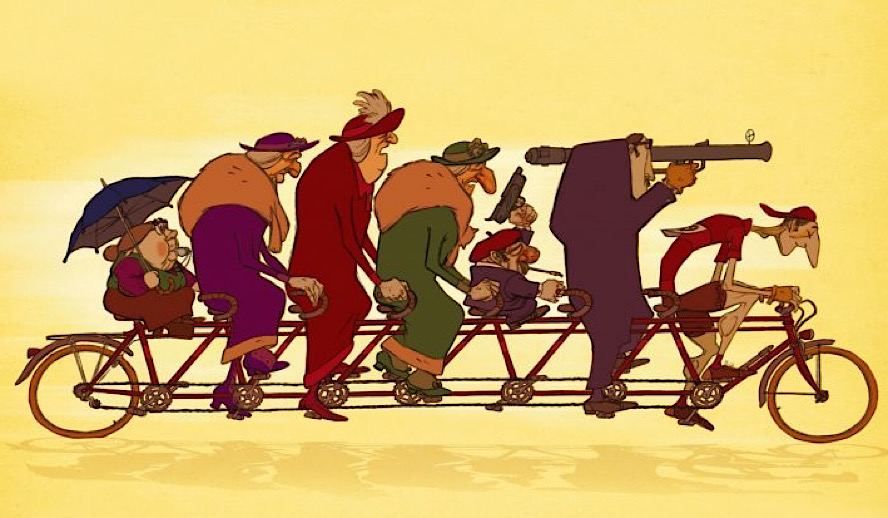 Video Version of this Article
Photo/Video: The Triplets of Belleville/Hollywood Insider YouTube Channel
Prior to the modern age of microphones and monologues, silent filmmakers pioneered the art form of Cinema with an emphasis on heightened body language and facial expression. Before the 1920s, it was common to depict an entire cosmos of emotional narrative from facial gestures and movement alone. As presented in the animation 'The Triplets of Belleville', little to no dialogue is actually needed to deeply move the audience or to illustrate a powerfully impactful story. While its premise is mostly comedic, within the film lies a tragic darkness–distilled only by the heroic gestures of righteousness, kindness, and love. 
Related article: Pixar Drawing Tutorials: The Animation Studio Uses YouTube to Tackle Self-Isolation
Related article: Top 10 Family Guy Characters | Who Makes The Cut? Meg Griffin, Peter Griffin, Stewie, Quagmire?
Most of the narrative is conveyed through pantomime and song, otherwise, it is through gesture and facial expression that we are left to empathize with these wonderful oddball characters. Written and directed by Sylvain Chomet, this French animation was sensationally creative and tells the story of an old woman raising her grandson. In her efforts to stir his happiness, she observes his interests intently and eager to support his aspirations–she presents him with various gifts that she believes will inspire or motivate his dreams. This stout little old woman is silent but adorable, her frowny little face always in active observation.
Triplets of Belleville
When she finds a book of cyclists after tidying up her grandson's room, she decides to get him a bike and he is overjoyed. As we see him age, he trains tirelessly to compete in the Tour De France where he is then kidnapped by the French Mafia–to be saved by his grandmother and an unlikely crew of three other elderly women. The Triplets of Belleville, three elderly famous jazz singers, meet the penniless grandmother and the four of them have a heart-warming and eccentric engagement before assisting in the pursuit of rescuing her grandson.
Related article: MUST WATCH – Hollywood Insider's CEO Pritan Ambroase's Love Letter to Black Lives Matter – VIDEO
Subscribe to Hollywood Insider's YouTube Channel, by clicking here. 
What makes this film so remarkable wasn't just the swinging jazz music, the eccentricity of the characters, and the unique animation style, but the sincerest quality of context conveyed in all its subtleties. You end up obtaining so many details and layers about each of them through the smallest details, enough to build entire worlds out of these characters, without them needed to express any of it through dialogue. It's fascinating how much emotional substance can be emitted through such nuances. While it certainly poses the form of playful fiction, some elements of the story and illustration are jarringly surreal, and sneakily invite the audience to peek through the keyhole into the raw world of these characters and into humanity. 
The Boy and the World
Another feature animation utilizing powerful imagery without dialogue is 'The Boy and the World.' This Brazilian animated film was written and directed by Alê Abreu, and the multi-media integration style is nothing short of profound. It tells the story of a young village boy in search of his father as he traverses far away lands. The illustration technique seems intentionally minimalist, featuring the young boy appearing with stick figure limbs, a simple circle for a head, slits for eyes, and no mouth. With a riot of colors, sounds, and symbols, this simple tale skirts some heavy subject matter–from poverty to politics, and love to loss. We see the world change and become exponentially more elaborate as the boy travels, exposing harsh conditions from farmland workers to polluted cities of impoverished laborers in the industrial world. 
Related article: The Power of Positivity: Ikorodu Bois + Chris Hemsworth + Russo Brothers + Sam Hargrave
Limited Time Offer – FREE Subscription to Hollywood Insider
Click here to read more on Hollywood Insider's vision, values and mission statement here – Media has the responsibility to better our world – Hollywood Insider fully focuses on substance and meaningful entertainment, against gossip and scandal, by combining entertainment, education, and philanthropy. 
You can see the desperation and lethargy in the bodies of these animated characters, even if the illustration has minimal sketchings on their faces, it is carried through their physicality, loud and clear. With visual enticement, it depicts a hellish world of progression on the backs of the humans forced to carry it along, almost as if capital was an agency of its own–some living breathing technological mass herding humans into captivity. And though nightmarish at times, there's something wholesome and authentic about the animated landscape, an unrivaled warmth like a recipe made from scratch.
Burrow
This short animation stars an adorable little brown rabbit eager to create a home for herself. Embarrassed by her inexperience and amateur blueprint of her dream home that is more like a childish scribble on a piece of paper, she digs incessantly into the earth, disturbing the homes of several other animals. Aggressively busying herself out of pride and humiliation, all she really wants is to feel confident in her ability to provide herself a little burrow of her own, without any help.
Related article: Hollywood Insider's CEO Pritan Ambroase: "The Importance of Venice Film Festival as the Protector of Cinema"
Related article: The Masters of Cinema Archives: Hollywood Insider Pays Tribute to 'La Vie En Rose', Exclusive Interview with Director Olivier Dahan
After her frantic digging, she strikes water and must call upon the others for help as the breach starts to flood the entire territory. Eventually, after swallowing her pride and accepting the help of others, she gets her cozy little home, disco ball included. Despite its length and lack of dialogue, it's yet another example of how motion and imagery can leave even more room for imagination in the viewer. The brain is left, more or less, to imagine what kind of personalities each of the animals might have based on their movement, surroundings, and expressions. 
If Anything Happens, I Love You
Another short animation, 'If Anything Happens, I Love You', heaves a heavy load as it boldly comments on the mass shootings of school children, emphasizing the consequences a tragedy like that leaves behind in the hearts of parents. One especially powerful scene presented two parents at a dinner table, eating on opposite ends in silence with their heads bowed down, while their own large angry shadows erupted above them, arguing and pointing fingers at one another. This kind of inner contrast is difficult to achieve in live-action, but using these powerful images without words, an audience can really get a sense of the worlds within people that are otherwise muffled. 
Related article: A Tribute to Richard Donner: Father of the Modern Superhero Movie
Related article: The Early Invention of Film and Motion Pictures: An Alchemical Breakthrough | History of Movies
Under the Surface
Nuances in non-verbal communication can be found in aspects of various cultures all over the world, and while gestures may mean something different to someone in a different environment, sometimes it's more effective to foster a language through gesture than words. Seeing as many of these unconscious methods got their foundation in early evolution, the likelihood of someone empathizing with a person whose culture and linguistics are foreign to them are more likely through this kind of visual symbolism. Where a picture might be worth a thousand words–a frown, slumped shoulders, or a subtle smile, might just convey an entire cosmo of a character's emotional lifetime. 
Click here to read Hollywood Insider's CEO Pritan Ambroase's love letter to Black Lives Matter, in which he tackles more than just police reform, press freedom and more – click here.
An excerpt from the love letter: Hollywood Insider's CEO/editor-in-chief Pritan Ambroase affirms, "Hollywood Insider fully supports the much-needed Black Lives Matter movement. We are actively, physically and digitally a part of this global movement. We will continue reporting on this major issue of police brutality and legal murders of Black people to hold the system accountable. We will continue reporting on this major issue with kindness and respect to all Black people, as each and every one of them are seen and heard. Just a reminder, that the Black Lives Matter movement is about more than just police brutality and extends into banking, housing, education, medical, infrastructure, etc. We have the space and time for all your stories. We believe in peaceful/non-violent protests and I would like to request the rest of media to focus on 95% of the protests that are peaceful and working effectively with positive changes happening daily. Media has a responsibility to better the world and Hollywood Insider will continue to do so."
triplets of belleville, triplets of belleville, triplets of belleville, triplets of belleville, triplets of belleville, triplets of belleville, triplets of belleville, triplets of belleville, triplets of belleville, triplets of belleville, triplets of belleville, triplets of belleville, triplets of belleville, triplets of belleville, triplets of belleville, triplets of belleville, triplets of belleville, triplets of belleville, triplets of belleville, triplets of belleville, triplets of belleville, triplets of belleville, triplets of belleville, triplets of belleville, triplets of belleville, triplets of belleville, triplets of belleville, triplets of belleville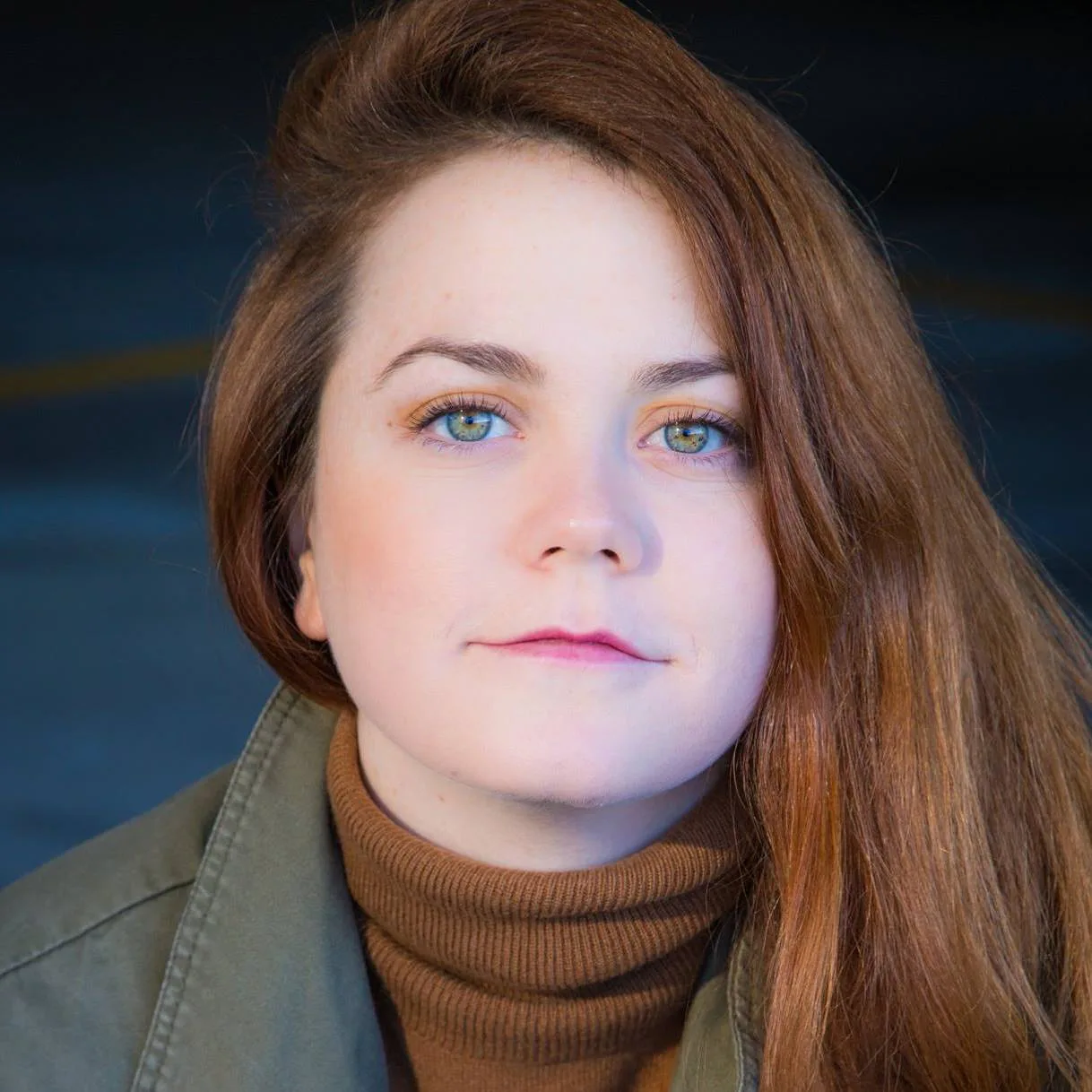 Melissa McGrath is a writer for Hollywood Insider, offering rich and engaging content for reviews and features. Melissa feels at home with Hollywood Insider's lively team who share an equal passion for the art of cinema. Having sought out compelling stories her whole life, she is eager to examine and share her observations with others interested in thought-provoking material. She believes in changing the world through meaningful dialogue and hopes to provide helpful insight with her work. She values open discussions concerning morality, culture, personal development, and holds a soft spot for cathartic humor. Through the art of storytelling, journalism, and cinema, Melissa seeks to help build a strong community of free-thinkers and cultivate a deeper understanding of the human experience.