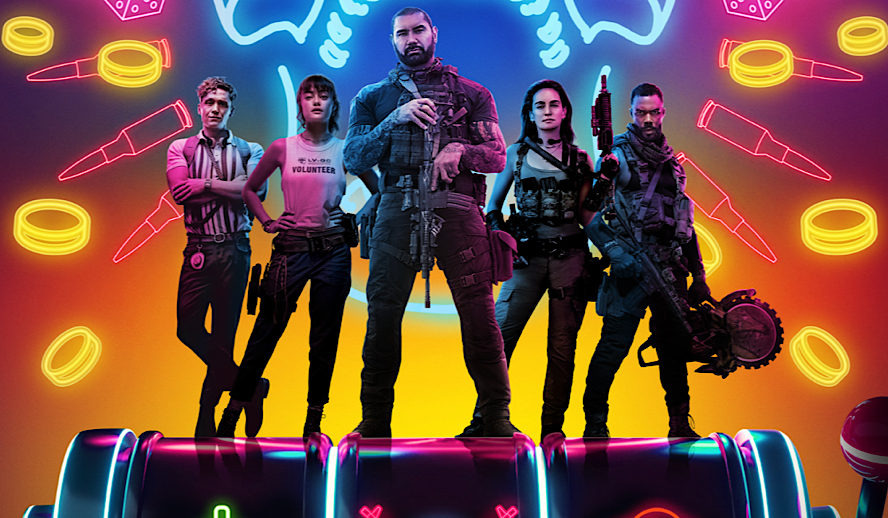 Photo: 'Army of the Dead'/Netflix
'Army of the Dead'
Directed, written, and conjured by Zack Snyder, 'Army of the Dead' is a gruesome and action-packed zombie horror film that follows a group of mercenaries on their heist to retrieve $200 million underneath Las Vegas. After a zombie outbreak in poker town Las Vegas, the world has contained those infected within the confines of the city using storage containers. What's a zombie film without blood, guts, and brains? Snyder sets up just that in a punk-comedic way that combines the Las Vegas culture with the brutality of flesh-eating monsters.
Related article: 'Pam & Tommy': All the Hidden Details on Pamela Anderson + Tommy Lee Series with Lily James and Sebastian Stan
Related article: Daniel Craig's James Bond: A Comprehensive Review & Ranking of the Latest 007's Portrayals in Film
'Army of the Dead' is not entirely suitable for a younger audience as I previously expected before watching with the neon graphics and Dave Bautista's presence, who is better known for his role as Drax in 'Guardians of the Galaxy' and the Marvel Cinematic Universe. When comparing this film, think of the 'The Suicide Squad' mission where a group of trained individuals is chosen to go into a dangerous war zone for a task, but 'Army of the Dead' is much more grotesque, and overall has a more substantial presence. Of the films I've seen so far in 2021, 'Army of the Dead' is on the top of my list for many reasons, and I'll tell you why. 
Flesh-Eating Burlesque Dancers and Elvis Impersonators
The Las Vegas outbreak begins with a couple who just got hitched and decides to drive recklessly due to their infatuation with each other. The couple crashes with a military vehicle on a special mission to transport the cargo without knowing what is contained within. The collision causes the zombies within to escape, killing and infecting the soldiers. "You don't understand. Everyone is fucked," a soldier says to another when trying to escape. Unfortunately, soon after those words, anyone nearby was infected. From the beginning, the grotesque content is heightened with the ripping of jaws, devouring of necks, tearing off limbs, and infection of the virus.
The sequence of the spread of the disease does a brilliant execution of dictating the rapid incline of disease-infected zombies within Las Vegas. With topless burlesque zombies, wedding parties attacking casino players, and zombie Elvis interpreters, the culture of Las Vegas is being taken to the realism maximum of what the entertainment city would become if a zombie apocalypse occurred. 
Related article: MUST WATCH – Hollywood Insider's CEO Pritan Ambroase's Love Letter to Black Lives Matter – VIDEO
Subscribe to Hollywood Insider's YouTube Channel, by clicking here.
With the Las Vegas outbreak contained within walls of storage containers, Scott Ward (Dave Bautista) and the team of his choosing are hired by Bly Tanaka (Hiroyuki Sanada), a rich man whose $200 million is contained in a vault beneath Las Vegas. If the group is successful, they are promised $15 million to split between themselves. In a way, I almost would expect $200 million to be practically useless as something of that budget could be the budget for a single film in the real world. Is that amount of money worth going after? And, after watching, this is exactly what Zack Snyder is implying, but I won't go into too much detail as to not spoil anything. 
When recruiting for his team, Scott tells each person different amounts of money they will receive from this mission into the zombie-ridden city; however, he then goes and tells his daughter that he needs her to do one thing and he will give her $15 million, the entire amount of the mission. Meaning that nobody would get anything that he previously promised, leaving the audience to believe that he will either take the money and run or know that the chances of these people escaping out alive are low.
The team includes Scott Ward, Maria Cruz (Ana de la Reguera), Marianne Peters (Tig Notaro), Vanderohe (Omari Hardwick), Mikey Guzman (Raúl Castillo), Dieter (Matthias Schweighöfer), Chambers (Samantha Win), Martin (Garret Dillahunt), Lily-The Coyote (Nora Arnezeder), and Burt Cummings (Theo Rossi). 
Maria Cruz is Scott's best friend, which is entirely refreshing to see that a masculine man does not need a similarly rugged appearance to stand by his side but instead has a woman and treats her no differently than he would with a man. Marianne Peters is chosen as the helicopter pilot. She is the humor relief we need throughout the film and another take at a refreshing depiction of a woman in a masculine role. Also, big kudos to Snyder for never including a single line of dialogue that depicts this difference in her character that would most likely be seen as feminine, but instead, other characters say "dude" when they refer to her, and it's so lovely to see.
Related article: Why Queen Elizabeth II Is One Of The Greatest Monarchs | Her Majesty Queen Elizabeth II of United Queendom of Great Britain & Northern Ireland (Video Insight)
Click here to read more on Hollywood Insider's vision, values and mission statement here – Media has the responsibility to better our world – Hollywood Insider fully focuses on substance and meaningful entertainment, against gossip and scandal, by combining entertainment, education, and philanthropy.
Vanderohe is one of my favorites of them all with his similarly rugged appearance as opposed to Scott's as he adores his handheld saw, which is just an incredibly badass accessory to his already intimidating appearance. Dieter is the designated german pure man who is the only person who can open the vault and becomes friends with Vanderohe. Mikey Guzman and Chambers are YouTube social media stars who have a love for action. Lily-The Coyote has the most knowledge and experience of what occurs within the Las Vegas outbreak and finally, Martin is Mr. Tanaka's head of security and the odd one of the group who does not fit in and gives off a suspicious vibe. I'll get to Burt Cummings in a bit, as his character does not last very long. 
Those who were residing in Las Vegas before the outbreak and survived the extent of the gory transmission of the disease are now living on the outskirts of the walls in tents categorized as quarantine. Scott's daughter, Kate Ward (Ella Purnell), is a volunteer on the grounds and becomes close with Geeta (Huma Qureshi), who struggles to survive day-to-day with her two children. When Kate's friend Geeta goes inside of Las Vegas beyond the barriers, Kate joins her father's team to retrieve Geeta.
When her father refuses to let her go with him, she says that he either allows her to come or she will sneak in and die on her own. So, with his daughter's resilience, he lets her join the team. Scott and his team are given a single day to do the mission before a nuke lands on Las Vegas to wipe out the outbreak. That is until the nuke's release is pushed earlier, and while inside of Las Vegas, the team learns that they have 90 minutes to get out of Las Vegas alive before being blown up into space.
Related article: Hollywood Insider's CEO Pritan Ambroase: "The Importance of Venice Film Festival as the Protector of Cinema"
Related article: The Masters of Cinema Archives: Hollywood Insider Pays Tribute to 'La Vie En Rose', Exclusive Interview with Director Olivier Dahan
Related article: – Want GUARANTEED SUCCESS? Remove these ten words from your vocabulary| Transform your life INSTANTLY
An issue I have with most films is the lack of emotion the audience feels from a character's death because of the lack filmmakers usually have in a character's progression; however, that is not the case for 'Army of the Dead.' Those who died, and I won't be sharing who, actually impacted me, and I felt the death of their character. What I don't want to do is tell you who or if anyone dies, as that is the most entertaining part of a zombie film experience. Instead, I just want to recommend this to you as a fun zombie film for a Friday night and the ease of being able to watch it on Netflix. 
Dave Bautista's Experience In WWE Makes Him A Top-Star In Action Performances
When Scott Ward loses his wife to the disease years before the mission, the emotion that exudes from Dave Bautista is enough to want me to request he pursue a role in an emotional film. The heartbreak and agony that came from losing his wife was raw, authentic, and inspiring. The tears that fell from his face, quite honestly, are impressive, to say the least. The relationship with his daughter after he had to murder his wife is not the best because it hurt him to see her since she reminded him of his wife. With the money from the mission, he wants her to go to college, start a new life, and the recurring idea that he could get a food truck and make grilled cheese, tofu, or lobster rolls because "Everyone loves a goddamn lobster roll." 
As a Dave Bautista fan myself, it was difficult to learn that his role as Drax in the Marvel universe will end after his final appearance in 'Guardians of the Galaxy Vol. 3;' however, he will appear in the sequel 'Knives Out 2.' This opportunity is a great success for Bautista and will most likely show directors, studios, and the world his talent in drama/thriller pieces. I will say that the heavy presence of the team's personalities and the eccentric nature of Las Vegas' zombies diminished Dave Bautista's main character presence. While he still gives an excellent portrayal, the focus of his character is decreased by the attention needed to look at all of the other characters and details. 
Related article: Everything We Know About Camila Cabello as 'Cinderella' – The Newest Princess Reviving the Fairytale
Related article: The Rebirth of 'West Side Story': The Blockbuster-Maker Steven Spielberg Making A Classic Bigger and Better
When Dave Bautista fights, you can practically feel the motions of his actions, making him an unstoppable force of an actor in an action film. Without a doubt, this comes from his former experience as a WWE pro-wrestler because his training in using emotions and faking a force to appear natural is incomparable to most actors who do not have this training or experience. Quite honestly, why is Dave Bautista not in more action/military films? Bautista is one of the most impressive, good-looking, and capable actors that makes the action come across as nothing but real with his manpower and experience. If anything should be positively remarked about this film, it's Dave Bautista's presence, acting, and fighting capabilities that are simply on another level of expertise.
Zack Snyder's Sarcastically Perfect Soundtrack Choices 
There's nothing I adore more than when a film has sarcasm in knowing that it's a film. Snyder does this through song choice, such as when "The End" by The Raveonettes echos on screen as the team rides into Las Vegas, not the vibes you'd want going into battle knowing your end is coming, but a comedic take nonetheless. This happens again when "Do You Really Want to Hurt Me" plays in an elevator as Scott and The Coyote are about to showdown with the main alpha zombie.
The zombie makeup is not the best we have seen, but the comedic outfits of the Las Vegas culture are right on the money. From burlesque dancers, performers, sweat-suit-wearing older men, brides, bachelorettes, all of the personalities you'd see in Las Vegas are zombified. The makeup design of the zombies is a bit special effects-heavy that the terror of their presence isn't there but rather just the grotesque existence of their actions.
Related article: Everything We Know About Season 10 of 'American Horror Story'
Related article: How These Men In The Music Industry Are Redefining Masculinity | Lil Nas X, Harry Styles, Kid Cudi & More
The graphics and visuals are stunning, but the perfection of the cinematography is almost too modern to bring any real terrifying presence as compared to another zombie film, '28 Days Later.' The haunting separation between the content and the visuals in '28 Days Later,' allows it to come across as more accurate than heavily visualized and perfected into 4k excellence as seen in 'Army of the Dead.' Although, I do not think Snyder was in any way trying to scare audiences, and he did what he was aiming to do, which is entertain with partial character depth that was comedic and grotesque. 
The comedic presence within Las Vegas is found within little moments like when the YouTube social media stars of the team take a selfie with dead zombies, and Cummings disappointingly says, "tourists." These little moments of comedic relief are not overdone but instead executed very well. 
Maria Cruz: "We could die."

Scott Ward: "Yeah, we will probably die."
Another example of this comedic relief is when a zombified tiger appears, and Martin says, "It's a goddamn zombie tiger. That's crossing the line." This film has that great use of sarcasm to hit the sweet line between not doing too much but also including a zombie tiger. The zombie tiger alone is one if not the coolest thing to come out of this film, so much so that I was rooting for it the entire time. Like, "Yeah, scary zombie tiger! Kill that man!" A zombie horse even makes an appearance, and the addition of zombie animals alone was such a fun detail to add, having been in Las Vegas. 
Related article: A Tribute to the Knowles-Carter Family: Hollywood's Most Famous Family | The Power Couple Beyoncé and Jay-Z
Related article: A Tribute to Denis Villeneuve: The Best Fantasy-Thriller Director Today
When the team enters Las Vegas, The Coyote shoots Cummings in the leg as a sacrificial offering to the alphas because up until this point, Cummings was a dirtbag and would push himself onto women. From her prior experience, she reveals the knowledge of the culture that has been made within the walls of Las Vegas. "They're not what you think they are," she says. There are different types of zombies, shamblers who move and eat while alphas are stronger, faster, and organized.
The alphas see the containment of Las Vegas not as their prison but as their kingdom. When Cummings is shot in the leg, the two alphas, dressed in former entertainment outfits, drag an alive Cummings off to Olympus. It's revealed that anyone who enters Olympus comes out as an alpha, so the audience can only expect that Cummings will make his return stronger and faster as an alpha. Without spoiling anything, I will say that the team does something that breaks the agreement made from the sacrifice of Cummings, causing the alphas to go to war against the group. 
Zack Snyder adores his long movies as 'Army of the Dead' comes in at 2 hours and 28 minutes of violence, gore, and comedy. After looking back, I never once considered the length and instead thought the storyline developed in just the right amount of time, including everything that needed to be included. In a way, you could even consider this film to be a sort of 'Zombieland' but in Las Vegas with its comedy and grotesque nature. With another use of Snyder's sarcastic take on song choice, "Zombie (Acoustic)" by The Cranberries plays at the end, and I couldn't be happier with it. 
Related article: A Tribute to 'Scarface': The Timeless '80s Meditation on Excess and the American Dream | Al Pacino
Related article: 'Little Fish': A Pandemic Allegory That Was Never Really a Pandemic Allegory
Where To Watch 'Army of the Dead'
'Army of the Dead' releases on May 21, 2021, available to watch on Netflix with a subscription as well as playing in select theaters across the United States. Rated R for strong bloody violence, gore, and language throughout, some sexual content, and brief nudity/graphic nudity. 
Where To Find The Stars
Just announced, Zack Snyder can next be seen directing 'The Fountainhead' based on the novel by Ayn Rand. As said on IMDb about 'The Fountainhead,' "Feature adaptation of Ayn Rand's novel about a young architect battling for his own artistic integrity."
Expected October 1, 2021, Dave Bautista can next be seen in Denis Villeneuve's 'Dune' alongside Timothée Chalamet, Rebecca Ferguson, Zendaya, and more. As said on IMDb about 'Dune,' "A feature adaptation of Frank Herbert's science fiction novel, about the son of a noble family entrusted with the protection of the most valuable asset and most vital element in the galaxy."
In the post-production process, Ella Purnell can next be seen in Ashley Lyle and Bart Nickerson's 'Yellowjackets' alongside Melanie Lynskey, Christina Ricci, and more. As said on IMDb about 'Yellowjackets,' "A team of wildly talented high school girls soccer players who become the (un)lucky survivors of a plane crash deep in the Ontario wilderness."
Click here to read Hollywood Insider's CEO Pritan Ambroase's love letter to Black Lives Matter, in which he tackles more than just police reform, press freedom and more – click here.
An excerpt from the love letter: Hollywood Insider's CEO/editor-in-chief Pritan Ambroase affirms, "Hollywood Insider fully supports the much-needed Black Lives Matter movement. We are actively, physically and digitally a part of this global movement. We will continue reporting on this major issue of police brutality and legal murders of Black people to hold the system accountable. We will continue reporting on this major issue with kindness and respect to all Black people, as each and every one of them are seen and heard.
Just a reminder, that the Black Lives Matter movement is about more than just police brutality and extends into banking, housing, education, medical, infrastructure, etc. We have the space and time for all your stories. We believe in peaceful/non-violent protests and I would like to request the rest of media to focus on 95% of the protests that are peaceful and working effectively with positive changes happening daily. Media has a responsibility to better the world and Hollywood Insider will continue to do so."
Ways to support Black Lives Matter Movement to end systemic racism
More Interesting Stories From Hollywood Insider
– Want GUARANTEED SUCCESS? Remove these ten words from your vocabulary| Transform your life INSTANTLY
– Compilation: All James Bond 007 Opening Sequences From 1962 Sean Connery to Daniel Craig
– Do you know the hidden messages in 'Call Me By Your Name'? Find out behind the scenes facts in the full commentary and In-depth analysis of the cinematic masterpiece
– A Tribute To The Academy Awards: All Best Actor/Actress Speeches From The Beginning Of Oscars 1929-2019 | From Rami Malek, Leonardo DiCaprio To Denzel Washington, Halle Berry & Beyond | From Olivia Colman, Meryl Streep To Bette Davis & Beyond
– In the 32nd Year Of His Career, Keanu Reeves' Face Continues To Reign After Launching Movies Earning Over $4.3 Billion In Total – "John Wick", "Toy Story 4", "Matrix", And Many More
Army of the Dead, Army of the Dead, Army of the Dead, Army of the Dead, Army of the Dead, Army of the Dead, Army of the Dead, Army of the Dead, Army of the Dead, Army of the Dead, Army of the Dead, Army of the Dead, Army of the Dead, Army of the Dead, Army of the Dead, Army of the Dead, Army of the Dead, Army of the Dead, Army of the Dead, Army of the Dead, Army of the Dead, Army of the Dead, Army of the Dead, Army of the Dead, Army of the Dead, Army of the Dead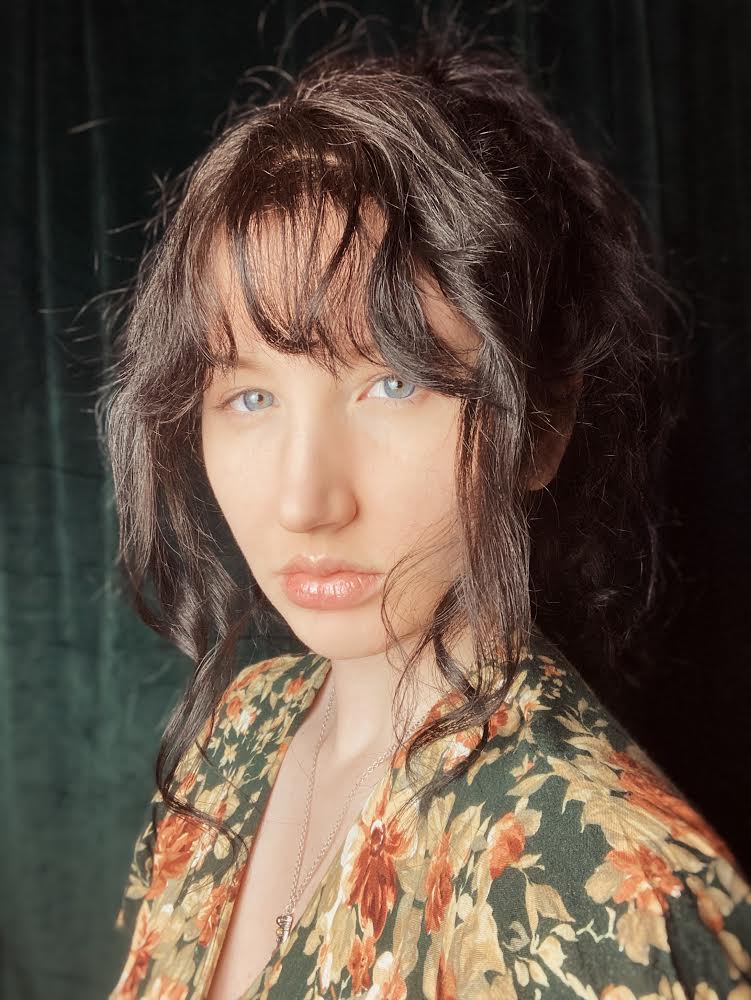 Isabella Brownlee is an experienced writer, video editor and filmmaker. She is currently a writer for Hollywood Insider, focusing on detailed and thought-provoking film reviews and articles discussing truth and impact in the film industry. Driven by self-awareness and unique perspectives, she takes utmost pride in providing others with emotionally impacted knowledge about the film industry. As a writer, her main goal is to connect with the audience and those who find themselves in the back of the bleachers unknown to anyone but beautifully aware of the world. In addition to her primary job functions, Isabella creates and edits videos/films personally and professionally. Aligning with Hollywood Insider's mission of sharing impactful and influential content, Isabella hopes to enrich her readers with positivity and truth.