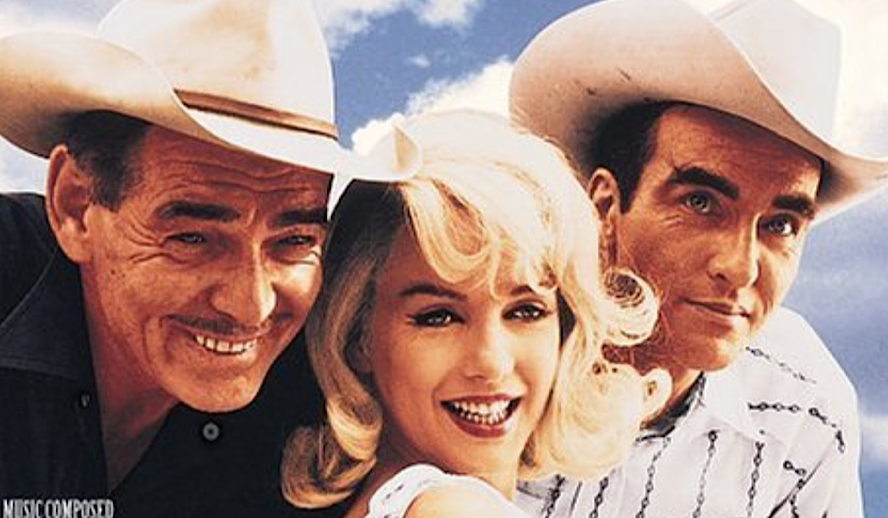 Photo: Marilyn Monroe
An All-Star Cast and a Recipe for Disaster
We have to talk about John Huston. The Golden Age of Hollywood saw a deluge of filmmakers who are now almost regarded as gods, such as Orson Welles and Billy Wilder, but few can claim to be even as remotely chaotic as John Huston, who had made his feature debut in 1941 and would continue until his death in 1987. Huston was, in a sense, the sort of hypermasculine auteur modern movie buffs would have an uneasy relationship with, from his famously gruff voice to his devil-may-care attitude to making his movies; in reality, he was a Hemingway-esque figure, a man so brimming with masculine energy that he threatened to implode.
Not unlike how Ernest Hemingway's writings were conjoined inexplicably with the man's chronic battles with physical injuries and mental illness, Huston's films often gave us insight into a violent flame that stood on the brink of being snuffed out, and as such, there is a kind of emotional honesty and brutality to Huston's work. Reading about the production behind a Huston film can, at times, be just as enthralling as watching the film itself.
Things to do: 
Click here to read more on

The Hollywood Insider's

vision, values and mission statement here – Media has the responsibility to better our world –

The Hollywood Insider

fully focuses on substance and meaningful entertainment, against gossip and scandal, by combining entertainment, education, and philanthropy.
When 'The Misfits' hit American theaters in February 1961, Huston had been in the business for twenty years, having won two Oscars for his troubles (for 'The Treasure of the Sierra Madre'), and he already had an impressive list of behind-the-scenes stories behind him. We don't need to get into how everyone on the set of 'The African Queen' was miserable (when not physically ill), or how Huston's adaptation of Moby Dick ran the gamut from the expensive whale model getting lost at sea to Huston and screenwriter Ray Bradbury (yes, that Ray Bradbury) butting heads.
Of all these, though, none are as purely tragic as the story behind 'The Misfits,' the film that would prove to skeptics that Marilyn Monroe was a real actress — and which would end up featuring her final performance. True, Monroe was working on 'Something's Got to Give' at the time of her death, but the film went unfinished, and so 'The Misfits' stood as her last will and testament. Not only that, but on paper, the cast and crew — no, the sheer hurricane of talent being funneled into 'The Misfits' should have made the film a dream, both in front of and behind the camera; instead, it proved to be a breaking point for some of the people involved.
Huston had already collaborated with Ray Bradbury, one of America's literary heavyweights, and for 'The Misfits' he would continue that streak — this time with Pulitzer Prize-winner Arthur Miller, who also happened to be married to Marilyn Monroe at the time. Miller adapted one of his own short stories, also titled 'The Misfits,' for the film, with his wife as the heroine in mind. Alongside Monroe were Clark Gable, most famous as the male lead in 'Gone with the Wind,' Eli Wallach, who would later become most famous as the anti-hero Tuco in 'The Good, the Bad and the Ugly,' and Montgomery Clift, a young star whose career was derailing due to a car accident in 1956.
Related video: Full Commentary – Cast & Crew Spills Secrets on Making of 'Elvis' | In-Depth Scoop | Austin Butler
Related video: Full Rendezvous At the Premiere of 'Elvis' with Reactions from Stars | Austin Butler, Baz Luhrmann
Related video: Come Behind The Scenes of 'Elvis' | Austin Butler, Tom Hanks and Baz Luhrmann
Related article: MUST WATCH – The Hollywood Insider's CEO Pritan Ambroase's Love Letter to Black Lives Matter – VIDEO
Related article: Why Queen Elizabeth II Is One Of The Greatest Monarchs | Her Majesty Queen Elizabeth II of United Queendom of Great Britain & Northern Ireland (Video Insight)
Related article: All Best Actor/Actress Speeches From The Beginning Of Oscars 1929-2019 | Hollywood Insider
Of the four stars, only Wallach would make it past 60: Monroe died in 1962, at the age of 36, Clift would die in 1966 at the age of 45, and Gable died mere days after filming for 'The Misfits' had wrapped. The film was released on February 1, on what would have been Gable's 60th birthday. On the set, drug problems plagued Monroe and Clift, and Monroe had things doubly bad, on account of the fact that her marriage to Miller was eroding; by the time the movie hit theaters, the two had parted ways.
The Short Unhappy Life of Marilyn Monroe
There is an alternate timeline, not too different from ours, where Marilyn Monroe had a long and successful career as a film actress; alas, Monroe's acting career had a number of false starts, and she died young. Born in 1926, Monroe started taking roles when she was barely out of her teens, appearing in B-movie schlock that has long since been forgotten before landing minor roles in Joseph L. Mankiewicz's 'All About Eve' and Huston's own 'The Asphalt Jungle,' both in 1950, both also being held as classics. Still, it would take a few more years for Monroe to land a lead role of any significance, with 'Gentlemen Prefer Blondes' in 1953, directed by Howard Hawks and co-starring Jane Russell, and this cemented her status as a sex symbol of the 1950s — for better and worse.
In her short career, Monroe managed to work with such astounding Golden Age directors as Hawks, Mankiewicz, Huston, and even Billy Wilder, yet despite all these projects, she struggled to be taken seriously as an actress; for all her fame, she died without getting even one Oscar nomination. Being pigeonholed as a promiscuous empty-headed blonde when in reality she was anything but (not helped by the fact that she was a three-time divorcee by the end of it all, at a time when divorce was a taboo subject), Monroe had her beauty turned against her. 'The Misfits' was set to be the one, the role that would make Monroe's career, and how could she fail? She had Huston, who had previously worked with her, and she had her then-husband writing her lines. What could go wrong?
Related article: The Hollywood Insider's CEO Pritan Ambroase: "The Importance of Venice Film Festival as the Protector of Cinema"
Related article: The Masters of Cinema Archives: The Hollywood Insider Pays Tribute to 'La Vie En Rose', Exclusive Interview with Director Olivier Dahan
Related article: – Want GUARANTEED SUCCESS? Remove these ten words from your vocabulary| Transform your life INSTANTLY
Related Video: Full Commentary on 'Top Gun: Maverick': Tom Cruise, Val Kilmer, Jennifer Connelly, Miles Teller
Related video: 'Top Gun: Maverick' Full Premiere Reactions: Tom Cruise, Val Kilmer, Jennifer Connelly, Miles Teller
Related video: EVOLUTION: Every Tom Cruise Role From 1981 to 2021, All Performances Exceptionally Poignant
For one thing, Huston was being his usual unprofessional self, even running production over-budget and nearly having the film shut down due to his immense gambling losses. For another, it turns out that having the screenwriter and the leading lady be in a relationship may not be the best idea; not only did Miller keep revising his screenplay mid-production, but Monroe resented her character being modeled after herself. The movie follows a young divorcee and former nightclub dancer (hmmm) who moves to Reno, striking up a friendship and business partnership with an aging cowboy (Gable) and his volatile WWII veteran friend (Wallach), as the three try to make it in the Nevada desert.
The film, by the way, was actually shot in the Nevada desert, in scorching heat, which probably didn't help matters. Curiously, despite on-set tensions with Huston and Miller, Monroe befriended a scarred and drug-addled Montgomery Clift, and the surprisingly platonic friendship between their characters on-screen hints at a genuine off-screen friendship between kindred spirits. As said before, Monroe and Clift suffered from drug addiction during production — battles they would eventually lose, and it must also be said that despite these personal troubles, they both carried through on-screen wonderfully. Indeed, Monroe's performance in 'The Misfits' could be her very best; she exudes a tragic femininity trying to transcend itself in spite of all the men in her life disappointing her.
Related article: A Tribute to Johnny Depp: The Actor and Musician Who Defined Range
Related video: EVOLUTION: Every Johnny Depp Role From 1984 to 2020, All Performances Exceptionally Poignant
Related article: A Tribute to the Hero & President Volodymyr Zelenskyy: Comedian/Actor, Ukraine's President and Heroic Leader
A Swan Song for Hollywood's Golden Age
In 1961, Hollywood's Golden Age was coming to an end, although this would not have been apparent to most people yet. As far as moviegoers and filmmakers were concerned, 1961 was part of the 1950s, in spirit if not literally; after all, one of the highest-grossing films of 1960 was Stanley Kubrick's sword-and-sandals epic 'Spartacus,' a movie that would almost surely not have done as well if released a decade later. Regardless, the Golden Age was in its twilight years — a twilight that would then turn pitch black with the financial disaster that was Joseph L. Mankiewicz's 'Cleopatra' in 1963. 'The Misfits' starred three Golden Age legends, all of whom were at the ends of their careers, being the last rodeo for Monroe and Gable in particular.
It would also be the last time Huston would put 100% of himself into his filmmaking for at least a decade, afterward directing a string of forgettable or regrettable features until the critical hit of 'Fat City' in 1972, at which point he had virtually reinvented himself. 'The Misfits' also occupies an interesting space as a Western that doesn't fit into the classic Western mode (no gunfights, no saloon brawls, no villain in a black suit) while also not quite anticipating the transformation the Western would experience in the coming years. As such, 'The Misfits' stands, perhaps better than any other movie, as a line in the sand, between the Golden Age Hollywood production and the grittier, more socially conscious New Hollywood productions that were to emerge in the 1960s.
Related article: EVOLUTION: Every Henry Cavill Role From 2001 to 2021, All Performances Exceptionally Poignant
Related article: EVOLUTION: Every Chris Evans Role From 1997 to 2020, All Performances Exceptionally Poignant
Related article: #metoo Revolution: Powerful Questions That Need Answers
Related article: FACT-CHECKED Series: Timothee Chalamet and 32 Facts about The Young Superstar
Despite its making being a torture for those involved, and despite its initial reception being underwhelming, 'The Misfits' comes out as a triumph. Not only are the four leads incredible, with all of them embodying complex and troubled characters with disturbing ease, but you probably wouldn't think Miller had kept fiddling with the screenplay during shooting, since while the structure is not a strict three-act one that we would expect, it gives plenty of air to breathe for the characters. The vast Nevada landscape is gorgeous, and there are some bird's-eye-view shots that are pretty remarkable for the time, with Huston proving once again that he could make great movies — in spite of himself. Most importantly, 'The Misfits' might be the strongest argument in favor of Monroe's potential as an actress, giving a dexterous performance that is at once tender and overflowing with emotion — the kind of performance any actor would be proud of. Hollywood was about to go through some serious changes, and in so doing would leave Monroe, Clift, and the others behind, but with the gift of hindsight, we can now appreciate a masterpiece for what it is.
Sadly, 'The Misfits' is not currently available to stream anywhere, but it is available to rent digitally. The movie itself is certainly worth a few dollars and your time.
Best of luck to Ana de Armas playing Marilyn Monroe in 'Blonde'.
By Brian Collins
Click here to read The Hollywood Insider's CEO Pritan Ambroase's love letter to Cinema, TV and Media. An excerpt from the love letter: The Hollywood Insider's CEO/editor-in-chief Pritan Ambroase affirms, "We have the space and time for all your stories, no matter who/what/where you are. Media/Cinema/TV have a responsibility to better the world and The Hollywood Insider will continue to do so. Talent, diversity and authenticity matter in Cinema/TV, media and storytelling. In fact, I reckon that we should announce "talent-diversity-authenticity-storytelling-Cinema-Oscars-Academy-Awards" as synonyms of each other. We show respect to talent and stories regardless of their skin color, race, gender, sexuality, religion, nationality, etc., thus allowing authenticity into this system just by something as simple as accepting and showing respect to the human species' factual diversity. We become greater just by respecting and appreciating talent in all its shapes, sizes, and forms. Award winners, which includes nominees, must be chosen on the greatness of their talent ALONE.
I am sure I am speaking for a multitude of Cinema lovers all over the world when I speak of the following sentiments that this medium of art has blessed me with. Cinema taught me about our world, at times in English and at times through the beautiful one-inch bar of subtitles. I learned from the stories in the global movies that we are all alike across all borders. Remember that one of the best symbols of many great civilizations and their prosperity has been the art they have left behind. This art can be in the form of paintings, sculptures, architecture, writings, inventions, etc. For our modern society, Cinema happens to be one of them. Cinema is more than just a form of entertainment, it is an integral part of society. I love the world uniting, be it for Cinema, TV, media, art, fashion, sport, etc. Please keep this going full speed."
More Interesting Stories From The Hollywood Insider
– Want GUARANTEED SUCCESS? Remove these ten words from your vocabulary| Transform your life INSTANTLY
– A Tribute to Martin Scorsese: A Complete Analysis of the Life and Career of the Man Who Lives and Breathes Cinema 
– Do you know the hidden messages in 'Call Me By Your Name'? Find out behind the scenes facts in the full commentary and In-depth analysis of the cinematic masterpiece
– A Tribute To The Academy Awards: All Best Actor/Actress Speeches From The Beginning Of Oscars 1929-2019 | From Rami Malek, Leonardo DiCaprio To Denzel Washington, Halle Berry & Beyond | From Olivia Colman, Meryl Streep To Bette Davis & Beyond
– In the 32nd Year Of His Career, Keanu Reeves' Face Continues To Reign After Launching Movies Earning Over $4.3 Billion In Total – "John Wick", "Toy Story 4", "Matrix", And Many More
Marilyn Monroe, Marilyn Monroe, Marilyn Monroe, Marilyn Monroe, Marilyn Monroe, Marilyn Monroe, Marilyn Monroe, Marilyn Monroe, Marilyn Monroe, Marilyn Monroe, Marilyn Monroe, Marilyn Monroe, Marilyn Monroe, Marilyn Monroe, Marilyn Monroe, Marilyn Monroe, Marilyn Monroe, Marilyn Monroe, Marilyn Monroe, Marilyn Monroe, Marilyn Monroe, Marilyn Monroe, Marilyn Monroe, Marilyn Monroe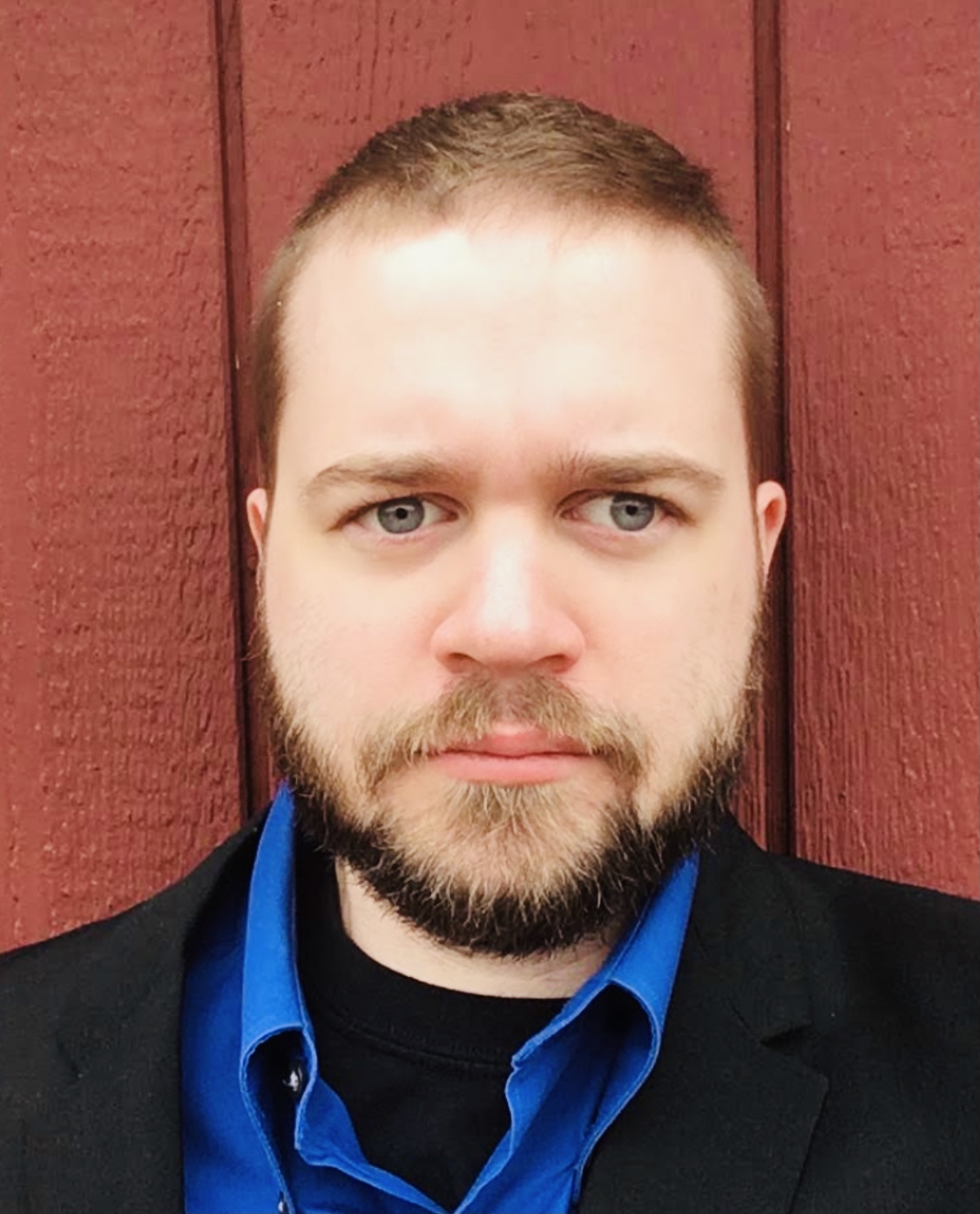 Brian Collins is a cinephile, an avid reader, and a writer at
The Hollywood Insider
.
Brian is a firm believer that great Cinema can come from any genre and from any country. While he has a fine time with dramas that garner attention come awards season, Brian likes to analyze and celebrate genre filmmaking, such as science fiction, fantasy, horror, westerns, etc. With
The Hollywood Insider
as support, Brian hopes to bring light to genre films, both American and abroad. He is also a contributor to the blog series
Young People Read Old SFF
.