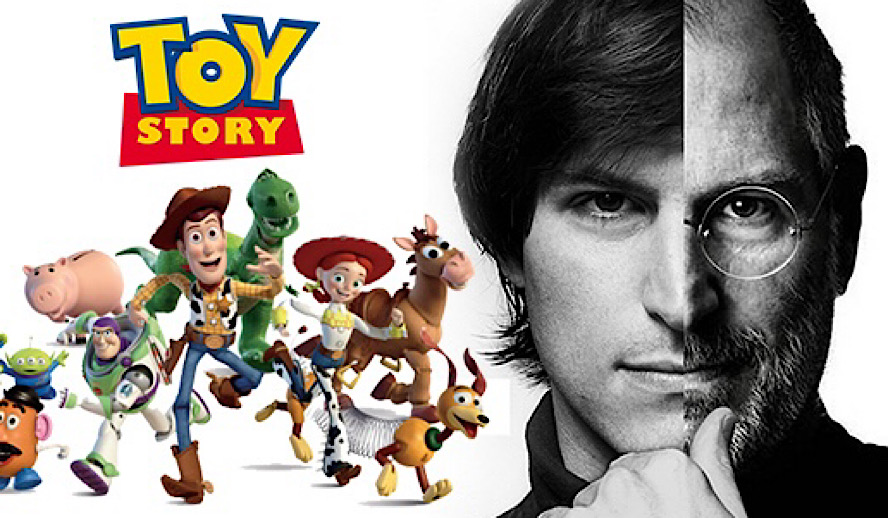 Video Version of this Article
Photo/Video: Steve Jobs and Pixar/Hollywood Insider YouTube Channel
For most of the 20th century, Walt Disney Animation Studios was the kingpin in animation. Towards the end of the century, with the groundbreaking inventions of mass-produced desktop computers, and animation software reaching new innovative heights, art and science would intertwine in a triumphant way that would give Disney a run for its money.
When Steve Jobs, John Lasseter, and Edwin Catmull shared their dreams of the future together, their drive and talent created Pixar, the most beloved creator of animation content. After learning about John Lasseter's and Ed Catmull's lives, it's no surprise they ended up where they are today. However, throwing Steve Jobs in the mix is a bit peculiar, especially because he was simultaneously the CEO of Apple and Pixar for many years. 
Related article: The Complete List of 2021 Oscar Nominations – Celebrations, Surprises & Snubs | The Show Must Go On
Related article: Evolution of Technology in Cinema: Film to Digital, CGI, VFX, Motion Capture & Beyond
A core group of animation success stories roots back to the California Institute of the Arts in the 1970s, where Lasseter would graduate from the animation program (he attended with future Pixar employee and director Brad Bird, Henry Selick, Tim Burton, and John Musker). When Lasseter worked at Disney, he was one of the only people that saw the potential in computers and animation, prompting him to pitch 'The Brave Little Toaster' solely using computer animation. However, this was a different time and the technology was premature.
Not long after, Lasseter was let go from Disney, partly due to his far-reaching claims of the potential of computers, which sounds very similar to another young man at the time and how his peers reacted to his crazy ideas of what computers could be. During this time – the late 70's and early to mid 80's – the potential Lasseter saw in computers and their capabilities were paralleled by an obsessive entrepreneur spearheading the computer business, Steve Jobs. His dwindling position at Apple during Lassater's own career confusion would be the launching pad for both of them to come together and revolutionize computers and animation. 
Related article: MUST WATCH – Hollywood Insider's CEO Pritan Ambroase's Love Letter to Black Lives Matter – VIDEO
Subscribe to Hollywood Insider's YouTube Channel, by clicking here. 
George Lucas is another big name that made an interesting contribution to the development of what would one day become Pixar, and brought together Ed Catmull, Steve Jobs, and John Lasseter. Lucas was one of the early visionaries that saw the potential in using computers to create photorealistic graphics and animation and enhance the capabilities of special effects and, ultimately, artists' imaginative limits. Ed Catmull led the division and transformed animation's abilities tremendously.
Unfortunately, Catmull's division was unable to make a profit, so Lucas ended up pulling the plug on the investment. Catmull then branched off and renamed the company "Pixar" and yearned for a particular investor to see the potential in them. That person was Steve Jobs, who was very responsive to Catmull's passion. Jobs had just gotten fired from the company he founded, Apple, and was looking for the next project to put his boundless energy and creativity into. Without him, it's possible Pixar would never have been born. 
Steve Jobs' Often Overlooked Influence on Pixar and Modern Animation 
The reason why Steve Jobs is the focal point of this article, and why it's important to acknowledge that he's overlooked in the history of Pixar, is because it goes back to the importance of investing in the arts. Jobs was simply a Medici of his time, and although the imaginations of Catmull and Lasseter were ultimately the heart and pulse of the incredible animation stories, Jobs was the backbone, bringing the scientific and financial essentials to the team, allowing for the creativity of the Pixar team to materialize, and have a practical application in the world.
Related article: The Power of Positivity: Ikorodu Bois + Chris Hemsworth + Russo Brothers + Sam Hargrave
Limited Time Offer – FREE Subscription to Hollywood Insider
Click here to read more on Hollywood Insider's vision, values and mission statement here – Media has the responsibility to better our world – Hollywood Insider fully focuses on substance and meaningful entertainment, against gossip and scandal, by combining entertainment, education, and philanthropy. 
For the first five years, the team was developing incredible work, but not making a profit. Jobs, however, had more patience, hope, and different values than Lucas, and lost one million dollars a year for the first five years of Pixar's life. Jobs was not willing to give up and saw light at the end of the tunnel of the animation teams under the tutelage of Lasseter and Catmull.  
Fortunately, Disney has always had a keen eye for talent, and saw potential in Pixar after John Lasseter pitched a story he had about toys coming to life, which would eventually become 'Toy Story'. With financial backing and a guaranteed strong distribution system, Disney gave Pixar the tools required to actualize what they had dreamed about for years. Steve Jobs is credited as the executive producer of John Lasseter's directorial feature film debut 'Toy Story', which in collaboration with Disney, released in 1995 to extreme commercial and critical success.
Not long after, Jobs decided to build capital so they could make more computer animation feature films and took the company public. Showing that the international love and fascination of 'Toy Story' was powerful, the company made almost two hundred million dollars within the first few weeks of going public, allowing them to go right into the production of their second movie; 'A Bug's Life' which would become the first widescreen computer animation movie. 
Related article: Hollywood Insider's CEO Pritan Ambroase: "The Importance of Venice Film Festival as the Protector of Cinema"
Related article: The Masters of Cinema Archives: Hollywood Insider Pays Tribute to 'La Vie En Rose', Exclusive Interview with Director Olivier Dahan
One key attribute that Steve Jobs imbued in the Pixar team was his confidence in unplanned collaboration, which he breathed into existence when designing Pixar's headquarters. This would be where all of the movies following 'Toy Story' would be developed for many years. After the success of 'A Bug's Life', Pete Docter was given the honorable task of directing his own feature, which would become 'Monsters Inc.'. As Pixar started to establish its reliability as a successful studio producing incredible content on a consistent basis, Andrew Stanton took the responsibility of propelling them even further by directing the next project, 'Finding Nemo'.
The enormous success of 'Finding Nemo' took Pixar to new heights, with their movies becoming the most profitable animation movies of all time, and was received with critical and commercial success that had not been seen in decades. Though the pressure was on to keep the momentum going, their creative model proved to be uniquely airtight when Pixar hit a triumphant new height after Brad Bird's 'The Incredibles', Pixar's sixth film, won an Academy Award for Best Animated Feature and Best Achievement in Sound Editing. 
Steve Jobs' Last Act At Pixar: Secure Its Future, and Partner With Disney 
In January 2006, Steve Jobs and Bob Iger resolved their negotiations and merged Pixar and Disney, with Steve Jobs as the top shareholder, and  John Lasseter as Chief Creative Officer.  Their first film together would be 'Cars', with John Lasseter directing. A part of this negotiation was that Steve Jobs, after twenty-one years, was stepping down as CEO of Pixar and leaving the company for good to focus solely on Apple. Just a year and a half later, with Steve Jobs as CEO, Apple would revolutionize the communications and technological industry with the unveiling of the first iPhone.
Related article: The Early Invention of Film and Motion Pictures: An Alchemical Breakthrough | History of Movies
Related article: Top 10 Pixar Characters – Do Your Favorites Make the List?
Under Steve Jobs' leadership, Apple would release some of the most groundbreaking products and software that are still the basis of all of Apple's current frontline devices and services. His old pals that he led, nurtured, and grew with for the past few decades continued to produce hit after hit, such as 'Ratatouille', 'WALL-E', and 'Up'. Each company would go on to be inspiring success stories with Steve Jobs at the helm of it all. 
Leslie Iwerks' 2007 documentary 'The Pixar Story' chronicles the history of Pixar wonderfully, and can be streamed on Netflix. In the past ten years, Pixar films have focused a lot more on diversity and multicultural stories and characters, entering a renaissance of new concepts and perspectives that had been overlooked for most of history and in the worlds of animation. Before the 21st century, animation was notorious for offensive and stereotypical portrayals of multi-ethnic people and cultures. For the most part, Disney and Pixar have both turned a new leaf on that front throughout the 2010s. Their continued success stems from their willingness to be bold and champion diverse ideas in ever-growing, collaborative, accepting creative atmospheres. Almost every Pixar movie and short film can be streamed on Disney+.
Click here to read Hollywood Insider's CEO Pritan Ambroase's love letter to Black Lives Matter, in which he tackles more than just police reform, press freedom and more – click here.
An excerpt from the love letter: Hollywood Insider's CEO/editor-in-chief Pritan Ambroase affirms, "Hollywood Insider fully supports the much-needed Black Lives Matter movement. We are actively, physically and digitally a part of this global movement. We will continue reporting on this major issue of police brutality and legal murders of Black people to hold the system accountable. We will continue reporting on this major issue with kindness and respect to all Black people, as each and every one of them are seen and heard. Just a reminder, that the Black Lives Matter movement is about more than just police brutality and extends into banking, housing, education, medical, infrastructure, etc. We have the space and time for all your stories. We believe in peaceful/non-violent protests and I would like to request the rest of media to focus on 95% of the protests that are peaceful and working effectively with positive changes happening daily. Media has a responsibility to better the world and Hollywood Insider will continue to do so."
Ways to support Black Lives Matter Movement to end systemic racism
– Do you know the hidden messages in 'Call Me By Your Name'? Find out behind the scenes facts in the full commentary and In-depth analysis of the cinematic masterpiece
– A Tribute To The Academy Awards: All Best Actor/Actress Speeches From The Beginning Of Oscars 1929-2019 | From Rami Malek, Leonardo DiCaprio To Denzel Washington, Halle Berry & Beyond | From Olivia Colman, Meryl Streep To Bette Davis & Beyond
– In the 32nd Year Of His Career, Keanu Reeves' Face Continues To Reign After Launching Movies Earning Over $4.3 Billion In Total – "John Wick", "Toy Story 4", "Matrix", And Many More
steve jobs, steve jobs, steve jobs, steve jobs, steve jobs, steve jobs, steve jobs, steve jobs, steve jobs, steve jobs, steve jobs, steve jobs, steve jobs, steve jobs, steve jobs, steve jobs, steve jobs, steve jobs, steve jobs, steve jobs, steve jobs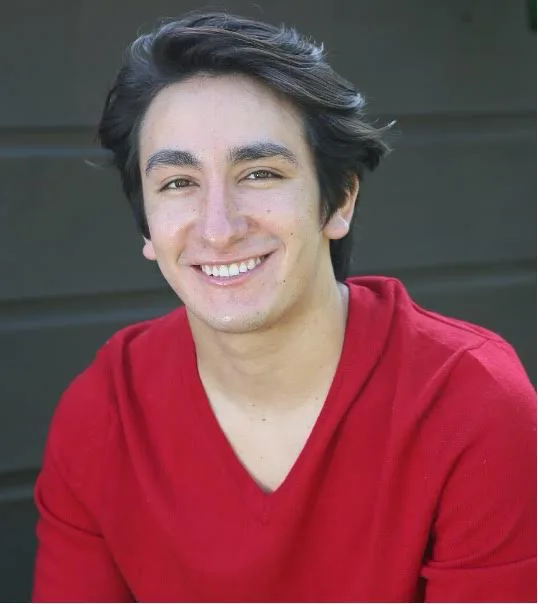 Armando Brigham is a writer, comedian, and actor who blends his adoration of film & TV with his passion for writing. Armando has a keen interest in the powerful impact art and entertainment can make. He sets out to write features and reviews full of honesty, encouragement, and vigor, which is why he's writing for the Hollywood Insider, a place that champions facts, quality writing, and building art up.