Video Version of this Article
Video: Hollywood Insider YouTube Channel
Pixar movies have a certain magical quality that makes them uniquely Pixar. The fact that they can even have Sylvester Stallone type men reaching for the tissue box and laughing like a little schoolgirl within the same movie demonstrates the power of Pixar. The secret weapon Pixar has utilized ever since the first Toy Story has always been its characters. The team at Pixar has a knack for creating characters the audience can't help but love. Pixar characters all pop off the screen and seem to exist outside the bounds of their 90-minute movies because they're relatable, lovable, and portray real emotions. Pixar can and has made us fall in love with a pick-up truck, a clown-fish, and even a sentient dumpling. Today, we honor the best of the best of Pixar's creations with a top ten list of the greatest Pixar characters of all time.
Quick ground rules: #1- Per usual with my top ten lists, there will only be one character per franchise on the list. #2- I know people get really heated with their fandoms, but please, you have better stuff to do with your life than write to Hollywood Insider about how Remy deserves to be ranked higher than Mater because it takes a lot of guts for a rat to make it in the culinary world. Though that is a valid point, try your hardest not to get too upset.
Related article: Pixar Drawing Tutorials: The Animation Studio Uses YouTube to Tackle Self-Isolation
Related article: Top Ten Pixar Movies Ever Made
Here are the top 10 Pixar Characters: 
#10 Sadness –
Inside Out
(2015)
Inside Out: I know, a bit of a downer for the first position on the list. Arguably, I could go more joyful for this pick by, well, choosing Joy, but I sincerely believe Sadness is the best character in the movie. Not only is she played by the incomparable Phyllis Smith, who proved from her tenure on The Office that she's a bona fide comedy goddess, but it's also discovered within the film that Sadness gives Riley the ability to feel empathy. So, while she began the movie a total downer who had to be resigned to a tiny "Circle of Sadness" so she wouldn't get in the way of anything, she ends up being responsible for getting across the powerful theme that made the movie one of Pixar's deepest. 
#9 Judy Hopps –
Zootopia
(2016)
Zootopia is probably the Pixar movie that hits closest to home. It has an underlying theme of racism, both systemic and every day, represented by the predator-prey dynamic within the movie. In the center of all of this is Judy Hopps, a wide-eyed newly recruited officer who has been privileged enough in her life to believe predators and prey live in peace. Of course, she faces a rude awakening once she realizes the kind of bigotry predators have to face in society on a daily basis. Judy represents the "awokening" of white people in our own society. She's essentially a white person who has been blissfully unaware of systemic injustices against People of Color her whole life but then learns about the harsh reality of racism. Judy represents a movement in our culture away from the ignorance of injustices in our past and present and towards making amends and trying to right the wrong.
Related article: MUST WATCH – Hollywood Insider's CEO Pritan Ambroase's Love Letter to Black Lives Matter – VIDEO
Subscribe to Hollywood Insider's YouTube Channel, by clicking here. 
#8 Dante –
Coco
(2017)
Dante is the most underappreciated character in Coco. While he is nonverbal and seems on the surface to be just another cute Pixar animal sidekick, he's a dog who gets stuff done. He is insanely loyal to Miguel because he gave him food at the beginning of the movie. It's perfectly understandable, if someone gave me free food, they'd have my undying allegiance as well. Dante refuses to leave Miguel's side. He is the only character who tries to warn Miguel about Ernesto de la Cruz because Dante wants to prevent Miguel from getting his heartbroken. He also refuses to give up looking for Miguel when his dead relatives are losing hope trying to find him. In summation, Dante is as loyal a dog as they come and just an all-around good boy!
I know, I know, in a movie about superheroes, I'm choosing one of the few non-superpowered characters in the movie. But what Edna lacks in the ability to lift cars, turn invisible, and wear a glorified onesie with a matching cape, she makes up for with sass. Edna designs costumes for the superheroes and functions as a ball of hilarious quips throughout the movie. Her dialogue is some of the funniest and most quotable in the film. After my family first saw The Incredibles, for months on end, you could not get any of us to stop saying, "machine washable darling, that's a new feature." Edna is one of Pixar's funniest characters so, sorry to those who prefer characters who can run at the speed of light or get their capes stuck in a jet engine, Edna has earned her spot on the list
Related article: The Power of Positivity: Ikorodu Bois + Chris Hemsworth + Russo Brothers + Sam Hargrave
Limited Time Offer – FREE Subscription to Hollywood Insider – Click here to read more on Hollywood Insider's vision, values and mission statement here – Media has the responsibility to better our world – Hollywood Insider fully focuses on substance and meaningful entertainment, against gossip and scandal, by combining entertainment, education, and philanthropy. 
I promise Mike was not just added to the list for diversity. Yes, he is the only one-eyed Pixar character but, come on guys, a monster is more than just the amount of eyes he has. Mike is Sully's biggest supporter throughout Monsters Inc. Unlike Randall, he's not jealous of Sully because he has the best scare record. Instead, being a true friend, Mike lifts Sully up and helps him succeed. When Boo comes into the picture, Mike is scared at first, as anyone would naturally be when an adorable little pigtailed girl comes into their life. But he eventually learns to accept Boo for Sully's sake. In other words, forget about Samwise Gamgee, everyone needs a Mike Wazowski in their life.
#5  WALL-E –
WALL-E
(2008)
WALL-E is a unique movie. Can you name any other film that manages to make a tiny automated garbage truck lovable? I rest my case. WALL-E essentially lives out a mechanical When Harry Met Sally for the first half of the movie and he is absolutely adorable as he becomes utterly love-struck with Eve. Who said waste removal bots can't find love? The second half of the movie becomes a sci-fi epic as WALL-E, Eve, and the ship's captain work together to defeat the ship's autopilot and get back to earth. So, WALL-E joins the ranks of Captain Kirk and Hans Solo as an epic sci-fi hero over the course of the movie as well. This robot goes through it all, and to top it off he speaks no dialogue besides his name and Eve's throughout the movie. And yet his speechless adorableness wins the audience over and just adds to his lovableness. Truly an impressive feat that makes him deserving of his spot on this list. 
Related article: Hollywood Insider's CEO Pritan Ambroase: "The Importance of Venice Film Festival as the Protector of Cinema"
Related article: The Masters of Cinema Archives: Hollywood Insider Pays Tribute to 'La Vie En Rose', Exclusive Interview with Director Olivier Dahan
#4 Dug –
Up
(2009)
Up: All that I will say about Dug is that he is- Squirrel! Dug wins hands down for the most adorable character on this list. He's insanely loyal and just a happy dog. He also reflects the upbeat and optimistic attitude of Russel which of course irritates Carl to no end. Dug seems to have never grown up from his puppy years, and that of course makes him endlessly adorable. He idolizes Carl and would do anything for him. All this together makes Dug one of Pixar's most memorable characters.
#3 Ian –
Onward
(2020)
Onward is an underappreciated Pixar movie, to say the least. It's a classic coming of age movie, albeit with trolls starring as the main characters. Ian is the central character of the movie and he just wants to be a normal teenage boy who doesn't believe in magic anymore. That is until he realizes that his late dad was a sorcerer and he can bring him back with a magic spell.  Gradually, over the course of the movie, Ian learns to see the magic in everyday things which opens his eyes to the beauty of his world. 
Related article: Why Queen Elizabeth II Is One Of The Greatest Monarchs | Her Majesty Queen Elizabeth II of United Queendom of Great Britain & Northern Ireland (Video Insight)
Related article: Disney/Pixar's 'Onward' and WHY Everyone Needs to See This Movie!
Dory holds the impressive distinction of being the only Pixar character to have a spin-off centering around her story. Sure, Finding Nemo is the story of Marlin looking for Nemo, but Dory truly steals the show. She serves as the comic relief but also has an incredibly emotional story as well as she clings on to Marlin, one of the few fish she has become friends within her life. While Marlin just sees Dory as an annoyance at the beginning, she proves to be one of the few fish in the sea who empathizes with Marlin over losing his son. It's rare that a comic relief character in any movie gets as emotional a story arc as Dory does, and therefore, she has earned her place on this list. 
#1 Woody –
Toy Story
(
1995)
Obviously, a Toy Story character had to take up the number one spot. Toy Story is Pixar's magnum opus. And, believe me, I know everyone loves Buzz. And as much as I am partial to bulky spacesuits and lasers shooting out of the wrist that serves as a glorified cat distraction tool, I have to give this spot to the cowboy. Woody's undying loyalty and refusal to give up on Andy is truly touching. He will do anything to keep that kid happy, a trait we'd all like to see in our best friends, or in the case of woody, our plastic cowboy dolls. And at the end of Toy Story 3, we see how Woody has grown throughout the series as he is able to let Andy move on to college as he embraces a new owner who loves him just as much.
Related article: Watch: Reaction From Stars On The Making Of – Toy Story 4 | Tom Hanks, Tim Allen, Keanu Reeves & others
Related article: Pixar's Latest SparkShort 'Out' Includes the Studio's First Gay Protagonist
Woody seriously matures throughout the franchise from being jealous of Buzz for being the new, cool toy on the block to becoming a selfless and giving toy.  So yeah, I love Mr. Lightyear as much as any Pixar fan, but his character doesn't grow nearly as much as Woody's does throughout the four movies that make up history's greatest animated franchise. And that's why I reserved spot number 1 for the man with the snake perpetually stuck in his boot. 
An excerpt from the love letter: Hollywood Insider's CEO/editor-in-chief Pritan Ambroase affirms, "Hollywood Insider fully supports the much-needed Black Lives Matter movement. We are actively, physically and digitally a part of this global movement. We will continue reporting on this major issue of police brutality and legal murders of Black people to hold the system accountable. We will continue reporting on this major issue with kindness and respect to all Black people, as each and every one of them are seen and heard. Just a reminder, that the Black Lives Matter movement is about more than just police brutality and extends into banking, housing, education, medical, infrastructure, etc. We have the space and time for all your stories. We believe in peaceful/non-violent protests and I would like to request the rest of media to focus on 95% of the protests that are peaceful and working effectively with positive changes happening daily. Media has a responsibility to better the world and Hollywood Insider will continue to do so."
– Do you know the hidden messages in 'Call Me By Your Name'? Find out behind the scenes facts in the full commentary and In-depth analysis of the cinematic masterpiece
– A Tribute To The Academy Awards: All Best Actor/Actress Speeches From The Beginning Of Oscars 1929-2019 | From Rami Malek, Leonardo DiCaprio To Denzel Washington, Halle Berry & Beyond | From Olivia Colman, Meryl Streep To Bette Davis & Beyond
– In the 32nd Year Of His Career, Keanu Reeves' Face Continues To Reign After Launching Movies Earning Over $4.3 Billion In Total – "John Wick", "Toy Story 4", "Matrix", And Many More
Pixar Characters, Pixar Characters, Pixar Characters, Pixar Characters, Pixar Characters, Pixar Characters, Pixar Characters, Pixar Characters, Pixar Characters, Pixar Characters, Pixar Characters, Pixar Characters, Pixar Characters, Pixar Characters, Pixar Characters, Pixar Characters, Pixar Characters, Pixar Characters, Pixar Characters, Pixar Characters, Pixar Characters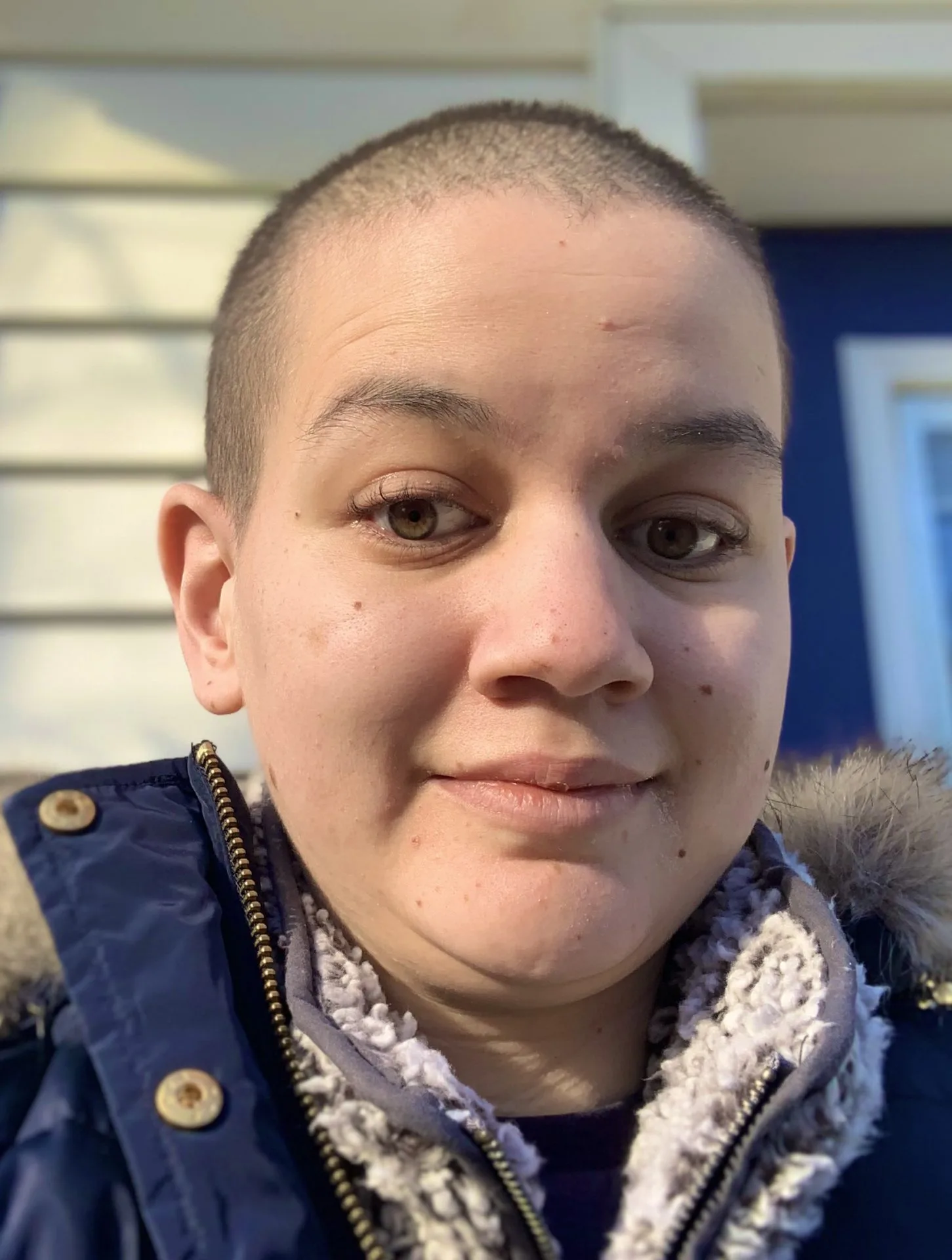 Carrie Fishbane is obsessed with all things comedy and loves to reflect on the impact of comedy on the world. Having spent thousands of hours studying literature, she also writes about the political impact of entertainment and the power movies and TV have to create social change. Hollywood Insider promotes ethics and substance in entertainment, which is exactly in line with Carrie's perspective. Carrie's favorite movies include Jojo Rabbit, Deadpool, and Inception and her favorite shows are Rick and Morty, Crazy Ex-Girlfriend, and The Office.