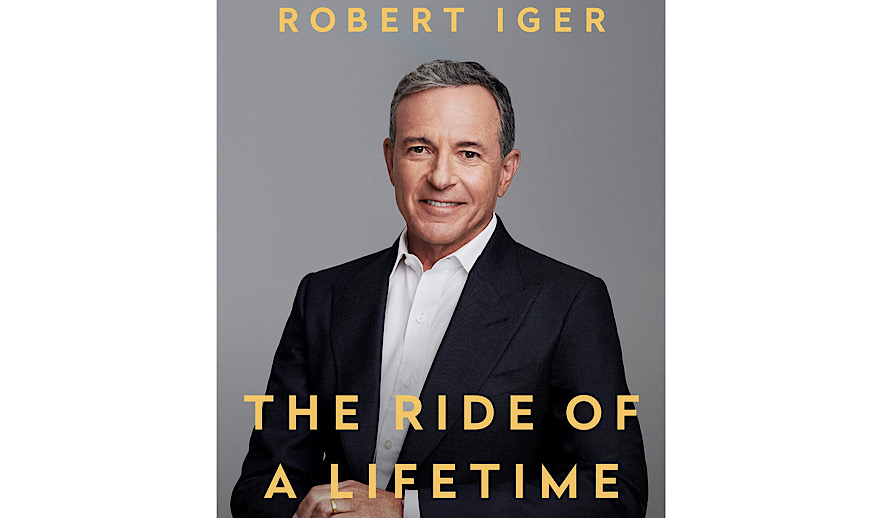 Photo: Bob Iger/Random House
Robert A. Iger, more commonly known as Bob Iger, has been a resident of the House of Mouse for over three decades. A leader in the entertainment industry, Iger has served as CEO of Disney for 14 years. With a net worth estimated at $690 million and a portfolio of hits and unprecedented acquisitions of Hulu, 20th Century Fox, the Star Wars property, and more, Iger's surprise move doesn't make logical sense. Leading an entertainment empire that has a significant commanding footprint in the media universe, it is an unlikely time for a CEO to resign. Iger announced that he will spend the remainder of his contractually obligated tenure overseeing creative decision making. It is unknown what plans Iger has for his career when his Disney contract expires on December 31, 2021. Disney's intellectual property portfolio is chock full of material that has the power to carry the company for decades into the future. So, why would the multi-million-dollar CEO suddenly step down? It remains a mystery.
Related Article: Brad Pitt is Trending: Why I Am Ecstatic for All the Love Oscar-SAG-BAFTA-Golden Globe Winner Brad Pitt is Receiving
​
The Eye of the Iger
What will Bob Iger's legacy consist of? Will it be his notable acquisitions of properties like Star Wars and Indiana Jones? The launch of Disney+? The expansion of Disney parks to include Galaxy's Edge? Whatever the case may be, Iger will most certainly be criticized for his decision and possibly be the target of rumors and speculation. As an alternative, could he have made the smartest, "quit while you're ahead" decision possible? After all, a good leader knows their limits and knows when to call it a day. A strong sense of self-awareness is another important trait for a leader to possess. Perhaps Iger felt he had achieved the utmost possible success and knew it was time to pass the torch. It is not a commonality for people to leave when they are on top, but important to recognize. If there is nowhere to go but up, where do you go when you're on top? Do you wait for the tide to wash you to shore, defeated and water-logged? Or, do you exit stage left when you are at the peak of the wave, enjoying the descent by choice? 48 Laws of Power by Robert Greene explains different "laws" that successful leaders follow. Law 17 states, "Keep others in suspended terror, cultivate an air of unpredictability." When this power is used judiciously, suspense and excitement are the side effects. When Steve Jobs left Apple and returned, Apple's stock plummeted during the leaving phase. When Jobs returned, Apple had its most successful years. Steve Jobs provided the public with a sense of stability for consumers. He became synonymous with the brand he led. Has Bob Iger become the same? When he made the shocking announcement of his resignation, Disney stock fell nearly $5 per share. Overall, the company's stock has fallen 20% since last November after the successful launch of the Disney+ streaming platform. Will Disney's stock bounce back, or was Bob Iger an aspect of the company that is essential for the continued growth of the media empire? It is important to note; Tokyo Disneyland announced the same day that it would close for two weeks due to the increasing threat of Coronavirus. January 26th saw the closure of Disney Parks in Shanghai, China and Hong Kong due to an effort to combat the illness. In a time where the parks are losing an unfathomable amount of money each day of closure, how could the CEO fade away?
Related article: Is Disney Ready to Explicitly Apologize for 90+ Years of Racism? Thankfully, They Are Trying to Correct Their Past Mistakes
Change is Life's Only Constant
The science of a successful transition from a CEO to his or her successor is debatable. Continuity is important. Move boldly and swiftly to lessen the impact? Fail to address major changes and potential barriers to success? It is important for the new CEO to understand the culture of the company he stands to lead. In this case, head of Disney Parks Bob Chapek is going to fill Iger's seat. Chapek has worked for Disney for 27 years in marketing and distribution but has never lent a hand to creative content. In 2019, Disney's box office dent left a $13 billion-dollar sized crater in the film industry, accounting for nearly 40% of all domestic ticket sales. Is Chapek equipped with the finesse necessary to lead the behemoth that Disney has become? Only time will tell, as it is arguably a smooth transition since Chapek is already 27 yeas in with Disney. It has been argued that Bob Iger was the second most important person in Disney's history, second to Walt Disney himself. What will the future hold for Disney with Bob Chapek holding the reigns? The future is impossible to predict, but taking history into consideration, it can safely be assumed that Disney isn't going anywhere for a long, long time. 
​By Raquel Kokkoros
More Interesting Stories From Hollywood Insider
– A Tribute To The Academy Awards: All Best Actor/Actress Speeches From The Beginning Of Oscars 1929-2019 | From Rami Malek, Leonardo DiCaprio To Marlon Brando & Beyond | From Olivia Colman, Meryl Streep To Bette Davis & Beyond
– The Verified Complete List of Every Female Best Director Oscar Winner: Fact-Checked Series
– Why Queen Elizabeth II Is One Of The Greatest Monarchs | Her Majesty Queen Elizabeth II of United Queendom of Great Britain & Northern Ireland
– Video: '1917' – Golden Globes Winner – Full Commentary And Reactions From The Stars & Crew Including Sam Mendes, George MacKay, Dean-Charles Chapman & Team
– Video: Full Commentary & Reactions From Stars On 'Bombshell' With Charlize Theron, Nicole Kidman, Margot Robbie, Jay Roach & Team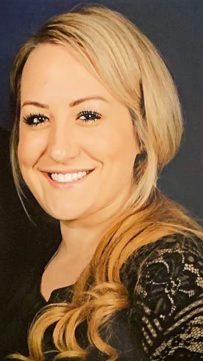 Raquel Kokkoros is currently a writer for Hollywood Insider. Enchanted by the illustriousness of cinema, Raquel is proud to contribute to a team that prioritizes quality journalism and respect for the entertainment business being utilized as a tool to better the world. Raquel believes in emphasizing elements of film and television that deserve an unbiased platform. Proud to provide an optimistic stage for the diverse offerings of Hollywood, Raquel enjoys writing from a fair, understanding, and truthful perspective –  a philosophy that embodies the ethos of Hollywood Insider.