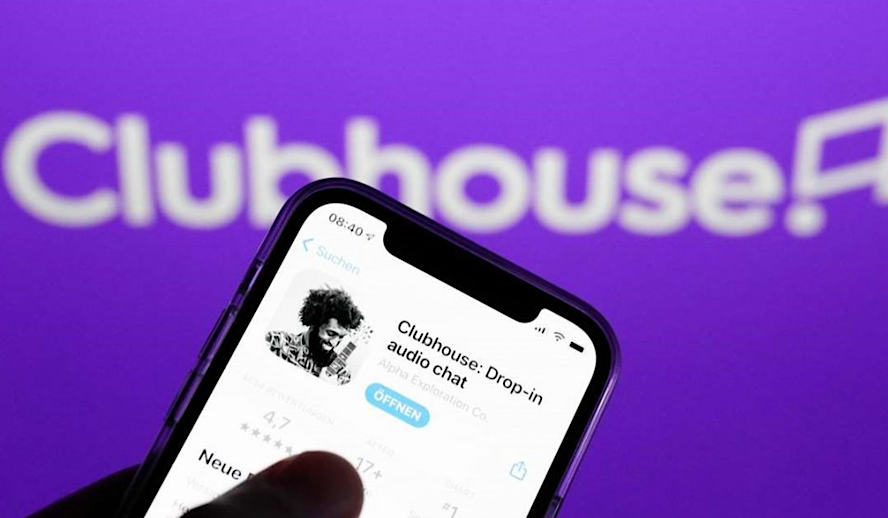 Photo: Clubhouse
Some Dry, Boring Facts
Clubhouse is a free, audio-only, drop-in social media app where people discuss predetermined topics or whatever's on their mind in "rooms." Every room has a headline, so you get the idea of what discussion you are joining. It's an invite-only app, which means that you need some other person who's already there to "vouch" for you – which means entering your phone number in order to send you an invite to join. It started in April 2020, right after COVID was declared a pandemic. It is still in Beta mode and was initially intended for iPhone users only; just recently, however, some shady third-party developers did their chicanery and as a result, the Android Frankenstein has appeared, with severely limited functions and somewhat mutilated sound. And just yesterday, news broke that Clubhouse has hired an Android software developer, signaling that work on a proper Android version has begun.  
Related article: Cameo: What's The Purpose Of Creating Platforms For Celebrities To Increase Their Wealth?
Related article: A New Big Sho(R)T?: Hollywood Already Eyeing Movie About Reddit Vs Wall Street Events/GameStop
Conversations that are held in "rooms" can be intimate like a private phone call, or can also include thousands of people listening to a TED-like talk, resembling a conference or stage interview. The present maximum number of users per room is capped at 5,000. Every user has a profile with which they can log in and connect to rooms. The only clickable links on your profile are your Twitter and Instagram profile links (but you can post other links in the bio).
 Each room has moderators (who assign and dismiss speakers), speakers (who are announced in advance and/or chosen from among the listeners by raising a hand), and listeners (who just dwell in the rooms, listening to whatever's up).
Clubhouse – How it really feels
Imagine sitting in on a Joe Rogan podcast and being able to raise a hand and be added to the conversation, or attending an album release of your favorite artist, or listening to and participating in Elon Musk's tech talk – and if all that clout is not for you, you're free to leave and join some obscure room where it's hard to understand whether the topic is the upcoming zombie apocalypse or the recent Bitcoin price drop.
While some people find the app name misleading, to me, the first impression of its general vibe was similar to the experience in actual hard-to-get-into clubs (remember those?), like Berghain or Fabric – you enter, check out what's hot, go to the main stage, hang out there for a while, get back and socialize with your friends, go to the "small room", meet new people, go to the "back room" and argue with complete strangers about the most important things in life, get back to your friends, gossip, go back to the main room… Well, maybe it's just me missing the pre-pandemic party scene but the honesty and the atmosphere of mutual respect present in Clubhouse really brought back those memories.    
Related article: MUST WATCH – Hollywood Insider's CEO Pritan Ambroase's Love Letter to Black Lives Matter – VIDEO
Subscribe to Hollywood Insider's YouTube Channel, by clicking here. 
This feeling of connecting is even more present now because the app is still taking its baby steps. You can tell a lot by just listening to someone's voice, the way they talk, their intonation, and articulation, so if someone is self-promoting, it's very easy to spot (and really frowned upon). If someone is listening intently and generously offering their help and advice, that's very clear as well. Some are there just for the laughs and that's also perfectly fine, like in the rooms with comedians and hecklers improvising and constantly exchanging places.
Rooms are small – for the most part, really tiny – and generally, users are more accessible here than on Twitter or Instagram. A recording is not possible so when you're here, you're in the moment, and if you missed something it's gone forever. Almost no one is comfortable with their first speaking experience but since the community is mostly made up of people who've been through all that themselves, the atmosphere is very encouraging. And because we're all sort of figuring out this new type of social experience together, people take steps with people that they wouldn't normally have taken on other, more passive platforms, and are more forgiving. "You get what you give", says a user who's been on the app for two weeks and is already encouraging new, shy users to speak out – "If people were not so forthcoming to help me find my voice when I first came here, you would never hear me utter a single word".    
Related article: The Power of Positivity: Ikorodu Bois + Chris Hemsworth + Russo Brothers + Sam Hargrave
Limited Time Offer – FREE Subscription to Hollywood Insider
Click here to read more on Hollywood Insider's vision, values and mission statement here – Media has the responsibility to better our world – Hollywood Insider fully focuses on substance and meaningful entertainment, against gossip and scandal, by combining entertainment, education, and philanthropy. 
"It's all about branding and exclusivity"
On Facebook, you can have group calls and messaging. Google Hangouts also has them. Microsoft Teams also has the same basic features. On paper, Discord is basically the same. To someone who is just reading about Clubhouse's features, it's probably hard to grasp what's so unique about Silicon Valley's new favorite. And that's where the branding comes in.
Clubhouse is (well, was) only intended for iPhone users and that does not show itself only in terms of exclusivity. The simple, minimalist interface can be mastered in minutes, and the effortless, fast decisions you have to make never add up to a feeling of fatigue, so common to most of the apps that homebound chatters have to use nowadays. In less than five minutes I managed to listen to Sami Steigman (the first Holocaust survivor on Clubhouse), ask a question about Android users (like myself) in some developers group, and briefly discuss Frances McDormand's performance in "Nomadland" with Russian movie buffs – and I am not aware of any other app that could have given me that kind of versatility.
But the importance of exclusivity cannot be overlooked – an invitation-only system clearly creates a walled garden of sorts. Everyone outside wants to see what's happening inside and the lack of a recording option leads to even more hype, and some angry backlash too – "These dudes really put social media clout above everything. It's really sad" reads one post on Reddit, "It's a tech bros & entertainment industry circle jerk, bougie discord ", says another. Below those, however, another comment reads "anyone has an invite?". 
Related article: Hollywood Insider's CEO Pritan Ambroase: "The Importance of Venice Film Festival as the Protector of Cinema"
Related article: The Masters of Cinema Archives: Hollywood Insider Pays Tribute to 'La Vie En Rose', Exclusive Interview with Director Olivier Dahan
Clubhouse originally started as a great place for professionals across a variety of industries to connect and network. And yes, the "tech bros" really did hop in, especially after Elon Musk hosted a room in January. Long before that, other celebrities were already there – we're talking Oprah Winfrey, Jared Leto, Wiz Khalifa, Ashton Kutcher, and Kevin Hart, who dropped in the room "Is Kevin Hart funny" to offer his views on the subject. You can often find MC Hammer talking about cryptocurrencies here and generally, people who might be able to project a certain image on Twitter or Instagram show up in a different way because it seems they have a space to be vulnerable, human, and down-to-earth here.
 …………    
"Build a better mousetrap, and the world will beat a path to your door" – Ralph Waldo Emerson's 19th-century quote seems to perfectly describe the meteoric rise of Clubhouse. The app's global downloads on Apple's App Store just passed 10 million – and the majority of those were in February. Facebook and Twitter are rumored to be working on a similar product but at least as of today, it really seems that voice-only chats will be primarily associated with Clubhouse for a long time. So, get an invite and hop in, it's very close to being the "next big thing".    
clubhouse, clubhouse, clubhouse, clubhouse, clubhouse, clubhouse, clubhouse, clubhouse, clubhouse, clubhouse, clubhouse, clubhouse, clubhouse, clubhouse, clubhouse, clubhouse, clubhouse, clubhouse, clubhouse, clubhouse, clubhouse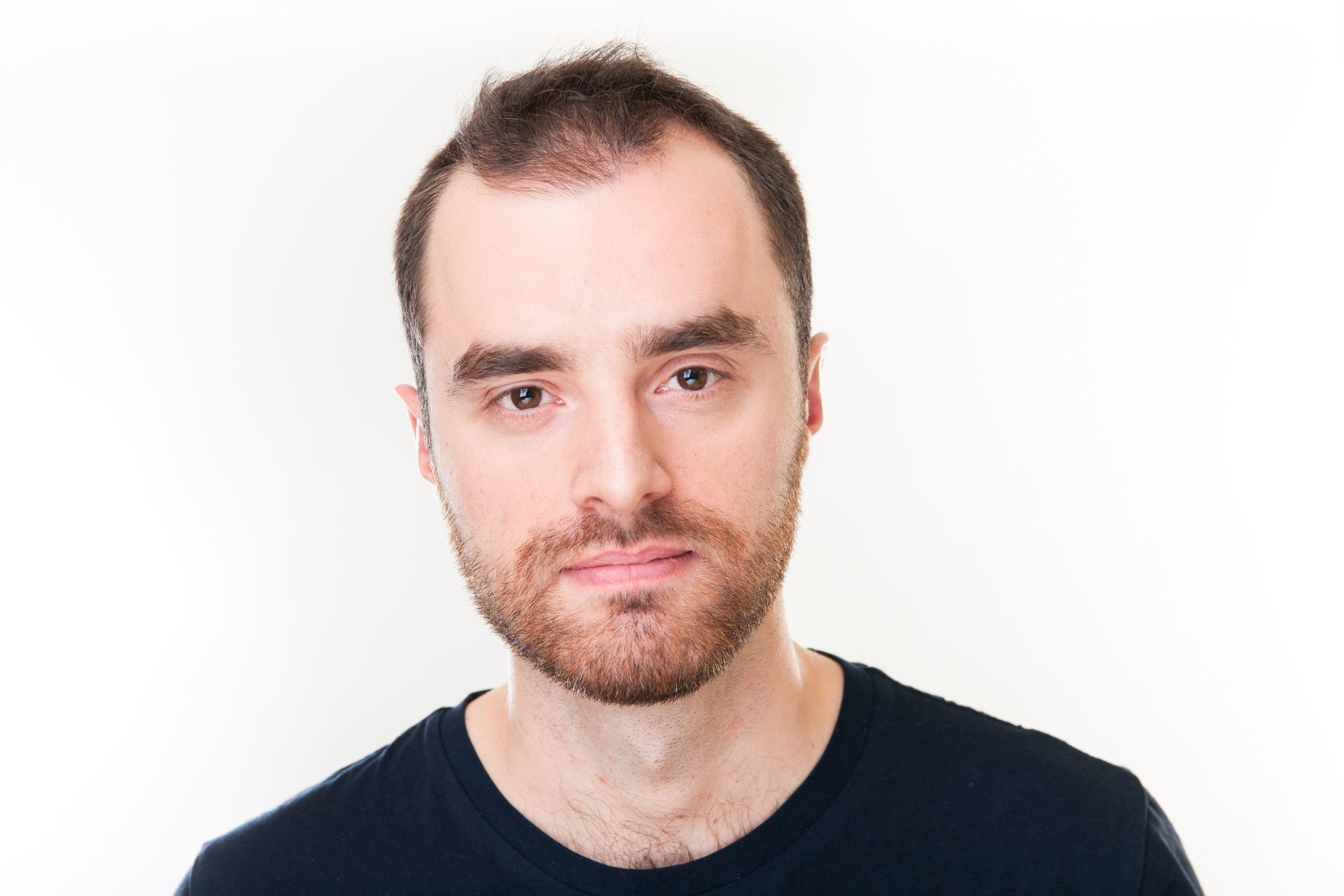 David Tsintsadze is a music industry executive, investigative reporter and a film enthusiast. As far back as he remembers, he always wanted to be involved in the entertainment industry. When that started to happen and he began to really understand how it all worked, he found that his love of both the creative arts and the relevant industry allowed him to move between the two worlds and make them relate to each other. David's belief in meaningful entertainment coincides with Hollywood Insider's values and in his vision, cultural intermediaries play a crucial role in shaping and exchanging culture, which he firmly believes is one of the main contribution in creation of a free and vibrant society that people want to live in.