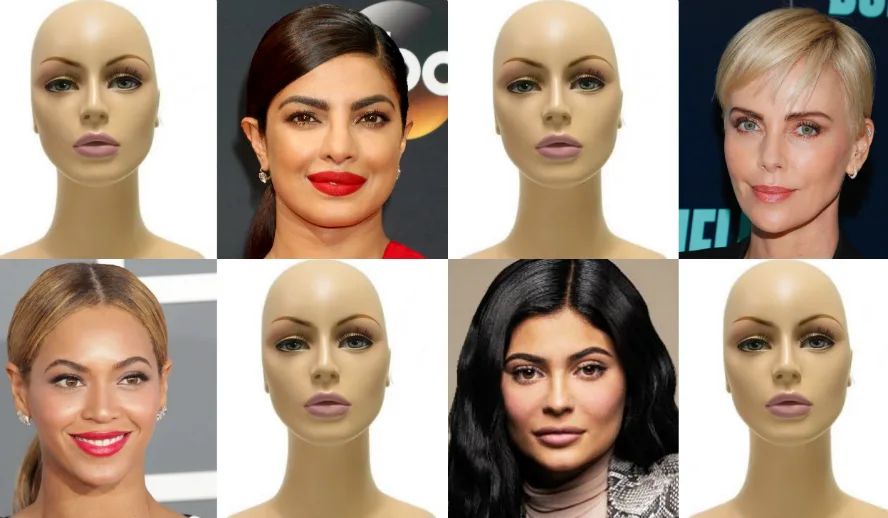 Photo: Priyanka Chopra, Charlize Theron, Beyonce, Kylie Jenner/Bigstock Photo
Beauty, brains, and brawn. A classic saying we've all heard. However, our society has an unhealthy obsession with one in particular: beauty. Beauty standards are high, with people going to extremes to reach their desired image. The popularity of social media has made it all too easy for people at any age to become subject to unrealistic expectations. But what exactly are these so-called "standards"? Who makes them? And how are seemingly harmless concepts able to completely twist the way we see ourselves?
The Self-Love Society Needs to Find Away From Photoshopped Superstars In Media 
Beauty standards vary from place to place. While certain aspects of what is considered "ideal beauty" may be common in one country, the exact opposite may be true in another. It can also vary from person to person, one might find a certain appearance or body type more appealing than another, and vice versa. In relation to this, different areas have different influencers and products, therefore creating different examples of an ideal image. For instance, people in India are obsessed with skin-lightening, whereas people in UK and USA are obsessed with tanning. 
Subscribe to Hollywood Insider's YouTube Channel, by clicking here.  
Entire Industries Have Been Remodeled With the Surge of New Technology—How Has This Changed Beauty Standards and Their Effects?
By an overwhelming surge of new technology, the beauty industry was completely revamped to cater to the new generation using a new platform. Now, social media influencers are able to take some pictures, post them online, and create a new trend, product, or even business. Think the Kardashians and perhaps Kylie Jenner's stupendous success in selling a "beauty" product. Social media is a huge part of our daily lives and affects us more than we realize. One study found that only thirty minutes of viewing media could change the way a young girl perceived her own body. Not to mention the advertisements. Most people don't realize just how much photoshopping is used in these. Even celebrities who are seen as "beautiful" are photoshopped onto their magazine covers and social media platforms. How are Scarlett Johansson, Priyanka Chopra, Beyonce, etc. not beautiful enough for beauty 'deciders'? 
Related Article: Want GUARANTEED SUCCESS? Remove these ten words | Transform your life INSTANTLY
Another study has been shown that people see roughly 5,000 advertisements in a single day. With that many visual prompts, some of these are going to leave a mark. Girls as young as eight years old are now struggling with confidence about their looks because of advertisements and what is perceived to be beautiful. This also adds fuel to the growing fire of plastic surgery and body modification. According to the American Society of Plastic Surgeons, there were over 17.7 million cosmetic procedures in the United States during 2018 alone, a two percent increase from the previous year. Breast augmentation continues to be the top cosmetic surgical procedure and has been since 2006, over three-hundred thousand procedures in 2018, and a four percent increase from 2017. While roughly five million of these were for reconstructive purposes, such as tumor removal, the numbers are still overwhelming. 
Limited Time Offer – FREE Subscription to Hollywood Insider, for substance and meaningful entertainment that is free of gossip and scandal, click here
With All of This Image-Bombardment on Our Brains, What are the True Consequences?
How have we come so far as a species, only to be mentally destroying ourselves with each body-hating comment made on social media? According to eating disorders statistics estimated by the National Eating Disorder Association, in the USA up to thirty million people suffer from an eating disorder such as anorexia nervosa, bulimia nervosa or binge eating disorder. Worldwide the figure is more like seventy million sufferers.
Dove surveyed one thousand and twenty-seven women between the ages of eighteen and sixty-four. The results showed that women are more than twice as likely to say that their conception of beauty is shaped by "women in the public domain" and social media (twenty-nine percent and twenty-five percent, respectively) than they were before they entered high school (eleven percent and ten percent, respectively). Additionally, a 2014 Dove study found that women wrote five million disparaging tweets about beauty, most of which were about themselves. Much of the survey sample (seventy-eight percent) felt that the portrayal of women on social media is unrealistic. But eighty-two percent of women also said they believed social media can change prevailing standards of beauty.
Related article: Genius Robert Pattinson and His 15-Year Strategy to 'Tenet' & 'Batman'
Despite All of the Editing, Some Still Dare to Show Their True Selves on Social Media, Spreading a Body-Positive Message Everyone Needs to Hear
Some accounts on Instagram, such as @celebface, post photographs of celebrities before and after photoshopping. Looking through their posts make it obvious as to how much editing is done before a picture is posted. Accounts like these can bring worlds of revelation to a young teenager, even an adult, perusing the world-wide-web. The psychological effects and consequences of distorted body image caused by beauty standards is a serious issue in a time where hateful comments on someone's image are available for the whole world to see.
Related articles:  A Tribute To The Academy Awards: All Best Actor/Actress Speeches From The Beginning Of Oscars 1929-2019 | From Rami Malek, Leonardo DiCaprio To Marlon Brando & Beyond | From Olivia Colman, Meryl Streep To Bette Davis & Beyond
But even with all of the photoshop and editing, reworking and changing, there are some who flaunt the very flaws that make us human. Rachel Hollis, who runs a lifestyle blog called The Chic Site, made headlines in 2015 when she posted a photo of herself in a bikini. At a glance it's commonplace, but the photo exploded on social media because Hollis made no attempt to hide herself. "I have stretch marks and I wear a bikini," she wrote on the post. "I have a belly that's permanently flabby from carrying three giant babies and I wear a bikini. My belly button is saggy… (which is something I didn't even know was possible before!!) and I wear a bikini. I wear a bikini because I'm proud of this body and every mark on it." 
​Related article: FACT-CHECKED Series: Timothée Chalamet and 32 Things About This Extraordinary Superstar
Chantelle Winnie is a fashion model with a skin condition called vitiligo, where the pigment in the skin lightens, especially near the mouth and on the hands. Her Instagram account has over seven million followers and is chock-full of close-ups that have her beautiful skin of full display. "If humans want to see the same types of people over and over that's what industries will give us," Winnie told The Guardian. "If we want to see something different that's what they'll have to give us."
CALL TO ACTION: With the imposing force of modern beauty standards looming over us, it takes effort from everyone to help each other. Instead of criticizing, encourage. Instead of downgrading, praise. Instead of spreading jealousy, bring admiration and confidence to people deserving of it. Everyone is beautiful in their own right, and the only perfection worth working towards is a wonderful, human and flawed imperfection. Beauty is in the eye of the beholder, and if we can learn to see ourselves as beautiful, beautiful people, the world would be all the better for it…
By Kaysheri Ann Haffner
More Interesting Stories From Hollywood Insider
– Celebrities & Toxic Fandom: Is It Time For Total Transparency On Social Media Through Verified ID? Do Fan Groups Like Taylor Swift's "Swifties" & Beyonce's "Beyhives" Agree?
– WATCH: Would A President's Sexuality Matter To You? A Lesbian, Gay, LGBTQ President? Pete Buttigieg? – Hollywood Insider's "Messages From America" – Episode 3
– Life Lessons From Joaquin Phoenix's 'Joker': The Clown Prince Of Crime – Isn't It Time To Remove Stigma From Mental Health Issues?
– Dame Judi Dench Urges All To Remember Forgotten Villages Of Nepal By Donating To Humans Of Our World's Nepal Campaign
– WATCH: "Is Climate Change An Urgent Issue Or Not A Worry For 100 Years?" Do You Support Leonardo DiCaprio & Greta Thunberg? – Hollywood Insider's 'Messages From America' – Episode 7
– The Name Is Bond….. Female Bond? Could Daniel Craig's Successor Be Priyanka Chopra, Emilia Clarke Or Lashana Lynch After 'No Time To Die'?
– A Tribute To The Academy Awards: All Best Actor/Actress Speeches From The Beginning Of Oscars 1929-2019 | From Rami Malek, Leonardo DiCaprio To Marlon Brando & Beyond | From Olivia Colman, Meryl Streep To Bette Davis & Beyond
– Timothée Chalamet Utilizes His Platform To Save People From Drug Abuse
– FACT-CHECKED Series: Zendaya And 15 Things You Might Not Know About The Star Of 'Euphoria', Tom Holland's Leading Lady In "Spider-Man: Far From Home' And Next Starring With Timothée Chalamet In 'Dune'
– WATCH: "If Your Child Told You They Were Gay/Lesbian, What Would You Do?" – Prince William Confirms He Would Completely Accept His Gay Children – Hollywood Insider's 'Messages From America' – Episode 6
– FACT-CHECKED Series: Keanu Reeves – 12 Revelations About The Star Of 'Matrix', 'John Wick' & 'Toy Story 4′ – Did His Close Friend River Phoenix Predict Reeves' Super Stardom?
– Why Queen Elizabeth II Is One Of The Greatest Monarchs | Her Majesty Queen Elizabeth II Of United Queendom Of Great Britain & Northern Ireland
– Elite – One Of The Best Shows On Netflix – Dripping With Romance, Important Issues & Gay Couples Being Celebrated
– Voice Of A Teen: The Frightening New Reality Children Face In Response To School Shootings & Warning Signs
– LGBTQ+ Representation In Film/TV: From The First Romantic Film In 1919 Based On A Gay Love Story To Where We Must Go
– Priyanka Chopra Hopes Media Stops Turning Online Trolls'/Bullies' Comments Into News
– Watch: 'Reaction From Stars' On Making Of 'Bombshell' From Charlize Theron As Megyn Kelly, Nicole Kidman, Margot Robbie And More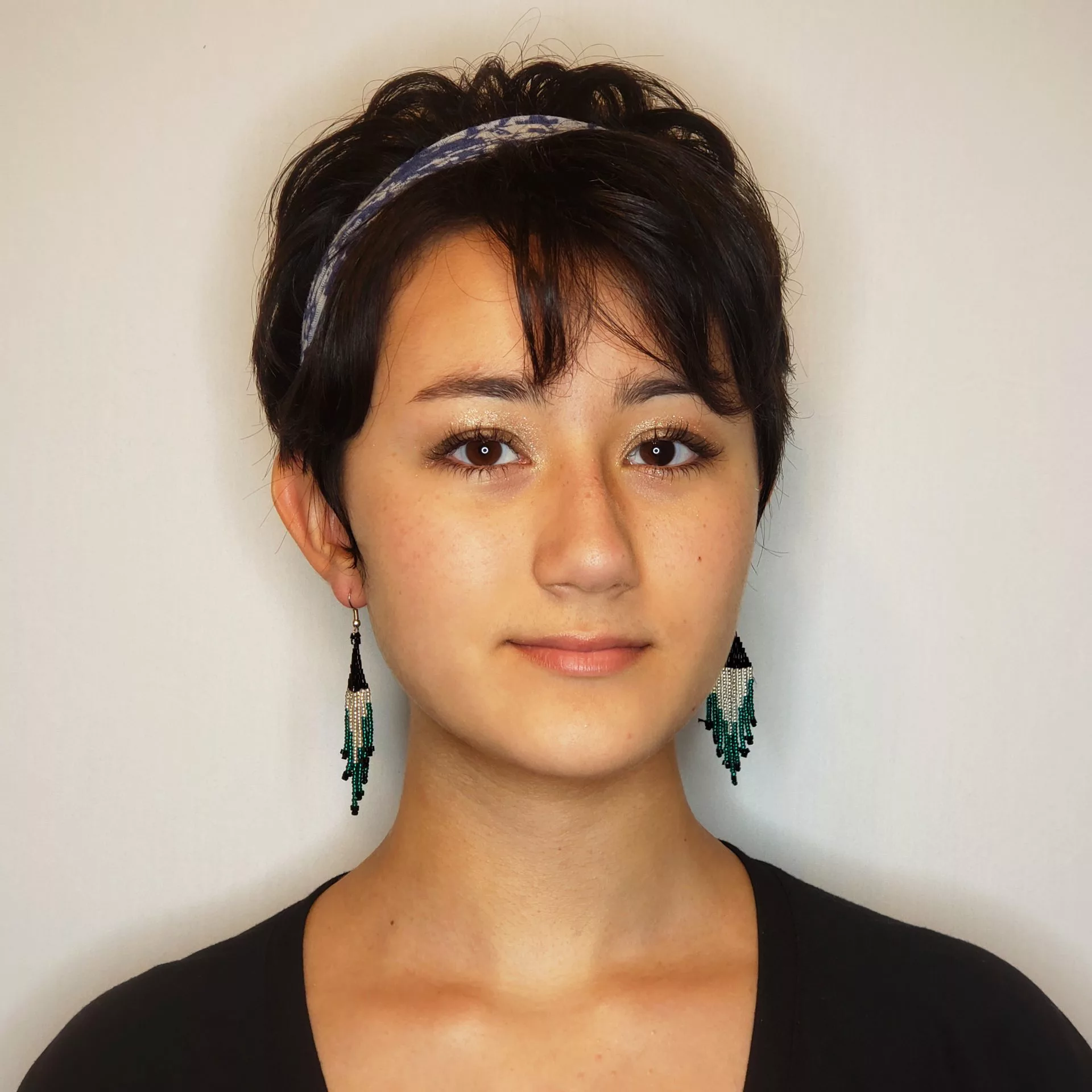 Kaysheri Haffner is a teenager, writing to give a platform to the voice of teens, through Hollywood Insider. She is excited to be writing for a unique and respected publication which strives to bring relevant information to the forefront of today's society. Using journalism and her writing skills, she hopes to influence fair and meaningful content in the entertainment industry- and Hollywood Insider supports all of these ideals and more.