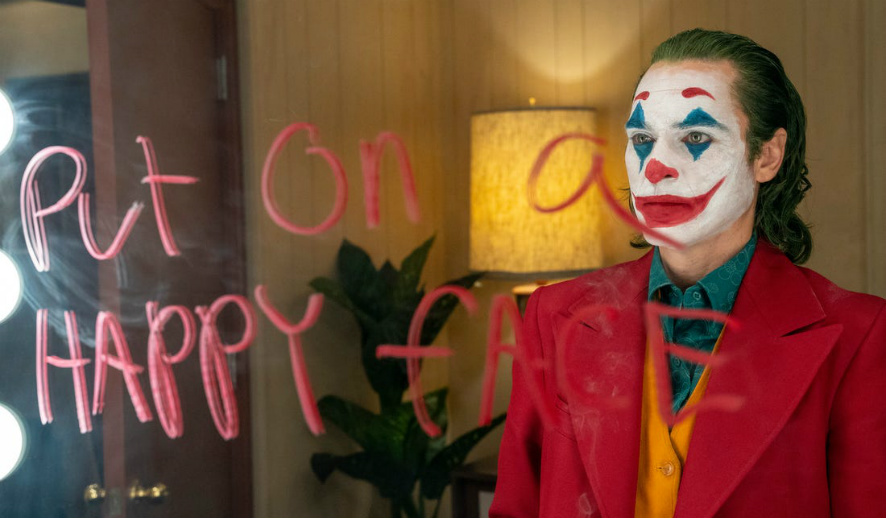 Photo: Joaquin Phoenix as Joker/Warner Bros.
Cinematic depictions of mental illness play an integral role in the way society views those who suffer from these afflictions. Joker, 2019's record-smashing blockbuster is based on one of the most notorious psychopaths in pop culture history, DC Universe's maniacal laugh monger, the Joker. This unique origin story focuses on a mentally unstable man named Arthur Fleck, presumably the Joker's birth name. In this incarnation, Arthur is the tormented soul who, due to his mental instability and unfortunate life circumstances, becomes The Clown Prince of Crime. Afflicted with emotional incontinence, as displayed by his untriggered, uncontrollable, almost un-human laughter, Arthur is a classic example of meandering through life with the cards stacked against him. Arthur Fleck shines a much-needed spotlight on mental illness that remain shrouded in stigma. Society's unwillingness to help bring the socially isolated, unstable individuals into the light is art imitating life in this journey into the alternate DC Universe. Films have the power to perpetuate stigmas, but they also have the power to change the way we perceive the world. Trying to empathize and connect with the mentally unstable may be the trick to lead them from social isolation, back into the world. Joker is a wakeup call.
For reactions from stars on Joker, click here. 
Why So Serious? 
Muttered from Arthur's painted mouth, "The worst part of having a mental illness is people expect you to behave as if you don't", shows that he is somewhat aware of his own afflictions. His delusions run rampant throughout the 2-hour film, as shown by his grandiose perceptions of himself ("I am an undiscovered comedic genius") and his imagination of the relationship between himself and his neighbor. Arthur is seen numerous times throughout the film meeting with his psychiatrist for therapy and claims that she doesn't actually listen to what he says. This was a cry for help that seemingly fell on deaf ears. Is this a nod to society's stigma placed on mental health issues? Perhaps, a "Don't Ask, Don't Tell" approach? Was Joker written to bring mental health to the mainstream using a popular culture icon to help boost its impact? Whatever the intention, Joker has undoubtedly brought this controversial subject out of society's self-imposed entombment. 
You can also watch or listen to this article as a video or podcast by clicking on links below!
Video version of this article
Joaquin Phoenix & DIrector Todd Philips Give Their Reactions To The Movie
Video: Reactions From Joaquin Phoenix and Todd Phillips on Joker/Hollywood Insider YouTube Channel
All Jokes Aside
Ahead of the Joker release in the United States on October 4, 2019, the FBI and Homeland Security released a warning of concern. Publishing a bulletin, the federal agencies warned of threats of violence in theaters showing the film. This alarming warning was penned based on the film's content, with authorities worrying it would inspire a lone offender. This is not an unfounded concern. In 2012, a lone shooter stormed into a midnight screening of  "The Dark Knight Rises" in Colorado, killing 12 people and wounding 70 others. On trial for the horrific crime, the shooter's defense was that he was in the midst of a psychotic episode when the killings occurred. Despite this, two state-appointed forensic psychiatrists evaluated the shooter and determined that, although suffering from severe mental illness, he was legally sane. The trial resulted in 12 life sentences for the murders plus 3,318 years for the attempted murders of those he wounded. This instance highlighted the need for awareness surrounding this taboo topic and put theaters on high alert for the latest trip to Gotham City. Luckily, there were no reports of violence or attempted violence when Joker debuted. It is clear that people worried about the concepts of the film permeating its viewer's minds in the wrong way. Rather than inspiring them to pay attention to those who suffer, fears it would incite violence prevailed. If the content and overall message of the film is strong enough to cause alarm, it is strong enough to swing in the opposite direction. 
Video: Reactions From Stars at premiere of Joker/Hollywood Insider YouTube Channel
​Calling for Help
The violent events of the film show how untreated mental health issues can lead to dire results. Painted on thicker than the Joker's harlequin makeup, we see a man's painful journey into the depths of his own mental hell. His downward spiral is alarming to watch, especially since his anguish went ignored by those who surrounded him. His outburst of violence was seen by everyone in Gotham, yet days before that he was completely invisible. Arthur is longing for a connection to someone other than his ailing mother, and dreams up scenarios that make him feel emotions; be it acceptance, praise, or love. He yearns for acceptance from an unforgiving society. This scary depiction of the anti-caped crusader is compelling, and travels much deeper into the psyche than your average comic book film. Could Joker's plot translate as a film without the comic book element? What if the main character was a lonely, homeless transient? While the delivery vehicle would have been much different, the message would be the same. 
As a society, we need to lift the taboo placed on mental health, and accept it as openly as we do with physical disabilities. In the United States alone, it is estimated that 43.8 million adults suffer from some type of mental illness. It is time to offer a wholehearted round of applause to everyone involved in bringing Joker and its unsettling elements to the forefront of our minds. Society is aware of the Arthur Flecks of the world needing positive attention, and its long overdue that we should help a neighbor in need. Attention and professional health treatment (minus the judgment) is a step in the right direction. Those in need are ringing the Bat phone, let's answer the call. "For my whole life, I didn't know if I even really existed. But I do, and people are starting to notice." 
If you or anyone you know is in need of mental health resources, call The National Hopeline Network at 1-800-784-2433 or visit www.hopeline.com.
By Raquel Kokkoros
More Interesting Stories From Hollywood Insider
– Watch: 'Reaction From Stars' On Making Of 'Joker' From Joaquin Phoenix & Director Todd Phillips
– WATCH: "Is Climate Change An Urgent Issue Or Not A Worry For 100 Years?" Do You Support Leonardo DiCaprio & Greta Thunberg? – Hollywood Insider's 'Messages From America' – Episode 7
– The Name Is Bond….. Female Bond? Could Daniel Craig's Successor Be Priyanka Chopra, Emilia Clarke Or Lashana Lynch After 'No Time To Die'?
– A Tribute To The Academy Awards: All Best Actor/Actress Speeches From The Beginning Of Oscars 1929-2019 | From Rami Malek, Leonardo DiCaprio To Marlon Brando & Beyond | From Olivia Colman, Meryl Streep To Bette Davis & Beyond
– Timothée Chalamet Utilizes His Platform To Save People From Drug Abuse
– FACT-CHECKED Series: Zendaya And 15 Things You Might Not Know About The Star Of 'Euphoria', Tom Holland's Leading Lady In "Spider-Man: Far From Home' And Next Starring With Timothée Chalamet In 'Dune'
– WATCH: "If Your Child Told You They Were Gay/Lesbian, What Would You Do?" – Prince William Confirms He Would Completely Accept His Gay Children – Hollywood Insider's 'Messages From America' – Episode 6
– FACT-CHECKED Series: Keanu Reeves – 12 Revelations About The Star Of 'Matrix', 'John Wick' & 'Toy Story 4′ – Did His Close Friend River Phoenix Predict Reeves' Super Stardom?
– Why Queen Elizabeth II Is One Of The Greatest Monarchs | Her Majesty Queen Elizabeth II Of United Queendom Of Great Britain & Northern Ireland
– Voice Of A Teen: The Frightening New Reality Children Face In Response To School Shootings & Warning Signs
– LGBTQ+ Representation In Film/TV: From The First Romantic Film In 1919 Based On A Gay Love Story To Where We Must Go
– Priyanka Chopra Hopes Media Stops Turning Online Trolls'/Bullies' Comments Into News
– Watch: 'Reaction From Stars' On Making Of 'Bombshell' From Charlize Theron As Megyn Kelly, Nicole Kidman, Margot Robbie And More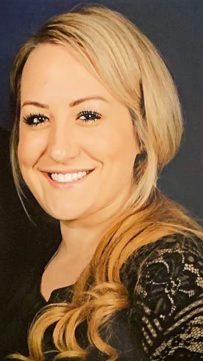 Raquel Kokkoros is currently a writer for Hollywood Insider. Enchanted by the illustriousness of cinema, Raquel is proud to contribute to a team that prioritizes quality journalism and respect for the entertainment business being utilized as a tool to better the world. Raquel believes in emphasizing elements of film and television that deserve an unbiased platform. Proud to provide an optimistic stage for the diverse offerings of Hollywood, Raquel enjoys writing from a fair, understanding, and truthful perspective –  a philosophy that embodies the ethos of Hollywood Insider.