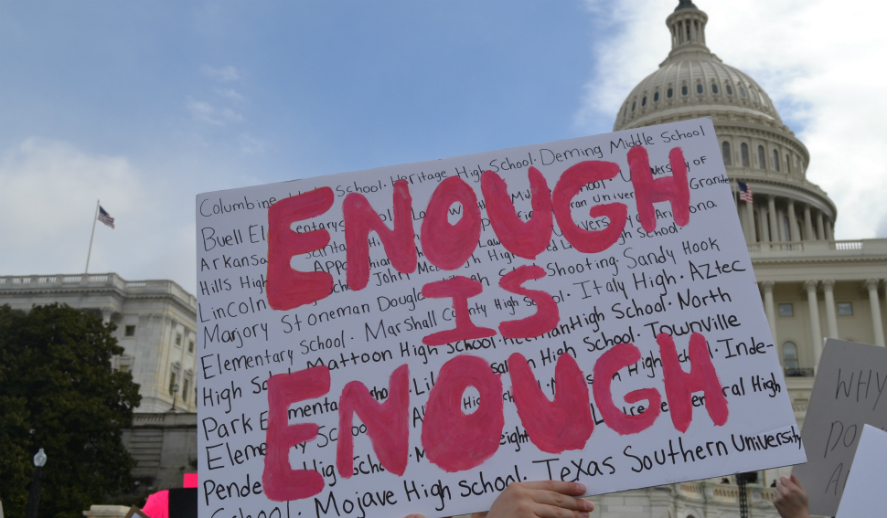 Photo: Senator Tim Kaine
I am a fourteen year old and school shootings are a part of my reality. Why has more not been done to protect me and peers from all of it? How do you explain to a five-year-old what a lockdown drill's true meaning is? Why they are so important, and why it is crucial to take them seriously? Parents and guardians all over the United States have to ask themselves this question as the number of school shootings jumps to an average of once a week, since 2018. 
The infamous Columbine School Shooting in 1999 was one of the first widely reported mass shootings to occur at a school. Before this event, it was an almost unfathomable idea of there being the danger of a school shooting. Now, however, it has become an all-too-real possibility. The number of school shootings has been increasing exponentially- since the devastating massacre, the US has seen over two-hundred-and-thirty school shootings– with more than one-hundred in 2018 alone.
These Shootings Represent One of the Most Serious Threats the U.S. is Facing
The threat is real and growing, "Mass shootings are increasing in the U.S. They've been increasing over the past four years," said John Cohen, an ABC News consultant, and former acting Homeland Security undersecretary. "Many law enforcement officials agree that these shootings represent the most serious threat facing the United States today." This was in November of 2018, and things have only gotten worse from there. In 2019, there has already been a total of forty-three incidents, with forty-seven people either injured or killed.
There are millions of kids who go to school every day and ask themselves if this is it. If someone they know or have met will walk into school with a gun and start shooting. That fear is real and the sad thing is, is that it's completely justified. The evidence is unfailing- almost every state in the U.S. has been subject to a school shooting. Awareness is vital in these situations- being able to see the tell-tale signs of mental illness or knowing how to spot a potential school shooter can save countless lives.
Statistics Show the Common Factors in a Shooter's Background
According to The Conversation, "Forty-five percent [of school shooters] had witnessed or experienced childhood trauma, seventy-seven percent had mental health concerns, as evidenced in a prior diagnosis, previous counseling or hospitalization, or medication use, and seventy-five percent had an interest in past shootings, as evidenced in their writing, social media posts or other activities." There are signs. There are trends in gathered data. Some signs are glaringly obvious, others more subtly so. But no matter how hidden they seem to be, they are still there. Celebrities such as Ellen Degeneres, Zendaya, Reese Witherspoon, Rihanna, Justin Beiber, etc. speaking out against school shootings have helped but it is about time that people everywhere get  more vigilant in their everyday surroundings.  
Video: Hollywood Insider YouTube Channel
Seven Tell-Tale Signs to Look for in a Potential Shooter
Psychology Today has found seven red flags pointing to a potential school shooter. 
Number one: No Remorse. This is one of the more blatant signs of a shooter. Having a "lack of remorse" and "proclivity towards violence" should both set off the proverbial warning bells. 
Number two: Violent Actions. Repeated acts of violence that serve as practice for the final deed. They can be anything from hurting the family dog to shoving someone down a flight of stairs. This could also be linked to mental illness that repeatedly shows up.
Number three: Having a History of Social, Emotional & Mental Disturbances. Being socially inept and not fitting in with their peers has been a common trend among school shooters. 
Number four: An Obsession with Weapons. Many shooters have been known to have extensive weapon collections, to study the mechanics of a bomb, or to research how to get guns varying from high-power assault rifles to Glock handguns. 
Number five: Lack of Ethics. Shooters are prone to difficulty in learning and showing ethical decision making. They are unable to grasp the concept of "what goes around, comes around" and lack a healthy conscience.
Number six: No Meaningful Friends. A lack of close relations to peers is common among shooters, unless they find another like-minded person, as was the case with the two shooters responsible for the Columbine shooting.
Number seven: High Family Dysfunction. Having a high level of instability in a household- another common background of school shooters- is detrimental to emotional development. It brings a lack of supportive environments and usually tends to remove good social role models.
These signals could save a school full of children. They can prevent injuries and loss of life that follow school shootings across the country. Like the well-worn saying "if you see something, say something"- take no chances. Speak up and make sure you are heard because this threat is undeniable and could become detrimental without movement to stop it.
CALL TO ACTION: As the countless tragedies linked to school shootings grows by the day, the need for awareness grows with it. Recognize the signs and report them. Make sure that when you check your social media feed, there isn't any indication of a potential school shooter. Make sure that if you see the warnings, that someone does something about it. Open people's eyes to this threat and add to the forces of those trying to stop it.
By: Kaysheri Ann Haffner
More Interesting Stories From Hollywood Insider
– WATCH: Do People In USA Support Gun Control? – Hollywood Insider's "Messages From America" – Episode 5
– Watch: Behind The Scenes & Making Of 'Maleficent: Mistress of Evil' As Angelina Jolie, Elle Fanning, Michelle Pfeiffer, Ed Skrein, Chiwetel Ejiofor Laugh Through Their Bloopers
– WATCH: "If Your Child Told You They Were Gay/Lesbian, What Would You Do?" – Prince William Confirms He Would Completely Accept His Gay Children – Hollywood Insider's 'Messages From America' – Episode 6
– Watch: Reaction From Stars On The Making Of 'Ad Astra' With Brad Pitt & Real-Life NASA Astronauts
– Hollywood Insider's BEST DRESSED WINNERS: Cannes Film Festival 2019 – Recap With Leonardo DiCaprio, Brad Pitt, Priyanka Chopra Jonas, Nick Jonas, Elle Fanning, Ming Xi & Many More
– Watch: Once Upon A Time in Hollywood's Premiere & 'Reaction From Stars' Leonardo DiCaprio, Brad Pitt, Quentin Tarantino, Margot Robbie, Etc. On The Making Of The Masterpiece
– The No. 1 Show in USA – 'Elite' is Faster, Edgier & Sexier In Season 2 – And Omar & Ander Also Known As #Omander Are Here To Steal The Title Of Most Famous/Sexiest Couple From Priyanka Chopra Jonas & Nick Jonas
– Why Queen Elizabeth II Is One Of The Greatest Monarchs | Her Majesty Queen Elizabeth II of United Queendom of Great Britain & Northern Ireland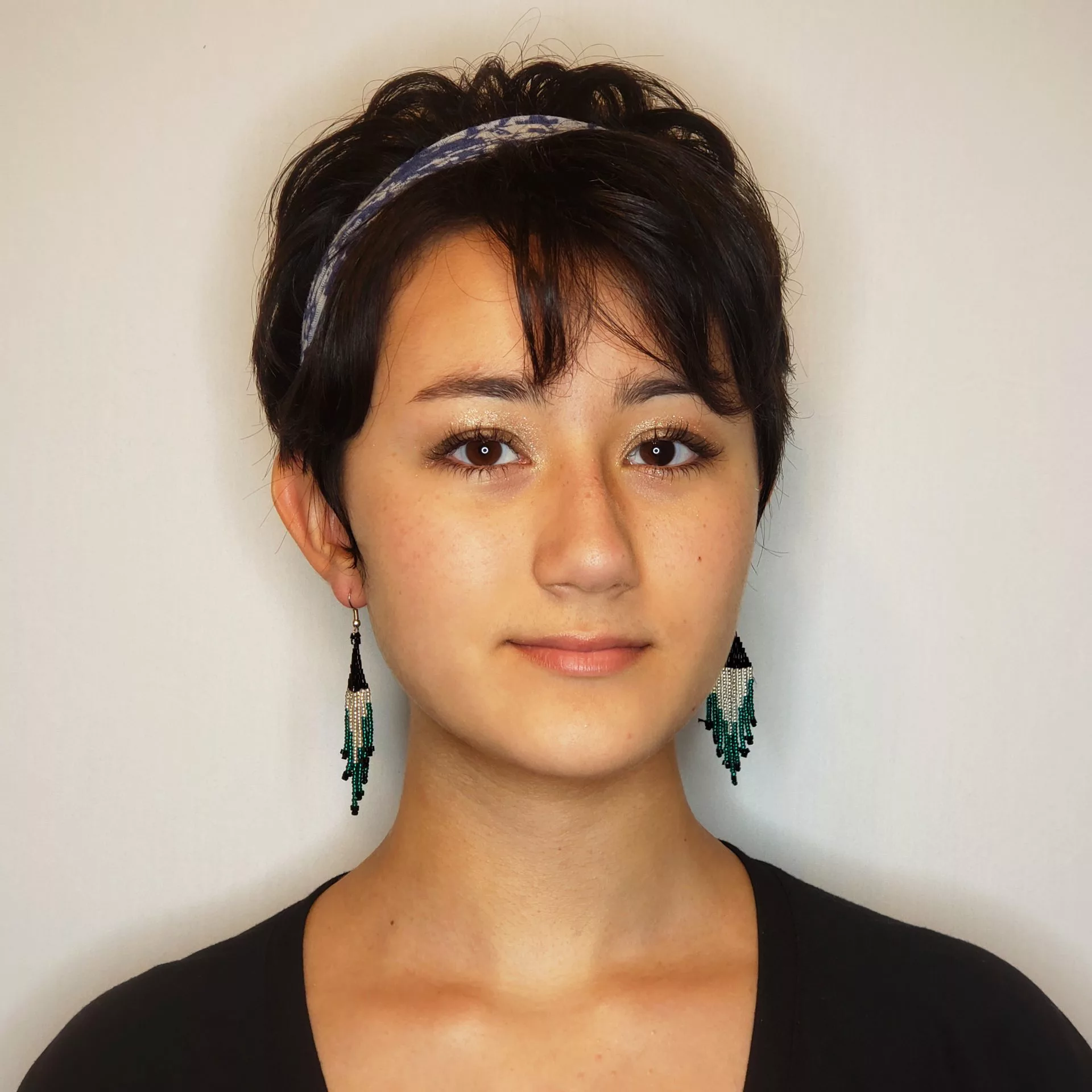 Kaysheri Haffner is a teenager, writing to give a platform to the voice of teens, through Hollywood Insider. She is excited to be writing for a unique and respected publication which strives to bring relevant information to the forefront of today's society. Using journalism and her writing skills, she hopes to influence fair and meaningful content in the entertainment industry- and Hollywood Insider supports all of these ideals and more.