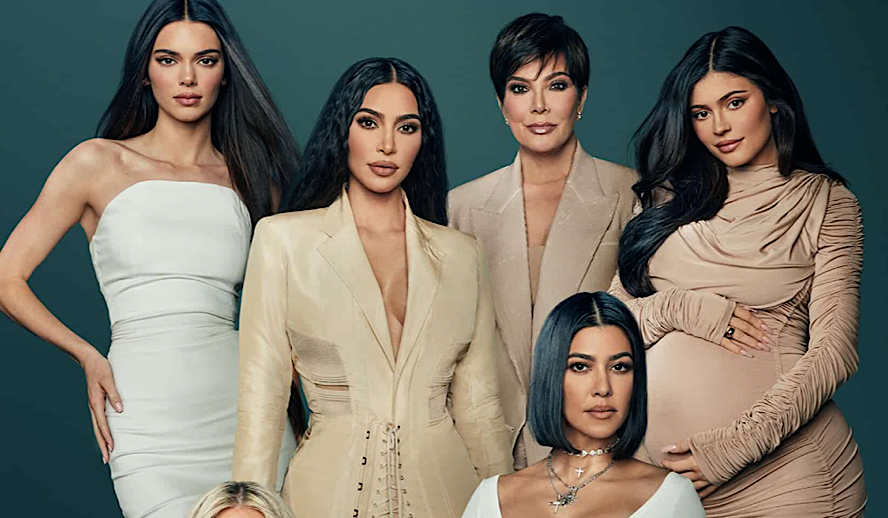 Photo: 'The Kardashians: An ABC News Special'
Writer's note: This article is one writer's reaction to the Kardashians' recent special for ABC, not an attack on them as people.
Watching 'The Kardashians: An ABC News Special' felt like watching an episode of 'The Twilight Zone': Ostensibly, this news Special was supposed to be a journalistic investigative episode focusing on the backstory for the Kardashians' successes. Despite this intent, this Special was really a promotion for their new Hulu/Disney+ Bundle show and an update for the fans on their relationship drama. As a non-fan, this is how I saw it (Note this is about to be a writer's rant):
I was seeing these women I've heard so much about, talking about things they've already talked about, with answers approved of by their managers, in outfits approved of by their stylists, promoting a show that will show the more authentic side of themselves… while also admitting that they were built to be famous figureheads who were never-not working so, therefore, their authentic side is them working because they are never-not working… at which point the Special told me I should feel sympathetic to their struggle, which did make me feel sympathetic, which did make me feel sorry for them because it is completely unprecedented to be famous-for-being-famous and it sounds horrible…at which point the Special also told me that the family is a brilliant mastermind of money and fame while also showing me videos of people who are negatively impacted by their masterminds and fame while still telling me to feel sympathetic, which I did, but never asking the Karjenners how they feel about being young women's headliners of a festival called Low Self Esteem but they shouldn't ask them that anyway because the answer would have to be approved by a manager in an outfit approved by their stylist, and circle back to promoting the new show, the new look at the same family…
Confused? So am I!
Related article: OSCAR-NOMINATED – EXCLUSIVE: 'Dune' Full Commentary, Reactions, Making Of – Timothee Chalamet, Zendaya, Oscar Isaac
Related article: OSCAR-NOMINATED – 'House of Gucci' Full Commentary & Behind the Scenes – Lady Gaga, Adam Driver, Jared Leto, Al Pacino
Related article: OSCAR-NOMINATED – 'Belfast' Full Commentary & BTS – Jamie Dornan, Caitriona Balfe, Judi Dench
Related article: OSCAR-NOMINATED – 'West Side Story' Full Commentary – Rita Moreno, Steven Spielberg, Rachel Zegler
Related article: OSCAR-NOMINATED – 'No Time to Die' Full Commentary, Behind the Scenes & Reactions, Daniel Craig, Rami Malek, Bond
The Kardashians – Wait, What Actually Happened in the Special?
The Special served as an update on some of their lives (with snippets from previous interviews with Kendall and no appearance from Kylie), a crash course of the Karjenner lore, and, most importantly, a promotion for the new series. 
The show reviewed the family's rise to fame, including Kris's marriages, Kim's friendship with the already-famous Paris Hilton, and the unexpectedly positive response to their own reality show 'Keeping Up With the Kardashians', which started when Kourtney, the oldest, was 27 and Kylie, the youngest, was 10. 
Newscaster Robin Roberts (a TV personality I adore but was dressed in a hideously loud shirt for this program) asked questions fans have been eagerly awaiting answers to: What does the family think of Kim and Pete, how is she handling Ye's behavior, how are Tristan and Khloé, how are Kourtney and Travis, how are Kris and Caitlyn (a storyline I had forgotten about), what is the family's current relationship to fame, and, of course, how does Kim feel about the statement she made to Variety about women in business.
Related article: All Best Actor/Actress Speeches From The Beginning Of Oscars 1929-2019 | Hollywood Insider
Related article: EVOLUTION: Every Henry Cavill Role From 2001 to 2021, All Performances Exceptionally Poignant
Related article: EVOLUTION: Every Chris Evans Role From 1997 to 2020, All Performances Exceptionally Poignant
Related article: 'In the Heights' Full Commentary & Behind the Scenes +  Reactions – Lin Manuel Miranda, John M. Chu
They all gave very blanket statements, never really delving into their feelings, aside from when Kris teared up because of how proud she is of her children. In response to the women in business comment, Kim used the opportunity to defend her social media fame (as if she was being attacked for being famous) and tell us that she is supportive of all women. Which, didn't really tell us anything.
And when Roberts asked Kim about her ex-husband's very public and disturbing behavior regarding Pete Davidson (including a music video where he buries the 'SNL' comedian), Kimberly said: "You wanna take the high road. Sometimes it's hard, but I think that at the end of the day everyone has their own way of communication and I've always been, like, a champion of him speaking his truth and I would always want that…" Which, also, said, nothing? All of the interviews contained a lot of neutral answers posed as groundbreaking, exclusive news flashes.
In between discussing the family's first billionaire Kylie Jenner and Kendall's anxiety we got a segment on the Kardashian sisters' body image issues and their impact on society's beauty standards, a segment that was, in my opinion, the most important in the Special, considering its amount of tone-deafness. I want to make it very clear that I believe every human being is entitled to feel however they want about their body, experience any insecurities, etc. I don't have any problem with the Karjenners having body image issues. What I do have a problem with is the super bizarre way this Special approached those issues.
Related article: The Hollywood Insider's CEO Pritan Ambroase: "The Importance of Venice Film Festival as the Protector of Cinema"
Related article: The Masters of Cinema Archives: The Hollywood Insider Pays Tribute to 'La Vie En Rose', Exclusive Interview with Director Olivier Dahan
Related article: – Want GUARANTEED SUCCESS? Remove these ten words from your vocabulary| Transform your life INSTANTLY
Related article: #metoo Revolution: Powerful Questions That Need Answers
Related article: FACT-CHECKED Series: Timothee Chalamet and 32 Facts about The Young Superstar
Kim and Khloé talked about feeling underrepresented in the beauty world as young women: the Kardashian girls were not supermodel waifs like their good friend Paris. So, as they gained their fame and fortune, they wanted to create fashion for women of all body types, a desire that gave us SKIMS and Good American. Fair. And great. 
But then the Special decided to pair their body struggles with footage of Youtubers and young women experiencing major body dysmorphia, one in particular sobbing and saying that you don't have to look a certain way (specifically describing the Kardashian bodies) to be beautiful. Journalist and writer Danyel Smith put in her two cents, "With women, there's like this, tyrannical thing, where you have to have a small waist, it helps if you have good size boobs, but not too big. It used to be that a very small and more flat behind was the cuteness, and now it's the waist to hip ratio needs to be like boom boom pow as a booty, and teeny tiny as a waist. And I feel like it's a tyranny".
I think the objective behind pairing the Kardashians' body image struggle with the "tyranny" of the general publics' body struggle was to help humanize the Kardashians further and present them as victims of this tyranny as much as everyone else. Considering the fact that their choice to have these bodies was never addressed (although we do get a random question about Khloé's surgeries to which she only talks about her nose job) and that they created these unhealthy beauty standards based on the silhouettes of Black women, I went to commercial break from that segment feeling tricked and mistreated by the producers.
Related article: MUST WATCH – The Hollywood Insider's CEO Pritan Ambroase's Love Letter to Black Lives Matter – VIDEO
Subscribe to The Hollywood Insider's YouTube Channel, by clicking here.
Why This Was So Hard for Me to Watch
I am not a Kardashian fan. However, I know (or really I think I know) a lot about them. As a writer, a reader, a Gen Z-er, and an active user of social media, I come across their content, at the very least, once a day. Sometimes, that's by choice (like when I check Kim's page to see if she's finally posted a relationship pick with Pete Davidson (which she has)) or by accident (like when an ad for Kylie Cosmetics pops up despite me asking it not to). Regardless, they have become an expected occurrence in my life and in the lives of many others.
So, when I heard they were ending their 20-year reign on E!, I was shocked. That didn't make any sense to me. Mind you, I don't watch their show nor do I follow any of them on Instagram, but I do know that families' successes rely so heavily on constantly being filmed. As confused as I was, however, I didn't give it much thought.
And then boom: The Kardashians are moving to Hulu and Disney+. And we are no longer 'Keeping Up With the Kardashians, we are just watching 'The Kardashans'. Not even a year after the 'KUWTK' finale episode we have gotten a brand new show, supposedly from a brand new POV, currently out on streaming platforms.
The family did all sorts of press junkets, one of which was individual sit-downs (appropriate, as this is their new approach for the show) with Robin Roberts. The only time I've sat down to watch any Kardashian footage was when Kanye was in Kim's confessionals and, according to true fans, that is not indicative of the show's overall "vibe". So, I thought I'd give the Special a watch, and get caught up (see what I did there?) with the Kardashians.
Related article: Why Queen Elizabeth II Is One Of The Greatest Monarchs | Her Majesty Queen Elizabeth II of United Queendom of Great Britain & Northern Ireland (Video Insight)
Limited Time Offer – FREE Subscription to The Hollywood Insider
Click here to read more on The Hollywood Insider's vision, values and mission statement here – Media has the responsibility to better our world – The Hollywood Insider fully focuses on substance and meaningful entertainment, against gossip and scandal, by combining entertainment, education, and philanthropy.
I walked away from the 45-minute Special with an icky feeling in my stomach: I felt like I had just watched something that didn't want me to feel objective about it. I felt like I had just watched something that was trying to trick me. I feel like they tried to trick me into believing that the Karjenners aren't doing anything wrong, despite some of their negative impacts on society and on themselves. I walked away realizing that the end goal of all of this publicity, all of the shows and the projects, is power and money. It's not that I didn't already know that in theory, but after watching the Special and seeing how well trained they are to speak to the public, how ambiguous their answers were, and how massive the game-of-pretend they're selling as reality is, I felt trapped in an uncanny valley that I personally needed to escape.
For their fans, however, it looks like this was a perfect Special. Dozens of articles have come out that are highlighting the juicy gossip, referring to the interviews as "candid" and "tell-alls". And I've seen tons of Instagram reels with clips from their favorite sister, praising them for their transparency. So, maybe, I'm just missing the point. Maybe, this simple and manipulative Special was another work of their genius, because, hey, I'm talking about them, and isn't that the goal?
'The Kardashians: An ABC News Special' is out on Hulu, and their new show, 'The Kardashians', is available on Hulu and Disney+ Bundle.
Directed by: Dave Hoffman 
Cast: Robin Roberts, Kris Jenner, Kim Kardashian
Produced by: Jade Anderson, David Sloan, Muriel Pearson
By Z Murphy
Click here to read The Hollywood Insider's CEO Pritan Ambroase's love letter to Cinema, TV and Media. An excerpt from the love letter: The Hollywood Insider's CEO/editor-in-chief Pritan Ambroase affirms, "We have the space and time for all your stories, no matter who/what/where you are. Media/Cinema/TV have a responsibility to better the world and The Hollywood Insider will continue to do so. Talent, diversity and authenticity matter in Cinema/TV, media and storytelling. In fact, I reckon that we should announce "talent-diversity-authenticity-storytelling-Cinema-Oscars-Academy-Awards" as synonyms of each other. We show respect to talent and stories regardless of their skin color, race, gender, sexuality, religion, nationality, etc., thus allowing authenticity into this system just by something as simple as accepting and showing respect to the human species' factual diversity. We become greater just by respecting and appreciating talent in all its shapes, sizes, and forms. Award winners, which includes nominees, must be chosen on the greatness of their talent ALONE.
I am sure I am speaking for a multitude of Cinema lovers all over the world when I speak of the following sentiments that this medium of art has blessed me with. Cinema taught me about our world, at times in English and at times through the beautiful one-inch bar of subtitles. I learned from the stories in the global movies that we are all alike across all borders. Remember that one of the best symbols of many great civilizations and their prosperity has been the art they have left behind. This art can be in the form of paintings, sculptures, architecture, writings, inventions, etc. For our modern society, Cinema happens to be one of them. Cinema is more than just a form of entertainment, it is an integral part of society. I love the world uniting, be it for Cinema, TV. media, art, fashion, sport, etc. Please keep this going full speed."
More Interesting Stories From The Hollywood Insider
– Want GUARANTEED SUCCESS? Remove these ten words from your vocabulary| Transform your life INSTANTLY
– A Tribute to Martin Scorsese: A Complete Analysis of the Life and Career of the Man Who Lives and Breathes Cinema 
– Do you know the hidden messages in 'Call Me By Your Name'? Find out behind the scenes facts in the full commentary and In-depth analysis of the cinematic masterpiece
– A Tribute To The Academy Awards: All Best Actor/Actress Speeches From The Beginning Of Oscars 1929-2019 | From Rami Malek, Leonardo DiCaprio To Denzel Washington, Halle Berry & Beyond | From Olivia Colman, Meryl Streep To Bette Davis & Beyond
– In the 32nd Year Of His Career, Keanu Reeves' Face Continues To Reign After Launching Movies Earning Over $4.3 Billion In Total – "John Wick", "Toy Story 4", "Matrix", And Many More
the kardashians, the kardashians, the kardashians, the kardashians, the kardashians, the kardashians, the kardashians, the kardashians, the kardashians, the kardashians, the kardashians, the kardashians, the kardashians, the kardashians, the kardashians, the kardashians, the kardashians, the kardashians, the kardashians, the kardashians, the kardashians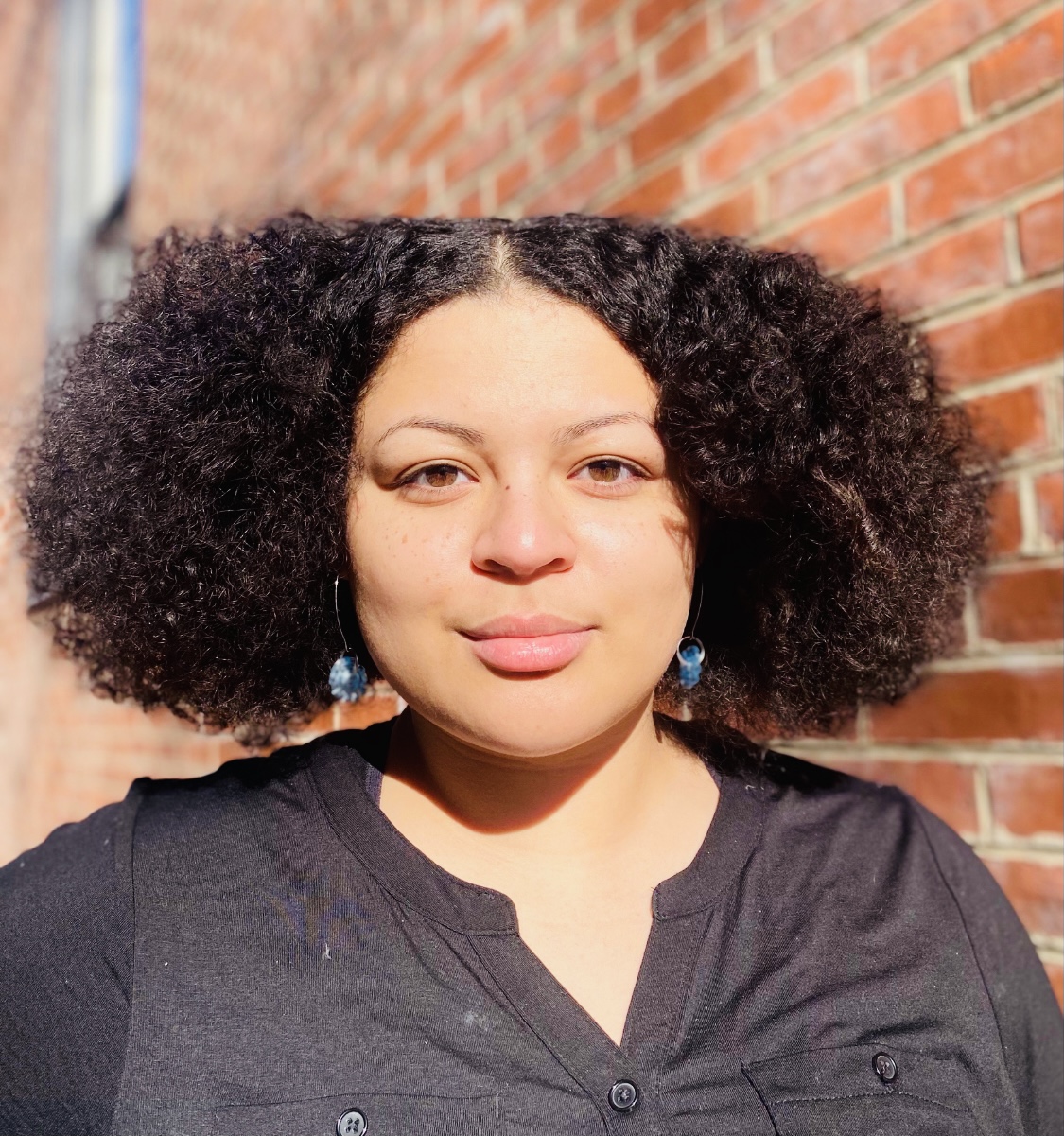 Z Murphy (she/they) has a passion for storytelling. As a queer person of color, Z always aims to challenge their readers to look at art in a new light by putting racial and sexual identities in conversation with pop culture. With this dedication to inspiring respectful and insightful dialogue, Z is thrilled to be a part of the Hollywood Insider cohort, a media network that supports content focused on perceptive exploration rather than gossip.