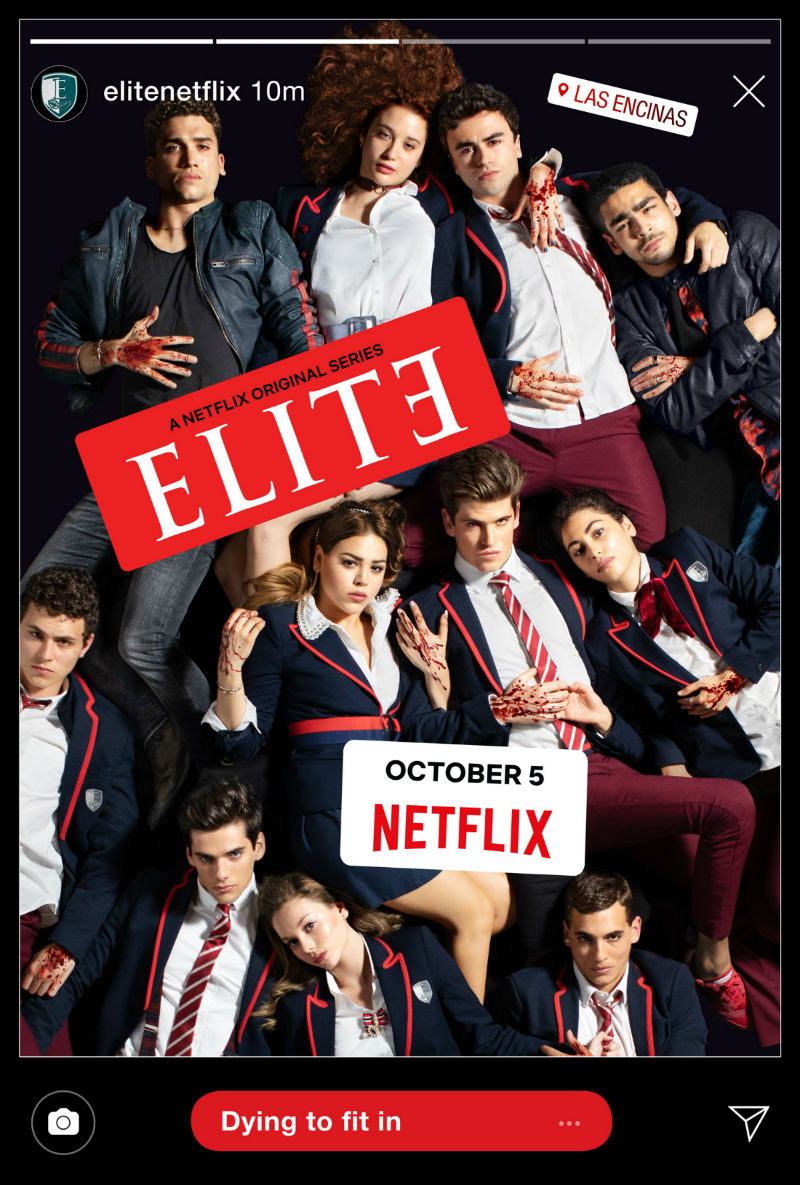 PhotoVideo: Elite/Netflix/Hollywood Insider YouTube Channel
If you have not stumbled upon Elite while scrolling non-stop on your Netflix account only to land on one of the best shows – then what are you doing reading this? Scroll harder. Elite will leave you charged, sweaty and possibly booking a one-way ticket to Spain. What? Don't look at me – its a figure of speech. This review may or may not have been typed in Spain. Seriously that show needs to come with a warning label on it – CAUTION: HOT may cause rash decision-making such as international flight ticket purchase and expedited Spanish speaking lessons. Te Amo. Now, how do we say "Where is the Elite set here in Madrid and how do I hang out with the cast?" Too far? Blame the show. No wonder the second season is already greenlit.
Related article: Hollywood Insider's CEO Pritan Ambroase's Love Letter to Black Lives Matter
Without giving away the entire plot, to summarize it – Las Encinas, the most exclusive and prestigious private school in Spain, full of rich and scandalous teenagers get introduced to three outsiders from the poor part of town, and it is this intermingling that causes the whole thing to spice up to an explosive level. The list of ingredients are as follows: Crazy rich teenagers who are all clearly models, power battle and social hierarchy, a murder mystery, class division, drug issues, love triangles, STDs, religious adversity, threesomes, parallel timelines, and the gay genre done right for once. The murder hook keeps us glued to the show but it is the chemistry of the cast among each other that makes this a sensational watch. The multiple couple storylines are so innately interesting that the murder plot becomes an actual nuisance for us the viewers too – and that is a compliment.
The Wealthy Ones 
[masterslider alias="ms-1″]
The Wealthy Ones
The school's natural social hierarchy is ruled by classic "My dad could buy this school" d-bag bully and racist – Guzmán (Miguel Bernardeau) who also has a secret soft side as the protector of his family and friends, followed by the "I am that token popular girl in a teen drama" – Lu (Danna Paola), the strong silent tennis jock who is gay – Ander (Arón Piper), scheming, calculating and "I handle everything" Carla (Ester Expósito), Polo (Álvaro Rico) is the rich pretty boy, and the new entrants might just turn him bisexual, and finally "I cause problems everywhere I go because my rich life is too hard" sister of the bully Guzman – Marina (María Pedraza) and their family has more than their fair share of secrets.
The Ones From The Poor Part Of Town
[masterslider alias="ms-1-1″]
The Ones From The Poor Part Of Town
 Samuel (Itzan Escamilla), the super nice guy who went from being the rich kids' waiter to their classmate, is the voice of reason in his family and has a tattoo-clad bad boy brother Nano (Jaime Lorente) who just returned from a stint in prison, Christian (Miguel Herrán), the cocky and loveable "guido" who aspires to be the center of attention and unknowingly becomes the third of a voyeur couple (I am sorry are these kids in high school? At that age the only ones I was a voyeur couple with was Mario and Banzo Kazooie, get your mind out of the gutter – I am talking about the Nintendo 64 video game characters), Nadia (Mina El Hammani), a hijab-wearing honorable daughter who has always played by the rules while also excelling at school and wants nothing to do with boys……. Or is a certain rich kid going to change all of that? And Omar (Omar Ayuso), the street smart brother of Nadia who also happens to be gay and in a passionate romance with a tennis jock from the rich side of the tracks.
Omar & Ander Love Story 
[masterslider alias="ms-1-1-1-4″]
 Omar & Ander Love Story
From the many reasons to watch this show, the love story of Omar and Andre is one of the main ones. It is refreshing to watch a show, where being gay is not even an issue among peers and when the parents find out they are fully accepting of the couple and their love. Their response happens to be "We know you are gay, it's not a problem….. you must also focus on your tennis career and make history as the first gay man to win the French Open – there must be many sponsors that will sponsor you" – wait what? I feel like the teenagers from the 80s and 90s are going to sue our progressive, accepting society for all the bullshit they had to go through.  Wait till you hear the friends' response – they react by saying "Let them be themselves and let's not bother them." and "I am your friend, you could have told me" and "Do you think if anyone cares you are into guys? Stop avoiding us." – wait what? In fact, the wealthy parents go on to advocate for the couple and try to make the Muslim parents accept that love is love. I am sorry what is going on? Finally, a show where being gay is a non-issue, and love is a norm, and the couple are such a part of society that they have other problems such as their friends worrying about their drug habits and parents about their careers. Seriously, why are you still reading this? Watch it now. If you don't have Netflix, GET IT. And while you are at it – try not to fall in love with all the characters.
Just watch the show and thank Hollywood Insider when you have realized we are 100% right.
Producer: Francisco Ramos
Creators: Carlos Montero & Darío Madrona
Directors: Ramón Salazar & Dani de la Orden
Writers: Carlos Montero & Darío Madrona
Executive Producers: Iñaki Juaristi, Diego Betancor
Produced by: Zeta Cinema
Photography director: Ricardo De Gracia, Daniel Sosa
Filmed in: Madrid
More Inspiring Stories from Hollywood Insider
– When Brad Pitt, Leonardo DiCaprio and the rest of the cast of Once Upon A Time In… Hollywood brought glamour back to Cannes
– 10 facts you may not know about Ben Hardy, the Bohemian Rhapsody Star
– Pritan Ambroase on his idols Martin Scorsese, James Cameron and positive actions needed to avert the global warming crisis
– Timothée Chalamet feels lucky to utilize his platform to save people from drug abuse 
– How Hollywood continues to take a stance on climate change and speaks up to halt the crisis facing our ONE home known as earth
–  Has Crazy Rich Asians, Black Panther And Priyanka Chopra Eradicated White-Washing In Hollywood?: Improvements Happening, More Needs To Be Done
– Avengers: Endgame Is The Most Satisfying Finale To Marvel's Series – And There Are More "Big" Things Coming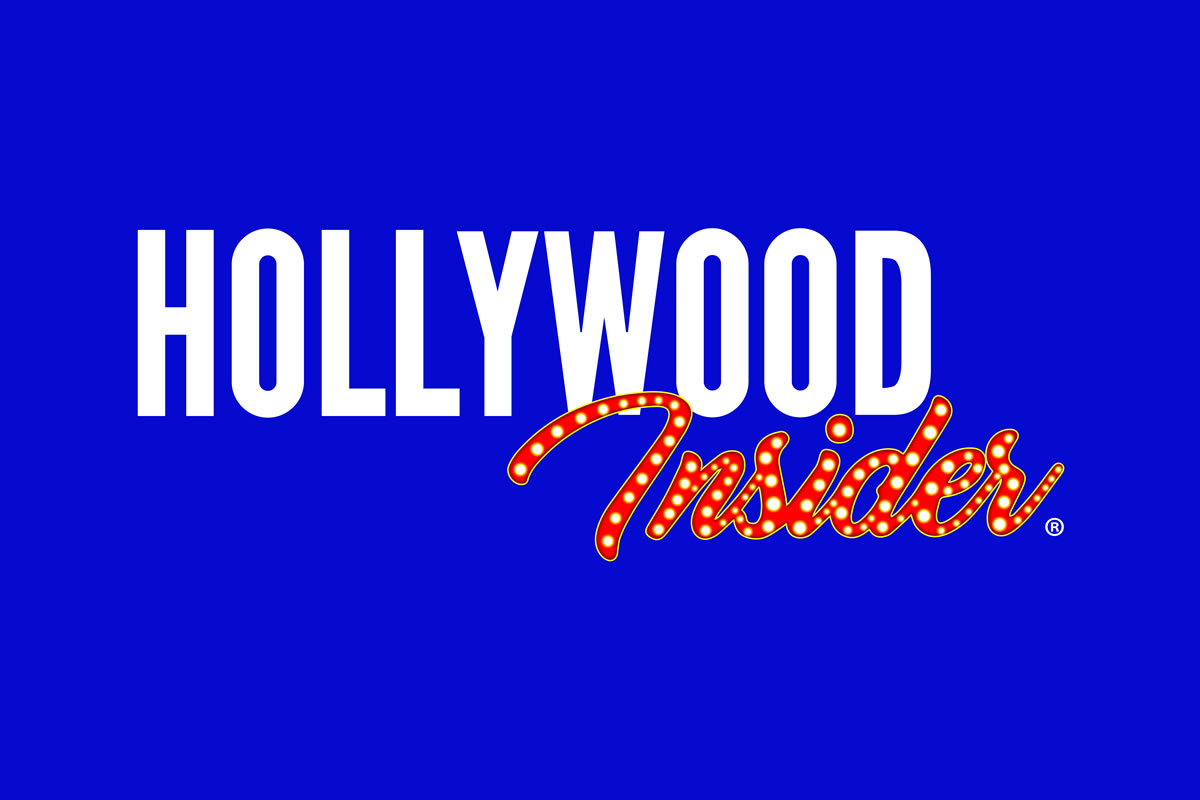 Hollywood Insider  is a media network thatfocuses on substance and meaningful entertainment/culture, so as to utilize media as a tool to unite and better our world, by combining entertainment, education and philanthropy, while being against gossip and scandal.