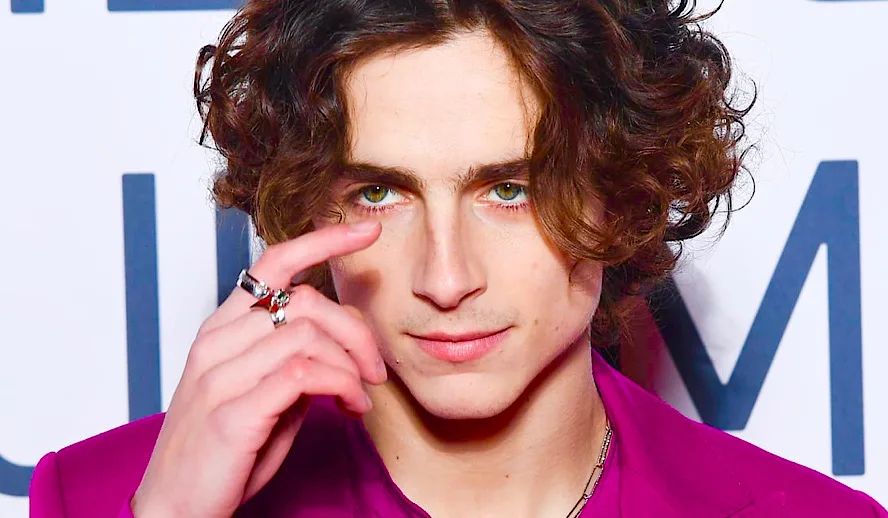 Video Version of Article – Fact-Checked Series: Timothee Chalamet
Photo: ​Timothée Chalamet/Tim P. Whitby/Hollywood Insider YouTube Channel
Timothée Chalamet is a name that is pretty hard to ignore in the film world these days. Starring most recently in Greta Gerwig's Little Women and set to make a splash in Wes Anderson's upcoming film The French Dispatch, there is no running away from the 24-year-old star! Known for his incredible on-screen demeanor and his iconic red carpet fashion, Chalamet is not going anywhere anytime soon. His success in the entertainment industry only grows with each passing day.
The confirmed news of Call Me By Your Name's sequel travels like wildfire​ after director Luca Guadagnino talks to La Repubblica stating, "Of course, it's a great pleasure to work with Timothée Chalamet, Armie Hammer, Michael Stuhlbarg (Elio's dad Samuel), Esther Garrel, and other actors – they will all be in the new film." The sequel to the super hit, Call Me By Your Name, has been confirmed with Timothée Chalamet as Elio and Armie Hammer as Oliver, meaning they will continue to call each other by the other's names.
Related article: Did you see the hidden messages in 'Call Me By Your Name'? Find out behind the scenes facts in the full commentary and In-depth analysis of the cinematic masterpiece
Here are 32 things to know about this young Hollywood actor: 
1. ​Timothée auditioned for the role of Spiderman
When Marvel was on the hunt for a new Spiderman, Timothée Chalamet took the opportunity to audition for the beloved spidey character. Chalamet said, "I read for the role twice and left sweating in a total panic." Luckily it all worked out and the role went to Tom Holland, and we got to see Chalamet star in Call Me By Your Name.
Exclusive: Lion King is now a talk show host? The Launch of NEWEST ANIMATED TALK SHOW – 'The Anytime Show' with host Mister H. I. | Much needed humor and perspective
2. ​Timothée has a sister who is also in the entertainment industry
Timothée's older sister Pauline is also a thespian, and when they were younger she was a dancer. "My sister was in ballet growing up. I spent almost the entirety of 7 through 12 at Lincoln Center, just running around, waiting for 'The Nutcracker' to end."
Related article: FACT-CHECKED Series: Armie Hammer and 32 Facts About Our Mega-Star
3. Went to the same high school as actor Ansel Elgort
Chalamet and Elgort both attended Fiorello H. LaGuardia High School of Music & Art and Performing Arts in New York City. This school is no stranger to famous names, with notable alumni including Robert De Niro, Jennifer Aniston, and Nicki Minaj. The pair of stars are still good friends, and have even been spotted at a couple of Knicks games together.
Related article: EXCLUSIVE: Ayushmann Khurrana Interview – India's Tom Hanks is Transforming Bollywood and Indian Society while Destroying Toxic Masculinity
4. Timothée Chalamet and Armie Hammer's only rehearsal for Call Me By Your Name consisted of them passionately making out
While promoting the film on Ellen Degeneres' show, Timothée Chalamet appeared with Armie Hammer, and they talked about how their only rehearsal consisted of the director Luca Guadagnino telling them to rehearse Scene 71 and they proceeded to passionately make out. Hammer remarks 'So we start making out, and we're making out, and making out and no one is saying stop.' Guadagnino had just left them making out while rolling around in the grass. And that served as the biggest icebreaker. And their performances were two of the best of their careers, while also tugging at audiences' hearts all over the world.
5. Timothee Chalamet is New York-born and raised
Chalamet was born and raised in New York City. Like a true city kid, he lived in Hell's Kitchen in a 33-floor highrise and rode the subway alone. Although he is now flying all over for different film projects, Chalamet still owes a lot of his character and success to the Big Apple.
Subscribe to Hollywood Insider's YouTube Channel, by clicking here.  
6. He spent summers in France while growing up
Chalamet is of both English and French descent, and he spent summers with his family traveling to France. His grandparents on his father's side reside in Le Chambon-sur-Lignon, a French village two hours away from Lyon, and Timothée says splitting his time between France and his home in NYC led to a bit of cross-cultural identity issues.
Related article: FACT-CHECKED Series: Tom Holland And 15 Things You Might Not Know About The Star Of Spider-Man
7. His favorite actor is Joaquin Phoenix
While being interviewed by Frank Ocean for V Man, Chalamet noted that The Joker actor, Joaquin Phoenix, is his favorite actor. "There's five or six artists I'm really trying to follow in the footsteps of creatively…but on the acting side, Joaquin is number one for me."
8. He is a major Frank Ocean fan
Speaking of Frank Ocean, Chalamet may just be one of his biggest fans. The young star was interviewed by Ocean for V Man back in 2018, and he told Ocean he's been a huge fan of his for years. He even sang a bit of Ocean's song 'Seigfried' to him…Ocean was not a fan. Chalamet and Ocean have been spotted at fashion shows and events together over the past few years.
Rendezvous At The Premiere of 'Little Women'
Video: Hollywood Insider YouTube Channel​
9. Timothée received advice from Matthew McConaughey
Chalamet got the role of MConaughey's son in Chistopher Nolan's 2014 film Interstellar. But he received much more than an IMDB credit from this role, he also got some great advice from McConaughey during an interview for Interview Magazine. It's not like being a professional athlete where your peak years are your late-20s. You've got an opportunity to get better and better and better. The work will start to mean more and more and more to you.
10. Chalamet was interviewed by One Direction's Harry Styles
Chalamet was interviewed by artist Harry Styles for i-D, and the two stars found they had a lot more in common than imagined. They discussed peaches, keeping journals, and being in Christopher Nolan films.
11.Timothée Chalamet brief stint as a rapper (kind of)
While enrolled at LaGuardia High School, the young movie star had to complete a statistics project. Being the creative type he is, Timothée decided to make a statistics video under his rapper alias "Lil Timmy Tim." The video is entertaining to say the least…sadly Chalamet didn't even earn an A for his creative efforts. 
Related article: Timothée Chalamet and Saoirse Ronan: The Young Powerhouse Duo That Is Dominating Hollywood Together (Video Insight)
12. We are pronouncing his name wrong – Timotay Chalamet
Timothée Chalamet was born and raised in NYC, but he does have French blood as well. His name is French, and technically it's not pronounced the way everyone says it. "The real pronunciation is Timo-tay," Chalamet said in his interview with Frank Ocean. "But I can't ask people to call me that; it just seems really pretentious." 
13. He speaks French fluently
Being half French it seems obvious that Chalamet might know some French. However, he is actually fluent in both English and French. He always enjoyed the French side of himself. "I was completely imbued with the culture, and I even dreamed in French."
Related article: FACT-CHECKED Series: Zendaya And 15 Things You Might Not Know About The Star Of 'Euphoria', Tom Holland's Leading Lady In "Spider-Man: Far From Home' And Next Starring With Timothée Chalamet In 'Dune'
14. Timothée attended Columbia University
Amidst his crazy acting career and hectic schedule, Chalamet was able to attend Columbia University in New York for a year. He dropped out after a year, due to his rising stardom and the amount of projects coming his way. "Columbia takes a wholehearted academic commitment that I think I have in me, but it was just not where my mind was at the time," he says of his time at the Ivy League University. "I'd just left working a month and a half in Canada with my favorite director… and had to go back into a structured environment. It was just hard."
15. Chalamet lost weight for Beautiful Boy
In 2018 Chalamet starred in Amazon Studios' Beautiful Boy. He played the role of a drug addict, and in preparation for the movie, ended up losing 18 pounds. His weight loss only added to his credibility in the role of real life former meth-addict Nic Sheff, but that didn't stop the people in his life from worrying. "My mom was worried." Chalamet told W Magazine. "First, I'm in a movie where I was having sex with a peach (Call Me By Your Name), and then it was like, 'I got another movie!' She said, 'Great!' And then I had to tell her what it was about." Chalamet was originally supposed to lose around 15 pounds, bubt after a while his body adjusted to his new diet and he continued to shed weight.
16. Timothée Chalamet is referenced in a Tyler The Creator song
Chalamet has been no stranger to admitting that a huge part of him is a major hip-hop/rap fan. He grew up on that music and continues to feel a connection to it today. He is mentioned in Tyler The Creator's song 'Okra', "Tell Tim Chalamet to come get at me." Chalamet was honored and retweeted this meme in response to the shout-out! 
Video: Full Commentary and Reactions on Little Women
Video: Hollywood Insider YouTube Channel
17. He got his break on Law & Order
Like many actors before him, and prior to all the red carpet appearances and hit movies, there was Law & Order! Chalamet starred in an episode in 2009.
18. Timothée Chalamet and his famous Oscar nomination
Chalamet is the first actor born in the 1990's to be nominated for the Best Actor Oscar in 80 years. He was nominated for his lead role in Call Me By Your Name, and sadly lost. However, to be nominated at the young age of 22 is something to be extremely proud of.
19. Chalamet's middle name is Hal
Timothée Hal Chalamet.
Related article: Stuck at Home? Here is a List of Movies/Classics for Your Enjoyment While Social Distancing
20. Timothée is a not-so-secret fan of Hugh Jackman
Chalamet has not kept tight-lipped on his admiration for many other artists out there. He has a deep rooted love for music, and of course sees many other actors as role models in the business. In a roundtable with many actors Chalamet admitted, "I've seen Hugh Jackman in a thousand Broadway shows." He has admired so many celebrities for years and admits "…it's hard not to feel differently around them!"
21. He has worked with Steve Carell who is also his idol
In  2018's Beautiful Boy, Carell stars as the father to Chalamet's character. Chalamet has admitted to being a fan of The Office for years, and says "I've been getting to work with Steve Carell and just feel like the luckiest kid in the world."
22. Timothée Chalamet is a Best Actor award winner
It's not shocking to learn that Timothée has been nominated for a slew of awards for his work in film. For his breakout role as Elio in Call Me By Your Name, Chalamet won the Spirit Award for Best Male Lead. He was up against notable names Daniel Kaluuya, Harris Dickinson, James Franco and Robert Pattinson.
Related article: FACT-CHECKED Series: Keanu Reeves – 12 Revelations About The Star Of 'Matrix' (Video Insight)
23. He brought humanity to his role in Lady Bird
Chalamet played the role of Kyle Scheible in Greta Gerwig's Lady Bird, and he wanted to bring more to that role than just being a 'typical antagonist'. Chalamet's character breaks the heart of a young Saoirse Ronan, but he wanted Kyle to feel like more than just the enemy. He wanted to bring him heart. "Hopefully people.. see that character as an antagonist who is genuinely suffering and living in a sad existence." 
24. Luca Guadagnino knew Chalamet was The One
After a meeting over lunch, Director of Call Me By Your Name, Luca Guadagnino, knew that Chalamet was going to be perfect for the role of Elio. "We met, and it was instant recognition." Guadagnino recalls that Chalamet had the perfect physicality and feverish angularity for the character." 
Timothée Chalamet and Saoirse Ronan: The Young Powerhouse Duo Conquering Hollywood Together
Video: Hollywood Insider YouTube Channel
​25. Hot Summer Nights stars Timothée Chalamet
As well as box-office hits Little Women and Lady Bird, Chalamet also stars in indie film Hot Summer Nights. He plays a teenage drug-dealer, and the movie played very well at the South by Southwest film festival.
26. Timothée's mom is familiar to showbiz 
Chalamet's mother Nicole Flender is no stranger to the world of entertainment. Now, she is a real estate broker, but before that she was a well-known Broadway dancer. Her brother Rodman Flender is an American writer, director and producer. As is Flender's wife, and Chalamet's aunt Amy Lippman. Chalamet's mom also attended LaGuardia High School just as he did.
27. Miss Stevens monologue was done in 20 takes by Chalamet
Chalamet plays Billy in 2016 film Miss Stevens. As a part of the movie, Chalamet must deliver a monologue from Death of a Salesman. Chalamet states the monologue took about 20 takes in all, and the final scene used in the movie was done in all one take.
28. Timothée craves spontaneity
While Chalamet is an incredibly artistic and skillful actor, he admits that he doesn't always know exactly how he wants to complete a scene. "I don't like to know exactly what I'm going to do in a scene, because the most interesting moments as an audience member are moments of truthful spontaneity." This, of course, only adds to Chalamet's great passion and creativity in his roles.
29. He is not a method actor
Timothée does not consider himself to be a method actor in the conventional sense. "The danger is you can end up focusing more on what's going on off-camera than on-camera. You don't want to be entertaining for the sake of being entertaining. The work should be the work. If it resonates, it's going to resonate…"
30. If Timothée Chalamet Wasn't Acting 
When asked what he would be doing if he wasn't acting Chalamet had a simple and comical response, "Nothing. Unemployment." For him, acting didn't come as a choice, in his mind it was what he had to do.
31. Chalamet has a Power Rangers Obsession
While he may be suave on the surface, Chalamet admits to being into all the nerdy things as a kid. Chalamet told W Magazine that,  "Around seven, eight, or nine years old, if you walked into a 9-year-old Timmy taking a bath, it would have been Power Rangers everywhere. Here and there." He has since lost that obsession. 
32. Timothée Chalamet was Middle School Mascot
Before he was a mega-movie star, Chalamet was the mascot for his middle school baseball team. He hadn't coveted a spot on the team as a player, but it's safe to say Chalamet was a great cheerleader for his friends. 
We, at Hollywood Insider, wish Timothée Chalamet a successful career, a happy personal life and a continually beautiful heart.
​By Rebecca Breitfeller 
More Interesting Stories From Hollywood Insider
– A Tribute To The Academy Awards: All Best Actor/Actress Speeches From The Beginning Of Oscars 1929-2019 | From Rami Malek, Leonardo DiCaprio To Marlon Brando & Beyond | From Olivia Colman, Meryl Streep To Bette Davis & Beyond
– Why Queen Elizabeth II Is One Of The Greatest Monarchs | Her Majesty Queen Elizabeth II of United Queendom of Great Britain & Northern Ireland
– Compilation: All James Bond 007 Opening Sequences From 1962 Sean Connery to Daniel Craig
– In the 32nd Year Of His Career, Keanu Reeves' Face Continues To Reign After Launching Movies Earning Over $4.3 Billion In Total – "John Wick", "Toy Story 4", "Matrix", And Many More
– Want GUARANTEED SUCCESS? Remove these ten words from your vocabulary| Transform your life INSTANTLY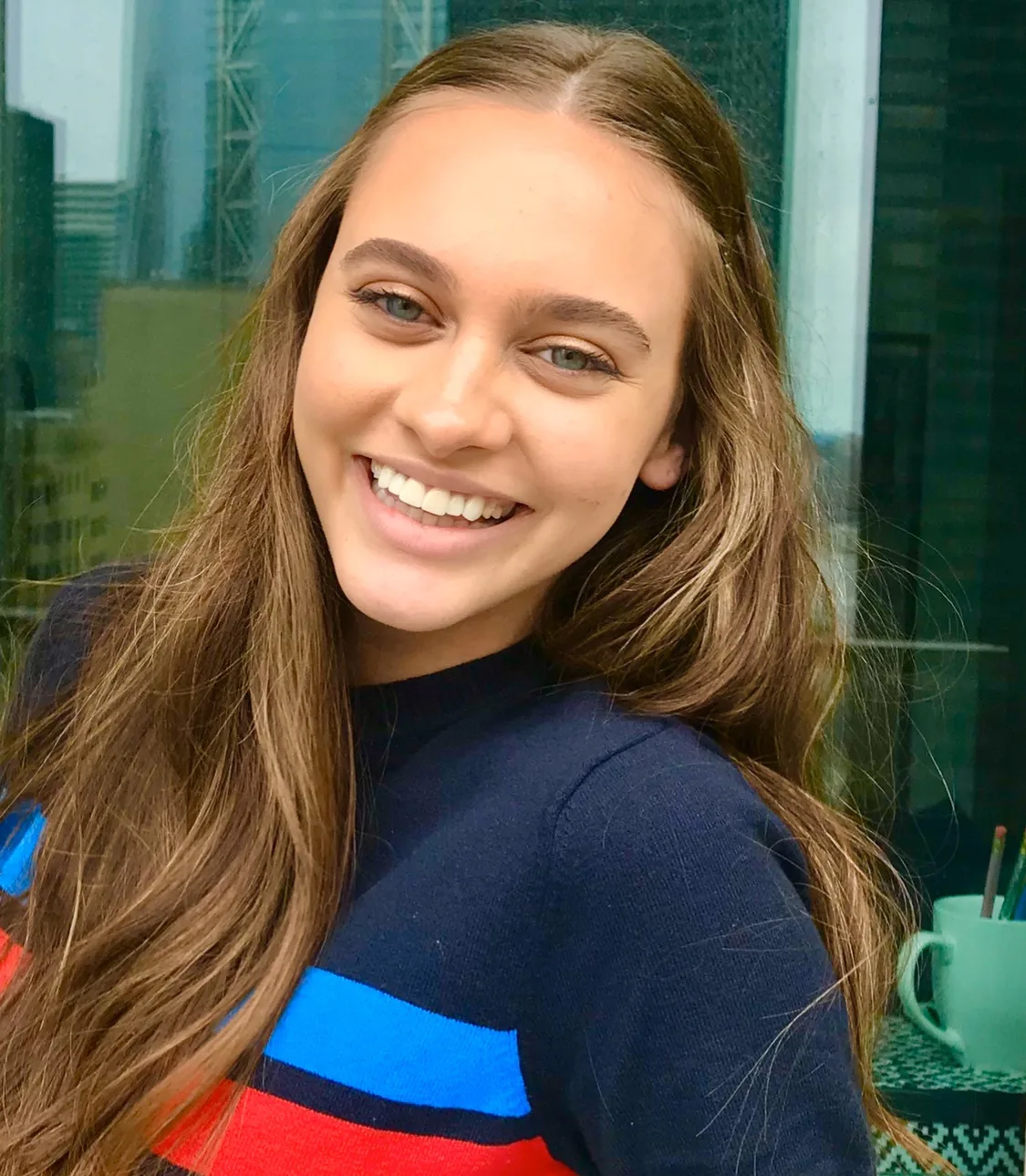 Rebecca is a writer with a passion for all things entertainment. With a heavy emphasis on pop culture, Rebecca

touches on how contemporary mediums are shaping the way in which we present ourselves to the world. She often focuses her writing on how deeply affected younger generations are by

 Hollywood. Determined to 

deliver the fan perspective, as she is a fan herself, Rebecca hopes to highlight the ways in which our forms of entertainment can unite us which is exactly why she writes for Hollywood Insider. Rebecca writes reviews and feature stories that take a deeper look into the stories that have shaped us all.