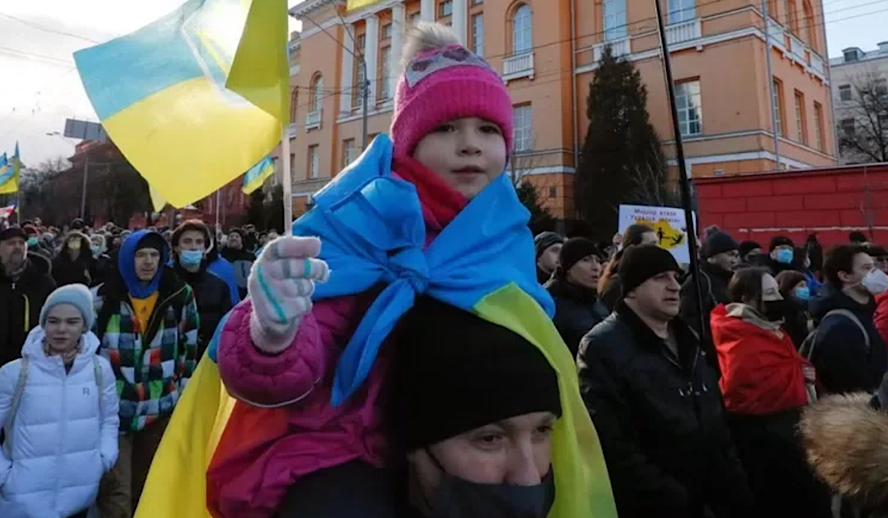 Photo: Ukraine 
The war that Vladimir Putin has waged upon Ukraine continues to horrifically carry on. Reports that Putin's missiles have begun to strike heavily civilian-populated areas and buildings, killing innocent bystanders as well as women and even children have recently surfaced. Putin, who has proved himself to be the depraved aggressor of this war, forcing military conscription upon young Russian civilians, primarily men, has acted without empathy, emotion, or any moral standing. While he has and continues to bring the violent, bloody, and evil nature of war to the doorstep of Russia's neighbor, Ukraine, there has been a force for goodness and a light piercing through the dark fog of needless murder and killing.
Related article: OSCAR-NOMINATED – EXCLUSIVE: 'Dune' Full Commentary, Reactions, Making Of – Timothee Chalamet, Zendaya, Oscar Isaac
Related article: OSCAR-NOMINATED – 'House of Gucci' Full Commentary & Behind the Scenes – Lady Gaga, Adam Driver, Jared Leto, Al Pacino
Related article: OSCAR-NOMINATED – 'Belfast' Full Commentary & BTS – Jamie Dornan, Caitriona Balfe, Judi Dench
Related article: OSCAR-NOMINATED – 'West Side Story' Full Commentary – Rita Moreno, Steven Spielberg, Rachel Zegler
Related article: OSCAR-NOMINATED – 'No Time to Die' Full Commentary, Behind the Scenes & Reactions, Daniel Craig, Rami Malek, Bond
All around the globe the courage and kindness of ordinary citizens have been a bright spot in this time of darkness for humanity. People from numerous parts of the Earth have begun and continue to donate their money, prayers, thoughts, efforts, and time in order to support the citizens and government of Ukraine in their time of need. While the level of help has varied in many ways, there has been one overarching ideal that has been reflected from Putin's decision to bring war to the people of both Russia and Ukraine. In this age, while there still exists those that desire nothing but power and will commit whatever actions necessary to attain it, there are many more on this planet that will stand up for what is right even in the face of great adversity and certain death. They will stand for what is right and for what is just, and they will no longer allow power-hungry tyrants to act without assured punishment for their heinous actions.        
What Ordinary Citizens Around the Globe Are Doing to Fund The Defense of Ukraine
Since Putin has waged war on Ukraine, people from all across the globe have committed themselves to aid the country of Ukraine and its citizens. One way that ordinary humans have offered their support to Ukraine is through an unlikely but effective means of financial donation. Through the company of Airbnb, people have begun to give charitable donations in the form of booking stays in rooms, apartments, houses, and homes all over Ukraine, primarily its capital Kyiv. The reason why people are choosing to donate through Airbnb is partially because of its quick transfer time and direct access to civilians. The money from the bookings arrives within twenty-four hours, and there is a certainty that the money people are donating is going straight into the pockets of the normal-everyday citizens of Ukraine. Along with these generous actions, the company of Airbnb has committed itself to the support of Ukraine through measures that can only be viewed as nothing short of commendable.
Related article: All Best Actor/Actress Speeches From The Beginning Of Oscars 1929-2019 | Hollywood Insider
Related article: EVOLUTION: Every Henry Cavill Role From 2001 to 2021, All Performances Exceptionally Poignant
Related article: EVOLUTION: Every Chris Evans Role From 1997 to 2020, All Performances Exceptionally Poignant
Related article: 'In the Heights' Full Commentary & Behind the Scenes +  Reactions – Lin Manuel Miranda, John M. Chu
"Airbnb has said it is offering temporary housing in neighboring countries to up to 100,000 Ukrainians who are fleeing their country because of the Russian invasion. It's also waiving guest and host fees in the country." By housing refugees as well as waiving its profits from bookings within Ukraine, Airbnb is ensuring that all aid goes directly to those in need. Reports from those receiving money through Airbnb in Ukraine have sent messages to their donors thanking them not just for their money, saying that while the financial assistance is essential, equally important, "are the words of support they hear from strangers a world away." So far since Wednesday and Thursday last week, 61,000 nights and stays have been booked in Ukraine, grossing nearly $2 million in total donations. 
Ukraine has recently announced that it will be releasing NFTs that it will sell to benefit and fund its defense against Russia (Putin). UkraineDAO, a "decentralized autonomous organization," just crowdfunded over $6.1 million in profit from selling a single NFT of the Ukrainian Flag. The auction for this NFT allowed people to contribute to the purchase of it by pooling their donations together to allow joint (fractionalized) ownership. "Contributors will receive ERC-20 tokens in the form of LOVE tokens depending on the donation amount." The proceeds will then be donated to the selected Ukrainian non-profit, Come Back Alive, and the entirety of the charitable amount received will be used towards the sole intention of providing medical assistance for those in need. So far this past week Ukraine has received over 67,000 donations in cryptocurrency amounting to almost forty-three million dollars. The increased use of new forms and methods to provide assistance to the nation of Ukraine is heartwarming. It proves that humans are capable of using technology and its innovations for far more than their own personal financial gain.
Related article: The Hollywood Insider's CEO Pritan Ambroase: "The Importance of Venice Film Festival as the Protector of Cinema"
Related article: The Masters of Cinema Archives: The Hollywood Insider Pays Tribute to 'La Vie En Rose', Exclusive Interview with Director Olivier Dahan
Related article: – Want GUARANTEED SUCCESS? Remove these ten words from your vocabulary| Transform your life INSTANTLY
Related article: #metoo Revolution: Powerful Questions That Need Answers
Related article: FACT-CHECKED Series: Timothee Chalamet and 32 Facts about The Young Superstar
How Ukraine Is Choosing to Treat Their Aggressors and The Sanctity of Human Life
In the heat of war, it is easy for humans to forget their moral obligation to protect and uphold the sanctity of human life. Thus, war goes against that very code in every sense of the meaning. War is the human-made epitome of death and destruction. With Putin choosing to create war and invade Ukraine it is clear who and what is the cause of this needless slaughter. The Ukrainian people have every right and even the obligation to protect themselves, and their people from the violence caused by a monster. When they fight they do not choose to do so, like Putin, because they desire more power and more territory. Quite simply they fight in the direct opposition of that evil. They fight for freedom, democracy, and liberty. That is something that resonates within all nations of persecuted and oppressed people. Though in the needless and wicked nature of war one is susceptible to losing one's way. It has been reported that the Ukrainian government has been depicting a live stream of the dead and captured Russian soldiers.
In such videos, these Russian soldiers, most of whom are deceased, are being recorded due to the Ukrainian government's strategy to spread dissent among the Russian people and to draw them into revolting against the tyrannical dictator Vladimir Putin. "Ukrainian officials have argued that the chilling images will alert Russians to a devastating war effort the Kremlin has sought to conceal. In videos they've shared of the phone calls they've allowed prisoners to make to their families, Ukrainians can be heard urging the soldiers to ask their parents to rally against Russian President Vladimir Putin to stop the bloodshed." While this strategy is understandable it violates the Geneva Conventions. This list of articles and points, created to ensure the protection of all involved in the bloody catastrophe of war, states, "governments must at all times protect prisoners of war from insults and public curiosity." Although these inexcusable digressions by the Ukrainian government may seem slight compared to the murder of innocent women and children by Putin, accredited Professor Rachel E. VanLandingham at Southwestern Law School, states that these actions "could chip away at Ukraine's ability to hold Russia accountable for violating international law." 
Related article: MUST WATCH – The Hollywood Insider's CEO Pritan Ambroase's Love Letter to Black Lives Matter – VIDEO
Subscribe to The Hollywood Insider's YouTube Channel, by clicking here.
While this flawed decision by the Ukrainian government to depict this horror is unwarranted, it does not reflect the intentions or actions of Ukraine as a whole. In fact, Ukraine considerably since the invasion of its country has held onto its moral high ground and courage in the face of grave and life-threatening consequences. In an unverified viral video, a Russian prisoner of war is depicted being given tea and is allowed to call his mother. In the video, the young Russian man begins crying when he hears his mother's voice. The Ukrainian people that are with him are pictured consoling him, as well as telling his mother that he is safe and what steps she can take to reach him and bring him back home. It has been reported in various other videos and messages captured from Russian soldiers' phones that they do not even know the real reason why they are in Ukraine fighting a war.
Most of them claim that they were sent to the border of Russia and Ukraine on the lie that they were merely there completing service training. Ukrainian "President Volodymyr Zelenskyy gave a speech Thursday and referred to captured Russian invaders as confused children who are perplexed about their mission." Ukraine has further taken the step of creating a site depicting POWs and stating that it will allow all families of those Russian captives to "come and collect their sons." Ukraine has proven that in the face of the ceaseless and pointless murder of their people that they still uphold the sanctity of human life, and they have no wish to kill the innocent and the defenseless.  It is a fact that this war is desired and propagated by only one person, Vladimir Putin.
Putin Asserts That Continued US Interventions and Sanctions Are Akin to Declarations of War
Vladimir Putin has said on Saturday that European and Western sanctions placed on Russia are "akin to a declaration of war." He went on to describe that if any nation or country attempts to violate or impose a no-fly zone over Ukraine, this will be treated as an act of war. Ukrainian President Zelenskyy has condemned NATO and the European Union for choosing not to enforce a no-fly zone over Ukraine, stating that it would be the only thing that could now stop the bloodshed. Putin seemed confident that Russia would overcome Ukraine as he said that "everything is going to plan," and that the soldiers of Russia are highly trained professionals.
Related article: Why Queen Elizabeth II Is One Of The Greatest Monarchs | Her Majesty Queen Elizabeth II of United Queendom of Great Britain & Northern Ireland (Video Insight)
Limited Time Offer – FREE Subscription to The Hollywood Insider
Click here to read more on The Hollywood Insider's vision, values and mission statement here – Media has the responsibility to better our world – The Hollywood Insider fully focuses on substance and meaningful entertainment, against gossip and scandal, by combining entertainment, education, and philanthropy.
This goes in direct opposition to growing claims that Russia is using newly conscripted recruits in the frontlines of the Ukraine invasion. While there are reports that Putin will declare martial law in Russia, allowing the government to take control of vast public sectors, he asserts that he has no plans for this currently. Putin went on to say that martial law will only be used if there is an "internal or external threat" to Russia, as well as proclaiming that if Ukraine continues to resist it will risk its right to "statehood." Vladimir Putin is intent on his war with Ukraine and does not show any signs of backing down. If anything he will continue to pursue this unjust war doing everything in his power to force Ukraine to submit to his will. Even with the sanctions imposed on Russia and their devastating effect on the Russian economy, bringing the value of the Rouble down to less than a cent in dollars, Putin seems steadfast in his grab for power. If he is allowed to annex Ukraine, it only begs the question: what is next for a man who will do anything for more power?  
By Thomas Jacobs
Click here to read The Hollywood Insider's CEO Pritan Ambroase's love letter to Cinema, TV and Media. An excerpt from the love letter: The Hollywood Insider's CEO/editor-in-chief Pritan Ambroase affirms, "We have the space and time for all your stories, no matter who/what/where you are. Media/Cinema/TV have a responsibility to better the world and The Hollywood Insider will continue to do so. Talent, diversity and authenticity matter in Cinema/TV, media and storytelling. In fact, I reckon that we should announce "talent-diversity-authenticity-storytelling-Cinema-Oscars-Academy-Awards" as synonyms of each other. We show respect to talent and stories regardless of their skin color, race, gender, sexuality, religion, nationality, etc., thus allowing authenticity into this system just by something as simple as accepting and showing respect to the human species' factual diversity. We become greater just by respecting and appreciating talent in all its shapes, sizes, and forms. Award winners, which includes nominees, must be chosen on the greatness of their talent ALONE.
I am sure I am speaking for a multitude of Cinema lovers all over the world when I speak of the following sentiments that this medium of art has blessed me with. Cinema taught me about our world, at times in English and at times through the beautiful one-inch bar of subtitles. I learned from the stories in the global movies that we are all alike across all borders. Remember that one of the best symbols of many great civilizations and their prosperity has been the art they have left behind. This art can be in the form of paintings, sculptures, architecture, writings, inventions, etc. For our modern society, Cinema happens to be one of them. Cinema is more than just a form of entertainment, it is an integral part of society. I love the world uniting, be it for Cinema, TV. media, art, fashion, sport, etc. Please keep this going full speed."
More Interesting Stories From The Hollywood Insider
– Want GUARANTEED SUCCESS? Remove these ten words from your vocabulary| Transform your life INSTANTLY
– A Tribute to Martin Scorsese: A Complete Analysis of the Life and Career of the Man Who Lives and Breathes Cinema 
– Do you know the hidden messages in 'Call Me By Your Name'? Find out behind the scenes facts in the full commentary and In-depth analysis of the cinematic masterpiece
– A Tribute To The Academy Awards: All Best Actor/Actress Speeches From The Beginning Of Oscars 1929-2019 | From Rami Malek, Leonardo DiCaprio To Denzel Washington, Halle Berry & Beyond | From Olivia Colman, Meryl Streep To Bette Davis & Beyond
– In the 32nd Year Of His Career, Keanu Reeves' Face Continues To Reign After Launching Movies Earning Over $4.3 Billion In Total – "John Wick", "Toy Story 4", "Matrix", And Many More
ukraine, ukraine, ukraine, ukraine, ukraine, ukraine, ukraine, ukraine, ukraine, ukraine, ukraine, ukraine, ukraine, ukraine, ukraine, ukraine, ukraine, ukraine, ukraine, ukraine, ukraine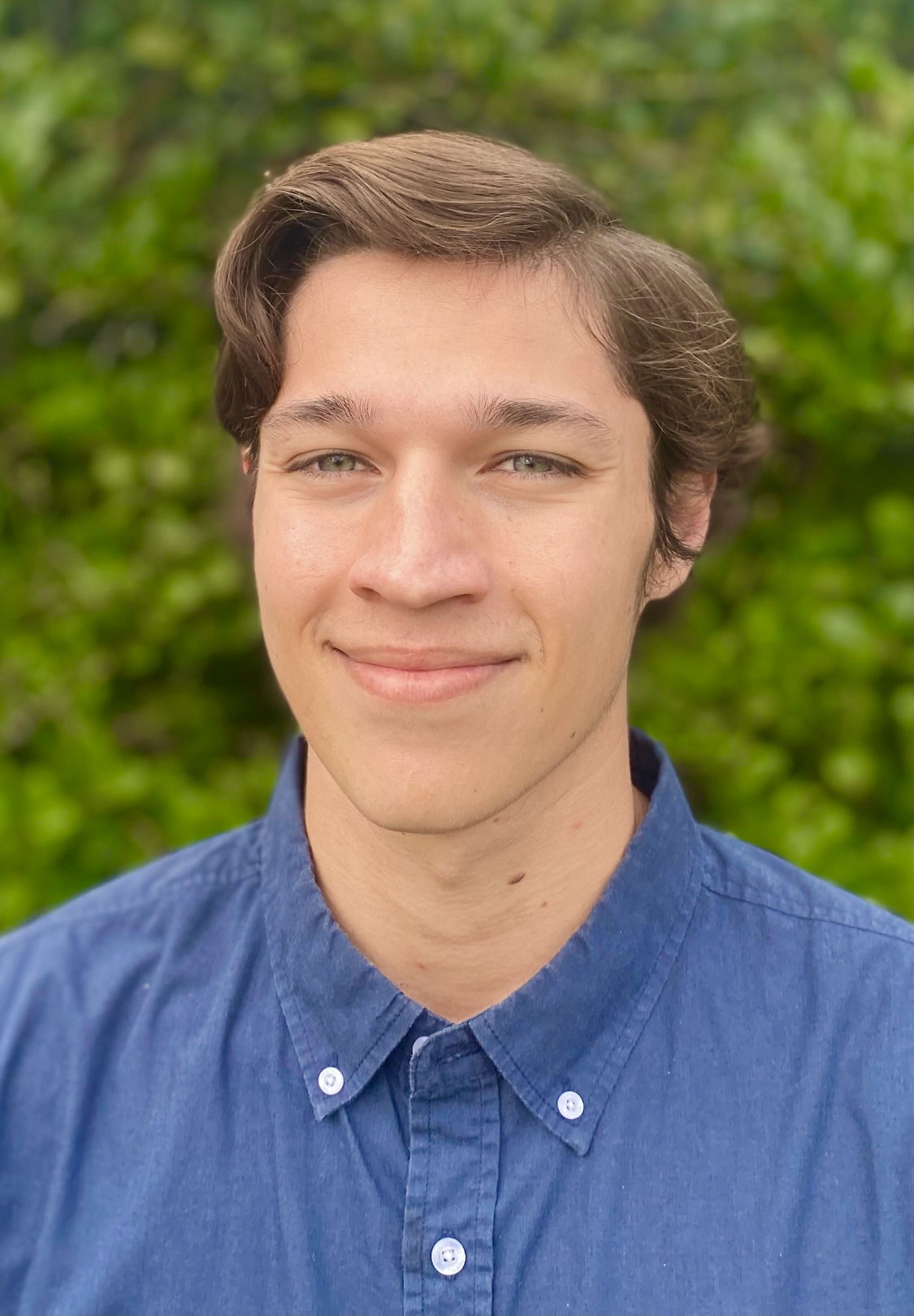 Thomas Jacobs is an avid writer, Cinema aficionado, and filmmaker. He graduated with Dean's Honors from the University of California, Santa Cruz with a major in Film and Digital Media. His passion is directly tied to the appreciation and creation of film and television, and this fact is reflected in his intent to be a writer for the acclaimed entertainment journal, The Hollywood Insider. His beliefs mirror the core goals and mission statement of The Hollywood Insider by sharing an admiration for quality entertainment as well as bolstering a sense of positivity and equality among all humans. Thomas believes that Cinema is an advantageous promoter of civil and social empowerment, and he shares a mutual societal view with  The Hollywood Insider, that people should not be judged by the color of their skin, but the content of their character.