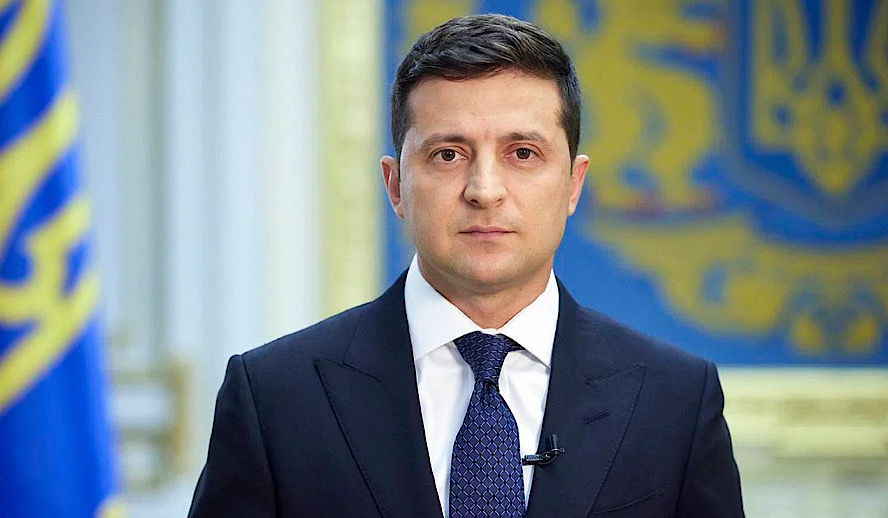 Photo: Ukraine and Zelenskyy
With the war in Ukraine having entered into its second month, tensions and casualties continue to dramatically rise between these nations as well as the entire world. Putin has shown clearly that he will stop at nothing to annex Ukraine no matter the cost of lives of not only Ukrainians but his own people as well. Even with the world continuing to protest and supply support to Ukraine, the war appears to be waning on the spirits and resistance of this struggling nation as it desperately seeks to resist the vice-like grip of the warlord, Putin.
With reports coming in that the estimated death toll is far higher than predicted, the worldly response to Putin and the country of Russia has been one of growing disdain and backlash. Without America or the European Union stepping in directly to physically aid Ukraine, and turning this war into the next World War, the West, Europe, and a number of other countries have relied on non-confrontational methods for diminishing the power and influence that Russia and Putin have on the world. One of these methods has been a culminating response to the violence and death that Putin has caused for both Russia and Ukraine. Unfairly, the world's reaction to mass loss of life has been an attempt to "cancel," Russian culture. While this response is understandable, overall, it relies upon a  shortsighted perspective concerning Russian people as a whole due to Putin's tyrannical oppression and rule over the nation.         
Related article: OSCAR-NOMINATED – EXCLUSIVE: 'Dune' Full Commentary, Reactions, Making Of – Timothee Chalamet, Zendaya, Oscar Isaac
Related article: OSCAR-NOMINATED – 'House of Gucci' Full Commentary & Behind the Scenes – Lady Gaga, Adam Driver, Jared Leto, Al Pacino
Related article: OSCAR-NOMINATED – 'Belfast' Full Commentary & BTS – Jamie Dornan, Caitriona Balfe, Judi Dench
Related article: OSCAR-NOMINATED – 'West Side Story' Full Commentary – Rita Moreno, Steven Spielberg, Rachel Zegler
Related article: OSCAR-NOMINATED – 'No Time to Die' Full Commentary, Behind the Scenes & Reactions, Daniel Craig, Rami Malek, Bond
Ukraine Currently in A State Of De-Russianification
Within Putin's falsely based claim that Ukraine and its people belong to the nation of Russia, he has asserted that Ukrainian culture is simply nothing more than Ukrainian nationalism. In order to undermine Ukraines' desire for democracy as an independent nation, Putin fallaciously argues that Ukraine never had a culture of its own to begin with. This insidious lie is a strategic part of the propagandization efforts of Putin and the Kremlin to misguide not only the Russian people but to create another reason for the war with Ukraine. Ukrainian analyst, Aleksey Kushch states, "Their exclusion from our cultural field is a deliberate depletion of the national cultural space, a violation of the European principle of multiculturalism." Ivar Dale, senior policy advisor for the Norwegian Helsinki Committee, declares, "Anyone who knows Ukraine also knows that Putin's arguments about Ukrainian nationalism are untrue and meant to cause division." This endeavor by Putin to omit the fact that Ukraine ever had a culture of its own has ironically transformed into Ukraine seeking to cut all ties with the nation of Russia.
Related article: The Hollywood Insider's CEO Pritan Ambroase: "The Importance of Venice Film Festival as the Protector of Cinema"
Related article: The Masters of Cinema Archives: The Hollywood Insider Pays Tribute to 'La Vie En Rose', Exclusive Interview with Director Olivier Dahan
Related article: – Want GUARANTEED SUCCESS? Remove these ten words from your vocabulary| Transform your life INSTANTLY
Ukraine is in a current phase of de-Russianification in response to the war brought upon them by Putin which continues to lead to the growing number of deaths of Ukrainian people. With the histories of both Russia and Ukraine intertwined, the line between what is Russian and what is part of Ukrainian culture is often blurred. Though with Putin's denial and acceptance of Ukraine as an independent democratic nation, Ukrainian society feels as if it has no choice but to "cancel" Russian culture. Ukrainian President, Volodymyr Zelenskyy, in a televised address to the nation stated that it was Putin that brought this negation of culture upon the country of Russia. He said, "You are doing it – in one generation's lifetime and forever. You are doing your best so that our people abandon the Russian language, because Russian will be associated with you, only with you, with these explosions and killings, with your crimes." 
Related article: All Best Actor/Actress Speeches From The Beginning Of Oscars 1929-2019 | Hollywood Insider
Related article: EVOLUTION: Every Henry Cavill Role From 2001 to 2021, All Performances Exceptionally Poignant
Related article: EVOLUTION: Every Chris Evans Role From 1997 to 2020, All Performances Exceptionally Poignant
Related article: 'In the Heights' Full Commentary & Behind the Scenes +  Reactions – Lin Manuel Miranda, John M. Chu
Putin Accuses The West Of "Canceling" Russian Culture
Ukraine is not the only nation that sought to "cancel" Russian culture over the war. Vladimir Putin has accused Western countries of utilizing its newfound "cancel culture" against Russia. In a bizarre speech Putin declared that critics of the war were "canceling" Russia for its involvement and compared his plight to that of children's book author J.K Rowling. Putin in a televised rant stated, "They're trying to cancel our country…They canceled Joanne Rowling, the children's author — her books are published all over the world — because she didn't satisfy the demands of gender rights." Rowling responded publicly on Twitter writing, "Critiques of Western cancel culture are possibly not best made by those currently slaughtering civilians for the crime of resistance, or who jail and poison their critics."
Putin went on in this same speech to claim that Russian authors and composers are being discriminated against, and stated, "They are trying to cancel a thousand-year-old country." Putin is under the impression that he can rally his people under the unification that the world is against them. He connects his murder of innocent and the genocide of Ukrainian people to fundamental societal issues within America. His cries and complaints are entirely hypocritical and sadly when Putin suffers by the world the entirety of the Russian people are made to as well. While "cancel culture" in the past has not been the most effective in dealing with the change of problems within America, it clearly has had a lasting effect on the country of Russia and quite possibly has served as another reason for Russians to oppose Putin's unjust war.      
Related article: Why Queen Elizabeth II Is One Of The Greatest Monarchs | Her Majesty Queen Elizabeth II of United Queendom of Great Britain & Northern Ireland (Video Insight)
Limited Time Offer – FREE Subscription to The Hollywood Insider
Click here to read more on The Hollywood Insider's vision, values and mission statement here – Media has the responsibility to better our world – The Hollywood Insider fully focuses on substance and meaningful entertainment, against gossip and scandal, by combining entertainment, education, and philanthropy.
Related article: #metoo Revolution: Powerful Questions That Need Answers
Related article: FACT-CHECKED Series: Timothee Chalamet and 32 Facts about The Young Superstar
Where Does The Ukraine Stand Currently in Its Resistance Against Putin?
With word coming in that the war in Ukraine is becoming one of attrition with "no end in sight," a US spy chief predicts that, "Putin will turn to more drastic means to achieve objectives in Ukraine." This essentially means that the longer the war drags on the greater the chance that Putin will turn to even more brutal and devastating methods to ensure his victory and the annexation of Ukraine. On Tuesday, US lawmakers are expected to vote on a $40 billion aid deal for Ukraine. Though it would seem even with a vast amount of financial support, Ukraine is in desperate need of an ally willing to donate physical assistance in its war against Putin. Putin has continued to bombard Ukraine with missiles killing innocent civilians and soldiers without concern for the safety of those who are not fighting in the war of resistance.
Related article: MUST WATCH – The Hollywood Insider's CEO Pritan Ambroase's Love Letter to Black Lives Matter – VIDEO
Subscribe to The Hollywood Insider's YouTube Channel, by clicking here.
According to Economy Minister Yulia Svyrydenko, "Ukraine has nearly run out of gasoline for civilian use." This in itself poses a new level of danger for Ukrainian civilians as they have all but been left immobile, stranded in a war torn country at the mercy of their invaders. Still with all odds stacked against them, Ukraine and its people continue to fight for their freedom. The world and NATO have been placed in an impossible situation. They must decide whether to help defeat Russia and libertize Ukraine from its tyrannical oppressor (Putin), or risk the death and destruction that could be brought upon the entire civilization and race of humans at the hand of this power hungry maniac. With Ukraine still continuing its fight of resistance against Putin, what is ever clear is that despite the growing possibility that Putin will be successful in his bloody war, there will always be those who oppose his ghastly reach and stand for the freedom that all people are entitled to.    
By Thomas Jacobs
Click here to read The Hollywood Insider's CEO Pritan Ambroase's love letter to Cinema, TV and Media. An excerpt from the love letter: The Hollywood Insider's CEO/editor-in-chief Pritan Ambroase affirms, "We have the space and time for all your stories, no matter who/what/where you are. Media/Cinema/TV have a responsibility to better the world and The Hollywood Insider will continue to do so. Talent, diversity and authenticity matter in Cinema/TV, media and storytelling. In fact, I reckon that we should announce "talent-diversity-authenticity-storytelling-Cinema-Oscars-Academy-Awards" as synonyms of each other. We show respect to talent and stories regardless of their skin color, race, gender, sexuality, religion, nationality, etc., thus allowing authenticity into this system just by something as simple as accepting and showing respect to the human species' factual diversity. We become greater just by respecting and appreciating talent in all its shapes, sizes, and forms. Award winners, which includes nominees, must be chosen on the greatness of their talent ALONE.
I am sure I am speaking for a multitude of Cinema lovers all over the world when I speak of the following sentiments that this medium of art has blessed me with. Cinema taught me about our world, at times in English and at times through the beautiful one-inch bar of subtitles. I learned from the stories in the global movies that we are all alike across all borders. Remember that one of the best symbols of many great civilizations and their prosperity has been the art they have left behind. This art can be in the form of paintings, sculptures, architecture, writings, inventions, etc. For our modern society, Cinema happens to be one of them. Cinema is more than just a form of entertainment, it is an integral part of society. I love the world uniting, be it for Cinema, TV. media, art, fashion, sport, etc. Please keep this going full speed."
More Interesting Stories From The Hollywood Insider
– Want GUARANTEED SUCCESS? Remove these ten words from your vocabulary| Transform your life INSTANTLY
– A Tribute to Martin Scorsese: A Complete Analysis of the Life and Career of the Man Who Lives and Breathes Cinema 
– Do you know the hidden messages in 'Call Me By Your Name'? Find out behind the scenes facts in the full commentary and In-depth analysis of the cinematic masterpiece
– A Tribute To The Academy Awards: All Best Actor/Actress Speeches From The Beginning Of Oscars 1929-2019 | From Rami Malek, Leonardo DiCaprio To Denzel Washington, Halle Berry & Beyond | From Olivia Colman, Meryl Streep To Bette Davis & Beyond
– In the 32nd Year Of His Career, Keanu Reeves' Face Continues To Reign After Launching Movies Earning Over $4.3 Billion In Total – "John Wick", "Toy Story 4", "Matrix", And Many More
ukraine, ukraine, ukraine, ukraine, ukraine, ukraine, ukraine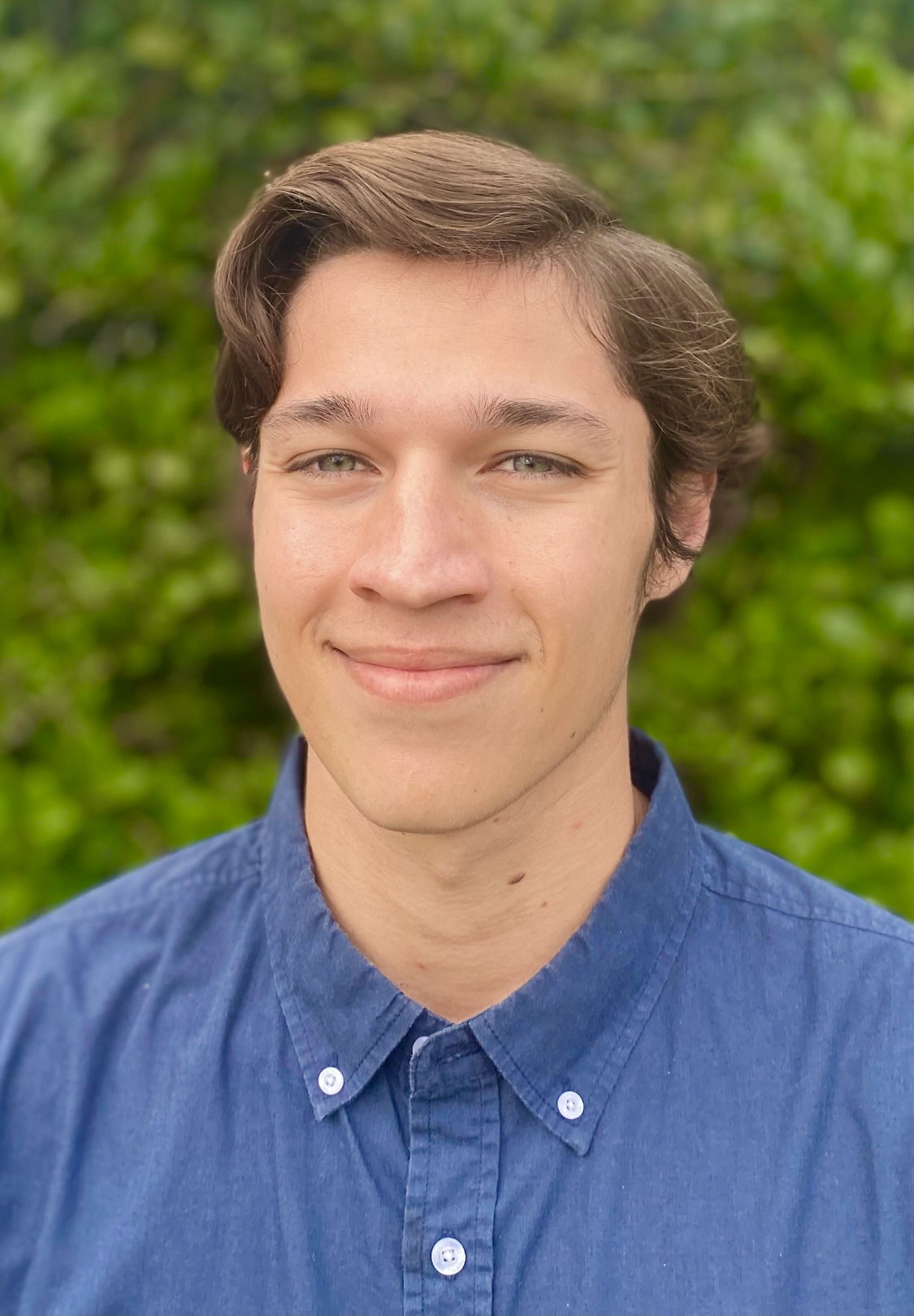 Thomas Jacobs is an avid writer, Cinema aficionado, and filmmaker. He graduated with Dean's Honors from the University of California, Santa Cruz with a major in Film and Digital Media. His passion is directly tied to the appreciation and creation of film and television, and this fact is reflected in his intent to be a writer for the acclaimed entertainment journal, The Hollywood Insider. His beliefs mirror the core goals and mission statement of The Hollywood Insider by sharing an admiration for quality entertainment as well as bolstering a sense of positivity and equality among all humans. Thomas believes that Cinema is an advantageous promoter of civil and social empowerment, and he shares a mutual societal view with  The Hollywood Insider, that people should not be judged by the color of their skin, but the content of their character.