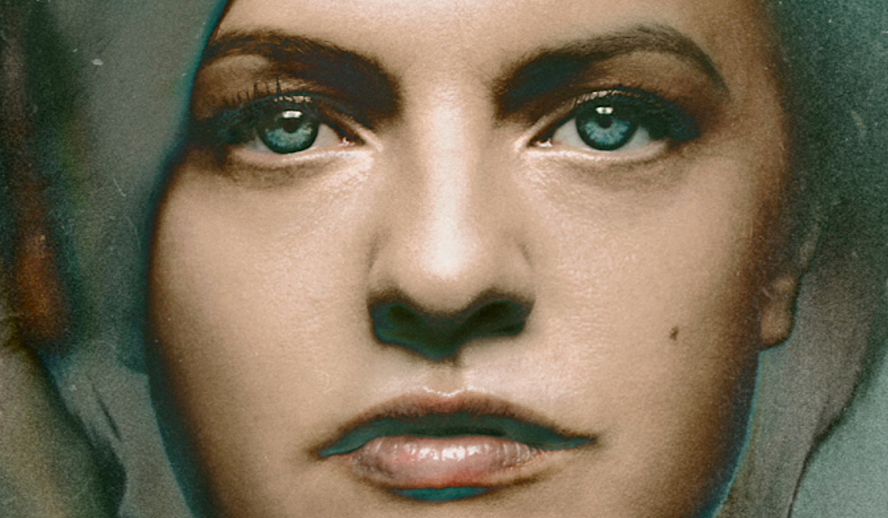 Photo: 'Shining Girls'
'Shining Girls' – directed by Michelle MacLaren, starring Elizabeth Moss, Jamie Bell, Wagner Moura, and Chris Chalk is a crime thriller about a young woman who aspires to be a journalist but is also a survivor of an assault that left her in a mental state where she is constantly shifting realities. Elizabeth Moss comes back to another great series with the potential to deliver the role of a woman that could be experiencing psychiatric trauma from her attack. Moss was seen previously in the Hulu series 'Handmaid's Tale' and the 2020 film remake of 'The Invisible Man' directed by Leigh Wannel. This new series is currently streaming on Apple TV+ and has 5 episodes, with new ones appearing weekly. The sinister ambiance and plot will have you tuning in to watch the story unfold.
Related video: Full Commentary – Cast & Crew Spills Secrets on Making of 'Elvis' | In-Depth Scoop | Austin Butler
Related video: Full Rendezvous At the Premiere of 'Elvis' with Reactions from Stars | Austin Butler, Baz Luhrmann
Related video: Come Behind The Scenes of 'Elvis' | Austin Butler, Tom Hanks and Baz Luhrmann
Related video: Full Commentary from Cast & Crew on 'Lightyear' | Making of & Reactions
Related video: Rendezvous at the World Premiere of 'Lightyear' | Chris Evans, Keke Palmer, Taika Waititi
Related Video: OSCAR-NOMINATED – EXCLUSIVE: 'Dune' Full Commentary, Reactions, Making Of – Timothee Chalamet, Zendaya, Oscar Isaac
Related Video: OSCAR-NOMINATED – 'House of Gucci' Full Commentary & Behind the Scenes – Lady Gaga, Adam Driver, Jared Leto, Al Pacino
The show takes place around the late 80s or early 90s. In the foreground, there is an ongoing investigation of the murder of innocent women. Similar tragic events are seen in American history, where men lure women to harm them. An example would be Ted Bundy, whose stories were adapted into the film 'Extremely Wicked, Shockingly Evil, and Vile,' directed by Joe Berlinger and starring Zac Efron playing the role of Ted Bundy. What makes 'Shining Girls' interesting is its use of cinematography to deliver the belief that the main character is changing the realities that she is living and experiencing. While stories that have multiple settings, especially in alternate time warps, can be hard to understand or follow, 'Shining Girls' accomplishes cohesiveness. 
In an Alternate Reality You Chose Not to Read This Article, But Since You're Here, let's Explore Why a Trend Like This Has High Maintenance Standard in Storytelling
The theory of multi-universe and alternate reality is a relatively new topic yet to be proved. The first person to theorize about alternate realities was physicist Hugh Everett the 3rd. Everett explained that the reality we live in now is just a branch among multiple realities that have endless possibilities that communicate, and the only thing we share in common with those realities is time. Alternate realities are a fun phenomenon to explore, especially in a film where you have the power to see those realities on screen; this has been the trend with film and tv lately. This show is not the only new piece of media that explores endless possibilities, Dr. Strange in The Multiverse Madness was just released in theaters on May 5th, 2022. Benedict Cumberbatch returns as Dr. Stephen Strange in Marvel's 2nd film, where he travels from one universe to the next. Although it's fun to have the power to universe jump, what are the downsides of those universes? Where would you be?
Related Video: Full Commentary on 'Top Gun: Maverick': Tom Cruise, Val Kilmer, Jennifer Connelly, Miles Teller
Related video: 'Top Gun: Maverick' Full Premiere Reactions: Tom Cruise, Val Kilmer, Jennifer Connelly, Miles Teller
Related video: EVOLUTION: Every Tom Cruise Role From 1981 to 2021, All Performances Exceptionally Poignant
Related article: EVOLUTION: Every Henry Cavill Role From 2001 to 2021, All Performances Exceptionally Poignant
Related article: EVOLUTION: Every Chris Evans Role From 1997 to 2020, All Performances Exceptionally Poignant
Related article: #metoo Revolution: Powerful Questions That Need Answers
Related article: FACT-CHECKED Series: Timothee Chalamet and 32 Facts about The Young Superstar
An answer to those questions lies within A24's new film 'Everything Everywhere All at Once'. The film follows a woman who also has the power to shift realities but uses the power for her gain as she is being hunted and must gain the trust of those other versions of the character to fight off her attacker. I love this concept because different versions of the character have different attributes that the real original version did not receive. Picture yourself doing the opposite of what you are doing now, for instance, reading this article. The thought of incorporating a brawl with alternate reality identities is an interesting topic, but it can get darker and more realistic from the side of having the super ability to change said realities. 'Shining Girls' takes that concept and adds a dark spin.
'Shining Girls' – A New and Fresh Idea That Brings Awareness to a Dark Topic 
The show is based on a woman who survived an attack from a stranger trying to kill her. Since the attack, she has the ability to change realities and perspectives that result in sudden scene changes with different characters within each shot. Kirby even changes her relationship with certain people close to her; she has a loving relationship with a man who seems like a total stranger but doesn't realize she has developed an isolated feeling. This show's overall theme and tone seem to have an implicit meaning to show subjective thinking and reactions to have the audience experience what people who have survived attacks may be feeling and how those events could cause PTSD. 
Related article: A Tribute to Johnny Depp: The Actor and Musician Who Defined Range
Related video: EVOLUTION: Every Johnny Depp Role From 1984 to 2020, All Performances Exceptionally Poignant
Related article: A Tribute to the Hero & President Volodymyr Zelenskyy: Comedian/Actor, Ukraine's President and Heroic Leader
Related article: MUST WATCH – The Hollywood Insider's CEO Pritan Ambroase's Love Letter to Black Lives Matter – VIDEO
Subscribe to The Hollywood Insider's YouTube Channel, by clicking here.
Related article: All Best Actor/Actress Speeches From The Beginning Of Oscars 1929-2019 | Hollywood Insider
'Shining Girls' takes the thriller to a new level with its spine-chilling tones and quick cinematography structures the horror genre and gives an insight into what a Final Girl like character goes through after horrific events. Elizabeth Moss brings her incredible acting skills to a new story, and she will continue to be a part of the series until the completion of the first season. There is no information yet if the show will come back for a season 2 as it could still be in development or early stages of writing. 'Shining Girls' has new episodes every Friday on Apple TV+; so far, the series follows a serialized storyline. By watching the episodes in order, audiences can catch the important details relevant to Kirby as a character and see the trauma she experienced in the hopes audiences can connect with her character.
By Noah Spencer
Click here to read The Hollywood Insider's CEO Pritan Ambroase's love letter to Cinema, TV and Media. An excerpt from the love letter: The Hollywood Insider's CEO/editor-in-chief Pritan Ambroase affirms, "We have the space and time for all your stories, no matter who/what/where you are. Media/Cinema/TV have a responsibility to better the world and The Hollywood Insider will continue to do so. Talent, diversity and authenticity matter in Cinema/TV, media and storytelling. In fact, I reckon that we should announce "talent-diversity-authenticity-storytelling-Cinema-Oscars-Academy-Awards" as synonyms of each other. We show respect to talent and stories regardless of their skin color, race, gender, sexuality, religion, nationality, etc., thus allowing authenticity into this system just by something as simple as accepting and showing respect to the human species' factual diversity. We become greater just by respecting and appreciating talent in all its shapes, sizes, and forms. Award winners, which includes nominees, must be chosen on the greatness of their talent ALONE.
I am sure I am speaking for a multitude of Cinema lovers all over the world when I speak of the following sentiments that this medium of art has blessed me with. Cinema taught me about our world, at times in English and at times through the beautiful one-inch bar of subtitles. I learned from the stories in the global movies that we are all alike across all borders. Remember that one of the best symbols of many great civilizations and their prosperity has been the art they have left behind. This art can be in the form of paintings, sculptures, architecture, writings, inventions, etc. For our modern society, Cinema happens to be one of them. Cinema is more than just a form of entertainment, it is an integral part of society. I love the world uniting, be it for Cinema, TV. media, art, fashion, sport, etc. Please keep this going full speed."
More Interesting Stories From The Hollywood Insider
– Want GUARANTEED SUCCESS? Remove these ten words from your vocabulary| Transform your life INSTANTLY
– A Tribute to Martin Scorsese: A Complete Analysis of the Life and Career of the Man Who Lives and Breathes Cinema 
– Do you know the hidden messages in 'Call Me By Your Name'? Find out behind the scenes facts in the full commentary and In-depth analysis of the cinematic masterpiece
– A Tribute To The Academy Awards: All Best Actor/Actress Speeches From The Beginning Of Oscars 1929-2019 | From Rami Malek, Leonardo DiCaprio To Denzel Washington, Halle Berry & Beyond | From Olivia Colman, Meryl Streep To Bette Davis & Beyond
– In the 32nd Year Of His Career, Keanu Reeves' Face Continues To Reign After Launching Movies Earning Over $4.3 Billion In Total – "John Wick", "Toy Story 4", "Matrix", And Many More
shining girls, shining girls, shining girls, shining girls, shining girls, shining girls, shining girls, shining girls, shining girls, shining girls, shining girls, shining girls, shining girls, shining girls, shining girls, shining girls, shining girls, shining girls, shining girls, shining girls, shining girls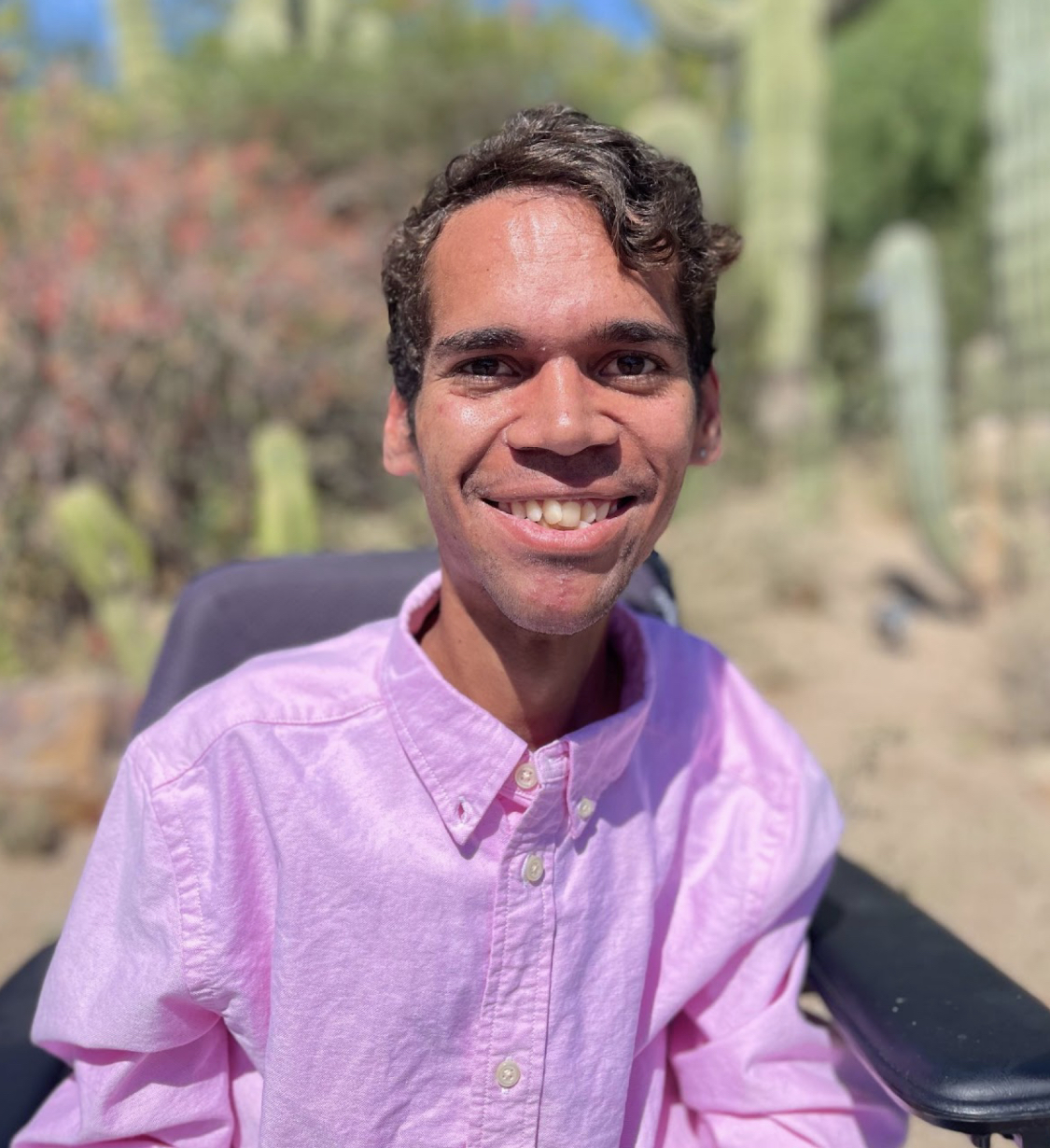 Growing up as one of Jerry's kids, Noah Spencer found his passion for the Film and Television industry through the Muscular Dystrophy Association working as the Southern Arizona Ambassador where he resides. He has been a part of numerous local productions that have been broadcasted nationwide, aside from writing for The Hollywood Insider, Noah is a film and television major at the University of Arizona. With Noah's writing skills, he hopes to bring truth and awareness about how people with disabilities are presented within the industry and hopes to open the door to new opportunities that will change the industry and bring content for audiences and readers to genuinely enjoy and hopefully learn something they will remember for a lifetime after the read. His positive personality and ambition align with The Hollywood Insider's brand identity while staying away from gossip and slander against others.