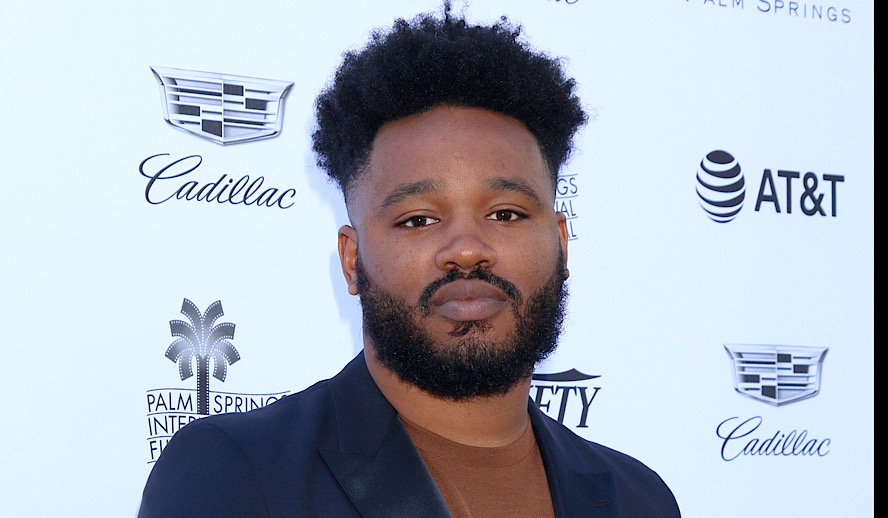 Video Version of this Article
Photo: Ryan Coogler
Ryan Coogler – Just a Kid with a Dream
One should never forget where one comes from, because like it or not it plays a formative role in who we become. Ryan Coogler, the multi-hyphenate rockstar Director, certainly embodies the previous sentiment in everything he does. Born and raised in Oakland, California, Coogler has masterfully taken his life experiences and worldview from growing up in the Bay Area and infused its many lessons into every film he makes. A truly authentic and genuine filmmaker, I wanted to highlight the work of his career to date, and why I cannot wait to see what comes next for him and his singular voice. 
You Want to be a What Now? 
With a highly prolific and impressive resume as a football player in high school and college, I would imagine this phrase coming out of many a teacher, teammate, and coach of Coogler's when he told them he wanted to be a filmmaker. After being accepted to and then graduating from USC's MFA program for filmmaking where he made 4 highly regarded student films, Coogler took on his most ambitious task in his young career. Coogler's first real foray into feature filmmaking came with 2013's 'Fruitvale Station', which was a pseudo-biographical retelling of the last day of Oscar Grant's life. 
Related article: OSCAR-NOMINATED – EXCLUSIVE: 'Dune' Full Commentary, Reactions, Making Of – Timothee Chalamet, Zendaya, Oscar Isaac
Related article: OSCAR-NOMINATED – 'House of Gucci' Full Commentary & Behind the Scenes – Lady Gaga, Adam Driver, Jared Leto, Al Pacino
Related article: OSCAR-NOMINATED – 'Belfast' Full Commentary & BTS – Jamie Dornan, Caitriona Balfe, Judi Dench
Related article: OSCAR-NOMINATED – 'West Side Story' Full Commentary – Rita Moreno, Steven Spielberg, Rachel Zegler
Related article: OSCAR-NOMINATED – 'No Time to Die' Full Commentary, Behind the Scenes & Reactions, Daniel Craig, Rami Malek, Bond
Grant was an Oakland native, like Coogler, who was tragically shot and killed while being wrongfully detained by BART police station officers on New Year's Eve in 2009. Coogler and his frequent acting collaborator Michael B. Jordan, who plays Grant in the film, created an incredibly moving and vivid portrayal of the last 24 hours of Grant's life. A very ambitious and difficult first feature film, it won the Grand Jury Prize at Sundance 2013 and Best Film at the Cannes Film Festival that same year. Upon the strength of the film itself and the awards collected for it, Coogler announced himself loudly and proudly on the scene. In fact, it is this film that sticks out to me as an example of Coogler's authenticity as he is someone so willing to put himself out on a limb and tell a story so horrific and moving to wake people up to the injustices in this country.
I was younger and not as plugged in in 2009 to the actual events the film portrays, but Fruitvale Station and Coogler's direction woke me the hell up to start paying deeper attention to the real issues of racial inequality and injustice that still exist in this country. I've always appreciated and respected his desire to tell the story of Oscar Grant to demonstrate that Oscar Grant was another Black person trying to make it through the day, who loved his family and was working to turn his life around and then for no reason other than he was in the wrong place at the wrong time, his life was ripped away from him. He lost his life, his daughter lost her father, his mother lost her son, and all because someone trained to uphold law and order didn't "know" the difference between their taser and their handgun. 
Related article: All Best Actor/Actress Speeches From The Beginning Of Oscars 1929-2019 | Hollywood Insider
Related article: EVOLUTION: Every Henry Cavill Role From 2001 to 2021, All Performances Exceptionally Poignant
Related article: EVOLUTION: Every Chris Evans Role From 1997 to 2020, All Performances Exceptionally Poignant
Related article: 'In the Heights' Full Commentary & Behind the Scenes +  Reactions – Lin Manuel Miranda, John M. Chu
Coogler's willingness to take this fight on is something to be cherished and appreciated for all time. Something so close that happened in his own city, and yet he is not afraid to get raw and call out the injustice and reflect on the fact that it could have been any Black man that night, but Coogler wanted to let us know who Oscar was through his film. That he wasn't just "another" Black man, he was a singularly special human whose life had meaning and value and depth, and that no one should ever have to suffer the same fate again. Unfortunately, as we all know, in this country these crimes and straight-up murders have continued to persist. Thankfully we have amazing talents like Ryan Coogler to wake us up to fight back. 
From Oakland to Philly
After 'Fruitvale Station', mainstream Hollywood came a calling to the door of Mr. Coogler. Off the back of the success of 'Fruitvale', Coogler was offered to direct a spin-off in the 'Rocky' universe about Rocky's former foe turned friend and trainer, Apollo Creed's son. Teaming up again with Michael B. Jordan, who plays the main character, Adonis Creed, Coogler again went into the lab with writer Aaron Covington to try to create an original, gritty take on the classic 'Rocky' boxing drama. What they ended up creating was a masterpiece in sports filmmaking and a new era of 'Rocky', one in which the Black man is the hero and champion of the film, not the villain. 
Related article: #metoo Revolution: Powerful Questions That Need Answers
Related article: FACT-CHECKED Series: Timothee Chalamet and 32 Facts about The Young Superstar
With 'Creed', Coogler demonstrated he can bring his vision and desire to tell stories about marginalized people to the masses. He can bring you in and create an awesome popcorn movie and without you realizing it, root for a leading Black man and mostly Black cast and not even think about it. His desire to stay true to representation and give a voice to Black actors is very impressive and shines on full display through 'Creed.' It's tough to summarize briefly what it is that Coogler does so well, but he seems focused on creating movies with substance that desire to say something about world's that he knows how to navigate.
In 'Creed', Adonis travels to a run-down Philadelphia neighborhood that has certainly seen better days to find Rocky, played by Sylvester Stallone, and asks him to train him. In these tiny scenes of Adonis arriving and navigating his way through the downtown Philly area, Coogler shows a world to his audience that many cannot fathom relating to. He inadvertently opens the eyes of the viewer into seeing life through his lens and what lies on the other side of what they may interpret to be the "wrong side of the tracks." Above all he shows that life and these places have a heartbeat and don't just exist in an unattainable made-up world, but are right around the corner. 
If 'Fruitvale Station' is Coogler's coming out party, 'Creed' is his signal that there is far more to come and he has the ability to manage a big studio budget and continue his mission to make life-changing films at a larger scale for mass audiences. 
Related article: MUST WATCH – The Hollywood Insider's CEO Pritan Ambroase's Love Letter to Black Lives Matter – VIDEO
Subscribe to The Hollywood Insider's YouTube Channel, by clicking here.
Wakanda Forever
After having already conquered the world of Philadelphia and Oakland, the next logical course for Coogler's career had to be… Wakanda?! I am admittedly not a huge comic book person, but I can say without question that 2018's 'Black Panther' was the first time I had heard of the fictional African country from where its titular character hails. 
All of Coogler's previous projects had been ambitious to date for different reasons, but 'Black Panther' was another beast entirely. A Marvel movie? From the guy who made 'Fruitvale Station?'? Those questions were soon quelled as Coogler turned in what I consider to be the crown jewel of the Marvel Cinematic Universe. Sure, some of the others have more action sequences or more love stories or whatever it is that may draw you into these movies, but Coogler made a different kind of Marvel movie. One with tremendously substantive depth and incredibly complex characters trying to tackle much heavier issues than the good old-fashioned alien invasion. Coogler made one of the more moving and intense movies about Black people and their marginalized experience in America, and packaged it all into a beautifully shot, well-acted mega-blockbuster film. 
Once again reuniting with Michael B. Jordan (though he plays the villain this time) and collaborating for the first time with the late and incredibly talented Chadwick Boseman and Lupita Nyong'o 'Black Panther' to me is Coogler's true crowning achievement. He takes a concept that is a great action film on its surface, but brings his own unique and solely Ryan Coogler take on it as only he could that makes it such a powerful piece of art. Coogler expresses through Jordan's villain character of Killmonger the pain and isolation it is to be Black in America. Coogler sets this character's life and upbringing in Oakland, growing up in a tough environment and demonstrating how the pain he feels as a Black man in America sets up his pure rage against the world.
Related article: Why Queen Elizabeth II Is One Of The Greatest Monarchs | Her Majesty Queen Elizabeth II of United Queendom of Great Britain & Northern Ireland (Video Insight)
Limited Time Offer – FREE Subscription to The Hollywood Insider
Click here to read more on The Hollywood Insider's vision, values and mission statement here – Media has the responsibility to better our world – The Hollywood Insider fully focuses on substance and meaningful entertainment, against gossip and scandal, by combining entertainment, education, and philanthropy.
On the other hand, Chadwick Boseman turns in a tremendous performance as T'Challa, the Black Panther, and King of Wakanda. Wakanda is a small but secretly very wealthy and technologically advanced country, kept hidden from the rest of the world. The film pits T'Challa against Killmonger, who desires to take Wakanda's advanced weaponry and colonize the rest of the world. On its surface, you have the classic good vs. evil trope of every superhero movie, but what is really at play is a deeper feeling of loss and despair at what was taken from the African people when they were brought as slaves to America. Coogler is focused on analyzing this idea that his ancestors were ripped from their homes, sold into slavery, and then once finally freed hundreds of years later, are still treated as second-class citizens at every turn. 
He has addressed the issues of systematic racism as they exist in America in each of his films to date, but 'Black Panther' finally gives him his biggest runway with which to do so. He is seemingly conflicted in the ideologies of his characters, knowing that Killmonger makes a tremendous point about how the world has wronged Black people but also feels as T'Challa does that surely there has to be a better way. Unfortunately, we do not yet know what this real way will be. But Coogler, like T'Challa, is holding out hope that we can get there, however that may be. Another incredible aspect at play here as in 'Fruitvale Station' and 'Creed' is in the representation in his cast.
Related article: The Hollywood Insider's CEO Pritan Ambroase: "The Importance of Venice Film Festival as the Protector of Cinema"
Related article: The Masters of Cinema Archives: The Hollywood Insider Pays Tribute to 'La Vie En Rose', Exclusive Interview with Director Olivier Dahan
Related article: – Want GUARANTEED SUCCESS? Remove these ten words from your vocabulary| Transform your life INSTANTLY
Nearly the entire cast of 'Black Panther' is Black, and what he is able to achieve in this movie is incredible. Both he and Chadwick Boseman discussed it at the time of the film's release, but what an incredibly powerful moment for Black children and parents in this country. I remember the viral videos of kids utterly in love with the film and its characters and the memory and legacy of Boseman that will live on forever through this film as the first real Black mainstream superhero. The film comes across as such a reflection of the vision that Coogler leads to show inclusivity and inspire those same kids coming up in Oakland and different parts of the country that don't feel like they can accomplish anything, because how could they? They don't see themselves in films or television shows, unless they're playing a stupid racist played-out part. That was, until Ryan Coogler arrived on the scene. 
Fighting the Fight From All Sides
Now, I wish I could say that with each Ryan Coogler film that comes out there would be a correlation between the film's release and less police brutality or racism in this country. Sadly, as we are all too aware this is not the case. However, Ryan Coogler and other artists dedicated to the issues like him are immensely important for what shapes the vision of the world for generations to come. Coogler is dedicated to expressing much-needed stories of systemic issues in society and points the mirror directly back at society. He is not afraid to challenge the institutions, while working for those very same institutions. He has, in a phrase, made it. 
The work continues and I am very excited to see where Coogler goes next, having announced in 2021 that he has formed a production company and will be exclusively developing projects with Disney. I am very optimistic that with talented, brave, thoughtful, and creative people like Ryan Coogler behind the wheel, both film and this country will continue to improve and grow. 
By Mark Raymond
Click here to read The Hollywood Insider's CEO Pritan Ambroase's love letter to Cinema, TV and Media. An excerpt from the love letter: The Hollywood Insider's CEO/editor-in-chief Pritan Ambroase affirms, "We have the space and time for all your stories, no matter who/what/where you are. Media/Cinema/TV have a responsibility to better the world and The Hollywood Insider will continue to do so. Talent, diversity and authenticity matter in Cinema/TV, media and storytelling. In fact, I reckon that we should announce "talent-diversity-authenticity-storytelling-Cinema-Oscars-Academy-Awards" as synonyms of each other. We show respect to talent and stories regardless of their skin color, race, gender, sexuality, religion, nationality, etc., thus allowing authenticity into this system just by something as simple as accepting and showing respect to the human species' factual diversity. We become greater just by respecting and appreciating talent in all its shapes, sizes, and forms. Award winners, which includes nominees, must be chosen on the greatness of their talent ALONE.
I am sure I am speaking for a multitude of Cinema lovers all over the world when I speak of the following sentiments that this medium of art has blessed me with. Cinema taught me about our world, at times in English and at times through the beautiful one-inch bar of subtitles. I learned from the stories in the global movies that we are all alike across all borders. Remember that one of the best symbols of many great civilizations and their prosperity has been the art they have left behind. This art can be in the form of paintings, sculptures, architecture, writings, inventions, etc. For our modern society, Cinema happens to be one of them. Cinema is more than just a form of entertainment, it is an integral part of society. I love the world uniting, be it for Cinema, TV. media, art, fashion, sport, etc. Please keep this going full speed."
More Interesting Stories From The Hollywood Insider
– Want GUARANTEED SUCCESS? Remove these ten words from your vocabulary| Transform your life INSTANTLY
– A Tribute to Martin Scorsese: A Complete Analysis of the Life and Career of the Man Who Lives and Breathes Cinema 
– Do you know the hidden messages in 'Call Me By Your Name'? Find out behind the scenes facts in the full commentary and In-depth analysis of the cinematic masterpiece
– A Tribute To The Academy Awards: All Best Actor/Actress Speeches From The Beginning Of Oscars 1929-2019 | From Rami Malek, Leonardo DiCaprio To Denzel Washington, Halle Berry & Beyond | From Olivia Colman, Meryl Streep To Bette Davis & Beyond
– In the 32nd Year Of His Career, Keanu Reeves' Face Continues To Reign After Launching Movies Earning Over $4.3 Billion In Total – "John Wick", "Toy Story 4", "Matrix", And Many More
ryan coogler, ryan coogler, ryan coogler, ryan coogler, ryan coogler, ryan coogler, ryan coogler, ryan coogler, ryan coogler, ryan coogler, ryan coogler, ryan coogler, ryan coogler, ryan coogler, ryan coogler, ryan coogler, ryan coogler, ryan coogler, ryan coogler, ryan coogler, ryan coogler, ryan coogler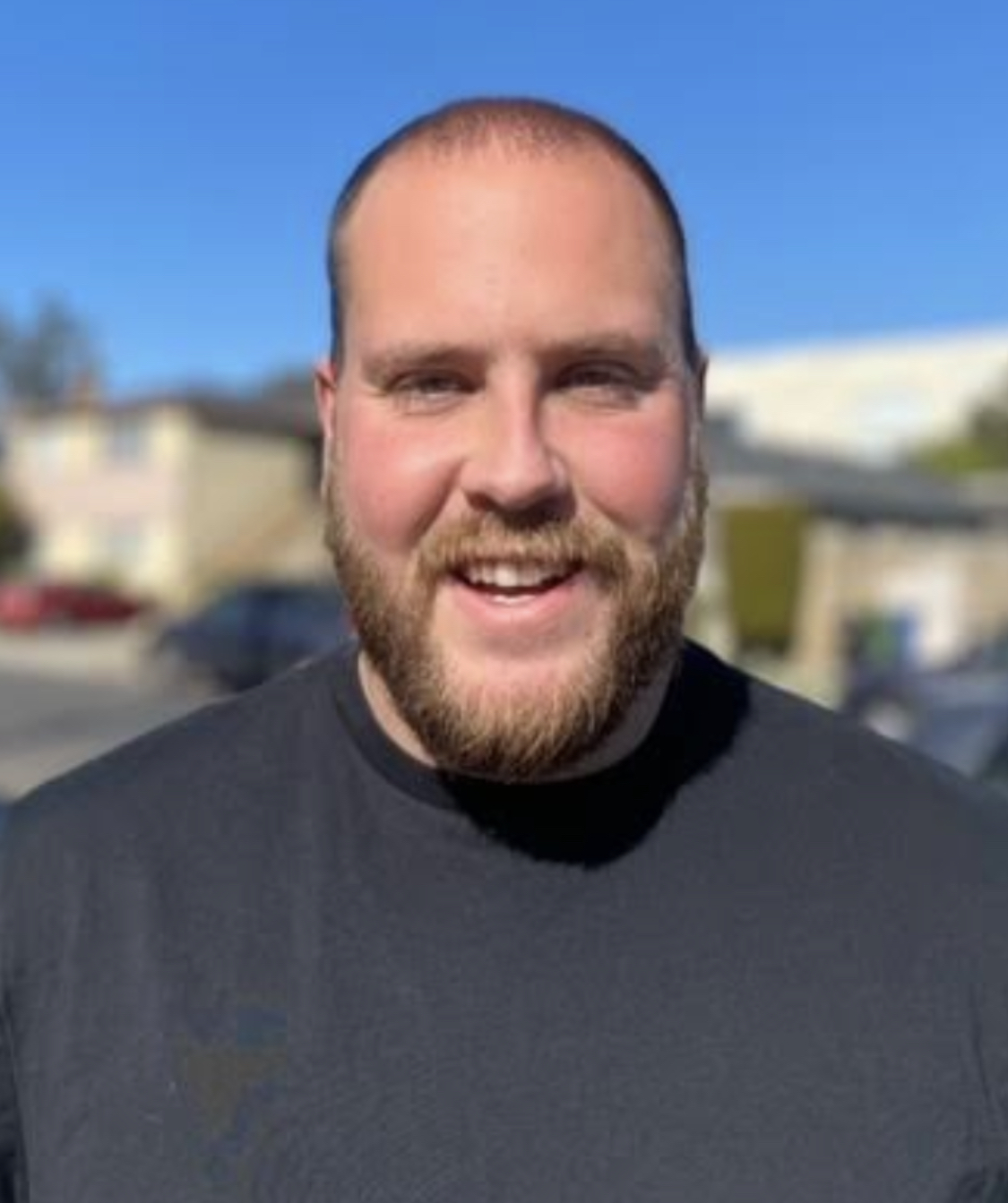 Mark Raymond is a writer and screenwriter who believes himself to be the only person desiring to work in film who originated in New York and currently resides in Los Angeles. Mark was inspired to write from a young age and has always desired to connect and uplift others through his work, as those that motivated him did for him. Mark feels very strongly that the world could use a lot more positivity and optimism, and is therefore very aligned to the mission of The Hollywood Insider to not spread hate or gossip, but instead to build each other up and shine a positive light on anyone bold enough to put their heart and soul into a piece of art. In his writing, Mark aims to use his signature wit to highlight the severity of the more serious and pressing issues of our time, to shine a beacon of light through the darkness. A devoted ally to all, he seeks to inspire and use his platform to give a voice to the voiceless and let his readers know that while everything may not be great right now, one day it can and will be.