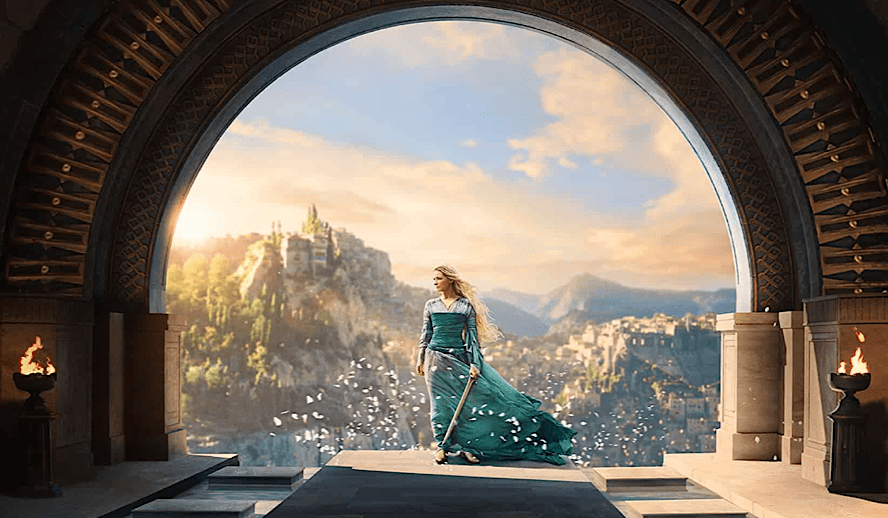 Photo: 'The Rings Of Power' 
Just a day after Amazon Prime dropped the long-awaited 'The Rings of Power' for fans and audiences to enjoy, the streaming platform temporarily suspended user ratings for the series.  For what reason? Well, trolls don't just exist in Middle Earth.  They exist in the real world as well.  And they don't hide within the deep caverns of Khazad-dum.  They dwell across every corner of the internet and usually inhabit the fan communities of popular film franchises or television shows.  In this case, a portion of self-proclaimed Tolkien "fans" and "purists" have decided to post multiple negative reviews in an effort to prevent the series from achieving any level of critical or financial success, some of whom have not even seen the show and had their opinions ready to go well before its premiere.  
Related article: 'The Lord of the Rings: The Rings of Power': An Elevating And Heartfelt Return To Middle Earth
There are a number of reasons why many who describe themselves as fans of J.R.R. Tolkien are trashing the show.  No matter the various reasons, this is yet another example in what has apparently become second nature to certain segments among fan groups of any pop culture entity.  
Amazon Suspends 'The Rings Of Power' User Reviews 
Upon discovering that certain users had been abusing the rating feature on its streaming platform, Amazon decided to temporarily suspend the function for a few days after the release of 'The Rings of Power'.  The service stated that they would be weeding out bad faith reviews from those of genuine criticism. 
Related article: The Hollywood Insider's CEO Pritan Ambroase: "The Importance of Venice Film Festival as the Protector of Cinema"
Related article: The Masters of Cinema Archives: The Hollywood Insider Pays Tribute to 'La Vie En Rose', Exclusive Interview with Director Olivier Dahan
Related article: – Want GUARANTEED SUCCESS? Remove these ten words from your vocabulary| Transform your life INSTANTLY
Things to do: 
Click here to read more on

The Hollywood Insider's

vision, values and mission statement here – Media has the responsibility to better our world –

The Hollywood Insider

fully focuses on substance and meaningful entertainment, against gossip and scandal, by combining entertainment, education, and philanthropy.
Some have raised the idea that Amazon is solely doing this out of a motivation to protect their financial investment in the series (it being their most expensive production to date), from a plethora of negative comments appearing on the series' home page.  Others have simply suggested that Amazon might take advantage of this move to clear up not only reviews of bad faith, but also those that genuinely did not like the show, as the two may not always be distinguishable. 
While these concerns are understandable, this does not seem to be what Amazon has in mind.  Negative reviews are par for the course of any television shows.  Chances are 'The Rings of Power' is not the first Amazon Prime series to see multiple negative reviews from viewers.  For the streaming giant to take this sort of action, it would have to be the result of other factors.
Why Online Entities Are Attacking 'The Rings Of Power'
There are a few reasons why certain people feel so inclined to post multiple bad reviews for a show (that some of them didn't even bother to watch) based on a piece of mythology that they claim to be fans of.  The most egregious one is one that is unfortunately prevalent in every fandoms of most pop culture, that being backlash rooted in animosity towards representation and overall progressive change.  Many began trashing the series after noticing that the cast announced contained actors of color, namely Lenny Henry as the Harfoot Sadoc Burrows, Ismael Cruz Cordova as the Elf scout Arondir, and Sophia Nomvete as the wife to the Dwarven prince Durin, Disa.  These fans claim that Tolkien's work was heavily inspired by medieval Europe which, according to them, did not consist of people of color.  Whether or not this is even true, Middle Earth is a fictional place.  No matter the source of inspiration for the world, it is still a work of imagination where the skin color of the characters is of little to no relevance in Tolkien's material.  Acclaimed writer Neil Gaiman decided to weigh in on the backlash towards the casting of Black actors as Harfoots.  On Twitter, Gaiman pointed out that Tolkien described Harfoots as being "browner of skin" than other halflings in Middle Earth.  
Related article: MUST WATCH – The Hollywood Insider's CEO Pritan Ambroase's Love Letter to Black Lives Matter – VIDEO
Related article: Why Queen Elizabeth II Is One Of The Greatest Monarchs | Her Majesty Queen Elizabeth II of United Queendom of Great Britain & Northern Ireland (Video Insight)
Related article: All Best Actor/Actress Speeches From The Beginning Of Oscars 1929-2019 | Hollywood Insider
A less unsavory reason as to why others may have a problem with the series is that it is not entirely faithful to Tolkien's work in terms of events and decisions in the story.  This is somewhat understandable as it is easy to see why fans of a certain piece or work might feel apprehensive about significant changes in an adaptation.  However, an adaptation is a piece of material that is adapted into another medium to reach a larger audience.  Certain changes will have to be made to create the best possible retelling for a broader audience.  Whatever the reason, perhaps putting your expectations to the side and forming your opinion about the show after actually viewing it may be a smarter, and even more satisfying, thing to do.  
What This Says About Modern Fan Culture
What is especially unfortunate is the fact that these types of fans exist in every fandom ('Star Wars', Marvel, DC, etc.).  In the case of toxic 'Star Wars' fans, their outrage is also derived from casting actors and actresses of color.  John Boyega, Kelly Marie Tran, and Moses Ingram have all been subjected to online attacks from people accusing Lucasfilm of pushing an agenda by casting actors and actresses of color.  Similarly, a certain segment of Marvel fans has been vocal in slamming what they perceive as a "woke" agenda on behalf of the MCU to replace male heroes with female ones, attacking any Marvel projects with a woman lead, ignoring the fact that Marvel still has a number of projects on the way with male leads.  Another instance of fans calling out a franchise not for its lack of quality (for which the MCU is ripe for criticism), but for the simple inclusion of actors and characters who are not white men.  DC fans, on the other hand, are mostly a whole different story. 
Their source of outrage is usually not against the brand, but in defense of it.  For one thing, when highly anticipated DC films, such as 'Batman v. Superman: Dawn of Justice' and 'Suicide Squad', were released to lukewarm critical reviews in comparison to their Marvel counterparts, fans of the comic book brand went absolutely ballistic online.  Many DC fans accused those who panned the films of being paid by Disney to do so in favor of their films.  Other critics also faced hordes of online harassment and hate comments.  This segment of DC fandom eventually focused its efforts on launching an online campaign called #ReleaseTheSnyderCut, a call for Warner Bros. to release the official director's cut of 2017's 'Justice League'.  Soon enough, the studio caved and released the director's cut of the film.  While this version of the film garnered generally positive reviews, the fan base grew entitled from this granted request and began asking for more.
Related article: EVOLUTION: Every Henry Cavill Role From 2001 to 2021, All Performances Exceptionally Poignant
Related article: EVOLUTION: Every Chris Evans Role From 1997 to 2020, All Performances Exceptionally Poignant
Related article: #metoo Revolution: Powerful Questions That Need Answers
Related article: FACT-CHECKED Series: Timothee Chalamet and 32 Facts about The Young Superstar
What we seem to have forgotten as not only pop culture enthusiasts, but as human beings, is that entertainment should be just that: entertainment.  We indulge in things such as sports, music, movies, television, novels, and video games to destress and escape the headaches of the real world.  These outlets should be sources of joy and pleasure, not frustration.  If you are someone who enjoys indulging in a certain piece of entertainment and then suddenly finds yourself being outraged for whatever reason by that same outlet, maybe find a new one.  Who gets cast in what movie for what reason should not consume the entire livelihood of an outside spectator.  Entertainment isn't always entertaining once it becomes the entire basis of one's life.
By Nader Chamas 
Click here to read The Hollywood Insider's CEO Pritan Ambroase's love letter to Cinema, TV and Media. An excerpt from the love letter: The Hollywood Insider's CEO/editor-in-chief Pritan Ambroase affirms, "We have the space and time for all your stories, no matter who/what/where you are. Media/Cinema/TV have a responsibility to better the world and The Hollywood Insider will continue to do so. Talent, diversity and authenticity matter in Cinema/TV, media and storytelling. In fact, I reckon that we should announce "talent-diversity-authenticity-storytelling-Cinema-Oscars-Academy-Awards" as synonyms of each other. We show respect to talent and stories regardless of their skin color, race, gender, sexuality, religion, nationality, etc., thus allowing authenticity into this system just by something as simple as accepting and showing respect to the human species' factual diversity. We become greater just by respecting and appreciating talent in all its shapes, sizes, and forms. Award winners, which includes nominees, must be chosen on the greatness of their talent ALONE.
I am sure I am speaking for a multitude of Cinema lovers all over the world when I speak of the following sentiments that this medium of art has blessed me with. Cinema taught me about our world, at times in English and at times through the beautiful one-inch bar of subtitles. I learned from the stories in the global movies that we are all alike across all borders. Remember that one of the best symbols of many great civilizations and their prosperity has been the art they have left behind. This art can be in the form of paintings, sculptures, architecture, writings, inventions, etc. For our modern society, Cinema happens to be one of them. Cinema is more than just a form of entertainment, it is an integral part of society. I love the world uniting, be it for Cinema, TV, media, art, fashion, sport, etc. Please keep this going full speed."
More Interesting Stories From The Hollywood Insider
– Want GUARANTEED SUCCESS? Remove these ten words from your vocabulary| Transform your life INSTANTLY
– A Tribute to Martin Scorsese: A Complete Analysis of the Life and Career of the Man Who Lives and Breathes Cinema 
– Do you know the hidden messages in 'Call Me By Your Name'? Find out behind the scenes facts in the full commentary and In-depth analysis of the cinematic masterpiece
– A Tribute To The Academy Awards: All Best Actor/Actress Speeches From The Beginning Of Oscars 1929-2019 | From Rami Malek, Leonardo DiCaprio To Denzel Washington, Halle Berry & Beyond | From Olivia Colman, Meryl Streep To Bette Davis & Beyond
– In the 32nd Year Of His Career, Keanu Reeves' Face Continues To Reign After Launching Movies Earning Over $4.3 Billion In Total – "John Wick", "Toy Story 4", "Matrix", And Many More
the rings of power, the rings of power, the rings of power, the rings of power, the rings of power, the rings of power, the rings of power, the rings of power, the rings of power, the rings of power, the rings of power, the rings of power, the rings of power, the rings of power, the rings of power, the rings of power, the rings of power, the rings of power, the rings of power, the rings of power, the rings of power, the rings of power, the rings of power, the rings of power, the rings of power, the rings of power, the rings of power, the rings of power, the rings of power, the rings of power, the rings of power, the rings of power, the rings of power, the rings of power, the rings of power, the rings of power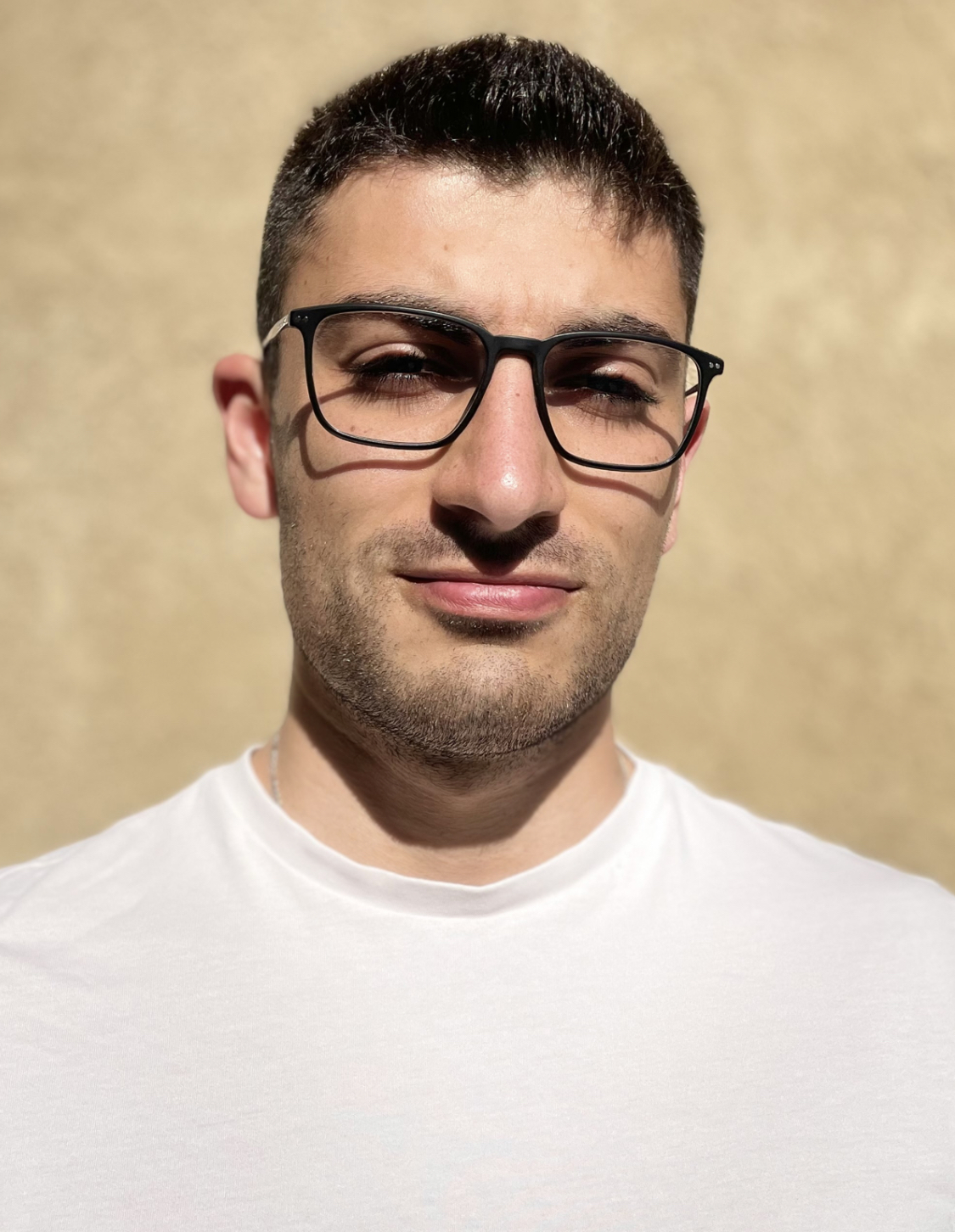 Nader Chamas is an aspiring television writer who seeks to fuse thought provoking progressive ideals into the films, shows, and stories that he loves. Having graduated from Loyola Marymount University with a degree in Screenwriting, Nader seeks to use his writing to advance causes that do not get enough attention or input across mainstream media. Like most, Nader has his own share of his favorite franchises and stories across pop culture. However, he seeks to contribute timely and relevant topics into these stories as well as in his own original material. This is why Nader's analysis of popular films and tv shows matches The Hollywood Insider's practice of discussing entertainment from a socially cognizant and critical perspective.