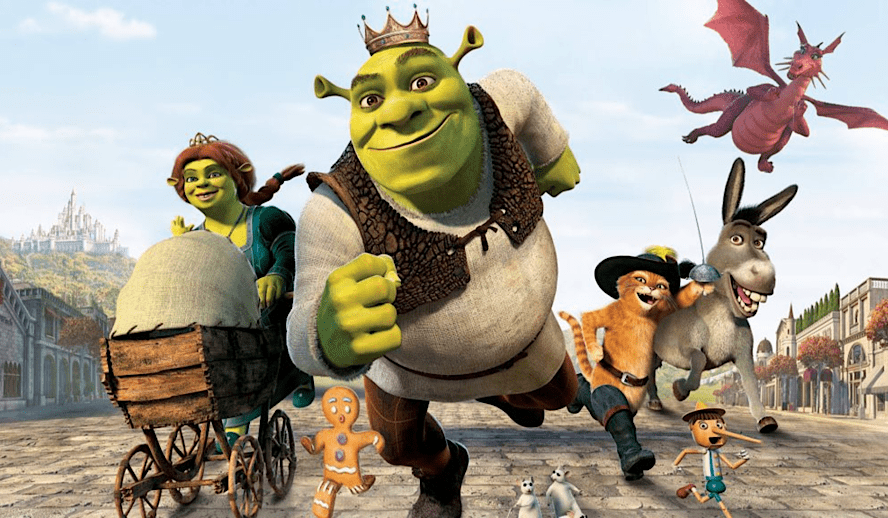 Photo: 'Shrek'
Some-BODY Once Told Me…
By now, everyone's heard of the big, green, CG-animated ogre that introduces himself by kicking open the door to his outhouse. Over the years, the character of Shrek has remained a cultural icon, even following the conclusion of his franchise all the way back in 2010. If you're an animation fan or just a fan of movies in general, it's almost impossible not to have ever seen or heard of the titular ogre. Released back in 2001, 'Shrek' was the movie that solidified the potential for not just DreamWorks, but for computer animated films in general to be more than just simple children's fare. While in today's meme-fueled age of online entertainment, the 'Shrek' franchise has seen somewhat of a resurgence, with many people talking about the films in a manner not unlike how I am at this very moment. Then there's the numerous, often surreal memes, parodies, and tributes, but we'll get to those soon enough. As for right now, let's start from the beginning.
Things to do: 
Click here to read more on

The Hollywood Insider's

vision, values and mission statement here – Media has the responsibility to better our world –

The Hollywood Insider

fully focuses on substance and meaningful entertainment, against gossip and scandal, by combining entertainment, education, and philanthropy.
Once Upon a Time…
Shrek began as a 1990 children's picture book written and illustrated by William Steig. In 1991, Steven Spielberg bought the rights to adapt the book into a traditionally animated feature film, eyeing Bill Murray to voice Shrek himself. However, these plans fell through after Amblimation shut down following a series of commercial disappointments. A few years later, producer John Hayward Williams brought a copy of the book into the newly-founded DreamWorks after his kids showed it to him. When Williams presented it to DreamWorks co-founder Jeffrey Katzenberg, the wheels were set in motion, and an effort to adapt 'Shrek' for the big screen was again underway. Through the mid-'90s, the film underwent various changes as it developed, and the adaptation began to stray away from the original book's story.
The casting of 'Shrek' is an entire story in and of itself. Famously, actor and comedian Chris Farley was cast to play Shrek himself. While Farley recorded most of his dialogue, his untimely passing led to a recast. Soon after, Mike Myers was brought on to voice the ogre. Curiously enough, some of the other celebrities DreamWorks considered were Tom Cruise, Leonardo Dicaprio, and even Nicolas Cage (a role that he stands by turning down), but I digress. Since the original script was written with Farley as the titular lead, Myers insisted that the script be reworked so it wouldn't seem like he was serving as a replacement for him. However, this was not the last of the changes, as Myers later re-recorded all his lines to give Shrek his iconic Scottish accent, leading to a good chunk of the film being re-animated.
Related video: Full Commentary – Cast & Crew Spills Secrets on Making of 'Elvis' | In-Depth Scoop | Austin Butler
Related video: Full Rendezvous At the Premiere of 'Elvis' with Reactions from Stars | Austin Butler, Baz Luhrmann
Related video: Come Behind The Scenes of 'Elvis' | Austin Butler, Tom Hanks and Baz Luhrmann
Canceled Dreamworks Animation Films
Five Tales of What Could Have Been
Making an Ogre-Sized Impact
'Shrek' was a gigantic hit. Making back over eight times its budget ($487.9 million against a budget of $60 million, to be specific) and being praised by critics, all those years of development had paid off, and DreamWorks had struck gold. Moreover, the film's satirical edge made it stand out at the time, as it came out shortly after the end of Disney's renaissance period. No offense to any of those films, of course, but many of them were straight-faced fairy tale adaptations. Hence, a film animated in a different medium containing more snarky wittiness was no doubt refreshing to many people. It didn't even stop there, as 'Shrek' was the first ever film to win Best Animated Feature at the Oscars. Even later in 2020, the movie was deemed "culturally, historically, or aesthetically significant" by the Library of Congress and preserved in the National Film Registry.
Related video: Full Rendezvous at the World Premiere of 'Thor: Love and Thunder' | Chris Hemsworth, Natalie Portman
Related video: Full Commentary – Cast & Crew Spills Secrets on Making of 'Thor: Love and Thunder' | In-Depth Scoop
Related article: MUST WATCH – The Hollywood Insider's CEO Pritan Ambroase's Love Letter to Black Lives Matter – VIDEO
Related article: Why Queen Elizabeth II Is One Of The Greatest Monarchs | Her Majesty Queen Elizabeth II of United Queendom of Great Britain & Northern Ireland (Video Insight)
Related article: All Best Actor/Actress Speeches From The Beginning Of Oscars 1929-2019 | Hollywood Insider
With all of this overwhelming success, it wasn't long before plans for a sequel were put into motion, and with that sequel came an untold amount of tie-in deals and merchandise. As a kid, I distinctly remember noticing how many commercials I saw for 'Shrek 2'-related products, from a variety of snacks, drinks, and miscellaneous edibles that promised to temporarily turn one's tongue green, to body wash, to the inevitable spin-off video game. I didn't overthink it at the time, but it was clear that DreamWorks knew they had a hit on their hands. That's not to say this sequel was made solely as a cash grab. It was a critical and financial success, with the consensus being that it was a worthy follow-up to the first 'Shrek'. A few more sequels and television specials later, the 'Shrek' franchise eventually came to an end…but even after its conclusion, the green ogre wasn't about to fade into obscurity anytime soon.
Related article: The Hollywood Insider's CEO Pritan Ambroase: "The Importance of Venice Film Festival as the Protector of Cinema"
Related article: The Masters of Cinema Archives: The Hollywood Insider Pays Tribute to 'La Vie En Rose', Exclusive Interview with Director Olivier Dahan
Related article: – Want GUARANTEED SUCCESS? Remove these ten words from your vocabulary| Transform your life INSTANTLY
Online Resurgence
During the 2010s, a semi-ironic obsession with 'Shrek' started online. This can be traced back to the start of 2013 when a user on 4chan posted a somewhat explicit story painting Shrek as some divine being worthy of worship. Without going into details, this story catalyzed humorously bizarre memes and jokes involving Shrek, and the character began popping up everywhere throughout the 2010s. The song that played over the first film's opening credits, "All Star" by Smash Mouth, eventually became solely associated with 'Shrek' and often played a part in this newfound resurgence.
A Tribute to Dreamworks: The Rise of the Animation Company that Created 'Shrek' and 'Shark Tale'
Contributing to this semi-ironic obsession with 'Shrek' was a YouTube channel known as 3GI, or 3GI Industries, a YouTube channel from independent filmmaker Grant Duffrin. Every year since 2014, 3GI has hosted an event known as "Shrekfest", where Shrek fans partake in various Shrek-related activities. In 2018, Duffrin released a fan-made remake of the original film titled 'Shrek Retold', which featured the collaborative efforts of more than 200 people. Due to its partially ironic nature, the film is very bizarre in ways that are honestly hard to describe. As unconventional as projects like these are, however, there is a statement to be made about them. The fact that someone was dedicated enough to not only host an annual event based on this film franchise, but also oversee a tongue-in-cheek remake of the film that started it all, shows just what an impact 'Shrek' has had on pop culture as a whole. People are making unique and original content to pay tribute to what started as a CG-animated family film that poked fun at fairy tale conventions.
Related Video: Full Commentary on 'Top Gun: Maverick': Tom Cruise, Val Kilmer, Jennifer Connelly, Miles Teller
Related video: 'Top Gun: Maverick' Full Premiere Reactions: Tom Cruise, Val Kilmer, Jennifer Connelly, Miles Teller
Related video: EVOLUTION: Every Tom Cruise Role From 1981 to 2021, All Performances Exceptionally Poignant
What Made It Work
All of the absurdism involving Shrek's resurgence in popularity aside, there's more to do with the character's popularity than just memes. To explain myself, I'm going to once again bring things back to the first film in the series. 'Shrek' as a film wasn't just praised for its satire; when taking a critical look at the film, one can find quite a lot of genuine effort that can be appreciated. For one, the film has a very strong script. The characters are fully fleshed out and boast a surprising amount of depth, and that's not even getting into how well they bounce off each other. Shrek's arc of going from a recluse with deep-seated insecurities to proving to himself that he can find friends and even love despite his lack of outer beauty is very compelling. His interactions with Donkey and Fiona further this arc, with Donkey being the first to challenge Shrek's worldview and the first one to surprise the ogre by not being repulsed by him. This is all strengthened by the naturally-written dialogue that gives the impression that the writers had more than just a simple kid's comedy film in mind.
Related article: A Tribute to Johnny Depp: The Actor and Musician Who Defined Range
Related video: EVOLUTION: Every Johnny Depp Role From 1984 to 2020, All Performances Exceptionally Poignant
Related article: A Tribute to the Hero & President Volodymyr Zelenskyy: Comedian/Actor, Ukraine's President and Heroic Leader
Another thing that made 'Shrek' stick out was its sense of edge blended in with the aforementioned fairy tale satire. Scattered throughout the film are mild adult jokes, moments of black comedy, and casual swearing, the latter of which was especially rare in animated family films at the time. It's nothing that would warrant anything higher than the PG rating the film got, but it was the kind of stuff you'd be hard-pressed to find in an animated Disney film at that time. The soundtrack also plays into the attitude-heavy tone, with anachronistic uses of rock and pop songs that subtly contrast the film's medieval setting. 'Shrek' is a film with its own identity, showing off that identity loudly and proudly.
Related article: EVOLUTION: Every Henry Cavill Role From 2001 to 2021, All Performances Exceptionally Poignant
Related article: EVOLUTION: Every Chris Evans Role From 1997 to 2020, All Performances Exceptionally Poignant
Related article: #metoo Revolution: Powerful Questions That Need Answers
Related article: FACT-CHECKED Series: Timothee Chalamet and 32 Facts about The Young Superstar
'Shrek' Lives On, Happily Ever After
I'm thankful for the amount of retroactive attention 'Shrek' has gotten over the last decade. I probably wouldn't be writing this article right now if not for such attention. I've always enjoyed the 'Shrek' films, but it wasn't until the past year or so when I started to examine the first one and go, "Wow, this is…actually a really well thought out film". Even though 'Shrek' has been memed on pretty hard, all of the fan-made works, no matter how odd some may be, remind us all of the film that put DreamWorks on the map. There's a reason why so many people still bring up the film even a decade after the franchise wrapped itself up. Plans for a fifth movie have been on the table for a good few years. Whether or not said plans ever come into fruition, I don't see the love for 'Shrek' dying out anytime soon…and I wouldn't have it any other way.
By Austin Oguri
Click here to read The Hollywood Insider's CEO Pritan Ambroase's love letter to Cinema, TV and Media. An excerpt from the love letter: The Hollywood Insider's CEO/editor-in-chief Pritan Ambroase affirms, "We have the space and time for all your stories, no matter who/what/where you are. Media/Cinema/TV have a responsibility to better the world and The Hollywood Insider will continue to do so. Talent, diversity and authenticity matter in Cinema/TV, media and storytelling. In fact, I reckon that we should announce "talent-diversity-authenticity-storytelling-Cinema-Oscars-Academy-Awards" as synonyms of each other. We show respect to talent and stories regardless of their skin color, race, gender, sexuality, religion, nationality, etc., thus allowing authenticity into this system just by something as simple as accepting and showing respect to the human species' factual diversity. We become greater just by respecting and appreciating talent in all its shapes, sizes, and forms. Award winners, which includes nominees, must be chosen on the greatness of their talent ALONE.
I am sure I am speaking for a multitude of Cinema lovers all over the world when I speak of the following sentiments that this medium of art has blessed me with. Cinema taught me about our world, at times in English and at times through the beautiful one-inch bar of subtitles. I learned from the stories in the global movies that we are all alike across all borders. Remember that one of the best symbols of many great civilizations and their prosperity has been the art they have left behind. This art can be in the form of paintings, sculptures, architecture, writings, inventions, etc. For our modern society, Cinema happens to be one of them. Cinema is more than just a form of entertainment, it is an integral part of society. I love the world uniting, be it for Cinema, TV, media, art, fashion, sport, etc. Please keep this going full speed."
More Interesting Stories From The Hollywood Insider
– Want GUARANTEED SUCCESS? Remove these ten words from your vocabulary| Transform your life INSTANTLY
– A Tribute to Martin Scorsese: A Complete Analysis of the Life and Career of the Man Who Lives and Breathes Cinema 
– Do you know the hidden messages in 'Call Me By Your Name'? Find out behind the scenes facts in the full commentary and In-depth analysis of the cinematic masterpiece
– A Tribute To The Academy Awards: All Best Actor/Actress Speeches From The Beginning Of Oscars 1929-2019 | From Rami Malek, Leonardo DiCaprio To Denzel Washington, Halle Berry & Beyond | From Olivia Colman, Meryl Streep To Bette Davis & Beyond
– In the 32nd Year Of His Career, Keanu Reeves' Face Continues To Reign After Launching Movies Earning Over $4.3 Billion In Total – "John Wick", "Toy Story 4", "Matrix", And Many More
shrek, shrek, shrek, shrek, shrek,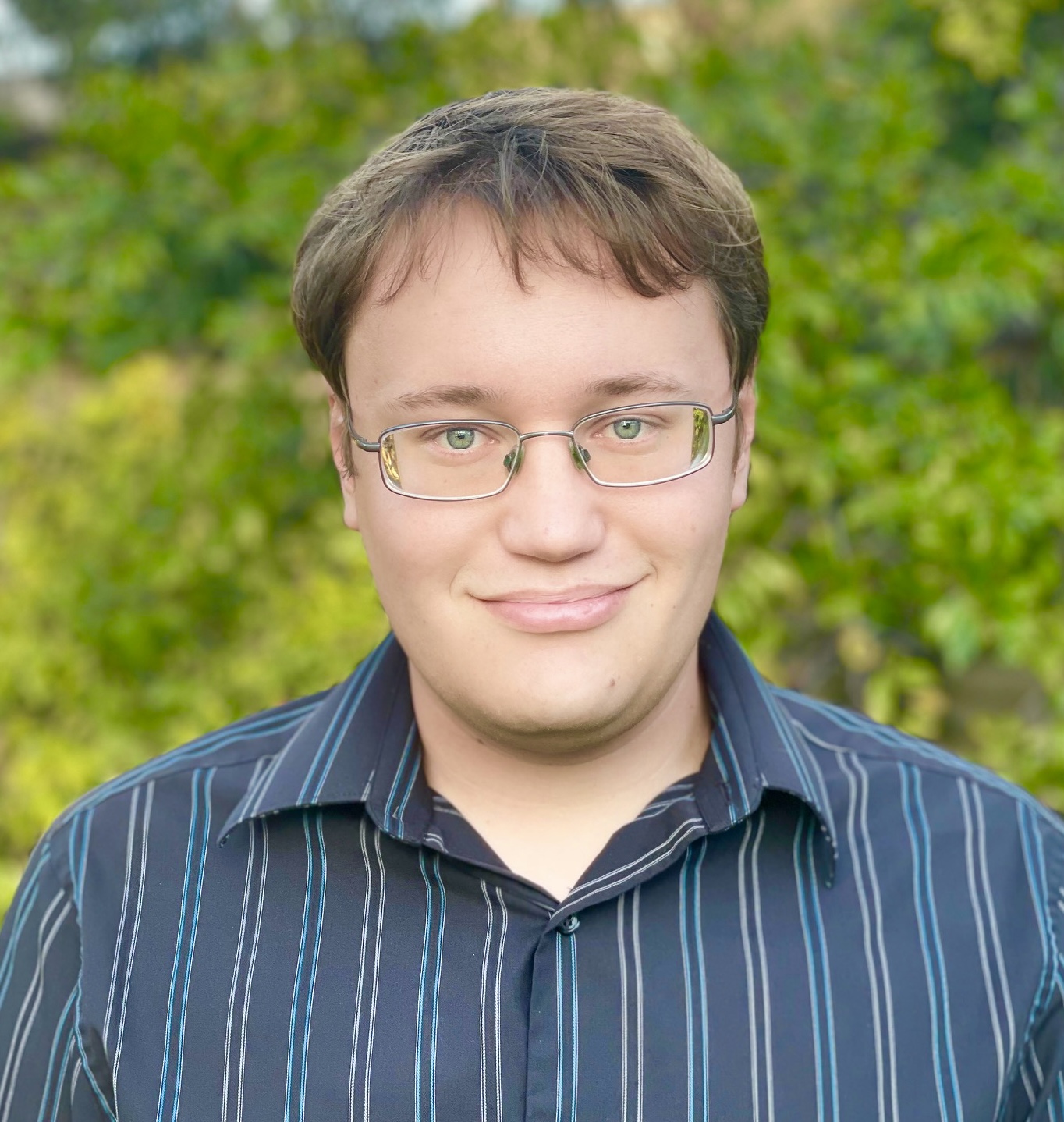 Austin Oguri is a screenwriter and has deep appreciation for the art of film in general, he aims to offer unique perspectives through his film reviews and feature articles. He also has a soft spot for lesser-known works, and enjoys spotlighting them whenever he can. Austin has always found it necessary for people to encourage and bring out the best in each other, and as a writer at The Hollywood Insider, he can combine that ideology with his ability to think outside the box and truly express his love for the arts in the best ways possible.