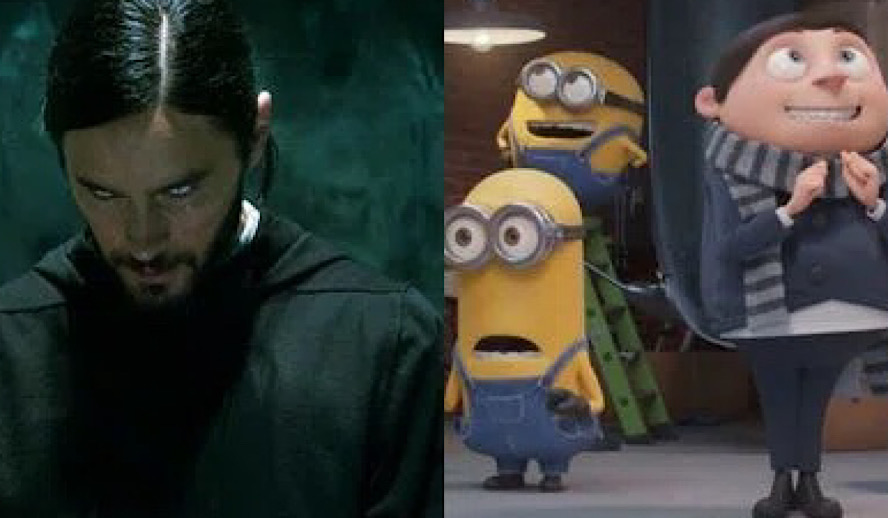 Photo: 'Morbius', 'Minions', and Memes
The Memes
They say irony is dead. They say chivalry is dead, too.
But then came the Gentleminions.
Thousands of suave young men and women stormed movie theaters over the July 4th weekend, propelling the sixth (yes, sixth) installment of the minion-verse, 'Minions: Rise of Gru', into box office history. Altogether, the 'Minions' raked in nearly $125 million over the four-day weekend, thanks in part to a tidal wave of meme content ironically lauding the movie as an avante-garde masterpiece. Wave after wave, video after video, emerged off the suit-wearing Gentleminions swarming local theaters, clutching bananas (a Minion delicacy), and raucously cheering at the movie's end. Mostly, it's been good fun as the majority of Minion goers are there to be a little silly and hopefully get on a "For You" Tik Tok page. Some, of course, have taken things a little too far: shining flashlights during screenings, hollering during the movie, and generally causing a ruckus. Theaters across the world — the UK, for some reason, has seen a disproportionate amount of not-so-Gentleminions — have banned groups of suited teens, while less equipped, smaller theaters have had to outright cancel screenings. Yet the trend has only grown as Internet moguls like Mr. Beast, who bought out an entire theater for a video, have joined in. 
Given this, you may have formulated any of the following questions: Do Gen Z'ers love 'Minions'? Do they hate the 'Minions'? Is this really all for memes? What's with the suits?
The answer: Yes.
Things to do: 
Click here to read more on

The Hollywood Insider's

vision, values and mission statement here – Media has the responsibility to better our world –

The Hollywood Insider

fully focuses on substance and meaningful entertainment, against gossip and scandal, by combining entertainment, education, and philanthropy.
Though the sheer enthusiasm around the meme is new, the trend itself isn't. It's not even unique to the Minions. The "Tickets to X, Please" meme format began with 2019's Joker, making fun of the types of people who would buy tickets to the movie, mocking those who believed their approval of the movie made them sophisticated by showing pictures of people in suits. But the real beginning of the craze came with another movie: 'Morbius.' Even before the Jared Leto's led film's release, the talk on Twitter and social media was sarcastic anticipation, with people buzzing about a "Morbius Sweep" of the Oscars. Like 'Minions,' the memes took on a life of their own, with fans photoshopping Rotten Tomatoes scores of 203% and forging a Martin Scorsese quote where he reconsiders his controversial "MCU" take because of the excellence of 'Morbius.' The catchphrase "It's Morbin' time!" became an oft-quoted refrain for the movie's ironic fans, despite the fact that it's never actually uttered in the film. The memes only intensified throughout its theatrical release, but unlike 'Minions,' box office rates flopped and flopped hard. 
The difference? 
Minions are minions. And 'Morbius' is… well, 'Morbius.'
Related video: Full Commentary – Cast & Crew Spills Secrets on Making of 'Elvis' | In-Depth Scoop | Austin Butler
Related video: Full Rendezvous At the Premiere of 'Elvis' with Reactions from Stars | Austin Butler, Baz Luhrmann
Related video: Come Behind The Scenes of 'Elvis' | Austin Butler, Tom Hanks and Baz Luhrmann
'Minions' vs. 'Morbius' 
When we first met the Minions franchise, it was 2010, and the yellow overalled oblongs became overnight phenomena with 'Despicable Me'. Children couldn't get enough of their babbling language and stooge-ish bumbling. The parents who sat through the film found them endearing and began to spawn some of the only boomer-created memes in recorded history. Corporations saw the wide appeal, and Minions fever (unlike the faux #Morbiusfever that never really was) quickly became a pandemic, their likeness slapped on everything from iHop menu options to bongs. In a then infantile meme culture, Minions were one of the first cultural artifacts of the meme age that people of all ages could at least acknowledge, if not appreciate. If one of your parents hasn't sent you a Minions GIF in the last year, you're either lying or misremembering. At the same time, my college R.A's greeted new students with yellow shirts and overalls for my move-in day. It's rare for something to have such reach across generations, but because of their  ubiquity, Minions became the meme that everyone — even your parents — knew and loved. Naturally, the teenagers who dominate social media deemed Minions as the lamest possible thing.
That was 12 years ago. In today's Internet terms, that's roughly 2.3 million cultural cycles ago. And if you're familiar at all with Internet trends in the last decade or so, you'll know that irony has become the shiny substance that gleams off nearly every Internet-born emergence now. Knowing whether or not "Minions are lame" or "Minions are so lame, it's funny" cycle is actually a good barometer for where social media culture is. When being "cringe" (i.e. Being authentic and/or expressing an appreciation for something, often accompanied by a Minions meme.) became a cardinal sin, the "cool" Internet users cringe-proofed their opinions by being ironic all the time. Now, because we move so quickly now from trend to trend, "keeping up" has become a Sisyphean task, so every new trend and opinion is met with irony and cynicism, to save everyone the time and trouble. These things happen when moody teenagers, and people acting like them, are put in charge. It hasn't exactly made Twitter a pleasant place to be, as almost anyone will tell you. Yet through all this, the Minions remained ensconced in the zeitgeist, through six movies and a whole lot of dad memes: somehow both the most satirized meme on the Internet and a bastion of sincerity in an otherwise cynical discourse. With astonishing endurance, Minions memes became a meme of themselves, allowing moody teenagers to safely engage with them, bringing us, at last, to the Gentleminions.
Related video: Full Rendezvous at the World Premiere of 'Thor: Love and Thunder' | Chris Hemsworth, Natalie Portman
Related video: Full Commentary – Cast & Crew Spills Secrets on Making of 'Thor: Love and Thunder' | In-Depth Scoop
Related article: MUST WATCH – The Hollywood Insider's CEO Pritan Ambroase's Love Letter to Black Lives Matter – VIDEO
Related article: Why Queen Elizabeth II Is One Of The Greatest Monarchs | Her Majesty Queen Elizabeth II of United Queendom of Great Britain & Northern Ireland (Video Insight)
Related article: All Best Actor/Actress Speeches From The Beginning Of Oscars 1929-2019 | Hollywood Insider
With no Internet heritage to speak of, other than people's disdain for the Sony-owned Spider-Man universe, 'Morbius,' was met by the same social media culture. Compound that with the borderline anonymity of the titular character, the idea of a serious vampire movie, and revelations of Jared Leto's creepy method acting on set, you have yourself a 'Morbius' sweep. To many, 'Morbius' seemed wholly unnecessary: a familiar but lazy attempt to jog out of a few big names to compensate for an otherwise lackluster film. 
Movie Marketing
The meme-fication of the two movies will serve as a lesson for the future of movie marketing — if studios can become a little nuanced in their approach to the deep-seated irony of the Internet age. 
Think of social media like high school (if you didn't already). For 'Morbius,' the irony was akin to the cruel sarcasm of the high school lunchroom. Twitter was like the "cool table" and 'Morbius' was a trenchcoat-wearing kid from out of town who just asked to sit with them. It's fundamentally adversarial and mean, like in this tweet. 
By failing to grasp this distinction, Sony provided studios with a template for what not to do while in the caustic crosshairs of social media. They tried ingratiating themselves by being "in on the joke," having Jared Leto share a spec script for a sequel entitled 'Morbius 2: It's Morbin' Time!' One tweet summed up the attempt by saying, "The joke is now dead." They also tried a theatrical re-release of the movie, which promptly flopped once more. "Fans" have even tried to entice Sony into a third theatrical release, just to add insult to injury. In contrast, Universal saw the attention its PG-rated film was receiving from teenagers outside its target audience and encouraged it subtly. "To everyone showing up to @Minions in suits: we see you and we love you" the official Universal account commented on an already viral video.
Related article: The Hollywood Insider's CEO Pritan Ambroase: "The Importance of Venice Film Festival as the Protector of Cinema"
Related article: The Masters of Cinema Archives: The Hollywood Insider Pays Tribute to 'La Vie En Rose', Exclusive Interview with Director Olivier Dahan
Related article: – Want GUARANTEED SUCCESS? Remove these ten words from your vocabulary| Transform your life INSTANTLY
Related Video: Full Commentary on 'Top Gun: Maverick': Tom Cruise, Val Kilmer, Jennifer Connelly, Miles Teller
Related video: 'Top Gun: Maverick' Full Premiere Reactions: Tom Cruise, Val Kilmer, Jennifer Connelly, Miles Teller
Related video: EVOLUTION: Every Tom Cruise Role From 1981 to 2021, All Performances Exceptionally Poignant
They actually coined the term "Gentleminions" themselves on an original Tiktok, harmlessly fueling the craze. Even before the memes, they signed on rapper Yeat, a growing Internet meme himself, to make the official soundtrack song "Rich Minion." Knowing this would engage a slightly older and internet-savvy audience, Universal helped meme-fy their own movie by making rap fans ask themselves "Wait, this is for the 'Minions' movie?"
'Minions' vs. 'Morbius': The Real Difference
Of course, what's missing here is an open consideration of the quality of the movies. 'Minions' enjoyed good reviews — 72% on Rotten Tomatoes — in addition to the memes that surrounded it, while 'Morbius' scraped a mere 16% in spite of its "popularity." No matter the extent of online buzz, the parallel trends prove that a quality product is the tried and true box office solution. But there is more to it, as well. Nobody doubts Gen Z's commitment to a good practical joke, and 'Morbius' is at least the target audience for the very people pretending to champion its artistic merit. One might think some traction would take hold at the box office, or at least the appearance of some #MorbiusMen would pop up at a theater or two. Besides, isn't 'Minions' meant for 6-year-olds? What gives?
Ultimately, 'Minions' is a nice, wholesome thing, and teenagers, as vehemently as they might deny it, are starving for that right now. The sardonic climate of social media is exhausting, if not outright dejecting. Yes, Minions are a lame Internet trope that even their parents know, but many of the Gentleminion are the same kids who loved the Minions 12 years ago. And look no further than Top Gun: Maverick in asking if nostalgia boosts ticket sales. 
Related article: A Tribute to Johnny Depp: The Actor and Musician Who Defined Range
Related video: EVOLUTION: Every Johnny Depp Role From 1984 to 2020, All Performances Exceptionally Poignant
Related article: A Tribute to the Hero & President Volodymyr Zelenskyy: Comedian/Actor, Ukraine's President and Heroic Leader
Related article: EVOLUTION: Every Henry Cavill Role From 2001 to 2021, All Performances Exceptionally Poignant
Related article: EVOLUTION: Every Chris Evans Role From 1997 to 2020, All Performances Exceptionally Poignant
Related article: #metoo Revolution: Powerful Questions That Need Answers
Related article: FACT-CHECKED Series: Timothee Chalamet and 32 Facts about The Young Superstar
Remember the high school analogy? If 'Morbius' is like a trench-coat kid, then 'Minions' is like a bench player on the basketball team. When he comes in and sinks a three, the student section goes bananas (pun intended), even the cool kids can't help it. They chant his name. They paint his jersey number on their chests. They declare him the next Michael Jordan. Yes, it's ironic in a technical sense, but it's fun and heartwarming. Veiled as it might be, there's no doubt that the Minion craze is due in part to the longing for some sincerity. Young people are sick of the self-awareness and cynicism that social media breeds. What if the dumb children's movie with a happy ending, was actually a reprieve from the constant self-analysis? And besides, who doesn't want to get dressed up and go somewhere with their friends? 
'Morbius' memes reminded us of the cruelty of social media, but the 'Minions' in all their dopey earnestness, may have revealed the lack of good, wholesome fun. 
By Patrick Lynott
Click here to read The Hollywood Insider's CEO Pritan Ambroase's love letter to Cinema, TV and Media. An excerpt from the love letter: The Hollywood Insider's CEO/editor-in-chief Pritan Ambroase affirms, "We have the space and time for all your stories, no matter who/what/where you are. Media/Cinema/TV have a responsibility to better the world and The Hollywood Insider will continue to do so. Talent, diversity and authenticity matter in Cinema/TV, media and storytelling. In fact, I reckon that we should announce "talent-diversity-authenticity-storytelling-Cinema-Oscars-Academy-Awards" as synonyms of each other. We show respect to talent and stories regardless of their skin color, race, gender, sexuality, religion, nationality, etc., thus allowing authenticity into this system just by something as simple as accepting and showing respect to the human species' factual diversity. We become greater just by respecting and appreciating talent in all its shapes, sizes, and forms. Award winners, which includes nominees, must be chosen on the greatness of their talent ALONE.
I am sure I am speaking for a multitude of Cinema lovers all over the world when I speak of the following sentiments that this medium of art has blessed me with. Cinema taught me about our world, at times in English and at times through the beautiful one-inch bar of subtitles. I learned from the stories in the global movies that we are all alike across all borders. Remember that one of the best symbols of many great civilizations and their prosperity has been the art they have left behind. This art can be in the form of paintings, sculptures, architecture, writings, inventions, etc. For our modern society, Cinema happens to be one of them. Cinema is more than just a form of entertainment, it is an integral part of society. I love the world uniting, be it for Cinema, TV, media, art, fashion, sport, etc. Please keep this going full speed."
More Interesting Stories From The Hollywood Insider
– Want GUARANTEED SUCCESS? Remove these ten words from your vocabulary| Transform your life INSTANTLY
– A Tribute to Martin Scorsese: A Complete Analysis of the Life and Career of the Man Who Lives and Breathes Cinema 
– Do you know the hidden messages in 'Call Me By Your Name'? Find out behind the scenes facts in the full commentary and In-depth analysis of the cinematic masterpiece
– A Tribute To The Academy Awards: All Best Actor/Actress Speeches From The Beginning Of Oscars 1929-2019 | From Rami Malek, Leonardo DiCaprio To Denzel Washington, Halle Berry & Beyond | From Olivia Colman, Meryl Streep To Bette Davis & Beyond
– In the 32nd Year Of His Career, Keanu Reeves' Face Continues To Reign After Launching Movies Earning Over $4.3 Billion In Total – "John Wick", "Toy Story 4", "Matrix", And Many More
minions, minions, minions, minions, minions, minions, minions, minions, minions, minions, minions, minions, minions, minions, minions, minions, minions, minions, minions, minions, minions, minions, minions, minions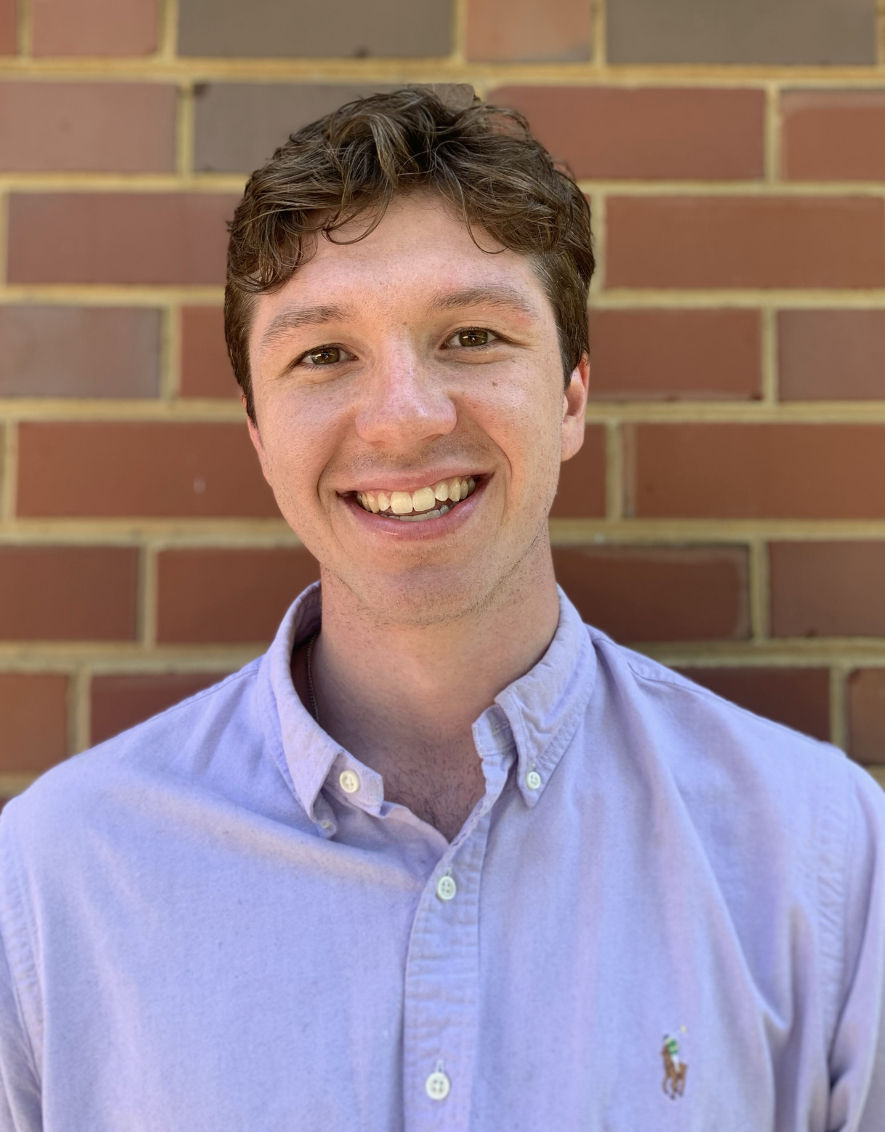 Patrick Lynott is a writer and screenwriter. He cares about Cinema. He cares about meaningful stories. And he cares about preserving and elevating things that people work long and hard on.Despite the incessant barrage of "content" vying for his (and everyone's) attention, he believes it's never been more important to pedestalize labors of real art across from a spectrum of voices. The Hollywood Insider is one of the few networks committed to doing this through substantive coverage of quality entertainment. The future of good Cinema and healthy culture relies on outlets and people willing to champion those values. Here's to that future.