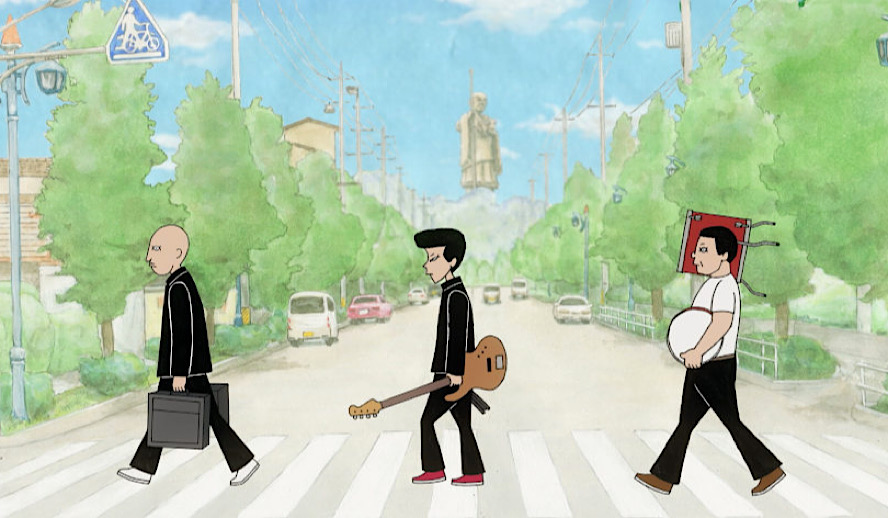 Photo: 'On-Gaku: Our Sound'/GKIDS Films
 '
On-Gaku: Our Sound' – An Unforgettable Anime Experience
If you're like me, you'll always remember your first time watching On-Gaku: Our Sound. For me, it was at Atlanta's unparalleled Midtown Art Cinema (responsibly socially distanced, of course). I thank my lucky stars that I am still able to visit movie theaters on a semi-regular basis in 2020, and I am also incredibly thankful that Midtown Art Cinema has been able to remain afloat despite this year's apocalyptic impact on the theater industry. There's something completely irreplaceable about a local low-key indie movie theater. The usher working the cash register gave me the details about exactly how many minutes I had before the film would start and explained that an animated short would play before the feature. He also suggested that I order a sake to "facilitate my anime experience", and I spontaneously complied.
Related article: Record Breaker: Anime 'Demon Slayer' Beats 'Spirited Away' as The Biggest Japanese Box-Office Ever
Related article: 'Alice in Borderland': An Achievement in Hard World Building – Manga Series
This was more than just a movie. This was a revelation. From entering the theater to exiting, everything was immaculate. The short film that accompanied On-Gaku set the stage. It was Make it Soul, a wondrous parable chronicling a fateful meeting between soul music legends James Brown and Solomon Burke. Make it Soul is a magic marker miracle guaranteed to warm your heart with a stick of dynamite. It's definitely worth seeking out, either as the impeccably paired aperitif to On-Gaku or otherwise.
Song of the Slacker
On-Gaku follows Kenji (Shintarô Sakamoto), a high school layabout who seems to do nothing but watch cartoons, play fighting video games, and halfheartedly hit a punching bag with his two friends Asakura (Tateto Serizawa) and Ôta (Tomoya Maeno). In spite of (or perhaps because of) their zen-like stasis, Kenji and company are paradoxically regarded as the most dangerous guys in town, feared by classmates and envied by crosstown rivals. With his vacuous goldfish stare that nonetheless evokes dread and panic from all who perceive him as a potential threat, cue ball-headed Kenji is like One Punch Man with a dash of Robin, the Swedish cartoon character that starred in the music video for Radiohead's Paranoid Android. Meanwhile, friends Asakura and Ôta are Merry and Pippin to Kenji's Frodo, Walter, and Donny to his Big Lebowski, Rosencrantz and Guildenstern to his Hamlet. They are a delightful duo complete unto themselves, their commitment to passivity made complete by their utter devotion to the agency of the town's biggest slacker.
Related article: MUST WATCH – Hollywood Insider's CEO Pritan Ambroase's Love Letter to Black Lives Matter – VIDEO
Subscribe to Hollywood Insider's YouTube Channel, by clicking here. 
There's something truly mesmerizing about Kenji. His tabula rasa face, slow and deliberate speech and lack of obvious desires give him the capacity to contain whatever psychological traits the viewer may subconsciously imbue him with. He is the ideal cipher. It's easy to imagine Kenji and his gang continuing down a road of trivial pursuit ad infinitum, were it not for the intervention of fate in the form of a bass guitar thrust into Kenji's unsuspecting hands. To resist destiny requires more deliberateness than to accept it, so Kenji announces that the trio are to start a band.
A Fried Egg Meteor Shower
In giving this group of aimless goofballs purpose through music, Kenji Iwaisawa's film relays a message about the connective power of song that is both simple and profound. The trio's sound is primitive yet supremely unified, and it seems to have an alchemical, larger-than-life impact on those who hear it. It's a bit similar to the adventures of Bill and Ted, the ambitionless teenage rockers suddenly tasked with saving the world through excellent guitar solos. Aya (Ren Komai), Kenji's would-be romantic interest who matches him in nonchalance, subtly clicks into engagement, skipping teenage mall trips to practice singing. Ôba (Naoto Takenaka), the mohawked gangster who fancies himself as challenger for Kenji's throne, is all the more incensed that Kenji has a goal that doesn't involve grappling with him.
Related article: The Power of Positivity: Ikorodu Bois + Chris Hemsworth + Russo Brothers + Sam Hargrave
Limited Time Offer – FREE Subscription to Hollywood Insider
Click here to read more on Hollywood Insider's vision, values and mission statement here – Media has the responsibility to better our world – Hollywood Insider fully focuses on substance and meaningful entertainment, against gossip and scandal, by combining entertainment, education, and philanthropy. 
But no one is more impacted than Morita (Kami Hiraiwa), the music-obsessed singer of the high school folk group. Upon hearing Kenji's sound, Morita experiences a vision quest evocative of Yellow Submarine or the animations of Terry Gilliam, featuring amusing surrealist touches like a fried egg meteor shower, a slowly crashing blimp, and two perfect mounds of hardened dirt forming on glasses lenses. Morita's increasing existential crises in reaction to Kenji's unpractised transcendence culminate in the character stealthily becoming On-Gaku's heart and soul.
On-Gaku electrifies from the first frame. It doesn't jolt you in the wild, phantasmagoric way that a Marvel movie or a particularly zany episode of Adventure Time does; the lightning bottled here is rather a rarer, more refined, effervescent vintage. On-Gaku is like ozone, the chemically crisp, surprisingly refreshing scent that fills the air just before a summer storm. There is a visual component to this observation–Iwaisawa's film features gorgeous, serene water-color backgrounds which its sharply drawn characters casually drift through like electrically-charged particles.
Related article: Hollywood Insider's CEO Pritan Ambroase: "The Importance of Venice Film Festival as the Protector of Cinema"
Related article: The Masters of Cinema Archives: Hollywood Insider Pays Tribute to 'La Vie En Rose', Exclusive Interview with Director Olivier Dahan
A Linklater-esque Instant Classic
The sensation of discovering On-Gaku is similar to that of discovering Jim Jarmusch, Richard Linklater, or the early films of Wes Anderson. Iwaisawa has a preternatural understanding of the gentler rhythms of comedy that will have you locked in an ear-to-ear grin for the duration of the film if you happen to speak its language. On-Gaku seems to share more DNA with those auteur indie hangout films than it does with your typical feature-length anime, aside from Morita's somewhat Miyazaki-reminiscent hallucinations. It features some of the best rotoscoping since Linklater's Waking Life, brilliantly using the technique to capture the hypnotic and transformative effect of live music. Like so many cult classics, Iwaisawa's film is engagingly soundtrack-driven, featuring silly yet sincere songs from Tomohiko Banse, Wataru Sawabe,  and Grandfunk. As the film meanderingly barrels towards its big music festival finale, its soundtrack takes on a mythical quality.
On-Gaku is a labor of love, its seven years of indie production evident in its hand-drawn frames. It's full of endearingly quirky vocal performances, its actors perfectly attuned to the deadpan comedy of Hiroyuki Ohashi's original manga from which the film was adapted. Although the film maintains a minimalist execution for both budgetary and aesthetic concerns, it's full of hilarious small flourishes–my favorite being the bizarre cartoon Kenji watches titled "The Mischievous Squeeze." (It reminded me of the Cheddar Goblin in Panos Cosmatos's Mandy, in that it's a brief look into a world within a world that provides more questions than it does answers). Ultimately, On-Gaku is much like its wacky characters: it's a bunch of disparate, unconventional elements coming together to make wonderful music.
An excerpt from the love letter: Hollywood Insider's CEO/editor-in-chief Pritan Ambroase affirms, "Hollywood Insider fully supports the much-needed Black Lives Matter movement. We are actively, physically and digitally a part of this global movement. We will continue reporting on this major issue of police brutality and legal murders of Black people to hold the system accountable. We will continue reporting on this major issue with kindness and respect to all Black people, as each and every one of them are seen and heard. Just a reminder, that the Black Lives Matter movement is about more than just police brutality and extends into banking, housing, education, medical, infrastructure, etc. We have the space and time for all your stories. We believe in peaceful/non-violent protests and I would like to request the rest of media to focus on 95% of the protests that are peaceful and working effectively with positive changes happening daily. Media has a responsibility to better the world and Hollywood Insider will continue to do so."
Ways to support Black Lives Matter Movement to end systemic racism
– Do you know the hidden messages in 'Call Me By Your Name'? Find out behind the scenes facts in the full commentary and In-depth analysis of the cinematic masterpiece
– A Tribute To The Academy Awards: All Best Actor/Actress Speeches From The Beginning Of Oscars 1929-2019 | From Rami Malek, Leonardo DiCaprio To Denzel Washington, Halle Berry & Beyond | From Olivia Colman, Meryl Streep To Bette Davis & Beyond
– In the 32nd Year Of His Career, Keanu Reeves' Face Continues To Reign After Launching Movies Earning Over $4.3 Billion In Total – "John Wick", "Toy Story 4", "Matrix", And Many More
On-gaku: our sound, On-gaku: our sound, On-gaku: our sound, On-gaku: our sound, On-gaku: our sound, On-gaku: our sound, On-gaku: our sound, On-gaku: our sound, On-gaku: our sound, On-gaku: our sound, On-gaku: our sound, On-gaku: our sound, On-gaku: our sound, On-gaku: our sound, On-gaku: our sound, On-gaku: our sound, On-gaku: our sound, On-gaku: our sound, On-gaku: our sound, On-gaku: our sound, On-gaku: our sound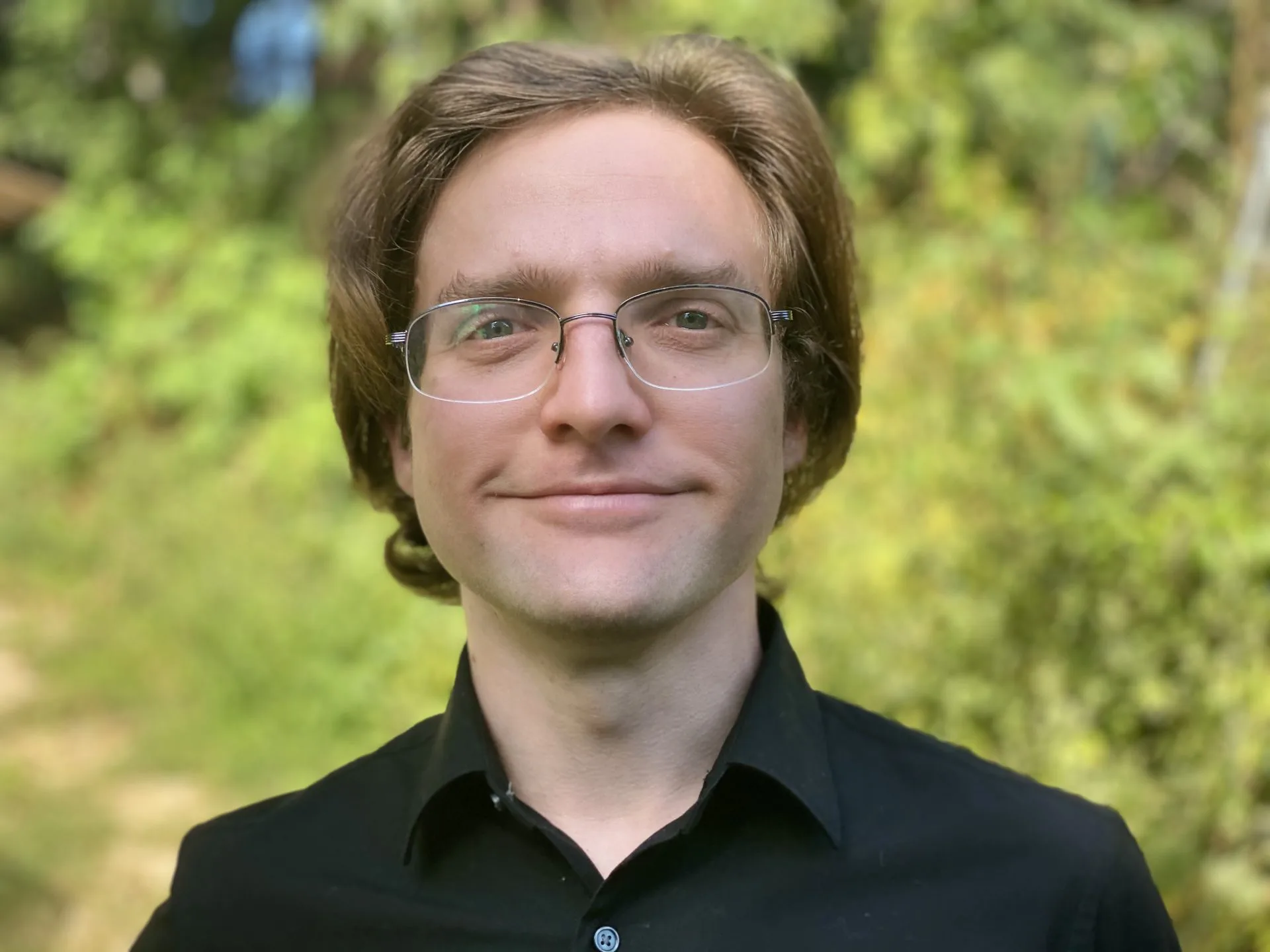 Trent
Kinnucan is a film and television critic, with over 5,000 film hours logged to date. He is devoted to maintaining an encyclopedic knowledge of cinema, with consideration for its history, its cultural impact, and its ability to create social change.
Trent
enjoys finding films that amplify voices otherwise unheard, and reveal images otherwise unseen.
Trent
's interest in media coverage as a way to inspire meaningful dialogue led him to
Hollywood Insider,
a media network that consistently prioritises journalism and content with a purpose.
Trent
also recognizes that media is meant to be enjoyed, which aligns with
Hollywood Insider's
penchant for tackling complex issues with levity and original insight.
Trent
hopes to share his love of film with others, and to help further expand the bandwidth of artists with something to say.