Video Version of this Article
Photo: Dreamworks Animation Films
Introduction
Dreamworks Animation is a studio that's gone through all sorts of changes over the decade. They've gone from making films that felt like they were aimed more at adults than at kids, to movies that almost exclusively target kids (not that this is a bad thing at all, of course), to movies that appeal to people of all ages. Their reputation is all over the map too, with some people disliking the more "hip" attitude some of their movies display, while others see them as a great studio on par with their main competitor Disney. To inject my personal opinion into the mix, while I don't love every single thing Dreamworks has put out, I respect the studio for a number of reasons, one being how experimental they are. It's hard to predict what kind of film they'll come out with next, and they've managed to make some pretty insane ideas work. However, not all of those ideas have ever made it to a full movie, as the studio is behind quite a few unrealized projects, a couple of which honestly seemed pretty neat.
Things to do: 
Click here to read more on

The Hollywood Insider's

vision, values and mission statement here – Media has the responsibility to better our world –

The Hollywood Insider

fully focuses on substance and meaningful entertainment, against gossip and scandal, by combining entertainment, education, and philanthropy.
Dreamworks
Cancellation is unfortunately a natural part of the entertainment business. There's an endless amount of factors and reasons that could lead to a show, movie, book, or any other piece of media getting canceled mid-production. Maybe it was some issue involving funding or rights. Maybe it was due to creative conflict between people involved in the production. Maybe it was realized that the idea simply wouldn't work out that well. Maybe it was because of some other completely unpredictable factor. With the sheer amount of content that's constantly being produced, it's only natural that various projects wind up getting canceled. But sometimes, canceled projects carry a strong amount of potential, and many people wind up seeing their cancellation as unfair. While it goes without saying that how good any canceled piece of media looks is subjective, I'll be going over five Dreamworks films from the past decade that I personally feel could've been excellent, had they been given a chance.
Related video: Full Commentary – Cast & Crew Spills Secrets on Making of 'Elvis' | In-Depth Scoop | Austin Butler
Related video: Full Rendezvous At the Premiere of 'Elvis' with Reactions from Stars | Austin Butler, Baz Luhrmann
Related video: Come Behind The Scenes of 'Elvis' | Austin Butler, Tom Hanks and Baz Luhrmann
A Tribute to Dreamworks: The Rise of the Animation Company that Created 'Shrek' and 'Shark Tale'
'Beekle'
'The Adventures of Beekle: The Unimaginary Friend' is a children's picture book written and illustrated by Dan Sanat. Published in 2014, it centers around an imaginary friend who lives on an island where fellow imaginary friends wait until they're willed into existence by kids, upon which they leave to become that particular child's friend. Beekle, a small white creature, becomes tired of waiting and sets out into the world on his own, hoping to come across his own kid. A year after the book was published, it was announced that Jason Reitman ('Juno,' 'Thank You For Smoking') would write and direct an animated adaptation of the book for Dreamworks. However, no more updates on the project were heard since the initial announcement,  and the film ultimately never saw the light of day.
As someone who watched/listened to a reading of the original book on YouTube, I think it's a bit of a shame this film was dropped as quickly as it was announced. The book has a very sweet tone to it that makes it a very charming read, and the titular Beekle's design is downright adorable. With the right script that expands upon the story's themes, the book could've translated wonderfully into an animated film. Dreamworks has proven themselves capable of making fun, lively movies for younger viewers with the 'Trolls' films, so 'Beekle' would have been right up their alley. It also would have been really interesting to see Jason Reitman, a director who specializes in down-to-Earth live-action films, tackle his first animated project. As of right now though, we'll just have to keep waiting.
Related article: MUST WATCH – The Hollywood Insider's CEO Pritan Ambroase's Love Letter to Black Lives Matter – VIDEO
Related article: Why Queen Elizabeth II Is One Of The Greatest Monarchs | Her Majesty Queen Elizabeth II of United Queendom of Great Britain & Northern Ireland (Video Insight)
Related article: All Best Actor/Actress Speeches From The Beginning Of Oscars 1929-2019 | Hollywood Insider
Related article: The Hollywood Insider's CEO Pritan Ambroase: "The Importance of Venice Film Festival as the Protector of Cinema"
Related article: The Masters of Cinema Archives: The Hollywood Insider Pays Tribute to 'La Vie En Rose', Exclusive Interview with Director Olivier Dahan
Related article: – Want GUARANTEED SUCCESS? Remove these ten words from your vocabulary| Transform your life INSTANTLY
'Larrikins'
Starting out as an original idea by writer Harry Cripps, 'Larrikins' was a musical about a bilby in the Australian outback who joins a traveling band. It was announced all the way back in 2013, with Australian comedian/actor/singer Tim Minchin not only composing the score and songs, but directing alongside Chris Miller. The voice cast included names like Margot Robbie, Hugh Jackman, and Naomi Watts. Tim Minchin spent the next four years dedicating himself to this project… when Dreamworks shut it down, and he made his disappointment clear on his personal blog. Apparently, the cancellation had to do with the film not working out creativity-wise, but either way, it's a shame.
The concept for the film was adapted into a short titled 'Bilby,' which features… a bilby, possibly the one from the canceled film, doing his all to keep a baby albatross safe from the endless dangers the outback poses. It's a decent short, but it barely resembles what 'Larrikins' would have been. While I'm not sure how Chris Miller feels about the feature getting the ax, I do honestly feel bad for Tim Minchin that his vision will never be fully realized.
Monkeys of Mumbai
Speaking of musicals, and insane ideas for that matter, one canceled project that recently caught my attention was 'Monkeys of Mumbai,' an adaptation of the Sanskrit epic 'Ramayana,' but told from the perspective of the story's monkeys. The story of the film involved a pair of monkey brothers whose life on the streets would be interrupted by an expected rise to heroism as they took on a demon from myth. Kevin Lima ('Tarzan,' 'A Goofy Movie,' 'Enchanted') was attached to direct, and Stephen Schwartz and A.R. Rahman would compose the score and songs. The film was in the early stages of production, with the script and music completed, but unfortunately, it was unable to move forward due to a corporate tax write-off.
I'm a total sucker for films with interesting, ambitious ideas, and 'Monkeys of Mumbai' very well could have been one such movie. The art that Kevin Lima released on his Twitter looked really nice, as did some of the animation work that surfaced. With Dreamworks' tendency to make unique ideas work, I could totally see 'Monkeys of Mumbai' showing up on people's lists of favorite Dreamworks films. The movie also could've been a really fun way to introduce younger audiences to both Bollywood movies and Indian culture in general. Personally, this movie's cancellation disappoints me the most out of all the movies on this list.
Related video: EVOLUTION: Every Tom Cruise Role From 1981 to 2021, All Performances Exceptionally Poignant
Related article: A Tribute to Johnny Depp: The Actor and Musician Who Defined Range
Related video: EVOLUTION: Every Johnny Depp Role From 1984 to 2020, All Performances Exceptionally Poignant
Related article: A Tribute to the Hero & President Volodymyr Zelenskyy: Comedian/Actor, Ukraine's President and Heroic Leader
Me and My Shadow
Now here's one that has quite the history behind it. 'Me and My Shadow' was a film that was announced all the way back in December of 2010. From there, it had what sounded like a rather rough production, with director Mark Dinal being switched out with Alessandro Carloni, and the film's release date getting changed around alongside that of 'Mr. Peabody and Sherman.' Jefferey Katzenberg attended a screening of the unfinished film, and was apparently unimpressed by what he saw. Later, Edgar Wright was hired to revive the project, tasked with directing and co-writing it alongside David Williams. However, thanks to management changes, the people that hired him no longer worked at the company, and progress once again petered out.
The actual story of 'Me and My Shadow' involved a setup that almost sounds like it'd be right at home in a Pixar movie, presenting a world in which everyone's shadows are sentient. One shadow, sick of his boring human, decides to take over him in order to stop a villainous uprising in the shadow world. The shadows themselves were to be traditionally animated, a detail that caught my attention back when I first heard of this film. 'Me and My Shadow' has obtained quite a following online, with many people documenting its production and attempting to find all the unfinished animation that was done for it. While chances are slim that this film will ever be saved, I can admire any film that manages to garner such a fanbase in spite of the lack of a finished product.
Related article: EVOLUTION: Every Henry Cavill Role From 2001 to 2021, All Performances Exceptionally Poignant
Related article: EVOLUTION: Every Chris Evans Role From 1997 to 2020, All Performances Exceptionally Poignant
Related article: #metoo Revolution: Powerful Questions That Need Answers
Related article: FACT-CHECKED Series: Timothee Chalamet and 32 Facts about The Young Superstar
'Spooky Jack'
Believe it or not, at one point Dreamworks Animation made an attempt to collaborate with horror producer Jason Blum to make an animated horror comedy just in time for the spooky season. Set for a 2021 release, 'Spooky Jack' would have been a film where a father and his three kids move into a new house, before the siblings find out that there are monsters living there… only the monsters happen to be scared of humans! 'Spooky Jack' was originally envisioned as a live-action film written by Robert Ben Garant before the decision was made to switch to animation. Unfortunately, the film was taken off the schedule on October 7, 2019, never getting the chance to serve as the next work that today's kids would look back on and say "Man, this film freaked me out when I was little!"
Children's horror is a fascinating subject to me, as filmmakers must avoid some of the usual tropes that come with the genre, such as violence and adult themes, rather relying on being as creepy and suspenseful as works aimed at kids can be. R.L. Stine and the various shows and movies based on his numerous book series (excluding 'Fear Street') are prime examples of this, and sometimes children's horror can be surprisingly dark, which I always admire. I'd also like to say that Dreamworks partnering with an actual horror-centric company like Blumhouse is a brilliant idea. I would have loved to see the two studios come together to create something accessible for the whole family, and the late September release date would make it perfect for helping kids and animation fans alike to get into the Halloween spirit. I also think the premise sounds really cute, if not a bit simple. A group of kids bonding with supernatural entities with (presumably) everyone realizing they're not so different after all is the kind of wholesome story that I admittedly have a big soft spot for. 'Spooky Jack' could've been a fun way to introduce kids to the world of horror content, but alas, all that remains of the project today is the logline and some concept art.
Conclusion
It's impossible to know for sure what all of these movies would have been like, or how well they actually would have turned out. Either way, I always find it fascinating to look at canceled projects and imagine just what they would've been like had they actually been made. Heck, I haven't even gone over all the canceled Dreamworks films. I could've talked about 'B.O.O.: Bureau of Otherworldly Operations,' a film that I distinctly remember seeing announcements for back when it was slated to come out in 2015, but the films that I've listed off here simply interested me more.
Even if some of Dreamworks Animation's more interesting-sounding projects have wound up on the chopping block, I'll always admire them for being one of the more eclectic mainstream animation studios. And with some of their most recent films taking things a step further, with unique, stylized visuals, I can't wait to see what they have in store for the future.
By Austin Oguri
Click here to read The Hollywood Insider's CEO Pritan Ambroase's love letter to Cinema, TV and Media. An excerpt from the love letter: The Hollywood Insider's CEO/editor-in-chief Pritan Ambroase affirms, "We have the space and time for all your stories, no matter who/what/where you are. Media/Cinema/TV have a responsibility to better the world and The Hollywood Insider will continue to do so. Talent, diversity and authenticity matter in Cinema/TV, media and storytelling. In fact, I reckon that we should announce "talent-diversity-authenticity-storytelling-Cinema-Oscars-Academy-Awards" as synonyms of each other. We show respect to talent and stories regardless of their skin color, race, gender, sexuality, religion, nationality, etc., thus allowing authenticity into this system just by something as simple as accepting and showing respect to the human species' factual diversity. We become greater just by respecting and appreciating talent in all its shapes, sizes, and forms. Award winners, which includes nominees, must be chosen on the greatness of their talent ALONE.
I am sure I am speaking for a multitude of Cinema lovers all over the world when I speak of the following sentiments that this medium of art has blessed me with. Cinema taught me about our world, at times in English and at times through the beautiful one-inch bar of subtitles. I learned from the stories in the global movies that we are all alike across all borders. Remember that one of the best symbols of many great civilizations and their prosperity has been the art they have left behind. This art can be in the form of paintings, sculptures, architecture, writings, inventions, etc. For our modern society, Cinema happens to be one of them. Cinema is more than just a form of entertainment, it is an integral part of society. I love the world uniting, be it for Cinema, TV, media, art, fashion, sport, etc. Please keep this going full speed."
More Interesting Stories From The Hollywood Insider
– Want GUARANTEED SUCCESS? Remove these ten words from your vocabulary| Transform your life INSTANTLY
– A Tribute to Martin Scorsese: A Complete Analysis of the Life and Career of the Man Who Lives and Breathes Cinema 
– Do you know the hidden messages in 'Call Me By Your Name'? Find out behind the scenes facts in the full commentary and In-depth analysis of the cinematic masterpiece
– A Tribute To The Academy Awards: All Best Actor/Actress Speeches From The Beginning Of Oscars 1929-2019 | From Rami Malek, Leonardo DiCaprio To Denzel Washington, Halle Berry & Beyond | From Olivia Colman, Meryl Streep To Bette Davis & Beyond
– In the 32nd Year Of His Career, Keanu Reeves' Face Continues To Reign After Launching Movies Earning Over $4.3 Billion In Total – "John Wick", "Toy Story 4", "Matrix", And Many More
dreamworks, dreamworks, dreamworks, dreamworks, dreamworks, dreamworks, dreamworks, dreamworks, dreamworks, dreamworks, dreamworks, dreamworks, dreamworks, dreamworks, dreamworks, dreamworks, dreamworks, dreamworks, dreamworks, dreamworks, dreamworks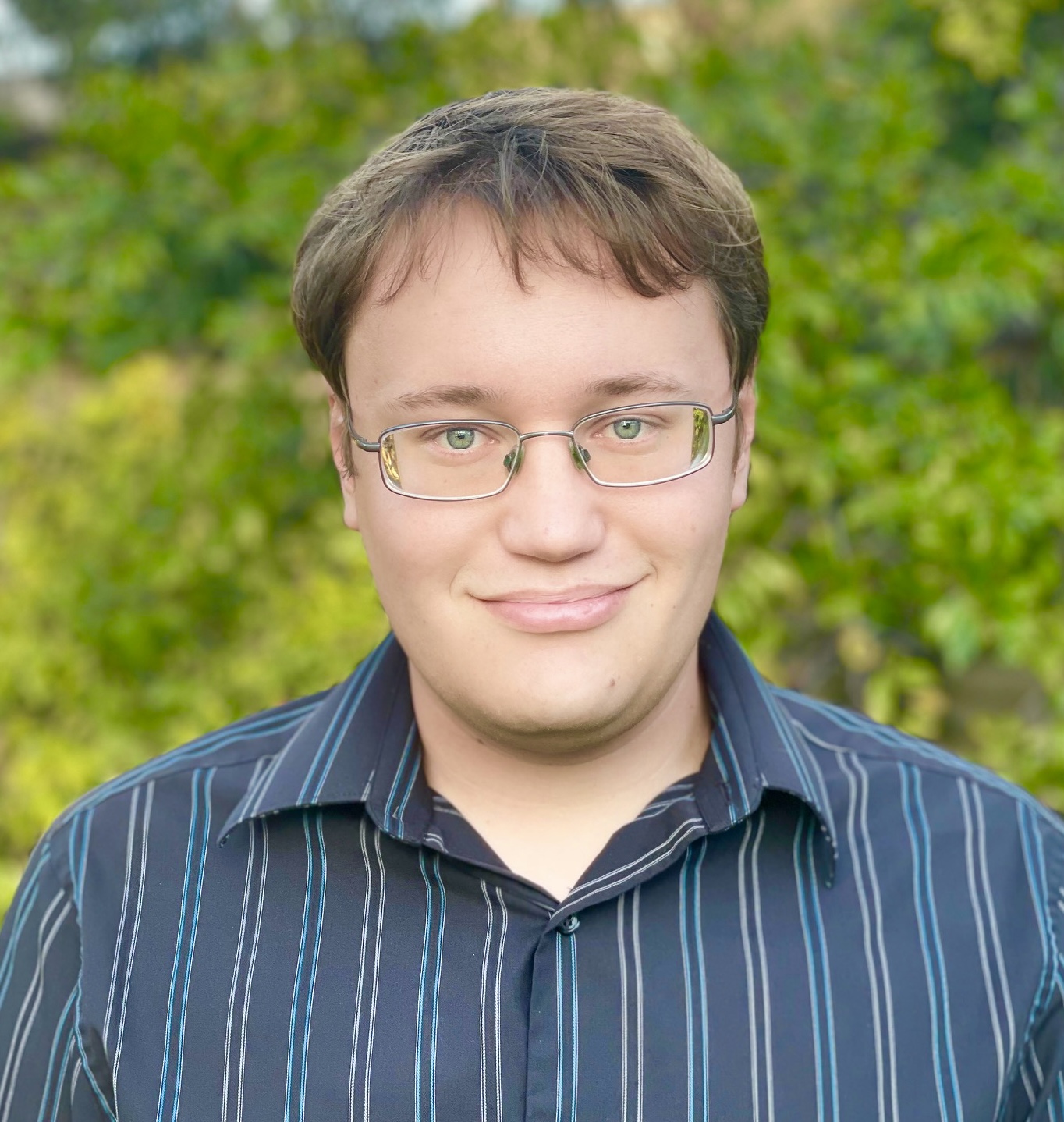 Austin Oguri is a screenwriter and has deep appreciation for the art of film in general, he aims to offer unique perspectives through his film reviews and feature articles. He also has a soft spot for lesser-known works, and enjoys spotlighting them whenever he can. Austin has always found it necessary for people to encourage and bring out the best in each other, and as a writer at The Hollywood Insider, he can combine that ideology with his ability to think outside the box and truly express his love for the arts in the best ways possible.