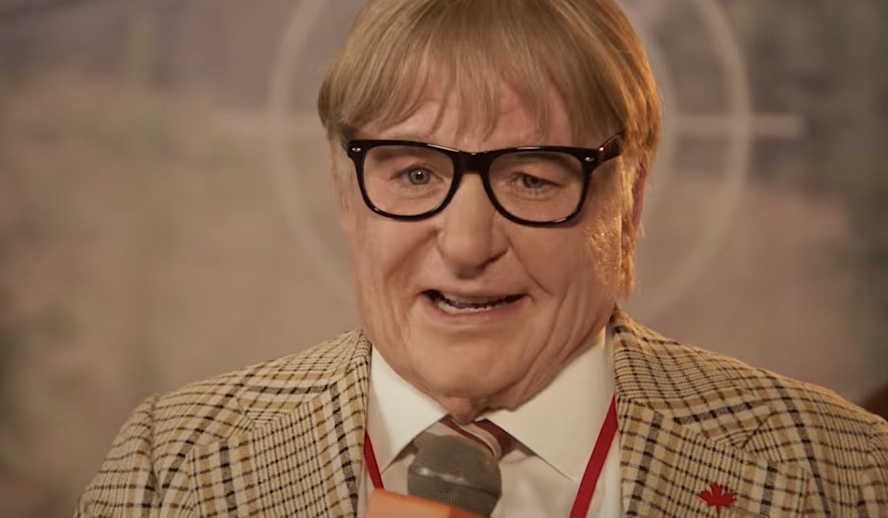 Photo: 'The Pentaverate'
A Tried and True Style
Mike Myers built a solid legacy in the 1990s and early 2000s as one of the most influential and recognizable comedy stars in the world after making a name for himself on Saturday Night Live with his cast of outrageous characters. In films like 'Austin Powers', 'Wayne's World' and 'So I Married an Axe Murderer' Myers puts the skills he learned on SNL to work by taking on the roles of multiple characters within the films. This developed and became Myers' calling card with all of his future projects, including 'Shrek' and later the 'The Love Guru', where for comedy he plays different parts throughout the films often sharing the screen with himself.  
Related article: OSCAR-NOMINATED – EXCLUSIVE: 'Dune' Full Commentary, Reactions, Making Of – Timothee Chalamet, Zendaya, Oscar Isaac
Related article: OSCAR-NOMINATED – 'House of Gucci' Full Commentary & Behind the Scenes – Lady Gaga, Adam Driver, Jared Leto, Al Pacino
Related article: OSCAR-NOMINATED – 'Belfast' Full Commentary & BTS – Jamie Dornan, Caitriona Balfe, Judi Dench
Related article: OSCAR-NOMINATED – 'West Side Story' Full Commentary – Rita Moreno, Steven Spielberg, Rachel Zegler
Related article: OSCAR-NOMINATED – 'No Time to Die' Full Commentary, Behind the Scenes & Reactions, Daniel Craig, Rami Malek, Bond
Myers has brought that same approach to his newest series now streaming on Netflix, 'The Pentaverate'. The story revolves around Keegan Michael Key's Physicist character becoming the newest member of a secret society of five members that benevolently controls all the world's events, with Myers playing the parts of the other 4 members. The actor does not stop there however and also plays the role of a has-been that never was Canadian TV journalist who is inspired to dig into the secret organization by a conspiracy theorist who is, you guessed it, also played by Mike Myers. 
It's understandable why Myers continues to go back to the well with this format of himself playing multiple characters in the show, as it has worked very well for him in the past. The Austin Powers movies are beloved by many and his fans seem to be content with the approach he takes when crafting his work. However, one thing that felt glaringly absent from 'The Pentaverate' is the answer to the question of "why?" Is Myers doing this just to do it, or is it more about the actor expressing the idea that he alone is the funniest person alive? A lot of the series feels like it would be improved with an actual cast of characters, as opposed to just Myers running around and talking to himself with different costumes, wigs, and occasionally accents on. 
The story as a whole really honestly comes across as more of a half-baked concept, where instead of a plot, the idea was well Mike Myers will play different characters and that will make it funny. Unfortunately, that does not appear to be working out in spite of how much fun it seems that Myers is having by playing the different parts. 
Related article: All Best Actor/Actress Speeches From The Beginning Of Oscars 1929-2019 | Hollywood Insider
Related article: EVOLUTION: Every Henry Cavill Role From 2001 to 2021, All Performances Exceptionally Poignant
Related article: EVOLUTION: Every Chris Evans Role From 1997 to 2020, All Performances Exceptionally Poignant
Related article: 'In the Heights' Full Commentary & Behind the Scenes +  Reactions – Lin Manuel Miranda, John M. Chu
'The Pentaverate' – In Lieu of Flowers, Please Send Support
Ever brilliant in everything he is in and doing the most with what he has been given here is Keegan Michael Key. The sketch comedy legend turned bonafide tv and movie star is undertaking a noble quest here by acting with the multiple personalities Myers has cooked up here. Key brings a nice charm to the part of Physicist Dr. Hobart Clark, who finds himself lost and confused with the fact that this secret organization exists and with his role within it. While Key is doing his best, there really is no other supporting cast to speak of. Debi Mazar is funny in the role of Patty, the assistant to the Pentaverate members but she serves no other purpose than to be a potential love interest for Key's character. 
Related article: The Hollywood Insider's CEO Pritan Ambroase: "The Importance of Venice Film Festival as the Protector of Cinema"
Related article: The Masters of Cinema Archives: The Hollywood Insider Pays Tribute to 'La Vie En Rose', Exclusive Interview with Director Olivier Dahan
Related article: – Want GUARANTEED SUCCESS? Remove these ten words from your vocabulary| Transform your life INSTANTLY
Aside from the story limitations, this is another area missing from the model Myers has cooked up. Without a true supporting cast of different actors, I could not remove myself from not seeing Mike Myers in each role, as opposed to the new character he was supposed to be portraying. The model has worked for him before, but seeing just Mike Myers as opposed to the character, the story becomes hard to feel compelled by. 
Is This a Mockumentary? 
With much of the story and character work reliant on Myers and Myers alone, it is hard to separate the actor from the characters. With the Pentaverate group and the acknowledgment in this universe by his conspiracy theory character about real-life insane conspiracies like Q-Anon, it is tough to find comedy in the whole Pentaverate-ness of it all. There are bits played for a comedy involving making fun of the secret society's traditions and ceremonies, but the audience is left with more questions as opposed to laughing. 
Related article: Why Queen Elizabeth II Is One Of The Greatest Monarchs | Her Majesty Queen Elizabeth II of United Queendom of Great Britain & Northern Ireland (Video Insight)
Limited Time Offer – FREE Subscription to The Hollywood Insider
Click here to read more on The Hollywood Insider's vision, values and mission statement here – Media has the responsibility to better our world – The Hollywood Insider fully focuses on substance and meaningful entertainment, against gossip and scandal, by combining entertainment, education, and philanthropy.
Related article: #metoo Revolution: Powerful Questions That Need Answers
Related article: FACT-CHECKED Series: Timothee Chalamet and 32 Facts about The Young Superstar
By seeing the world and the story through Keegan Michael Key's eyes, are we meant to take these events seriously, or is the whole secret organization bit one big joke? Myers is doing his best to try to bring some levity and expose to his audience how ridiculous and insane the whole operation of these secret groups would be if they were real, but in so doing it feels like he is invalidating his own storyline. It is tough to say whether the Pentaverate pose a threat to humankind as we know it, or if they truly are generally just the good guys who want to help keep the world turning for the better. 
Netflix: Too Big to Fail?
In a word, no. All credit due to Mike Myers on his amazing career, and a huge thanks for making 'Shrek' but 'The Pentaverate' unfortunately represents the decline of what was once the gold standard of streaming services. Too much of the comedy and plot feel like they belong in one of the SNL era of Myers' movies or shows as opposed to here in 2022 where the more is rightfully expected out of our storytellers. This idea the streamer had of greenlighting so many bulky projects is, unfortunately, coming back on them seemingly nonstop these days, and 'The Pentaverate' is the most recent example of this. 
Related article: MUST WATCH – The Hollywood Insider's CEO Pritan Ambroase's Love Letter to Black Lives Matter – VIDEO
Subscribe to The Hollywood Insider's YouTube Channel, by clicking here.
The company needs a shot in the arm, but unfortunately, audiences were not looking for Mike Myers' making poop jokes featuring him playing whatever insane characters he had cooked up. Maybe the storyline progresses in a strong direction, but after the first episode, it is tough to have high expectations about where it might go. Myers is still a funny actor, and can genuinely elicit a laugh with a wink and smile but I would have liked to have seen more growth out of him and his work in 2022. All six episodes of 'The Pentaverate' are now streaming on Netflix. 
Cast: Mike Myers, Keegan Michael Key, Ken Jeong, Lydia West | Created by Mike Myers | Directed By: Tim Kirkby
By Mark Raymond
Click here to read The Hollywood Insider's CEO Pritan Ambroase's love letter to Cinema, TV and Media. An excerpt from the love letter: The Hollywood Insider's CEO/editor-in-chief Pritan Ambroase affirms, "We have the space and time for all your stories, no matter who/what/where you are. Media/Cinema/TV have a responsibility to better the world and The Hollywood Insider will continue to do so. Talent, diversity and authenticity matter in Cinema/TV, media and storytelling. In fact, I reckon that we should announce "talent-diversity-authenticity-storytelling-Cinema-Oscars-Academy-Awards" as synonyms of each other. We show respect to talent and stories regardless of their skin color, race, gender, sexuality, religion, nationality, etc., thus allowing authenticity into this system just by something as simple as accepting and showing respect to the human species' factual diversity. We become greater just by respecting and appreciating talent in all its shapes, sizes, and forms. Award winners, which includes nominees, must be chosen on the greatness of their talent ALONE.
I am sure I am speaking for a multitude of Cinema lovers all over the world when I speak of the following sentiments that this medium of art has blessed me with. Cinema taught me about our world, at times in English and at times through the beautiful one-inch bar of subtitles. I learned from the stories in the global movies that we are all alike across all borders. Remember that one of the best symbols of many great civilizations and their prosperity has been the art they have left behind. This art can be in the form of paintings, sculptures, architecture, writings, inventions, etc. For our modern society, Cinema happens to be one of them. Cinema is more than just a form of entertainment, it is an integral part of society. I love the world uniting, be it for Cinema, TV. media, art, fashion, sport, etc. Please keep this going full speed."
More Interesting Stories From The Hollywood Insider
– Want GUARANTEED SUCCESS? Remove these ten words from your vocabulary| Transform your life INSTANTLY
– A Tribute to Martin Scorsese: A Complete Analysis of the Life and Career of the Man Who Lives and Breathes Cinema 
– Do you know the hidden messages in 'Call Me By Your Name'? Find out behind the scenes facts in the full commentary and In-depth analysis of the cinematic masterpiece
– A Tribute To The Academy Awards: All Best Actor/Actress Speeches From The Beginning Of Oscars 1929-2019 | From Rami Malek, Leonardo DiCaprio To Denzel Washington, Halle Berry & Beyond | From Olivia Colman, Meryl Streep To Bette Davis & Beyond
– In the 32nd Year Of His Career, Keanu Reeves' Face Continues To Reign After Launching Movies Earning Over $4.3 Billion In Total – "John Wick", "Toy Story 4", "Matrix", And Many More
the pentaverate, the pentaverate, the pentaverate, the pentaverate, the pentaverate, the pentaverate, the pentaverate, the pentaverate, the pentaverate, the pentaverate, the pentaverate, the pentaverate, the pentaverate, the pentaverate, the pentaverate, the pentaverate, the pentaverate, the pentaverate, the pentaverate, the pentaverate, the pentaverate, the pentaverate, the pentaverate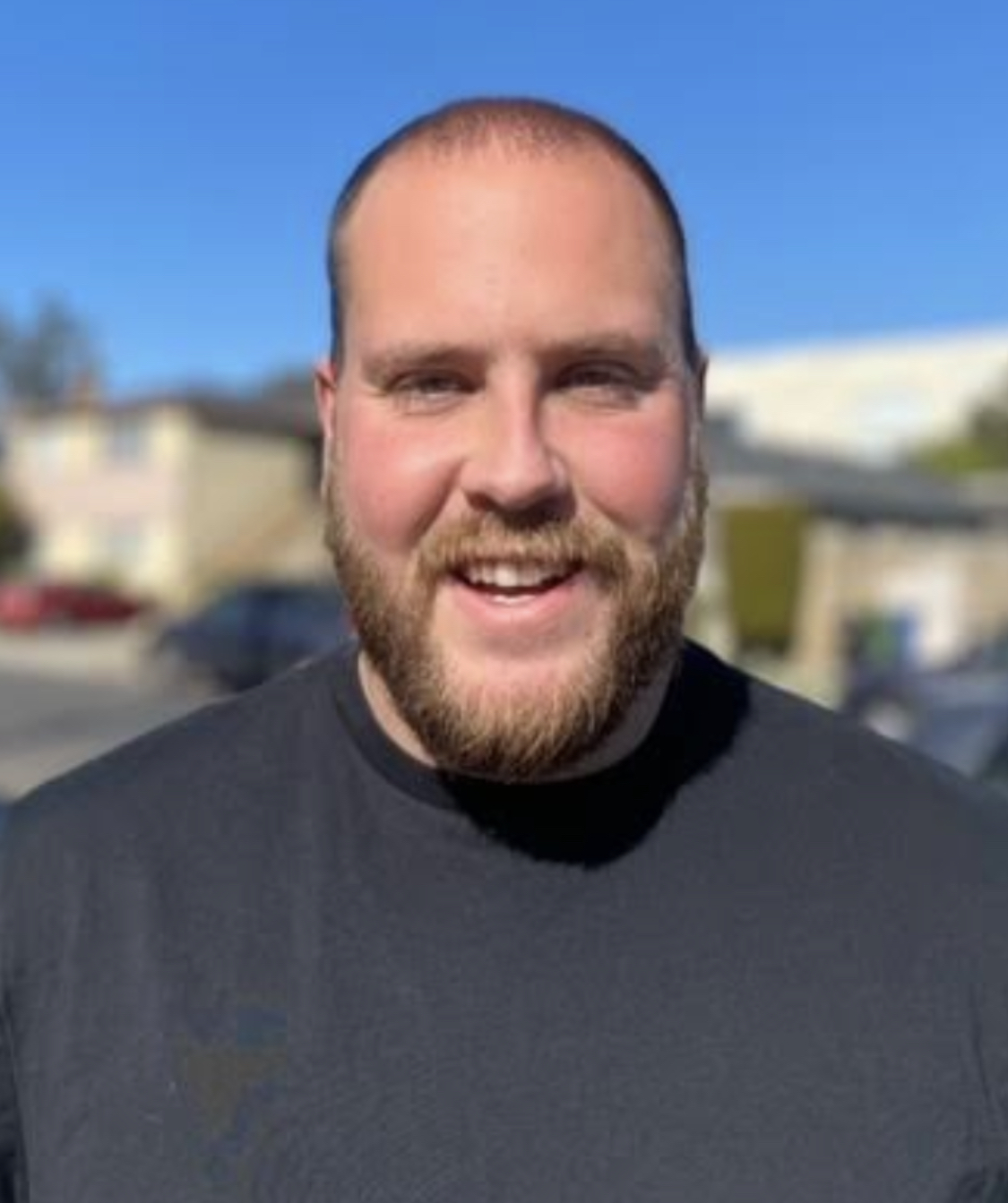 Mark Raymond is a writer and screenwriter who believes himself to be the only person desiring to work in film who originated in New York and currently resides in Los Angeles. Mark was inspired to write from a young age and has always desired to connect and uplift others through his work, as those that motivated him did for him. Mark feels very strongly that the world could use a lot more positivity and optimism, and is therefore very aligned to the mission of The Hollywood Insider to not spread hate or gossip, but instead to build each other up and shine a positive light on anyone bold enough to put their heart and soul into a piece of art. In his writing, Mark aims to use his signature wit to highlight the severity of the more serious and pressing issues of our time, to shine a beacon of light through the darkness. A devoted ally to all, he seeks to inspire and use his platform to give a voice to the voiceless and let his readers know that while everything may not be great right now, one day it can and will be.