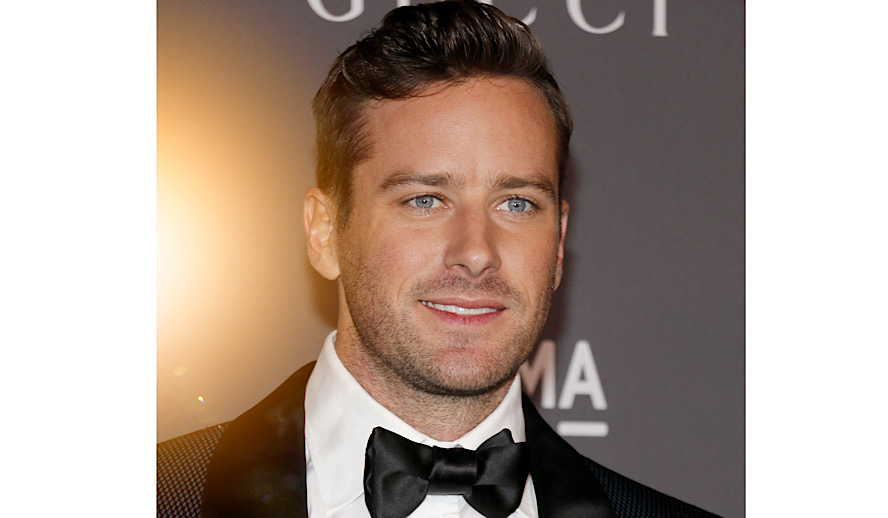 Photo: Armie Hammer at the Film Gala Honoring Mark Bradford and George Lucas, Starfrenzy/Bigstock Photo
Armie Hammer has become a mega-star by breaking all the rules of being a leading man in Hollywood. He is unconventional and that is why we are mesmerized by him. The charismatic movie star has all the qualities required in an A-list leading man. The 33-year-old starred next to Timothée Chalamet in Call Me By Your Name in 2017, and then alongside Felicity Jones in On The Basis of Sex. Hammer has major star power, and he is only getting bigger and brighter. Here are 32 things to get to know the actor better. 
Related article: Did you see the hidden messages in 'Call Me By Your Name'? Find out behind the scenes facts in the full commentary and In-depth analysis of the cinematic masterpiece
1. Armie Hammer lived in the Cayman Islands 
From ages 7 to 13, Hammer's parents moved the family to the Cayman Islands. Hammer moved around quite a bit growing up, but he looks back on his time in the Cayman Islands quite fondly. He told Cosmo on his time there, "I grew up in the Cayman Islands. I didn't play video games or watch TV. I would basically come home from school, throw down my backpack, grab my machete, and go hike and chop down trees to make a fort."
Subscribe to Hollywood Insider's YouTube Channel, by clicking here. 
2. He dropped out of high school to pursue acting
The Hollywood star knew that acting was for him at a pretty young age. In an interview with Strahan and Sara on Good Morning America, Armie recounted that he got his start in acting in a sort of odd way. Hammer told the hosts that just before his senior year he dropped out to pursue a career in acting because he knew it was exactly what he wanted to do. He also mentioned that it was almost taken away from him when his agent called and nearly fired him.
"I just worked my ass off and just poured everything I had…I ended up booking all three jobs that week."
Exclusive: Lion King is now a talk show host? The Launch of NEWEST ANIMATED TALK SHOW – 'The Anytime Show' with host Mister H. I. | Much needed humor and perspective
3. Inducted into the Texas Film Awards Hall of Fame
On March 8, 2018, in Austin, Texas, Armie Hammer was honored at the Austin Film Society's Texas Film Awards. He received the Variety "One To Acclaim" Award, and was not only honored by the board but co-star Timothée Chalamet as well! He delivered a heartfelt speech on Hammer that perfectly summed up Hammer and definitely won the audience over.
4. His cameo in Entourage
2015 film Entourage, has almost too many cameos to count! What's great about these cameos, is that most of the Hollywood stars that are seen throughout the film are just playing a version of themselves, including Armie Hammer. Hammer plays a more stuck up version of himself feuding over the fact that Adrian Grenier's Vincent Chase is dating his ex, Emily Ratajkowski. 
5. Armie was born in Santa Monica, California
Hammer was born in Santa Monica, California. His parents are both from Los Angeles and after a couple of years of moving, the family ultimately settled back into Los Angeles.
Limited Time Offer – FREE Subscription to Hollywood Insider, for substance and meaningful entertainment that is free of gossip and scandal, click here
6. Armie Hammer is the great-grandson of Armand Hammer
Known for his art collection and great involvement in philanthropy, Dr. Armand Hammer was a powerful businessman, and he just so happened to be the great-grandfather of Armie Hammer. He was also involved in the oil business (oil tycoon really), was on the search for a cure for cancer, and made many television appearances giving remarks on international relations. There's not much that he didn't do!
Related article: Do you know the hidden messages in 'Call Me By Your Name'? Find out behind the scenes facts in the full commentary and In-depth analysis of the cinematic masterpiece
7. Armie Hammer adores Timothée Chalamet 
It's kind of hard to not be a fan of Timothee Chalamet, who co-starred as Elio next to Hammer in Luca Guadagnino's 2017 film Call Me By Your Name. The pair have a strong friendship since getting to experience the making of the film together, and Hammer told GQ just how proud he was of Chalamet's performance in the romance film.
"Having seen him go into this project and then watch him as a person rise to the occasion in such a magnificent way and then turn in a performance that is so stellar, I feel lucky to have gotten to witness the whole process."
Our hearts can't take all this love.
​Related article: FACT-CHECKED Series: Timothée Chalamet and 32 Things About This Extraordinary Superstar 
8. Armie Hammer is married to Elizabeth Chambers
In 2010, Hammer and Chambers tied the knot after knowing each other for a few years. When they first met, their love story was a tad complicated. In a 2017 interview with Vulture, Hammer recalled that sadly Chambers was in a relationship when they initially met. "Our friendship continued to grow and grow until one day when I was like, 'I can't be friends with you anymore. You've got to break up with your boyfriend, and we've got to start dating.'" It's safe to say it all worked out!
9. He once appeared in Gossip Girl
Just before entering into the realm of film, Hammer had a few guest spots on some of our favorite television shows. He played a charming scammer by the name of Gabriel Edwards on CW's hit show Gossip Girl in 2008-2009. His character's premise was to lure Serena into romance, all the while scamming her family for money. 
10. Hammer played unforgettable twins in The Social Network
In the hit movie about Mark Zuckerberg and the creation of Facebook, Hammer portrays the Winklevoss twins. Don't be fooled he does not actually have a twin running around (sadly). The other twin is played by Josh Pence, and in post-production, the creators of the film used CGI technology to place Hammer's face on Pence's body. Pretty cool, right? 
Related article: Genius Robert Pattinson and His 15-Year Strategy to 'Tenet' & 'Batman'
Video Version of this Article
11. First lead role as Billy Graham
One role of Hammer's that isn't talked about as much is his very first starring role in the 2008 drama Billy: The Early Years. Hammer portrays Billy Graham, a real-life American evangelist, known as one of the most influential Christian leaders in American History.
12. He has two kids
After marrying Elizabeth Chambers in 2010, the pair became parents to a girl, Harper born in 2014 and a boy Ford born in 2017. Hammer loves being a dad and he told US weekly, "It's fantastic…they're just perfect little human beings who are so pure and inquisitive and open and free and to see that and want to protect that is … it's an amazing urge and I feel so fortunate to have two amazing kids."
Related article: Video: 'Little Women' – Full Commentary & Reactions From Stars With Timothée Chalamet, Saoirse Ronan, Emma Watson, Laura Dern, Meryl Streep, Greta Gerwig, Florence Pugh, Eliza Scanlen, Louis Garrel, James Norton & Team
13. Took courses at UCLA
While trying to navigate his acting career as a young teenager, Hammer also tried his hand in attending college. In a spread for Variety, Hammer stated, "I tried college at UCLA. I gave it a fighting effort and I just couldn't do it." 
14. Home Alone persuaded him to act
There is a moment in every actor's life when they realize that acting is what they wish to pursue for their career. For Armie Hammer he has Home Alone to thank for making him realize his passions.
The star told Variety, "I wanted to act when I was 11. I saw the movie Home Alone and that night I had a dream I was the kid in the movie."
15. Armie Hammer's first IMDB credit was for Arrested Development
Back in 2005 when Hammer was just getting his start as an actor, he booked the role as "Student #2" in Arrested Development. This role came right as that agent that we mentioned was about to drop him! Luckily for him, he booked the role and had a quick speaking part as he made fun of George Michael for running for student body president.
Related Article: Want GUARANTEED SUCCESS? Remove these ten words | Transform your life INSTANTLY
16. Armie is his nickname – his full name is Armand Hammer, after his great-grandfather
Hammer's family is pretty well known, and his parents wanted to give him a family name rich with history. Although his full name is Armand, he has always gone by Armie. In 2011 Hammer told New York Magazine, "I was always Armie. There couldn't be a 90-year-old Armand and a 9-day-old one. And I heard enough jokes about baking soda."
17. Co-owns a bakery with his wife
Besides being a powerhouse in the film industry, Hammer co-owns Bird Bakery with his wife, Elizabeth Chambers. The bakery got its start in 2012 and has locations in Elizabeth's hometown of San Antonio, Texas as well as Dallas. Hammer gives Chambers most of the credit for the bakery, telling San Antonio Magazine, "She does not stop until she goes to sleep."
Related article:  FACT-CHECKED Series: Keanu Reeves – 12 Revelations About The Star Of 'Matrix' & 'Toy Story'
18. Hammer is not too keen on dancing
It is no secret that Armie Hammer's dancing scene in Call Me By Your Name is quite iconic. Hammer told Vulture that  "Like any actor or artist, I definitely have my moments of feeling self-conscious." He describes himself as "so gangly" and that if Timothée Chalamet hadn't been there to console him during the filming of that scene, he would have lost the confidence it took.
19. Armie Hammer loves Titanic 
Hammer told The Hollywood Reporter that while living in the Cayman Islands, he wasn't allowed to watch television. And while he lived like a true islander, he was allowed to go to the single movie theater in town, which only helped fuel his love for film.
"When 'Titanic' came out, they put it on both screens for months. I probably saw it six or seven times," he said.
Related article: EXCLUSIVE: Ayushmann Khurrana Interview – India's Tom Hanks is Transforming Bollywood and Indian Society while Destroying Toxic Masculinity
20.  His family opened the Hammer Museum
The Hammer Museum was founded by Armie's great-grandfather Dr. Armand Hammer, and officially opened in November of 1990. The museum is in partnership with UCLA and is the only public arts establishment of the School of the Arts and Architecture at UCLA. They have a vibrant and vast collection of art, so if you reside in Los Angeles you should give it a visit!
21. Armie had two auditions for Social Network
Hammer's well-known role in The Social Network didn't come super easily. The star had to go through two rounds of auditions to secure the role of the Winklevoss twins. The star has said of the process that "There were two auditions for The Social Network (2010), one with Aaron Sorkin and one with David Fincher. I was a nervous wreck. I was like, 'Okay, how do I hold the paper without my hands making it shake?'"
Related article: FACT-CHECKED Series: 32 Facts on Hollywood Legend Quentin Tarantino
An In-Depth Analysis, Commentary & Reactions on 'Call Me By Your Name'
22. Armie Hammer loves Henry Cavill just as much as the rest of the world
Hammer and Cavill starred together in Guy Richie's 2015 film The Man From U.N.C.L.E. Just as the whole world is pretty much obsessed with Henry Cavill, Armie Hammer is too! Talking about meeting him for the first time the star said, "I was overwhelmed by his good looks, his chiseled body, his muscles, pretty much everything. There was the whole package there."
23. Hammer doesn't obsess over awards
Though the actor has been nominated and won several awards throughout his career, he admits he does not really fixate on it. For him, the awards are an added bonus, but not the whole point of acting.
He told Vulture in 2017, "I'm firmly committed to the idea that the experience of making the movie is actually what it's about. Whatever accolades or awards come for the movie is icing on the cake, and the cake itself is delicious. I don't need anything other than the cake."
Related articles:  A Tribute To The Academy Awards: All Best Actor/Actress Speeches From The Beginning Of Oscars 1929-2019 | From Rami Malek, Leonardo DiCaprio To Marlon Brando & Beyond | From Olivia Colman, Meryl Streep To Bette Davis & Beyond
24. Armie Hammer learned some crazy skills on the set of The Lone Ranger
Hammer starred alongside Johnny Depp as John Reid in the 2013 film, The Lone Ranger. Playing a cowboy was pretty new to Hammer, and he said he got to learn some crazy things while shooting the film. "I learned to ride a horse through a moving train while firing two pistols, simultaneously. I'm not sure if that's a very applicable skill that I'll be able to use in Los Angeles traffic, but it was fun to get to do it in the movie." Not many people can say they have done that!
25. Hammer almost played a dark Batman 
Once upon a time director George Miller had assembled a team of actors to star in a film slated to be titled 'Justice League Mortal'. Hammer had his role all mapped out, but sadly the film never made it to production. During an interview on podcast Maltin on Movies,
Hammer discussed what he had planned for his almost-role as the beloved Bruce Wayne, "I wanted this Batman character to be so dark. I was like look, no one – and this was George's idea as well, this was really in the script – but no one ever really shows how truly psychotic this man has to be."
It definitely would've been an interesting role to see Hammer in, that's for sure.
Related article: Why Queen Elizabeth II Is One Of The Greatest Monarchs | Her Majesty Queen Elizabeth II of United Queendom of Great Britain & Northern Ireland (Video Insight)
26. On one of his best filming experiences
Starring in Guy Ritchie's 2015 spy film, The Man From U.N.C.L.E., Hammer tells Vulture that filming the movie holds some of his favorite memories.  "It was glorious. White-tablecloth lunches and amazing meals all across Europe and hanging out with Guy Ritchie, who's the coolest fucker in the entire world." 
27. Armie Hammer has a younger brother
Armie has a younger brother, Viktor Hammer. Viktor is a businessman and philanthropist and has been named Honorary Director of the Hammer Museum, under Tyler Ramsey. He is named after Dr. Armand Hammer's brother Victor.
28. Hammer's guilty pleasure is McDonald's
All of us have a bit of a love/hate relationship with fast-food chains, and Armie Hammer is no different. In a 20 questions interview with Playboy in 2013, Hammer admitted, "I have the most guilty, abusive relationship with McDonald's. Left to my own devices I'd probably eat four Big Macs a week." We get it, sometimes it's just too hard to resist!
Related article: WATCH: Pritan Ambroase On The #metoo Revolution & Powerful Questions That Need Answers
29. Armie Hammer bonded with co-star Johnny Depp
Hammer and Depp co-starred in 2013 action-comedy The Lone Ranger. When you spend a long period of time filming with people, it's inevitable that you'll get to know a thing or two about them. Hammer recalls that he and Depp really got to bond with each other while on location to film.
He told E News, "That was so nice. We would stay up talking till the sunrise. It was the most magical experience."
30. He refuses to be shirtless in movies since Mirror, Mirror
In an industry, which is drenched with visuals of nude/shirtless leading men and leading women, whose nudity, be it partial or full, is usually only there for objectification and titillation, Armie is a rarity. After appearing shirtless twice in the film Mirror, Mirror where the shirtlessness was there purely for titillation purposes, he says he will never do it again.
31. Making On The Basis of Sex was important to Hammer
On the heels of Call Me By Your Name, Hammer starred as Martin Ginsburg in 2018's On The Basis of Sex. The film follows the trials and tribulations of a young Ruth Bader Ginsburg, and tells the story of how a brave woman changed the way the world sees women in the eyes of the law. In a 2019 interview with ABC, Hammer explained the importance of this movie for him and his family.
"I liked telling this story, and I liked being a part of this for my daughter. I mean, I've got a young daughter who's 4 years old, who's growing up in this world that we are all living in — that looks like it might be going to hell in a handbasket — but at the end of the day, we've made a movie about a woman who changed the world using only her brain."
32. Armie Hammer and Timoth
é

e Chalamet are signed on to star in the Call Me By Your Name Sequel 

Recently, the director of Call Me By Your Name, Luca Guadagnino announced in an interview with an Italian publication La Repubblica, that there will, in fact, be a sequel to the hit movie. Thank goodness!
Guadagnino also told the newspaper, "Of course, it was a great pleasure to work with Timothée Chalamet, Armie Hammer, Michael Stuhlbarg, Esther Garrel and the other actors. Everyone will be in the new movie."
We cannot contain our excitement!
We, at Hollywood Insider, would like to wish continued success to Armie Hammer, and we will continue to support you and your great work. 
By Rebecca Breitfeller
More Interesting Stories From Hollywood Insider
– Do you know the hidden messages in 'Call Me By Your Name'? Find out behind the scenes facts in the full commentary and In-depth analysis of the cinematic masterpiece
– A Tribute To The Academy Awards: All Best Actor/Actress Speeches From The Beginning Of Oscars 1929-2019 | From Rami Malek, Leonardo DiCaprio To Marlon Brando & Beyond | From Olivia Colman, Meryl Streep To Bette Davis & Beyond
– Why Queen Elizabeth II Is One Of The Greatest Monarchs | Her Majesty Queen Elizabeth II of United Queendom of Great Britain & Northern Ireland
– Compilation: All James Bond 007 Opening Sequences From 1962 Sean Connery to Daniel Craig
– In the 32nd Year Of His Career, Keanu Reeves' Face Continues To Reign After Launching Movies Earning Over $4.3 Billion In Total – "John Wick", "Toy Story 4", "Matrix", And Many More
– Want GUARANTEED SUCCESS? Remove these ten words from your vocabulary| Transform your life INSTANTLY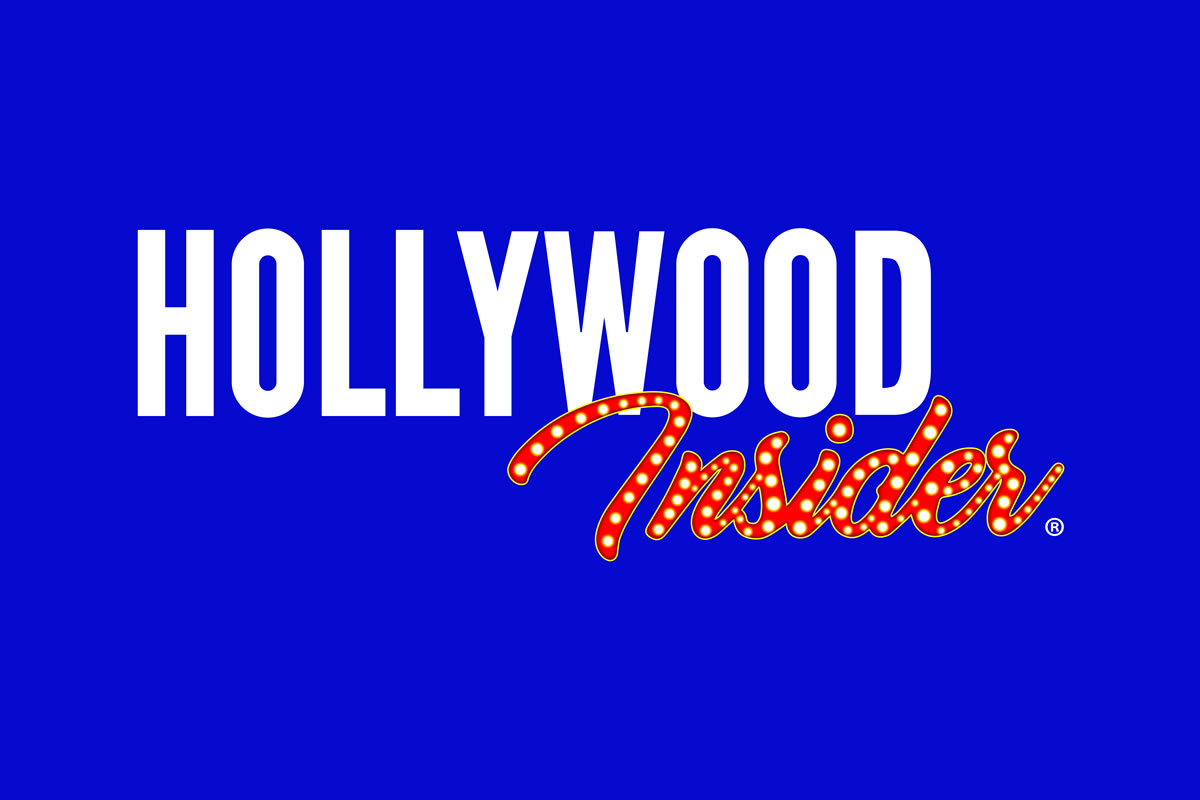 Hollywood Insider  is a media network thatfocuses on substance and meaningful entertainment/culture, so as to utilize media as a tool to unite and better our world, by combining entertainment, education and philanthropy, while being against gossip and scandal.