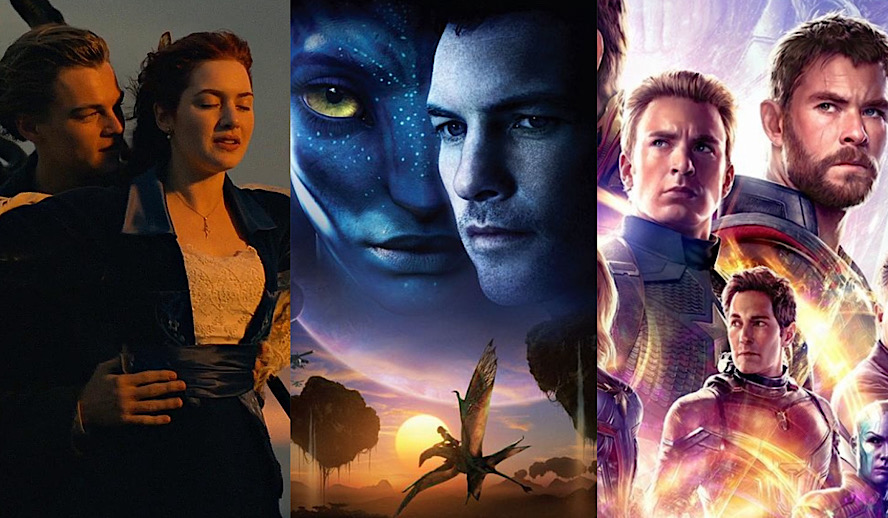 Photo: 'Avengers: Endgame', 'Avatar', 'Titanic'/Disney, Paramount
Making movies at its roots is an art and also a business. Films tell stories that capture the imagination of viewers, but if they do not make money, it is hard for the storytellers to get the resources they need to make another film. Thus films earnings matter, and it is a race to be one of the highest-earning films. On the one hand, there will always be innovators who are able to make the most of little means. But on the other, big studios can finance many movies every year with their numerous assets. This business side of films is what allows the industry to keep up with the demand for new content.
According to Merriam-Webster, one of the definitions of business is "dealings of transactions, especially of an economic nature." And while there are many different aspects of business in the film industry, making money is one at the top. Movies are the primary earners, and with that comes the crown of which movie is the top earner. This position can be categorized in many different ways. For this article, we will look at the top lifetime grossing films and the most profitable movies based on investment returns.
Highest-Earning Films
Top Lifetime Grosses
For lifetime grosses, we will look at the top ten films according to how much they made in box office sales. These ten films mark the highest-grossing films to date. Four of the ten films have made the list in the past few years. Only one film, Titanic, was made during the previous century. At number three, it will take a lot for it to be removed from the list, but judging by the newer entries, this list is likely to change in the coming years.
1. Avengers: Endgame – $2,797,800,564
Avengers: Endgame was the pinnacle of the Marvel cinematic universe. So far, there are 23 films in the Marvel universe, and Endgame tied them all together. In doing so, it became the all-time highest-grossing film.
2. Avatar – $2,790,439,000
Avatar came out in 2009 and held the record for the highest-grossing film for almost ten years. James Cameron wrote and directed the film that revolutionized filmmaking with the technology used in production. This resulted in a phenomenal visual experience.
3. Titanic – $2,195,169,696
James Cameron first set the bar with Titanic before besting it with Avatar. The 1997 love story set on the ill-fated R.M.S. Titanic won 11 Oscars, including Best Picture and Best Director for Cameron. 
4. Star Wars Episode VII – The Force Awakens – $2,068,223,624
The much anticipated next entry in the Star Wars universe succeeded at the box office and set the foundation for a new generation. Disney and J.J. Abrams teamed up for this installment based on the world George Lucas created.
5. Avengers: Infinity War – $2,048,359,754
Avengers: Infinity War was the predecessor to Endgame. This film set up the events for the follow-up but also was a spectacular movie on its own.
6. The Lion King (2019) – $1,750,841,157
The Lion King is one of many live-action remakes of Disney classics. So far, it is the highest-grossing one, but with plans for more in the coming years, it may not hold that title long.
7. Jurassic World – $1,670,400,637
Jurassic World is another continuation of a movie franchise that became the highest-grossing entry of the lot. Steven Spielberg directed the first film of the franchise based on Michael Crichton's bestselling novel Jurassic Park. The 6th film is expected to come out in 2021.
8. The Avengers – $1,518,812,988
Marvel started their cinematic journey with Iron Man, which came out in 2008, and tied the proceeding four films together four years later with The Avengers. This film also sets up the subsequent phases in the Marvel cinematic universe.
9. Furious 7 – $1,515,048,151
Furious 7 is yet another franchise film that sets the bar for its universe. This film also marked the last appearance of one of its stars, Paul Walker. A closing scene remembered the actor and everything he brought to the franchise.
10. Frozen II – $1,450,026,933
The sequel to the financial and critical hit Frozen brought back the main characters and continued their journey to find the origin of Elsa's powers and save the kingdom.
Most Profitable Movies, Based on Return on Investment
Another interesting way to look at the top-earning movies is to analyze which movies had the best return on investment. It is one thing for a film to make a significant return when a lot of money has been invested, but it is another when a film has little backing and makes a substantial amount of money. These following five movies have the top returns on investment.
*The data from The-Numbers.com has the note, "The profit and loss figures are very rough estimates based on domestic and international box office earnings and domestic video sales, extrapolated to estimate worldwide income to the studio, after deducting retail costs."
1. Mad Max – $49,675,000 – ROI (24,738%)
George Miller had the chance to return to his Mad Max franchise almost forty years after the original came out. Mad Max: Fury Road wowed critics and moviegoers alike, but his original was extraordinary for the time and had the ROI to prove it. 
2. Facing the Giants – $24,377,174 – ROI (24,277%)
Facing the Giants is a Christian sports movie about a losing coach with an underdog team who face their fears on and off the field to surprising results. The film had a supporting cast of volunteers and surprised at the box office as well.
3. Paranormal Activity – $89,932,727 – ROI (19,885%)
This low budget horror flick was shot entirely on a digital camera in director Oren Peli's own home. The franchise now has 6 movies to its name, and a planned 7th film is set for a 2021 release date.
4. El Mariachi – $1,013,964 – ROI (14,385%)
Robert Rodriguez's El Mariachi was made for $7,000. In his book, Rebel Without A Crew Rodriguez chronicles how he made the film. It was an extraordinary journey, and the result launched his career.
5. The Blair Witch Project – $83,224,000 – ROI (13,771%)
The found footage film The Blair Witch Project was revolutionary in the horror genre. Directors Eduardo Sanchez and Daniel Myrick sent out three unknown actors into the woods to improvise a horror movie and film it on their own.
Conclusion
Out of the top ten grossing films, seven can be considered action films primarily. All of them had budgets over $100 million, and a few were over $200 million. For the biggest ROI films, all had budgets under $150 thousand. Two out of the top five are horror films, and two are action films. None of the top five ROI films were nominated for Oscars, but 8 of the top 10 grossing films were (many for Best Achievement in Visual Effects).
Most of the top ten grossing films are visual masterpieces, and the top five ROI films are landmarks in low budget filmmaking. A similarity that can be recognized about these films that made remarkable amounts of money is that most are action films. What both of these categories offered for their investors is the opportunity to make more movies. Funds generated from films cover the budgets for future movies. Indie films and studio films alike work on this principle. Everyone should rejoice when a film makes money because it gives the filmmakers the chance to make more movies for viewers to enjoy. For now, the films above claim the top spots for highest-earning films in history.
How long will they stay there? If the Oscars or other award ceremonies did not exist would we still make movies from an art perspective, or would movies be made solely on box-office numbers? Would we just be left with sequels and franchises without any originality? 
Click here to read Hollywood Insider's CEO Pritan Ambroase's love letter to Black Lives Matter, in which he tackles more than just police reform, press freedom and more – click here.
An excerpt from the love letter: Hollywood Insider's CEO/editor-in-chief Pritan Ambroase affirms, "Hollywood Insider fully supports the much-needed Black Lives Matter movement. We are actively, physically and digitally a part of this global movement. We will continue reporting on this major issue of police brutality and legal murders of Black people to hold the system accountable. We will continue reporting on this major issue with kindness and respect to all Black people, as each and every one of them are seen and heard. Just a reminder, that the Black Lives Matter movement is about more than just police brutality and extends into banking, housing, education, medical, infrastructure, etc. We have the space and time for all your stories. We believe in peaceful/non-violent protests and I would like to request the rest of media to focus on 95% of the protests that are peaceful and working effectively with positive changes happening daily. Media has a responsibility to better the world and Hollywood Insider will continue to do so."
Vote with a conscience – Register to Vote – Your vote saves lives and ends systemic racism
Ways to support Black Lives Matter Movement to end systemic racism
– Do you know the hidden messages in 'Call Me By Your Name'? Find out behind the scenes facts in the full commentary and In-depth analysis of the cinematic masterpiece
– A Tribute To The Academy Awards: All Best Actor/Actress Speeches From The Beginning Of Oscars 1929-2019 | From Rami Malek, Leonardo DiCaprio To Denzel Washington, Halle Berry & Beyond | From Olivia Colman, Meryl Streep To Bette Davis & Beyond
– In the 32nd Year Of His Career, Keanu Reeves' Face Continues To Reign After Launching Movies Earning Over $4.3 Billion In Total – "John Wick", "Toy Story 4", "Matrix", And Many More
Highest-earning films, Highest-earning films, Highest-earning films, Highest-earning films, Highest-earning films, Highest-earning films, Highest-earning films, Highest-earning films, Highest-earning films, Highest-earning films, Highest-earning films, Highest-earning films, Highest-earning films, Highest-earning films, Highest-earning films, Highest-earning films, Highest-earning films, Highest-earning films, Highest-earning films, Highest-earning films, Highest-earning films, Highest-earning films, Highest-earning films, Highest-earning films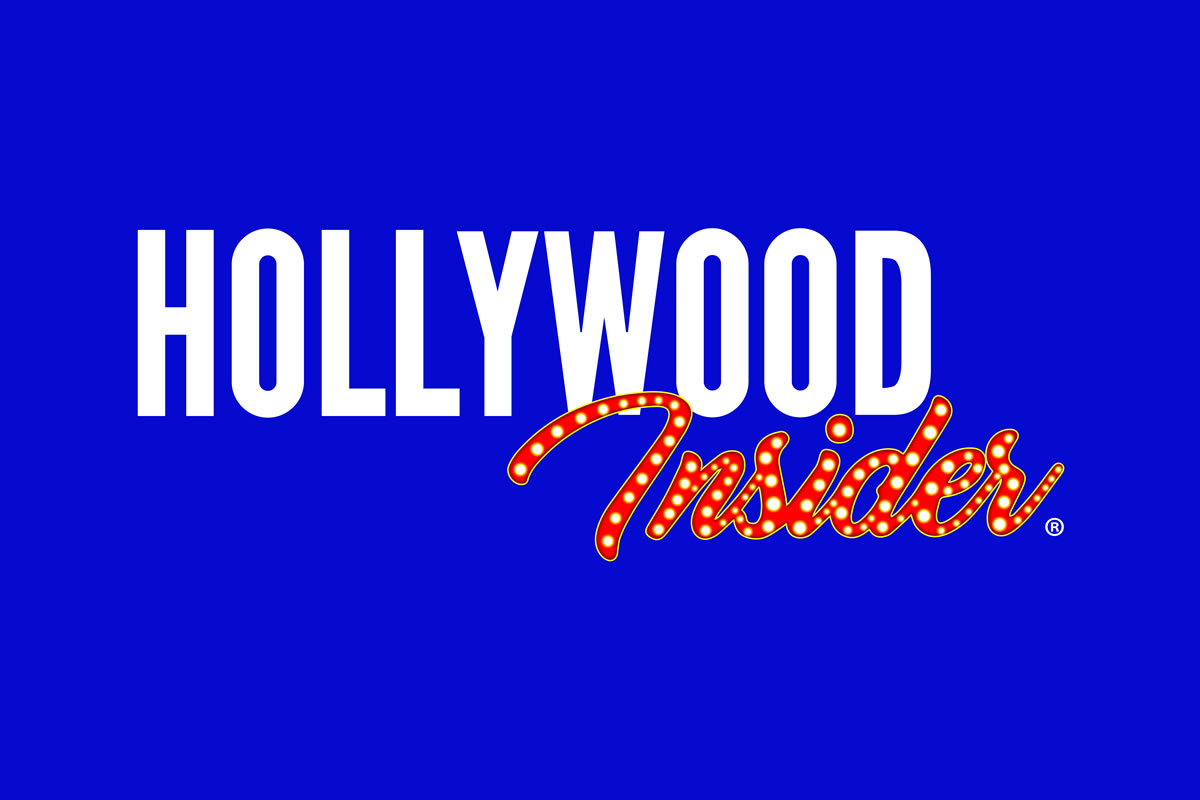 Hollywood Insider  is a media network thatfocuses on substance and meaningful entertainment/culture, so as to utilize media as a tool to unite and better our world, by combining entertainment, education and philanthropy, while being against gossip and scandal.