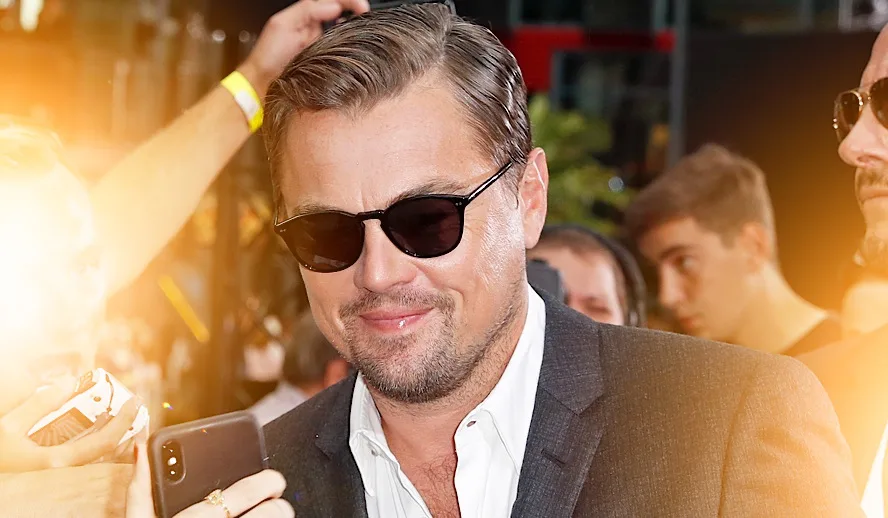 Photo: Leonardo DiCaprio at the German premiere of Once Upon A Time in Hollywood/Sony Pictures Releasing
Leonardo DiCaprio has been stealing hearts and making big industry moves since the 90s. With such a long and successful career, it's hard not to want to know everything there is to know about this seasoned Hollywood star. He has been a heartthrob for multiple decades and does not seem to be slowing down. Leo is a multifaceted man, with a great passion for acting, producing, and in more recent years environmental activism. Titanic, Wolf of Wall Street, The Revenant—–DiCaprio has been a part of so many iconic and moving projects, and continues to truly dominate the entertainment industry as one of the most admired stars. His latest film Once Upon A Time in Hollywood amazed fans all over the world and his upcoming Martin Scorsese film 'Killers of the Flower Moon' is already making waves. Here are 32 facts you may not have known about this mega-star.
Subscribe to Hollywood Insider's YouTube Channel, by clicking here. 
1. How He Got His Name
Leo's full name is Leonardo Wilhelm Dicaprio. In an interview with NPR the star recounted that his mother gave him the name because one day she was at the Uffizi Gallery in Florence admiring a Leonardo da Vinci painting when he began to kick. The star said, "And my father took that as a sign, and I suppose DiCaprio wasn't that far from da Vinci. And so, my dad, being the artist that he is, said, 'That's our boy's name.'"
2. Changing the name Leonardo DiCaprio
It's hard to imagine the mega-star with a different name, but once upon a time when DiCaprio was 11, an agent suggested that he change his name to Lenny Williams to sound more American. Luckily, he decided against it and kept his birth name. 
Related article: Did you see the hidden messages in 'Call Me By Your Name'? Find out behind the scenes facts in the full commentary and In-depth analysis of the cinematic masterpiece
3. Made in Hollywood 
Leonardo DiCaprio was born in Los Angeles!
4. DiCaprio's Oscar Nominations
It's common knowledge that DiCaprio has given Oscar-worthy performances for years. However, his very first Oscar nomination was for his role in What's Eating Gilbert Grape in 1993. He was just 19 at the time, and though he didn't snag the win, it was an unforgettable performance that really put DiCaprio on the map.
Limited Time Offer – FREE Subscription to Hollywood Insider, for substance and meaningful entertainment that is free of gossip and scandal, click here
5. Leonardo DiCaprio's Famous Line in Titanic
Leonardo DiCaprio was a heartthrob among many when Titanic came out in 1997. One of the most memorable and iconic lines from that movie is when DiCaprio's character, Jack, shouts "I'm the king of the world!" Something not everyone knows about this particular scene, is that DiCaprio actually ad-libbed that line. Who knew one of his spontaneous acting choices would become one of the most famous movie lines to date.
Related article: Compilation Video – Every Leonardo DiCaprio Role From 1980s to 2019 | All Performances Exceptionally Poignant
6. A Special Attachment
DiCaprio has been in so many wonderful films it's hard to choose a favorite. When he himself was asked this very question, he told Parade that he felt there were two films of his that stood out: The Aviator and The Wolf of Wall Street.
He said, "They're projects from my production company that I put together from my own steam, and so they have a special attachment to me."
Exclusive: Lion King is now a talk show host? The Launch of NEWEST ANIMATED TALK SHOW – 'The Anytime Show' with host Mister H. I. | Much needed humor and perspective
7. In A Galaxy Far Far Away… Leonardo Skywalker?
Once upon a time, George Lucas was looking for the perfect Anakin Skywalker for the Star Wars series. A little known fact is that Leonardo DiCaprio was up for the role. He met with Lucas, but ultimately felt he wasn't ready to take on the role. Instead the part went to newcomer Hayden Christensen.
8. Once Pranked Jonah Hill
Celebrities are pretty used to being noticed by enthusiastic fans in the street, but being noticed by Leonardo DiCaprio is a whole new ball game. Back in 2016 Jonah Hill was walking around New York City, when DiCaprio spotted him and ran up to him with his phone out like a crazed fan. Hill was caught off guard but ultimately caught on that it was his friend and co-star trying to scare him.
Related article: 'God's Own Country' is a Must-Watch for Fans of 'Call Me By Your Name'
9. Quentin Tarantino Is a Huge Leonardo DiCaprio Fan
After DiCaprio (finally) received his well-deserved first Oscar for The Revenant, he was the talk of the town. That was 2016, and after that DiCaprio was expected to be in a ton of new projects. However, he laid low, and his first role after was in Quentin Tarantino's Once Upon A Time In Hollywood.
In an interview, Tarantino said, "He is one of the most, if not the most talented actors of his generation, and the most naturally gifted actor I've ever worked with." I think we can all agree with him on that!
Related article: Video: Quentin Tarantino Cameo Hidden in Poster of 'Once Upon A Time In Hollywood'?
10. Things in Hollywood Take Time
Two of DiCaprio's films, The Aviator and The Wolf of Wall Street were an incredible display of his raw talent. Both films were done with Martin Scorsese and huge successes, but they most certainly did not happen overnight. In an interview with Deadline, DiCaprio said, "I held onto those two forever, man. It was, I think, an eight- to nine-year process to get Aviator up and running through the different drafts, and then finally Marty got on board." 
Related Article: Want GUARANTEED SUCCESS? Remove these ten words | Transform your life INSTANTLY
11. His Breakout Role
DiCaprio had roles on television for a little while, but he really got his big break when he landed the lead role in This Boy's Life. DiCaprio thought he butchered his audition for the film, but it was Robert De Niro who really saw DiCaprio's potential and gave him the chance to star in the film.
12. Leonardo DiCaprio – The Environmentalist
Back in 1998, DiCaprio started the Leonardo DiCaprio Foundation (LDF) which was started in the hopes to make protecting Earth's last wild places its mission. He especially feels gravitated toward helping the world's endangered species. His Instagram is dedicated to getting the word out about endangered species and other global issues. He also co-founded the Earth Alliance, a new organization started to help address the threats our planet's life support systems are facing.
​Related article: FACT-CHECKED Series: Timothée Chalamet and 32 Things About This Extraordinary Superstar 
13. He Loves Meryl Streep
In his 2010 Esquire cover story, DiCaprio revealed some of the people in the industry who have inspired him. The pair worked together on Marvin's Room, and the actor was extremely impressed by the actress's poise and talent. He told the publication, "Meryl may be the greatest actor in the world."
14. Leonardo DiCaprio nearly turned into Spider-Man
Leo was in talks for the role of the beloved Spider-Man in 2002. However, he did not feel he was ready to take on the role and instead it went to DiCaprio's good friend Toby Maguire.
Related article: FACT-CHECKED Series: Armie Hammer and 32 Facts About Our Mega-Star
15. The Career That Could've Been
It's kind of hard to see one of the most famous movie stars on the planet doing something else. However, when he was younger, DiCaprio knew he either wanted to be an actor or a marine biologist. His acting career really took off, but he still has an inclination towards helping animals, in and out of the water. 
16. Facing The Worst While Filming
DiCaprio's role in The Revenant is what earned the star an Oscar, but it wasn't all sunshine and butterflies while filming. In a WIRED interview, DiCaprio revealed that the filming process was pretty rough. The worst part?
DiCaprio says, "The hardest thing for me was getting in and out of frozen rivers. [Laughs.] Because I had elk skin on and a bear fur that weighed about 100 pounds when it got wet." Luckily, all that suffering paid off and the film was a huge success.
Related article: FACT-CHECKED SERIES: Prince Harry and 32 Facts on the Duke of Sussex
17. His Near-Death Experience
Leonardo DiCaprio is a bit of a daredevil. He told WIRED that he was once doing a tandem skydive when not one, but two chutes became tangled. Luckily, his diving partner could untangle the second, but at that point, they were going so fast his partner told him they would most likely break their legs on the way down. Thankfully, no broken legs, but the pair did get pretty bruised up.
18. He's More Than An Actor
Leo is pretty multifaceted. Among his many other titles is producer. The star has his own production company — Appian Way Productions. 
Related article: FACT-CHECKED Series: 32 Facts on Hollywood Legend Quentin Tarantino
19. The First Role
Although it was This Boy's Life that really launched DiCaprio into the spotlight, it was not his first film role. His first movie role was as Josh in Critters 3. 
20. A Philanthropist At Heart
Among his other charitable endeavors, Leonardo DiCaprio serves on the board of directors for the World Wildlife Fund. He is a constant supporter of the organization on his social media and has been on many trips with them.
Related article: 'Killers of the Flower Moon': Scorsese, DiCaprio, De Niro Dropped By Paramount?
Related article: Genius Robert Pattinson and His 15-Year Strategy to 'Tenet' & 'Batman'
21. Leonardo DiCaprio Is A Film Fan Himself
In multiple interviews, DiCaprio has been asked what his favorite films are. One film that always makes his list is Taxi Driver, starring Robert De Niro.
22. The Kraft Commercial
Before he was an A-list movie star with an unforgettable name, he was picking up any acting jobs coming his way. DiCaprio knew he wanted to be an actor from a young age, so he started off by doing commercials. One of those just happened to be a Kraft Cheese commercial, and he is just too cute.
Related articles:  A Tribute To The Academy Awards: All Best Actor/Actress Speeches From The Beginning Of Oscars 1929-2019 | From Rami Malek, Leonardo DiCaprio To Marlon Brando & Beyond | From Olivia Colman, Meryl Streep To Bette Davis & Beyond
23. He Bought An Island
Besides acting, Leo's great passion is helping to save/protect the environment. In an effort to bring philanthropy to luxury, DiCaprio bought an island in Belize called Blackadore Caye. He bought it to develop an eco-conscious resort on the land!
The New York Times reported that, "A team of designers, scientists, engineers and landscape architects, some of whom have spent more than 18 months studying Blackadore Caye, will monitor the resort's impact on its surroundings." The resort has not opened yet, but Leo and his team are hopeful that things will be moving very soon.
Related article: WATCH: Once Upon A Time In Hollywood's Premiere & "Reaction From Stars" Leonardo DiCaprio, Brad Pitt, Quentin Tarantino, Margot Robbie, Etc. On The Making Of The Masterpiece
24. Leonardo Dicaprio's Dedication To His Craft
During a scene in Quentin Tarantino's Django Unchained, DiCaprio slammed his hand into a table, hitting glass and cutting his hand. The actor displayed no reaction as the camera kept rolling, and he continued to deliver his lines with ease. The bloody accident even made it into the movie.
Leo told The Hollywood Reporter, "My hand started really pouring blood all over the table. Maybe they thought it was done with special effects. I wanted to keep going. It was more interesting to watch Quentin's and Jamie's reaction off-camera than to look at my hand."
Related article: Why Queen Elizabeth II Is One Of The Greatest Monarchs | Her Majesty Queen Elizabeth II of United Queendom of Great Britain & Northern Ireland (Video Insight)
25. He Had A Rocky Start With Marky Mark
In an interview with The Hollywood Reporter, Mark Wahlberg told the story of Leonardo DiCaprio and himself not getting along when they first started out. Wahlberg remembers not being so nice to DiCaprio at a charity basketball event, and when Wahlberg came in to read for The Basketball Diaries, Leo was not too happy to be spending time with him. After reading together though, the pair let bygones be bygones and blossomed a genuine friendship.
26. A Teen Heartthrob
After Titanic received major award buzz, Twentieth Century Fox announced that an estimated 7% of all U.S. teenage girls had seen the film twice. This was when the film was only released for a couple of weeks. I think it's safe to say that Leo was definitely making people all over swoon.
Related article: WATCH: Climate Change – Hollywood & Leonardo DiCaprio Continue To Take A Stance – Celebrities, Filmmakers, Entertainment Leaders Speak Up
27. Where Activism Meets Creativity
In 2007 a documentary titled The 11th Hour was released. DiCaprio helped to write and narrate the documentary. It showcases the status of our global environment and highlights ways in which humanity can help restore the planet.
28. Game Show
At age 16, young DiCaprio was a celebrity guest star on the game show Fun House. 
Related article: WATCH: Pritan Ambroase On The #metoo Revolution & Powerful Questions That Need Answers
29. Leonardo DiCaprio's Training
Leonardo was trained by "gun coach to the stars" Thell Reed. Reed has been training household names such as Leo, Brad Pitt, Steve McQueen, and Russell Crowe.
30. A Generous Man
In 1999, Leo and his family donated $35,000 to help fund a Los Feliz computer center. DiCaprio and family had been a part of the Los Feliz community for years, as they had lived there for several years. Along with his many involvements in charity work, Leonardo DiCaprio supports the Tiger conservation work in Chitwan, Nepal. 
31. Martin Scorsese Admires DiCaprio's Talent
This duo have been making movies together for years. They are one of the best director/actor duos Hollywood has ever seen. Why does Scorsese always seem to get Leo in his projects?
He told The Hollywood Reporter, "A key thing about Leo — and I always tell him this — is he's a natural screen actor. He could have been in silent films. It's the look on his face, the look in his eyes. He doesn't have to say anything. It just reads, and you can connect with him. Not everybody is like that." Not many people can say that the legendary Martin Scorsese feels this way about them– major compliment!
32. Leonardo DiCaprio's Next Project
Leonardo DiCaprio and Martin Scorsese are teaming up again for a film titled Killers of the Flower Moon. The film is set to come out in 2021, and will revolve around the non-fiction book of the same title, written by David Grann.
We, at Hollywood Insider, would like to show our continued support to Leonardo DiCaprio for his career, environmentalism and personal happiness. 
By Rebecca Breitfeller
More Interesting Stories From Hollywood Insider
– Do you know the hidden messages in 'Call Me By Your Name'? Find out behind the scenes facts in the full commentary and In-depth analysis of the cinematic masterpiece
– A Tribute To The Academy Awards: All Best Actor/Actress Speeches From The Beginning Of Oscars 1929-2019 | From Rami Malek, Leonardo DiCaprio To Marlon Brando & Beyond | From Olivia Colman, Meryl Streep To Bette Davis & Beyond
– Why Queen Elizabeth II Is One Of The Greatest Monarchs | Her Majesty Queen Elizabeth II of United Queendom of Great Britain & Northern Ireland
– Compilation: All James Bond 007 Opening Sequences From 1962 Sean Connery to Daniel Craig
– In the 32nd Year Of His Career, Keanu Reeves' Face Continues To Reign After Launching Movies Earning Over $4.3 Billion In Total – "John Wick", "Toy Story 4", "Matrix", And Many More
– Want GUARANTEED SUCCESS? Remove these ten words from your vocabulary| Transform your life INSTANTLY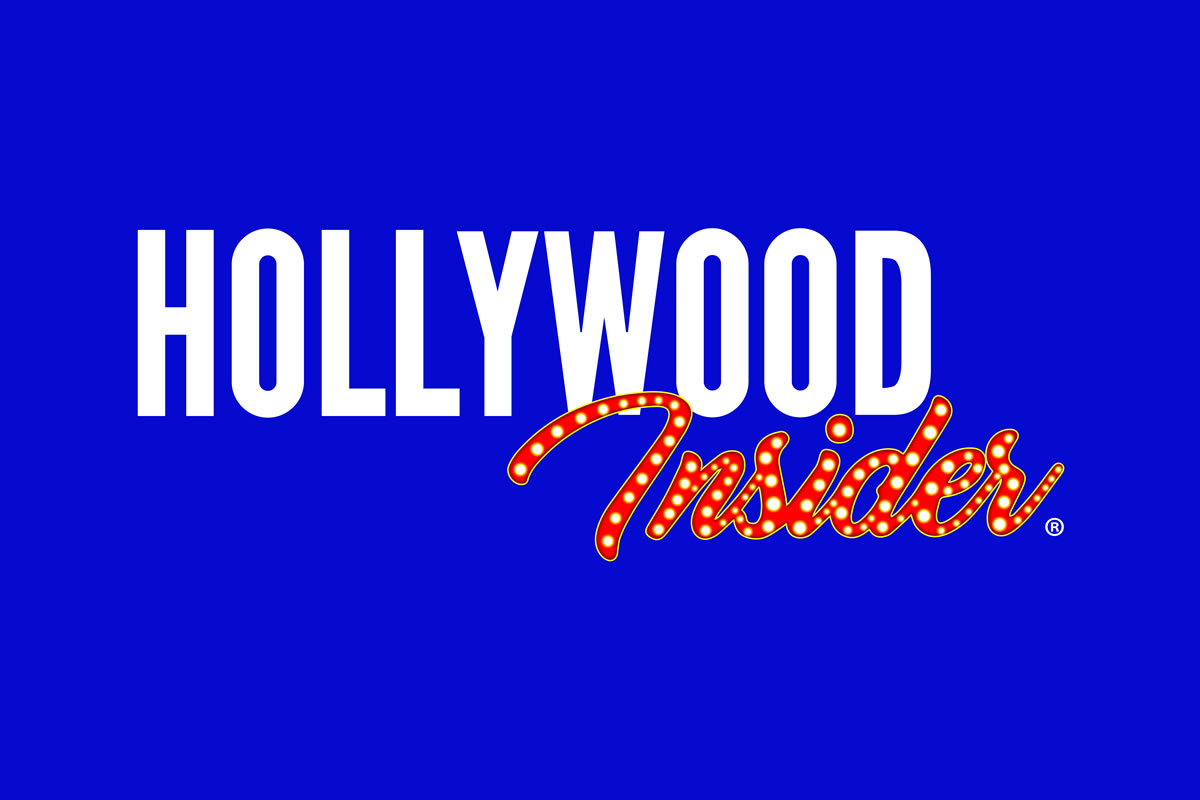 Hollywood Insider  is a media network thatfocuses on substance and meaningful entertainment/culture, so as to utilize media as a tool to unite and better our world, by combining entertainment, education and philanthropy, while being against gossip and scandal.