Photo: 'A Quiet Place Part II'/Paramount Pictures
SPOILER ALERT: This article contains spoilers on 2018's 'A Quiet Place' but NO spoilers on the sequel, 'A Quiet Place Part II.' 
'A Quiet Place Part II' Is The Family Horror Film Everyone Adores
Directed, written, and starring John Krasinski, 'A Quiet Place Part II' follows the Abbott family after the horrific events immediately following the ending of  2018's 'A Quiet Place.' With a newborn baby, the death of a husband and father, and the realization of how to murder noise hunting monsters, the Abbott family is trying their best to keep their loved ones alive. Without so much as a moment to breathe, they leave their home and venture off to an unknown location, searching for safety in any way possible.
Although, safety in a world stricken with monsters who attack the smallest of sounds is practically impossible, making this film jarring in sound design. The film plays out in an adrenaline rush of silence matched with bone-chilling fear that is remarkably amazing to experience in a movie theater setting. 
Related article: Video: Full Rendezvous At The Premiere of 'A Quiet Place Part II' Reactions From John Krasinski, Emily Blunt
Related article: Video: Full Commentary on 'A QUIET PLACE II' Reactions from John Krasinski, Emily Blunt & Cillian Murphy
In 'A Quiet Place Part II,' the audience gets a sneak peek of "Day 1," when the noise-driven monsters enter Earth after falling from the sky in a fiery blaze. At a baseball game, Lee Abbott (John Krasinski) makes an entirely joyous appearance as his death in the first film was one of the most tragic apart from the dog in 'Marley & Me.' I'm sorry to open up that wound. At the game, Evelyn Abbott (Emily Blunt) is playfully interacting with her youngest son, Beau (Dean Woodward), who was viciously attacked and murdered after playing with a toy airship in the first few minutes of part one, 'A Quiet Place.' Marcus (Noah Jupe) is tensely preparing for his slot in the game while his older sister, Regan (Millicent Simmonds), hangs out alongside her dad in the bleachers.
Also in the bleachers is a new character, Emmett (Cillian Murphy), whose youngest son sits next to him while they both are watching Emmett's other son play on the baseball field. This heartwarming American family moment is quickly interrupted into a rampage of vicious attacks from the unknown alien monster. 
Full Commentary from Stars & Director on the Sequel
The driving backseat experience in sequences of action is without a single doubt one of the most exciting and adrenaline-rushing things to come out of this film. In the beginning invasion, as Emily Blunt pulls a reverse maneuver in complete composure as a bus barrels her family down, it just makes you think, "Wow, this is what movies are made of." With this passing of "Day 1," we are thrown back into the events immediately following the end of 2018's 'A Quiet Place,' with the realization that high-frequency noise from Regan's earpiece weakens the monsters. Shortly after, the family decides to get on the move to a nearby location, searching for some safety after their home was viciously attacked the night before.
Related article: MUST WATCH – Hollywood Insider's CEO Pritan Ambroase's Love Letter to Black Lives Matter – VIDEO
Subscribe to Hollywood Insider's YouTube Channel, by clicking here.
Mind you, Lee's death just happened a few hours prior, as well as the blood-filled bathtub birth. So, the impeccable condition Evelyn is in after all that occurred only a few hours before she makes a long walk is a bit unbelievable, but then again, she is not your average human. She's a super mom in hot-pink joggers sporting a shotgun, and those types of people are quite extraordinary. 
Near safety, Marcus steps into a bear trap causing excruciating pain to build up within himself, lacking to contain the screams to emerge from his throat. Uh oh, sound and lots of it. Noah Jupe, who plays Marcus, is one of the many beautiful things from this horror series as his physical emotions that come from forcefully shutting out the world or thrashing in pain is remarkable from such a young actor.
After fighting off a monster as the badass family they are, they realize the man who'd directed them to safety is Emmett from the baseball field, but he is not the same loving father he used to be. Instead, he is a solemn, death-stricken man whose family was ripped away from him, leaving him to live on Earth as a solo human. Choosing an actor to join a group of individuals who work together as a true family would be incredibly difficult to do, but choosing Cillian Murphy might be the only man who'd ever have the skills to do just that. 
Premiere Rendezvous
With a son in agony from a bear trap, a newborn baby, and mourning the loss of her husband, Evelyn is really trying to keep her sanity together. When Regan tries to soothe her brother by giving him some headphones to listen to the radio, she finds out that the song "Beyond the Sea" by Bobby Darin is playing on repeat. Immediately, she believes that this is a signal and tells her brother that she is going to go on a solo journey to the destination playing this song so that she can stream the high-frequency noise from her earpiece.
Of course, he is totally against this, but when he falls asleep and wakes up to Regan missing, there is nothing he can do. Emotions strike Evelyn as she must stay with Marcus and her newborn baby, so she begs Emmett to go and retrieve her daughter. With some convincing, he gives in. 
Related article: Why Queen Elizabeth II Is One Of The Greatest Monarchs | Her Majesty Queen Elizabeth II of United Queendom of Great Britain & Northern Ireland (Video Insight)
Click here to read more on Hollywood Insider's vision, values and mission statement here – Media has the responsibility to better our world – Hollywood Insider fully focuses on substance and meaningful entertainment, against gossip and scandal, by combining entertainment, education, and philanthropy.
An Unfulfilled Plot Hole  
With the loss of John Krasinski's character, who was a big part of the first film, that fatherly figure to Regan was definitely a need for future films, and Emmett is just that. With the loss of his two sons and wife, his need for others is building within him, no matter how much he tries to deny it. On the mission alongside Regan, he never overshadows who her father was but instead becomes someone she can lean on while she herself becomes her father. When the theme song, "A Quiet Life" by Marco Beltrami, plays, it is almost a signifier that Lee's presence is there with his family even when he is not. As Regan and Marcus match up in a sequence against a stand-alone monster and the theme song plays, you cannot help but see Lee's bravery within his children.  
Looking at 'A Quiet Place Part II' as a whole, it is a powerful horror film that excels in sound design that single-handedly can increase your heart rate and make you clench your jaw in fear. Although, there are some pieces in the storyline that, in my opinion, were not developed fully. There is an insinuation by Emmett that people are not the same as they were before the invasion, and with a quick look at this with crazy people near the ocean line, it happened too quickly to develop a sense of how evil these people really can be.
The synopsis on IMDb even says, "Following the events at home, the Abbott family now face the terrors of the outside world. Forced to venture into the unknown, they realize the creatures that hunt by sound are not the only threats lurking beyond the sand path." And let me tell you, the film's connection with threats beyond the monsters was of nothing but a minor detail. It is undoubtedly hinted to, but just as it comes into your mind, it is extracted by a monster entering the screen and raising hell.
Related article: Hollywood Insider's CEO Pritan Ambroase: "The Importance of Venice Film Festival as the Protector of Cinema"
Related article: The Masters of Cinema Archives: Hollywood Insider Pays Tribute to 'La Vie En Rose', Exclusive Interview with Director Olivier Dahan
Related article: – Want GUARANTEED SUCCESS? Remove these ten words from your vocabulary| Transform your life INSTANTLY
This sequel, without a doubt, sticks to its roots that became such a success in the first installment, but the added storyline details such as crazy people and "safe places" are not developed to its full potential. This in no way diminishes the film because the quality of acting and the connections between the actors themselves are so powerful that a few missing parts can be swept under the rug. Coming in at only 1 hour and 37 minutes, in my opinion, more could have been added to fulfill these incomplete storyline concepts. 
'A Quiet Place Part II' In Theaters Is An Out-of-Body Experience 
The death of John Krasinski's character was a massive devastation because with him working alongside his wife, Emily Blunt, the magic exudes on screen. Although, we still have Emily Blunt in full action, which is a big thing going for these films and the possibility of success in later installments. Blunt is golden material as an actress, and as much as I love her in children's films or dramas, her acting in horror/action roles is something that you have to experience. Still to this day, I think of her exercise chest rising on the ground in 2014's 'Edge of Tomorrow,' and I wish every day that I had an ounce of her power.
Millicent Simmonds, who portrays Regan and is a deaf actress, has a few spoken words in 'A Quiet Place Part II' that she did not have in the first film. The intelligence, dedication, and strength that it takes for a deaf person to practice speaking and perform that in an acting role is incredibly impressive. It adds this sense of strength within Regan that she is building upon after her father's death, with whom she had a challenging relationship after the death of her younger brother. These spoken words also aid Emmett in communication as he has no knowledge of sign language but is paired up with Regan for most of the film, so it's a win-win situation in storyline connections and build-up. 
Related article: John Krasinski: 32 Facts on the Lovable Star of 'The Office' & 'Some Good News'
Related article: An In-Depth Analysis of 'Cruella': Emma Stone Is A Punk Feminist Icon In This Revenge Tale For Villain Sympathy
For the experience of viewing 'A Quiet Place Part II,' I chose to watch it at an AMC Dolby experience, and if there is anything I can recommend to you, it's that if you are going to watch this film, do it at the movie theater, not at home. The sound design moves throughout your body in waves of suspense, silence, and abrupt fear that it's impeccable film editing, to say the least. The silence that comes from the perspective of Regan's deafness to the hidden undertone of her heartbeat synchronized with the abrupt jump scares of sound change is what horror movies are all about.
With the lack of voices, the sound editing and soundtrack have to be stronger than what you'd originally expected, and 'A Quiet Place Part II' knows exactly what to do. Reviewers and audiences everywhere are raving about this film having only just been released and have already expressed their need for a third installment. There is a three-year gap between 2018's 'A Quiet Place' and 2021's 'A Quiet Place Part II,' so let's cross our fingers that John Krasinski agrees to a third and can pull together magic a bit faster for the next one. 
Where To Watch 'A Quiet Place Part II'
'A Quiet Place Part II' releases on May 28, 2021, only available for viewing at select theaters. Rated PG-13 for terror, violence, and bloody/disturbing images.
Where To Find The Stars
Releasing July 30, 2021, Emily Blunt can next be seen in Jaume Collet-Serra's 'Jungle Cruise' alongside Dwayne Johnson, Edgar Ramírez, and more. As said on IMDb about 'Jungle Cruise,' "Based on Disneyland's theme park ride where a small riverboat takes a group of travelers through a jungle filled with dangerous animals and reptiles but with a supernatural element."
Related article: Video: Full Rendezvous At The Premiere of 'A Quiet Place Part II' Reactions From John Krasinski, Emily Blunt
Related article: Video: Full Commentary on 'A QUIET PLACE II' Reactions from John Krasinski, Emily Blunt & Cillian Murphy
Releasing July 1, 2021, Noah Jupe can next be seen in Steven Soderbergh's 'No Sudden Move' alongside Brendan Fraser, Matt Damon, Jon Hamm, and more. As said on IMDb about 'No Sudden Move,' "A group of criminals are brought together under mysterious circumstances and have to work together to uncover what's really going on when their simple job goes completely sideways."
Currently filming, Cillian Murphy can next be heard as a voice actor in Niel Boyle and Kirk Hendry's 'Kensuke's Kingdom' alongside Sally Hawkins, Raffey Cassidy, and more. As said on IMDb about 'Kensuke's Kingdom,' "When young Michael is shipwrecked on a remote Pacific island, he struggles to survive alone. But what if he is not alone? And what if there is something more frightening than being alone? Based on the novel by Michael Morpurgo."
Releasing December 22, 2021, Djimon Hounsou can next be seen in Matthew Vaughn's 'The King's Man' alongside Ralph Fiennes, Harris Dickinson, and more. As said on IMDb about 'The King's Man,' "In the early years of the 20th century, the Kingsman agency is formed to stand against a cabal plotting a war to wipe out millions."
Click here to read Hollywood Insider's CEO Pritan Ambroase's love letter to Black Lives Matter, in which he tackles more than just police reform, press freedom and more – click here.
An excerpt from the love letter: Hollywood Insider's CEO/editor-in-chief Pritan Ambroase affirms, "Hollywood Insider fully supports the much-needed Black Lives Matter movement. We are actively, physically and digitally a part of this global movement. We will continue reporting on this major issue of police brutality and legal murders of Black people to hold the system accountable. We will continue reporting on this major issue with kindness and respect to all Black people, as each and every one of them are seen and heard.
Just a reminder, that the Black Lives Matter movement is about more than just police brutality and extends into banking, housing, education, medical, infrastructure, etc. We have the space and time for all your stories. We believe in peaceful/non-violent protests and I would like to request the rest of media to focus on 95% of the protests that are peaceful and working effectively with positive changes happening daily. Media has a responsibility to better the world and Hollywood Insider will continue to do so."
Ways to support Black Lives Matter Movement to end systemic racism
More Interesting Stories From Hollywood Insider
– Want GUARANTEED SUCCESS? Remove these ten words from your vocabulary| Transform your life INSTANTLY
– Compilation: All James Bond 007 Opening Sequences From 1962 Sean Connery to Daniel Craig
– Do you know the hidden messages in 'Call Me By Your Name'? Find out behind the scenes facts in the full commentary and In-depth analysis of the cinematic masterpiece
– A Tribute To The Academy Awards: All Best Actor/Actress Speeches From The Beginning Of Oscars 1929-2019 | From Rami Malek, Leonardo DiCaprio To Denzel Washington, Halle Berry & Beyond | From Olivia Colman, Meryl Streep To Bette Davis & Beyond
– In the 32nd Year Of His Career, Keanu Reeves' Face Continues To Reign After Launching Movies Earning Over $4.3 Billion In Total – "John Wick", "Toy Story 4", "Matrix", And Many More
A Quiet Place Part II, A Quiet Place Part II, A Quiet Place Part II, A Quiet Place Part II, A Quiet Place Part II, A Quiet Place Part II, A Quiet Place Part II, A Quiet Place Part II, A Quiet Place Part II, A Quiet Place Part II, A Quiet Place Part II, A Quiet Place Part II, A Quiet Place Part II, A Quiet Place Part II, A Quiet Place Part II, A Quiet Place Part II, A Quiet Place Part II, A Quiet Place Part II, A Quiet Place Part II, A Quiet Place Part II, A Quiet Place Part II, A Quiet Place Part II, A Quiet Place Part II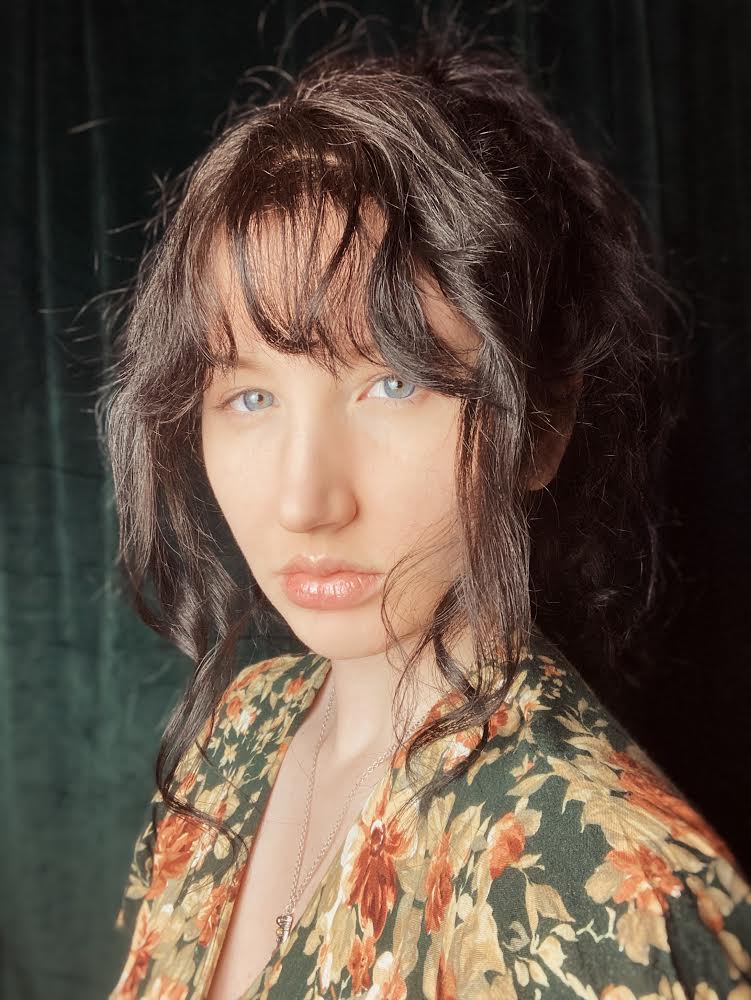 Isabella Brownlee is an experienced writer, video editor and filmmaker. She is currently a writer for Hollywood Insider, focusing on detailed and thought-provoking film reviews and articles discussing truth and impact in the film industry. Driven by self-awareness and unique perspectives, she takes utmost pride in providing others with emotionally impacted knowledge about the film industry. As a writer, her main goal is to connect with the audience and those who find themselves in the back of the bleachers unknown to anyone but beautifully aware of the world. In addition to her primary job functions, Isabella creates and edits videos/films personally and professionally. Aligning with Hollywood Insider's mission of sharing impactful and influential content, Isabella hopes to enrich her readers with positivity and truth.