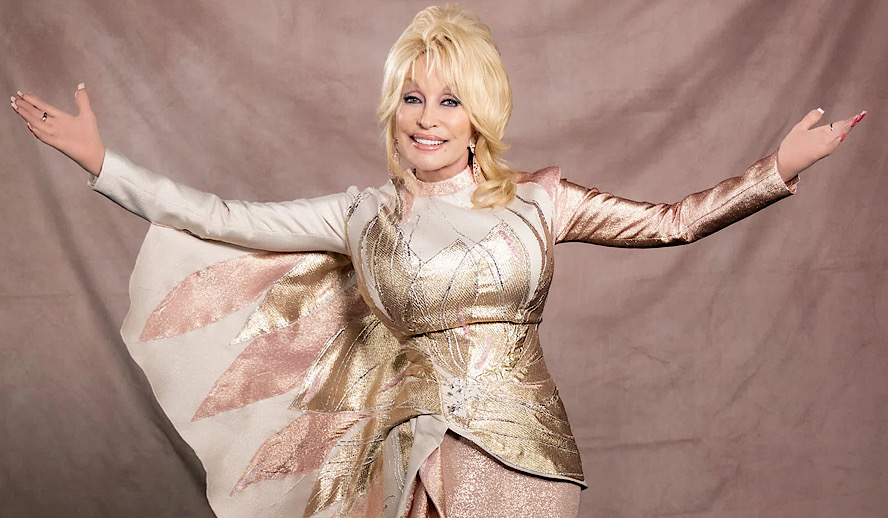 Photo: Dolly Parton
Here she comes again! 11-time Grammy Award-winning singer-songwriter Dolly Rebecca Parton will be hosting the 2022 Academy of Country Music Awards this March 7th 7 CST in Las Vegas, Nevada! The ceremony will be streaming live on Amazon Prime and tickets to attend the event in person are on sale now.
With over 50 studio albums (yes, over 50), 1,100 of her own songs, and hundreds of charitable donations, this Grammy Hall of Famer has never been one to stop working. In honor of her nonstop hustle, let's take a look at some of Dolly's biggest achievements this past year.
Related article: Must-Watch: The Complete Analysis of the Horrifically Cruel Conservatorship Torturing Britney Spears | #freebritney
Related article: A Tribute to Debbie Allen: Dancer, Actress, And Producer Extraordinaire
Dolly Parton – Scent from Above is Sent From Above
On February 2nd of last year, Dolly Parton reimagined her hit song "9 to 5" for a Squarespace commercial, changing the title to "5 to 9", where she sings the benefits of the website-building company. And cleverly placed in this commercial was a magazine with her face on it with an ad for "Dolly, The New Fragrance", accompanied by a photo of the bottle and her signature. So, even while debuting a new song during a new collaboration, she is teasing her next project with another collaborator. 
Two days after the tease, Parton posted a photo of a sample-size fragrance on her Instagram with the caption: "I just couldn't wait until Sunday! Deluxe samples of my new fragrance 'Dolly – Scent From Above' are available NOW at the link in my bio 🦋" The vile had her classic signature followed by a little etching of a butterfly and pretty pink perfume inside. And you best believe I purchased it in a heartbeat.
But it wasn't until July 28, 2021, that Dolly's first-ever fragrance was finally released to the public! The scent comes in a glass component, engraved with Dolly's signature and a butterfly. The crown of the bottle is, appropriately, a larger-than-life pink butterfly that can be removed to reveal 100ml of pure Parton perfume.
Related article: EXCLUSIVE: 'Dune' Full Commentary, Reactions, Making Of – Timothee Chalamet, Zendaya, Oscar Isaac
Related article: 'No Time to Die' Full Commentary, Behind the Scenes & Reactions, Daniel Craig, Rami Malek, Bond
A lot of the inspiration behind the Eau de parfum came from Dolly's love of butterflies: Her fourth #1 song as a solo artist was the title track of her fourteenth album, "Love is Like a Butterfly", the "W" in Dollywood is a butterfly, and she even has some butterfly tattoos. "I have loved butterflies all my life," she told W Magazine, "They don't sting, they don't bite, they're beautiful… I just sorta claimed that as my little symbol, a little emblem of things that I've done." 
The country singer revealed that she had been mixing her own scent for years, causing people to always ask her what she's wearing. Originally, because it was her own unique mix, she was just going to name it "Dolly". However, while creating the perfume, "Dolly" didn't seem quite right, "But I love that soft, cloud-like smell, I don't like an overwhelming smell," she told the Home Shopping Network, "I like it to smell feminine and soft and beautiful, so 'Scent From Above', I thought was perfect because it smells heavenly…" She expounded on this on her website, writing, "[This scent] is excellently heavenly. I hope you feel as blessed and as pretty as I do when you wear it."
Dolly's perfume was the fastest one to sell out on HSN and has an accompanying body cream, ornament, rollerball, and (surprise!) a new single called "Sent from Above", inspired by the fragrance. But it's not like any Dolly song I've heard before. Chris Parton of Sounds like Nashville described the track as a "full EDM" autotuned, modern dance tribute to romance. The cover art is, appropriately, Parton in a dress covered in butterflies and looking up toward the heavens, clouds vignetting the image.
I've had her perfume since September, and I still haven't run out. It's a scent that works with one spritz or can be layered for more intensity. I've always struggled to find a perfume for myself, and this is so far the closest I've found to something that feels like me. It's fruity, it's light, it's flirty, and if you like pretty perfume or if you like Dolly Parton, it won't disappoint.
As her website says, the fragrance has "fruited notes as bright as rhinestones dance and float above irresistible florals, like butterflies in a garden. The earthen scents of southern fir and musk rise up to join them, in a sweet, singular harmony." You can get yours today on HSN.com, dollyfragrance.com, or Scent Beauty!
Run to Run Rose, Run! Coming Out March 7, 2022
Dolly Parton has taken on the world of music, been on the big screen in movies like 'Steel Magnolias', been featured on the podcast 'Dolly Parton's America' with Jad Abumrad, dipped her toe into broadway with her musical adaptation of '9 to 5', and now, she's breaking into the world of books.
Related article: #metoo Revolution: Powerful Questions That Need Answers
Related article: FACT-CHECKED Series: Timothee Chalamet and 32 Facts about The Young Superstar
Well, she has plenty of books. She has her autobiography 'Dolly: My Life and Other Unfinished Business', her children's books 'Coat of Many Colors' and 'I am A Rainbow', her massive anthology of music 'Dolly Parton, Songwriter: My Life in Lyrics', and she has her charity Imagination Library that gives out high-quality books to children.
But in August of last year, just two weeks after her perfume came out, Dolly announced that she was working with writer James Patterson, starting a new chapter of her literary career in the world of novels.
When Patterson proposed the collaboration, Dolly was shocked. "James came to me! I love James Patterson! I've read everything he's ever written!" she told People during a photoshoot for the cover of their 2021 People of the Year edition (always working). When the two met to talk business, she decided to work with him the best way she knew how, "The best way I can contribute is to write songs, to write lyrics, on these characters… He would expand the characters through my lyrics… It was a wonderful way that we worked!"
This type of collaboration isn't unusual for Dolly. When she was asked to come onto the film '9 to 5', she agreed on the basis that she could write the theme song. From the famous track, she wrote an entire album dedicated to working-class Americans. She also rewrote her famous song "I Will Always Love You" for her movie 'The Best Little Whorehouse in Texas', partnered with Mike Post on the soundtrack for 'Rhinestone', made three original songs for 'Joyful Noise', and wrote her book 'Coat of Many Colors' based on her song of the same name. Songwriting has always been one of her true loves.
Related article: MUST WATCH – The Hollywood Insider's CEO Pritan Ambroase's Love Letter to Black Lives Matter – VIDEO
Subscribe to The Hollywood Insider's YouTube Channel, by clicking here.
Patterson and Parton's collab has resulted in the thriller book 'Run, Rose, Run', the tale of a young woman who goes to Nashville to pursue her dreams (and with a big secret), much like Dolly did with her Uncle Bill. The collab has also resulted in a brand new album coming out, "All new songs are written based on the characters and situations in the book," Dolly said in a press release, "I hope you enjoy the book and the songs as much as we've enjoyed putting it together." Patterson also shared his thoughts on this mix of mediums, saying, "The mind-blowing thing about this project is that reading the novel is enhanced by listening to the album and vice versa. It's a really unique experience that I know readers (and listeners) will love."
The mix of Patterson's exciting characters and Dolly's music is sure to make for an engaging listen and read! And for the audiobook, Kelsea Ballerini is set to join Parton in voicing characters. You can preorder the book here and listen to her single "Big Dreams and Faded Jeans" from the album on all streaming platforms.
Duncan Hines and Williams Sonoma bring Dolly's Famous Southern Recipes to Life: Dolly's Dixie Fixin's to Your Kitchens
Another book that Dolly has already published is… her cookbook! 'Dolly's Dixie Fixin's: Love, Laughter, and Lots of Good Food' has 125 recipes from her restaurants, her mother-in-law, her mother, and food she's found during her travels. It's chock full of stories, photos, and sections about her career. It includes some of her favorite meals, including desserts like banana pudding, walnut pecan pie, butterscotch pie, and more. And now, you can whip these up with her brand new baking collection.
Related article: Why Queen Elizabeth II Is One Of The Greatest Monarchs | Her Majesty Queen Elizabeth II of United Queendom of Great Britain & Northern Ireland (Video Insight)
Limited Time Offer – FREE Subscription to The Hollywood Insider
Click here to read more on The Hollywood Insider's vision, values and mission statement here – Media has the responsibility to better our world – The Hollywood Insider fully focuses on substance and meaningful entertainment, against gossip and scandal, by combining entertainment, education, and philanthropy.
The baking company Duncan Hines, partnered with Parton to launch a limited edition line of frosting and baking mixes based on her famous Southern recipes. 
In an interview on CBS Mornings, Dolly shared some of the background behind this passion project: "Well, I love to cook, and I learned to do that growing up in the mountains of East Tennessee. My mom was a great cook, all my aunts, and my grandmas, so of course, I learned to cook that good old southern stuff."
But Duncan Hines this isn't the first collaboration inspired by her love of cooking. Back in 2020, right after the release of her album "A Holly Dolly Christmas", Dolly partnered with Williams Sonoma for the Holly Dolly Christmas Baking and Sugar Cookie Kits. The collection offered cookie cutters, a pre-built gingerbread log cabin, her apron of many colors, and more. Also, limited edition, the cookie cutters, and cabins sold out quickly, but her aprons and tree skirts are still available on their website.
On January 26th, Duncan Hines launched their set online, including custom recipe cards, a tea towel, a spatula, southern-style coconut, and banana-flavored cake mixes, and creamy buttermilk frostings. By noon that day, the entire section hold sold out. But, no need to fear: You can sign up here to get emailed when the collection returns. And for our IRL shoppers, the set will be available in stores by March. Go out there and enjoy those Dolly desserts.
One of the Most Influential People of 2021: A Lifetime of Philanthropy Lead to A Vaccine
Every year since 1999, the esteemed Time magazine publishes its "100 Most Influential People" of the year list. According to their CEO and editor Edward Felsenthal, the list features "extraordinary leaders from around the world working to build a better future, from entertainers striving to make Hollywood more inclusive to activists fighting for sustainability and human rights…" 2021's list was particularly dedicated to the COVID-19 pandemic, honoring "people who in a year of crisis have leaped into the fray."
Related article: The Hollywood Insider's CEO Pritan Ambroase: "The Importance of Venice Film Festival as the Protector of Cinema"
Related article: The Masters of Cinema Archives: The Hollywood Insider Pays Tribute to 'La Vie En Rose', Exclusive Interview with Director Olivier Dahan
The list has featured Michelle and Barrack Obama, Oprah Winfrey, Joe Biden, LeBron James, Naomi Osaka, Megan Thee Stallion, Lena Waithe, and now, for the first time, Dolly.
The 2021 list was divided into categories: Icons, Pioneers, Titans, Artists, Leaders, and Innovators. Although she could fit into any one of these, Parton was properly placed with the Icons.
Every person on the list has a letter written about them by a fellow influencer, and Parton's goddaughter Miley Cyrus wrote hers. In the letter, Cyrus compliments Parton's Godlike presence, work ethic, honesty, and historic impact on the music industry, "[Dolly is] my role model because of her steadfast morals and values… she is the definition of a humanitarian…. Last year, she donated $1 million to COVID-19 vaccine research, which helped in critical early stages."
Dolly's generous donation to Vanderbilt Health's research helped the creation of the Moderna vaccine which millions of people around the world received, including Dolly herself. "I'm old enough to get it and smart enough to get it," she said, promoting the vaccine with a parody of her song "Jolene", "Vaccine, vaccine, vaccine, vaccine, don't hesitate. Vaccine, vaccine, vaccine, vaccine, 'cause once you're dead then that's a bit too late." In the same video, Dolly received her first dose of Moderna.
But she doesn't believe she should get as much praise for the vaccine as she gets. On Absolute Radio, she told listeners that she "knew something bad was on the rise and [she just] wanted to kind of help with that," sharing, "Mine was a small part, of course. I probably get a lot more credit than I deserve. I was happy to be a part of that…"
It seems impossible for Dolly to not help others. In Parton's interview with Time100 Talks, she shares her compulsion to make the world a better place. "I know I'm in a position to help," she said, "and that's why I try to do it in every way that I can." And if all this wasn't enough, last year alone, Parton performed an hour-long set at Kiss Breast Cancer Goodbye benefit, created a childcare subsidy for her employees, and joined the Honor Your Hometown Campaign with Ken Burns. Parton has certainly earned her place as one of Time100's Icons.
Related article: 'In the Heights' Full Commentary & Behind the Scenes +  Reactions – Lin Manuel Miranda, John M. Chu
Related article: All Best Actor/Actress Speeches From The Beginning Of Oscars 1929-2019 | Hollywood Insider
Related article: 'House of Gucci' Full Commentary & Behind the Scenes – Lady Gaga, Adam Driver, Jared Leto, Al Pacino
Awards Galore
Dolly Parton is one of the most award female musicians in history. She has a Lifetime Achievement Award from the Academy Awards, has been nominated for and won 24 BMIs, and is second to Beyoncé for the most Grammy nominations. For Parton, 2021 was just another year of bringing home the gold.
After six years, Dolly made her return to Hollywood in 'Dolly Parton's Christmas in Times Square', a Netflix musical directed by Debbie Allen and starring Christine Baranski, Jenifer Lewis, Treat Williams, and Parton herself. Similar to 'A Christmas Carol', the wealthy and self-centered Regina Fuller (Baranski) is visited by an angel (Parton) who tells her she's got to change her ways. It's full of morals, music, and incredible dancing. I mean, come on, it's directed by Debbie Allen. Of course, the choreo is on point.
Related article: – Want GUARANTEED SUCCESS? Remove these ten words from your vocabulary| Transform your life INSTANTLY
Dolly's simple but charming return to film won two Emmys, one for Outstanding Choreography for Scripted Programming, and the other for Outstanding Television Movie. 
Because of COVID-19, the Imagination Library decided to start a YouTube segment to help the kids who couldn't go to school. The segment, called 'Good Night with Dolly', featured Parton dressed up in pajamas in a big bed and reading a children's book. "That's just something I wanted to do to try and lift people up and throw a little fun in there," she shared on Time100 Talks, "Just something for the kids at night… the parents enjoy it bout as much as the kids do."
Not only did adults and children love it, but the Telly Awards gave the program four awards! The program won a gold Telly for best-nonscripted web series, and silver tellys for best education & discovery web series, music web series, and social video media and entertainment series. In the past, Parton has also received the People's Telly Silver Award for Dollywood's production of The Kingdom Heirs. 
Last year, the Imagination Library was also honored by the Library of Congress with the David M. Rubenstein Prize.
At the 63rd Grammy Awards, Dolly and Zach Williams' track "There Was Jesus" took home the Grammy for Best Contemporary Christian Music Performance/Song. This was Williams' second Grammy and Parton's 11th. It was also the first time Parton had ever topped the Christian music charts! Parton told Billboard, "Having a #1 record at any time is a great thing, but having a #1 faith-based record during these crazy times is even greater. I feel humbled and blessed to be part of this wonderful song with Zach Williams."
And to kick off 2022 right, Parton's global streams reached over 3 billion, giving her new platinum and gold records. Her manager, Danny Nozell, is proud to represent this ageless icon, "These international awards solidify the fact that Dolly is a global superstar icon that still keeps growing every year. Just when you thought her assets couldn't get any bigger, she proves us wrong again!" The new records include "Jolene" and "9 to 5" becoming double platinum in the U.S., her album "Very Best of" became double platinum in the UK, and "9 to 5" going triple in Canada, Australia, and Sweden. Overall, Parton hit 47 new records by the start of this year. 
Related article: The Rise and Journey of Miley Cyrus: From Child Star to Superstar Singer, Actress and Full-Time Rebel
Related article: EVOLUTION: Every Henry Cavill Role From 2001 to 2021, All Performances Exceptionally Poignant
Related article: EVOLUTION: Every Chris Evans Role From 1997 to 2020, All Performances Exceptionally Poignant
So, What's Next?
As Dolly said, she's never not working, "Even though I've spent my whole life in this business," she told Time100, "I really feel like I'm just starting my career every day, 'cause I wake up with new dreams every day." 
For this year, we know she's got her book and album coming out, but she is also in post-production for a '9 to 5' documentary, recording a new track with Kelly Clarkson, announced a new resort coming out, and has been nominated to join the Rock & Roll Hall of Fame. And, of course, she'll be hosting the ACMs.
Dolly has been nominated for 44 Academy of Country Music Awards and has won 13, including Entertainer of the Year in 1978. As a previous host in 2000, the ACM Awards are already familiar with her natural flair, charisma, and ability to capture an audience. CEO of ACM Damon Whiteside declared, "We are honored to welcome Dolly Parton back to be the centerpiece of this landmark 57th Academy of Country Music Awards show at Allegiant Stadium… There is no one better than Dolly to represent the ACM Awards brand and country music on a global scale as we move to [streaming on Amazon Prime]." And I couldn't agree more.
Dolly Parton is one of the most beloved Americans in the world. Throughout her career, she has been known for her honesty and generosity, incredible lyricism, wise-cracking ways, cartoonish figure, and her humility. She shines like a rhinestone both inside and out and takes pride in helping those who need it the most. I do not doubt that Parton will be a fabulous host for the awards, and I can't wait to see everything she does next! 
"With every dream that comes true, it kinda spawns something else that I need to do… I'm as old as yesterday and as new as tomorrow. And I've got lots of stuff, hopefully, to do." – Dolly Parton
By Z Murphy
Click here to read The Hollywood Insider's CEO Pritan Ambroase's love letter to Black Lives Matter, in which he tackles more than just police reform, press freedom and more – click here.
An excerpt from the love letter: The Hollywood Insider's CEO/editor-in-chief Pritan Ambroase affirms, "The Hollywood Insider fully supports the much-needed Black Lives Matter movement. We are actively, physically and digitally a part of this global movement. We will continue reporting on this major issue of police brutality and legal murders of Black people to hold the system accountable. We will continue reporting on this major issue with kindness and respect to all Black people, as each and every one of them are seen and heard.
Just a reminder, that the Black Lives Matter movement is about more than just police brutality and extends into banking, housing, education, medical, infrastructure, etc. We have the space and time for all your stories. We believe in peaceful/non-violent protests and I would like to request the rest of media to focus on 95% of the protests that are peaceful and working effectively with positive changes happening daily. Media has a responsibility to better the world and The Hollywood Insider will continue to do so."
Ways to support Black Lives Matter Movement to end systemic racism
More Interesting Stories From The Hollywood Insider
– Want GUARANTEED SUCCESS? Remove these ten words from your vocabulary| Transform your life INSTANTLY
– Compilation: All James Bond 007 Opening Sequences From 1962 Sean Connery to Daniel Craig
– Do you know the hidden messages in 'Call Me By Your Name'? Find out behind the scenes facts in the full commentary and In-depth analysis of the cinematic masterpiece
– A Tribute To The Academy Awards: All Best Actor/Actress Speeches From The Beginning Of Oscars 1929-2019 | From Rami Malek, Leonardo DiCaprio To Denzel Washington, Halle Berry & Beyond | From Olivia Colman, Meryl Streep To Bette Davis & Beyond
– In the 32nd Year Of His Career, Keanu Reeves' Face Continues To Reign After Launching Movies Earning Over $4.3 Billion In Total – "John Wick", "Toy Story 4", "Matrix", And Many More
Dolly parton, Dolly parton, Dolly parton, Dolly parton, Dolly parton, Dolly parton, Dolly parton, Dolly parton, Dolly parton, Dolly parton, Dolly parton, Dolly parton, Dolly parton, Dolly parton, Dolly parton, Dolly parton, Dolly parton, Dolly parton, Dolly parton, Dolly parton, Dolly parton, Dolly parton, Dolly parton, Dolly parton, Dolly parton, Dolly parton, Dolly parton, Dolly parton, Dolly parton, Dolly parton, Dolly parton, Dolly parton, Dolly parton, Dolly parton, Dolly parton, Dolly parton, Dolly parton, Dolly parton, Dolly parton, Dolly parton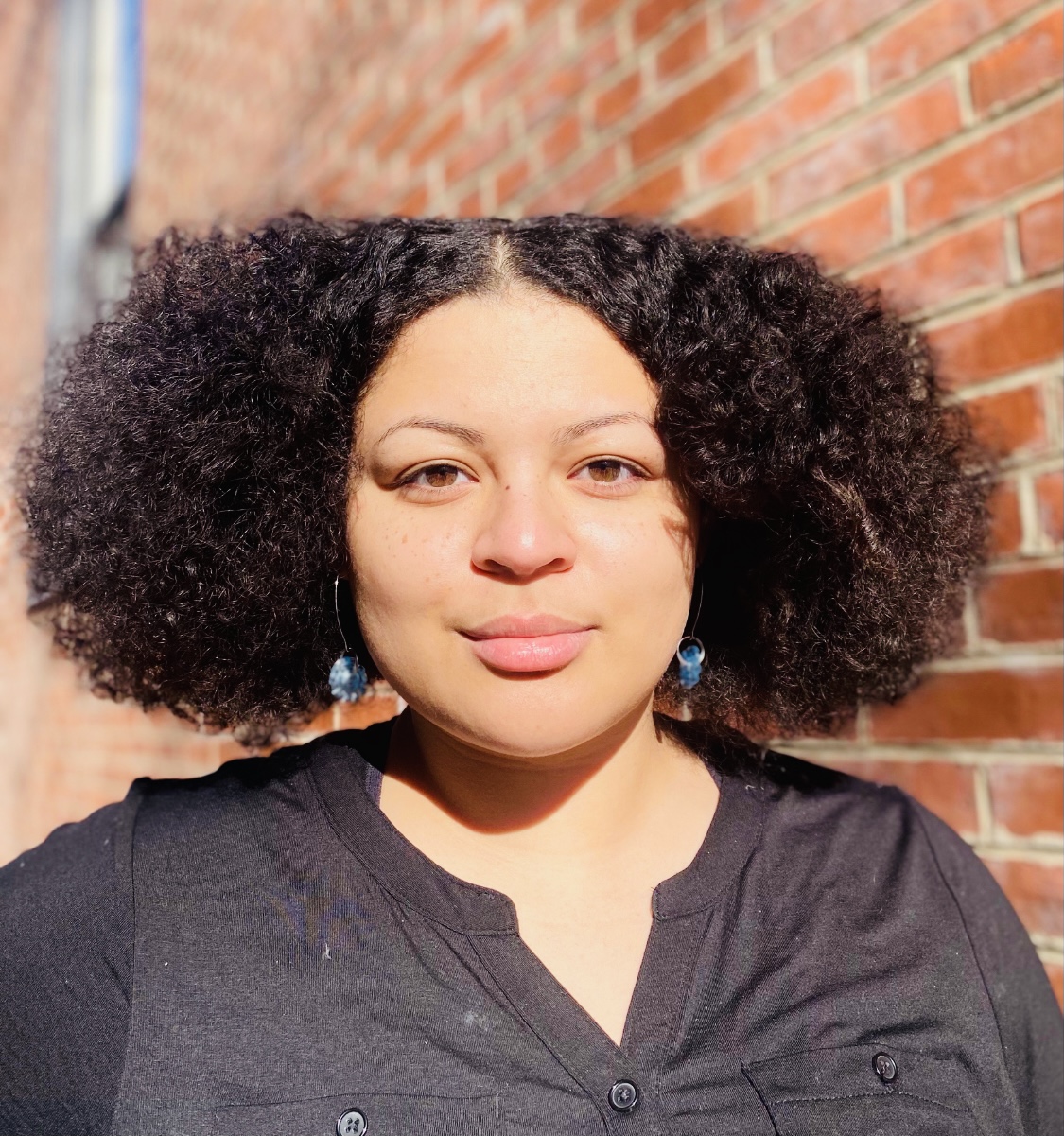 Z Murphy (she/they) has a passion for storytelling. As a queer person of color, Z always aims to challenge their readers to look at art in a new light by putting racial and sexual identities in conversation with pop culture. With this dedication to inspiring respectful and insightful dialogue, Z is thrilled to be a part of the Hollywood Insider cohort, a media network that supports content focused on perceptive exploration rather than gossip.