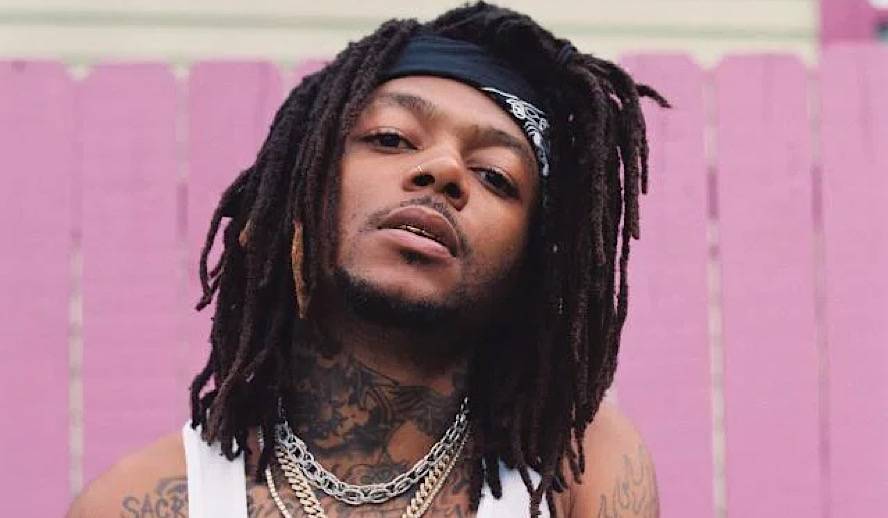 Photo: JID 
Earlier this November, the Grammy's announced all of their nominations for the year 2022. The nominations in the category of Best Rap Album of the year were predictably safe, albeit still containing several of the year's best Hip Hop records, provided that they achieved the basic level of mainstream success in the last 12 months. My personal feelings on each of these individually nominated records aside, I was sincerely flabbergasted by the complete omission of a number of distinguished Hip Hop records that dropped this year –the top of that short list being Atlanta wordsmith extraordinaire JID's intimate and grand opus 'The Forever Story'.
Things to do: 
Click here to read more on

The Hollywood Insider's

vision, values and mission statement here – Media has the responsibility to better our world –

The Hollywood Insider

fully focuses on substance and meaningful entertainment, against gossip and scandal, by combining entertainment, education, and philanthropy.
Destin Choice Route a.k.a. JID is an artistic paradox. He is a largely conscious rapper, born and bred in the city of trappers. His rapping style contains an unquestionably modern bounce, informed by a lifetime spent as a southern rap disciple, but noticeably infused with the spirit of golden era Hip Hop lyrical fundamentals. He also sings better than most rappers who claim to be singers, and could handily out-spit all of your favorite "lyrical miracles". As JID himself puts it on the album's explosive opening track 'Raydar', "I got the sh– you can play for your mama, I got the sh– you can play for the h–, I got the sh– you can sell to the trappers".
But his crucial value as an artist comes down to more than just his superficial talents and his unique collection of influences. JID is an artist of integrity, who values his audience's time, taste, and intelligence. On 'The Forever Story,' JID outdid himself, surpassing every conceivable metric of excellence for a sophomore rap record. He is a writer of tremendous prowess –the kind of rapper who aims to thrill his audience with a fantastically enjoyable product, while never sacrificing the potent emotionality, and painfully personal subject matter that he always delves into on his records. In short, JID has arrived, and his work on 'The Forever Story' is more than deserving of a Grammy nomination. 
Related article: MUST WATCH – The Hollywood Insider's CEO Pritan Ambroase's Love Letter to Black Lives Matter – VIDEO
Related article: Why Queen Elizabeth II Is One Of The Greatest Monarchs | Her Majesty Queen Elizabeth II of United Queendom of Great Britain & Northern Ireland (Video Insight)
Related article: All Best Actor/Actress Speeches From The Beginning Of Oscars 1929-2019 | Hollywood Insider
Related article: Taylor Swift's Newest Album 'Midnights' is a Whirlwind of Emotions
Related article: The Evolution of Billie Eilish: Detailing the Star's Historic Rise to Fame
Related article: Lil Wayne's 'The Carter V': The Wordplay is Mind-blowing
I Got a Story To Tell
Hip Hop music, since its earliest days, has always been a genre that values and engenders the art of storytelling. Numerous classic autobiographical Hip Hop debuts have paved the way for records like 'The Forever Story.' Nas' 'Illmatic,' Ghostface Killah's 'Supreme Clientele,' Kendrick Lamar's 'good kid m.A.A.d city' and Scarface's 'The Diary' come to mind. All are shining examples of revealing self-portraiture by masters of the craft, who had been waiting their entire lives to tell their story on record. JID is the latest ring in the daisy chain of transcendent personal storytellers in rap history. Take for instance the song 'Crack Sandwich'– a stunning lyrical odyssey into JID's past, and a vivid, cinematic tableau of family bonding in the form of a post-nightclub brawl involving all of his siblings, down in the big easy. 'Kody Blu 31' is a deeply mournful song dedicated to Destin's childhood friend Kody who wore number 31 on the football field when the two were teammates.
In the melancholic verses, JID mentions his family members and close friends by name, calling for empathy, patience, and perseverance in the midst of their ongoing struggles with poverty, violence, and systemic racism in their home city of Atlanta. The gorgeous and haunting "swang on swang on" refrain on the song's chorus will echo out in your mind for weeks. The album's closing track 'Lauder Too,' as well as it's originally intended closer '2007' (which was regrettably left off the album due to sample clearance) combine to paint a comprehensive picture of JID's gradual rise to rap stardom; from college athlete, to homeless, couch-surfing aspiring artist, to meeting EarthGang and eventually signing to J.Cole's 'Dreamville' record label, all the way up to the release of 'The Forever Story' itself. 
Related article: The Rise of Indie Music and DIY – Do You Even Need a Record Label Anymore?
Related article: How Dua Lipa Has Taken Over Pop Culture and Become a Household Name
Related article: The Exploration of Independence and Social Awareness in BTS Music
Related article: More Than One Direction: The Evolution of Harry Styles
Related article: The Genius Behind Lady Gaga: How Being an Outsider Got her In
Flows Aplenty 
Aside from his exceptional prowess as a personal storyteller, JID is also, arguably, the single most technically proficient and naturally gifted rapper of his generation. He has already garnered a reputation as a showstopping master of flow and cadence, but on 'The Forever Story,' JID reaches a new threshold of skillful consistency in his lyrical composition, bringing relentlessly creative rhythms and deliveries to every instrumental across the album's varied tracklist. As Hip Hop approaches its 50th anniversary as a genre, with decades of innovation and iteration behind us, it is nigh impossible to hear a rapper, (particularly a speedy rapper) attempting to invent new flows, without sounding forced, or rhythmically at odds with the beat for the sake of a "look-at-me-go" chatterbox flow on the mic.
JID has essentially split the atom on this front, by constantly challenging himself to find wildly inventive pockets, intonations, and schemes that dazzle the ear as much as they compliment the instrumental and reinforce the tone of the story that he is telling on any given song. In an interview on the Bootleg Kev podcast, JID himself noted that he doesn't particularly care for "fast-rapping" in Hip Hop music, and that his own accelerated delivery on the mic is simply the result of his own, natural, "jittery" disposition (thus the origin of his stage name which came from his family member's description of Destin's kinetic energy as boy). This technical skill seems to come so naturally to JID that it's almost alarming – as if all of these dense, polyrhythmic, double, and even triple-entendre-laden verses are just spilling out of his mind, like a perfectly tuned rap machine. 
On 'Dance Now,' one of the album's lead singles, JID is in his element and then some. His revolving, machine-gun fire flows wreak havoc all over the track's hard-hitting loop of thumping percussion and hypnotic chipmunked vocal chants. One of the record's many gobsmacking feats of lyrical mayhem appears at the end of JID's opening verse, which leads into the song's mosh-worthy chorus, "Let me bare it all when I'm telling god, You know I'ma rant when I talk to Jah." This casually dropped triple-entendre, executed within a genius-level homophone (an allusion to star point guard Jah Morant of the Memphis Grizzlies), is just one instance that illustrates the sheer level of cleverness that JID exhibits with observable ease, each and every time he picks up the pen. 
Related article: The Hollywood Insider's CEO Pritan Ambroase: "The Importance of Venice Film Festival as the Protector of Cinema"
Related article: The Masters of Cinema Archives: The Hollywood Insider Pays Tribute to 'La Vie En Rose', Exclusive Interview with Director Olivier Dahan
Related article: – Want GUARANTEED SUCCESS? Remove these ten words from your vocabulary| Transform your life INSTANTLY
Related article: A Tribute to Dolly Parton: Singer, Actress, Activist, and Overall Queen
Read Next: A Few of The Most Underrated Musical Artists of Our Generation – Willow Smith, Teyana Taylor, & More
Related article: From Bob Dylan to Beyoncé, These Are The Most Memorable Music Documentaries
The South Got Something To Say
We all know that awards are inherently meaningless on their own. But what the Grammy's do have, is a tremendous amount of power and industry influence. The kind of art that they as an institution choose to reward, can either encourage or discourage artists from taking risks and putting genuine effort and care into their craft. In terms of conceptuality, originality, songwriting, thematic resonance, and pure entertainment value, 'The Forever Story' excels profoundly in every category. It's not a scattered collection of singles and features, cobbled together by the committee for maximum mainstream visibility. 'The Forever Story' is a true album, and precisely the kind of achievement that an organization like the Grammys, was created to reward. The album is also simply a blast to listen to, without even a single dull moment to speak of.
If you're simply in search of some straight-up bangers, look no further than 'Surround Sound' featuring a top tier 21 Savage appearance, or 'Can't Punk Me' produced by Kaytranada and featuring JID's 'Dreamville' co-signees EarthGang, who bring their own unparalleled energy and chemistry on every new collaboration with JID. Or might I suggest 'Just in Time' which sees JID bringing the absolute best out of one of his biggest stylistic influences on a track, Lil Wayne. On 'The Forever Story' you truly cannot go wrong. 
But if all this praise has still left you unconvinced, just check out JID's recent viral appearance on NPR's Tiny Desk Concert. The man's talent speaks for itself, and I, for one, cannot wait to see where JID goes next. 
By Dillon Goss-Carpenter
Click here to read The Hollywood Insider's CEO Pritan Ambroase's love letter to Cinema, TV and Media. An excerpt from the love letter: The Hollywood Insider's CEO/editor-in-chief Pritan Ambroase affirms, "We have the space and time for all your stories, no matter who/what/where you are. Media/Cinema/TV have a responsibility to better the world and The Hollywood Insider will continue to do so. Talent, diversity and authenticity matter in Cinema/TV, media and storytelling. In fact, I reckon that we should announce "talent-diversity-authenticity-storytelling-Cinema-Oscars-Academy-Awards" as synonyms of each other. We show respect to talent and stories regardless of their skin color, race, gender, sexuality, religion, nationality, etc., thus allowing authenticity into this system just by something as simple as accepting and showing respect to the human species' factual diversity. We become greater just by respecting and appreciating talent in all its shapes, sizes, and forms. Award winners, which includes nominees, must be chosen on the greatness of their talent ALONE.
I am sure I am speaking for a multitude of Cinema lovers all over the world when I speak of the following sentiments that this medium of art has blessed me with. Cinema taught me about our world, at times in English and at times through the beautiful one-inch bar of subtitles. I learned from the stories in the global movies that we are all alike across all borders. Remember that one of the best symbols of many great civilizations and their prosperity has been the art they have left behind. This art can be in the form of paintings, sculptures, architecture, writings, inventions, etc. For our modern society, Cinema happens to be one of them. Cinema is more than just a form of entertainment, it is an integral part of society. I love the world uniting, be it for Cinema, TV, media, art, fashion, sport, etc. Please keep this going full speed."
More Interesting Stories From The Hollywood Insider
– Want GUARANTEED SUCCESS? Remove these ten words from your vocabulary| Transform your life INSTANTLY
– A Tribute to Martin Scorsese: A Complete Analysis of the Life and Career of the Man Who Lives and Breathes Cinema 
– Do you know the hidden messages in 'Call Me By Your Name'? Find out behind the scenes facts in the full commentary and In-depth analysis of the cinematic masterpiece
– A Tribute To The Academy Awards: All Best Actor/Actress Speeches From The Beginning Of Oscars 1929-2019 | From Rami Malek, Leonardo DiCaprio To Denzel Washington, Halle Berry & Beyond | From Olivia Colman, Meryl Streep To Bette Davis & Beyond
– In the 32nd Year Of His Career, Keanu Reeves' Face Continues To Reign After Launching Movies Earning Over $4.3 Billion In Total – "John Wick", "Toy Story 4", "Matrix", And Many More
jid, jid, jid, jid, jid, jid, jid, jid, jid, jid, jid, jid, jid, jid, jid, jid, jid, jid, jid, jid, jid, jid, jid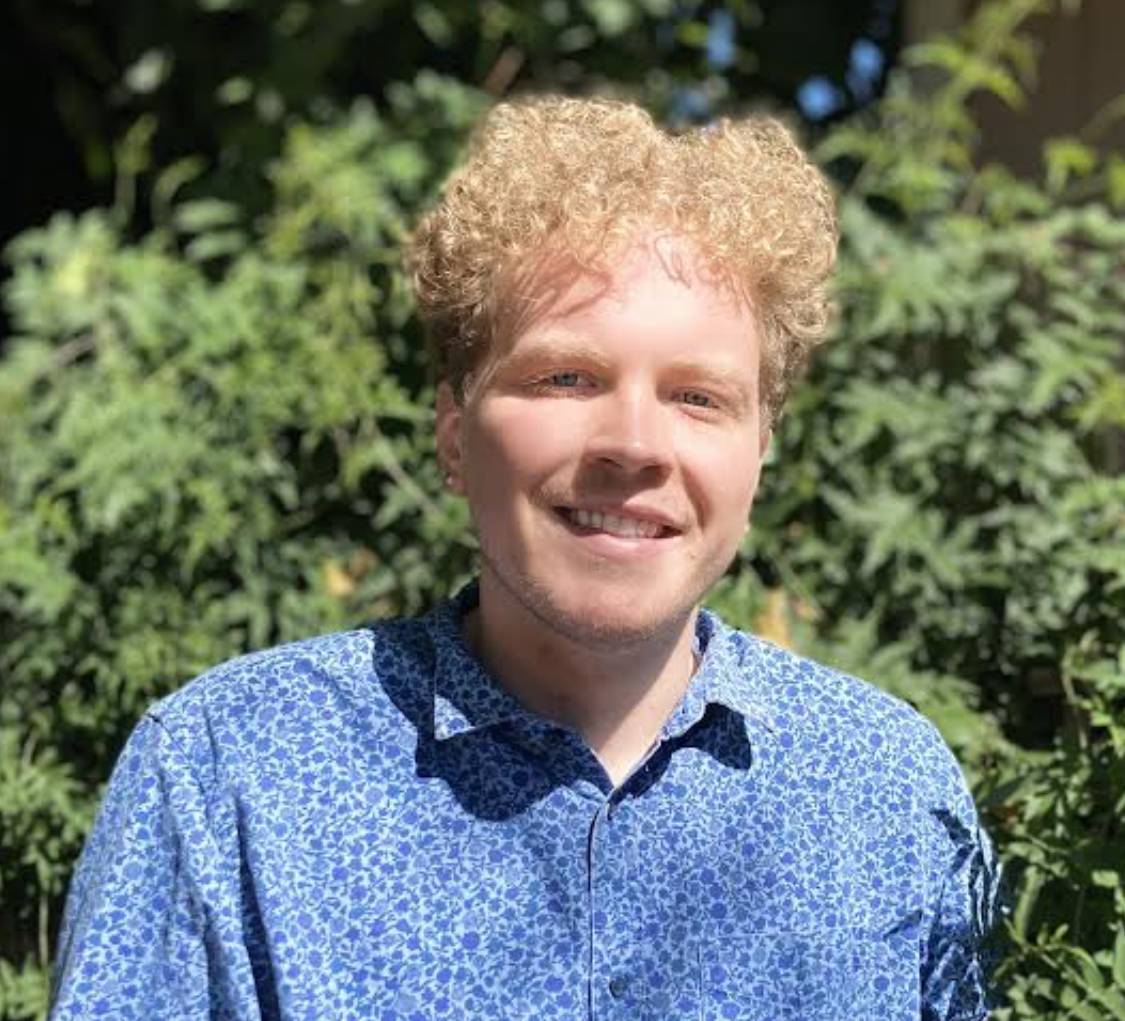 Dillon is a writer, and a lover of storytelling and creativity across all mediums. He studied Film and Digital Media at UC Santa Cruz, where he became a voracious consumer and ponderer of the creative arts. He has a background in screenwriting, as well as freelance film theory and pop culture journalism. Dillon connected to the inclusive, empowering mission statement of The Hollywood Insider, because of his shared belief in the power of storytelling, and its facility to engender empathy and understanding, as well as entertain. He believes in finding joy and purpose through making, watching, discussing, and dissecting the diverse collection of creative media that inspires him. He has particular interest in stories that come from largely unheard, historically excluded perspectives.