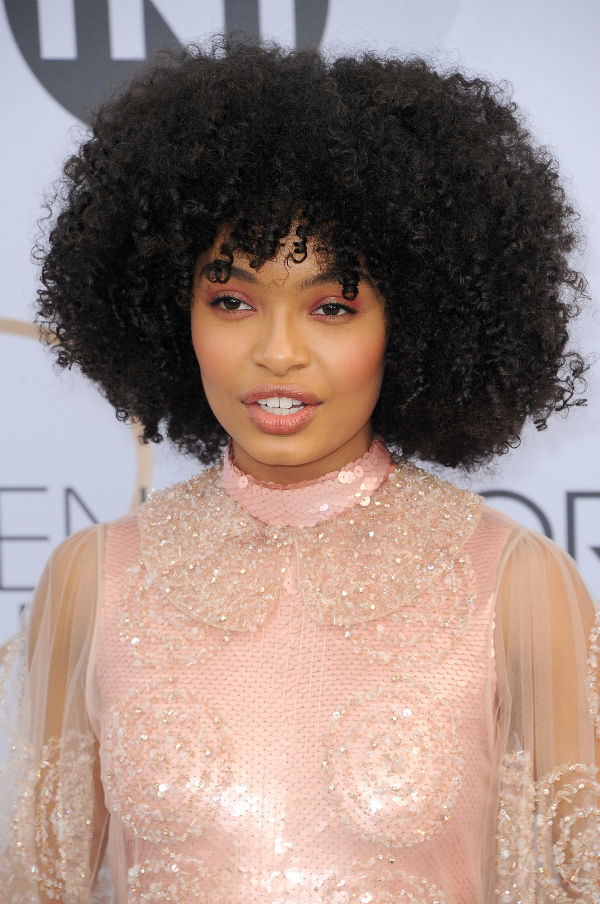 Photo: Starfrenzy/Bigstock
In terms of its values and morals, Barbie happens to be anything but plastic, in fact, it even has a fantastically progressive initiative. Toy brand Mattel celebrates the 60th birthday of the iconic doll Barbie with the announcement of dolls modeled on Naomi Osaka and Yara Shahidi along with the most diverse lineup of worldwide female role models. It is a continuation of the "Shero" program launched in 2015. Among the honorees are more than 20 women across multiple political borders from 19 to 85 years old that speak over a dozen languages including, American actress and activist Yara Shahidi who is of American & African American/Choctaw heritage, British model Adwoa Aboah who is of British & Ghanian heritage, German cycling champion Kristina Vogel who was paralyzed after an accident in 2018, Artistic Gymnast Dipa Karmakar from India, Photographer Chen Man from China, among many others.
[masterslider alias="ms-76-1-1-1-1-1-1″]
Actress and activist, star of Grown-ish, Yara Shahidi excitedly wrote in an Instagram post about the honor of "repping all the young ones" and continued onwards with a call to action. "We need your voices and are watching you all Blossom and shine!" Barbie could not have found a more fitting achiever to honor with a doll, Shahidi is outspoken on the importance of diversity in Hollywood and education for girls, and she remarked, "It's really surreal just because this was never within my realm of possibility. I never thought, 'Oh yeah, one day I'll have my own doll' or anything like that. It really amplifies and reaffirms this idea that we can excel in whatever field."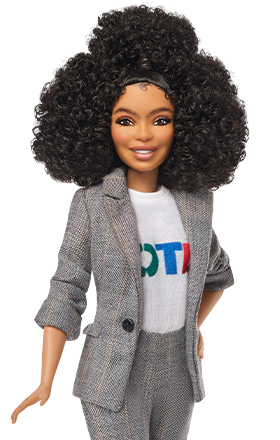 Photo: Mattel
Anyone that has formed a club to unite high school students to discuss social issues and take action towards the positive, deserves to be one of the "Sheroes". The club is known as Yara's Club and is in partnership with The Young Women's Leadership School. This Shero has also been selected for Forbes 30 Under 30 Hollywood.
[masterslider alias="ms-76-1-1-1-1-1-1-1″]
The Barbie doll by Mattel also celebrates tennis champion Naomi Osaka's half-Japanese and half-Haitian heritage. Osaka won the US Open Final in 2018 by defeating reigning champion Serena Williams, a match that had controversy written all over it. That experience might have been bittersweet, but with the most recent news, it is ONLY sweetness for Osaka, as Mattel has unveiled a Barbie in her likeness. The 21-year-old tennis superstar can count this new win for diversity alongside her sporting successes including the two Grand Slam titles and the number one rank in the tennis world. A fan of Barbie, like many girls and boys around the world, Osaka exclaimed, "Having that chance to represent people that might not think that they could be represented, that's a really important goal of mine."
Honored to be selected as a Barbie Role Model to help inspire the next generation of girls ?❤️ @Barbie #Barbie60 #YouCanBeAnything #barbie pic.twitter.com/5LBZMsNXqJ

— NaomiOsaka大坂なおみ (@Naomi_Osaka_) March 7, 2019
Barbie will be donating one dollar from every doll sold in the United States up to $250,000 which will be managed through the Mattel Children's Foundation, the company's social impact arm. Their "Dream Gap" global project aims to give girls the resources and support to be anything they want to be, with the collected funds being donated to "level the playing field for girls" and organizations that support that mission.
Although not available to purchase as of now, hopefully this line of dolls will be equally or more successful than the Ava DuVernay Barbie doll which sold out within minutes, confirming that representation matters. Here's to the world heading in a progressive direction as we celebrate International Women's Day. Hopefully, these dolls will inspire its fans that #YouCanBeAnything.
By Hollywood Insider Staff Writer
CALL TO ACTION: Since Barbie has championed diversity, we would like to help this cause further. We would like to hear from those people who have felt the positive effects of Barbie dolls being made to represent diversity, those people who feel they can be anything due to Barbie's initiative, etc. Please share your stories/messages with us via social media or e-mail. For social media, please use appropriate usernames along with customized hashtags such as #hollywoodinsider #hollywoodinsidersapplaudsBarbiesdiversity: On Instagram, you can tag us on @hollywoodinsider along with your story or DM us. On Twitter, you can tweet us @hollywdinsdr. On Facebook, you can tag us on www.facebook.com/hollywoodinsidernetwork. Or email us: press@hollywoodinsider.com 
More Inspiring Stories From Hollywood Insider
– Why Icon Selma Blair is rejecting pity and instead wants recognition for disabled people
– Why female superhero Captain Marvel''s success shows that women should not be paid lower than men 
– Bollywood's first mainstream lesbian romance wins hearts all over the world 
– Netflix's Elite is a show where being gay is a non-issue and gay couples are celebrated
– Video – Episode 6: Do civilians and public in USA support Trump's immigration policies? To find out watch Hollywood Insider's episodic series Messages From America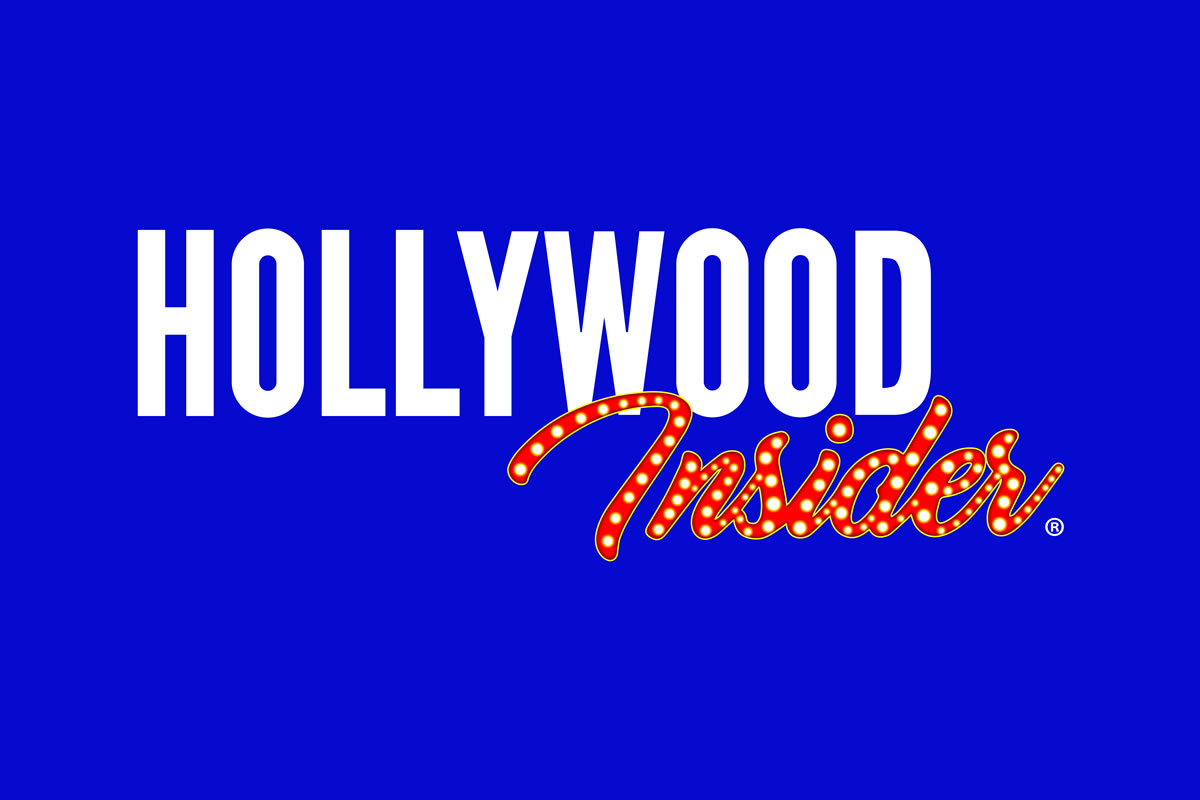 Hollywood Insider  is a media network thatfocuses on substance and meaningful entertainment/culture, so as to utilize media as a tool to unite and better our world, by combining entertainment, education and philanthropy, while being against gossip and scandal.