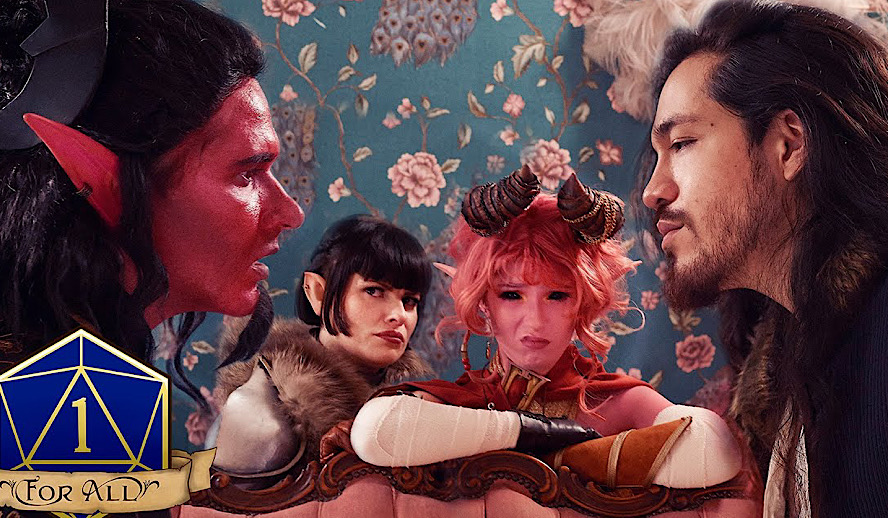 Photo: Web Series
In 2020, content was king. Trapped inside our homes looking for distraction, we turned to our devices and our streaming platforms to take our minds away from the politics and the plague. With the end of the pandemic still not yet in sight, and having trawled the deepest trenches of Netflix, it's never been a more perfect time to look for content elsewhere.
The web series is a common starting place for many up-and-coming content creators. They often consist of approximately ten-minute, low-budget episodes which are then released on YouTube or Vimeo. As writer and critic G.K. Chesterton said, "Art consists of limitation. The most beautiful part of every picture is the frame." As the following list will go on to prove, the restraints of budget, time, and resources can produce some of the most original content out there, as the following list proves. Web series as a medium allows for auteur voices, and as such, can also produce work highlighting minority voices that struggle to find a seat on mainstream platforms.
Related article: Oscar Snubs: The Top 10 Actors Ignored By Oscars for Best Actor & Best Actress Awards
Related article: The Simpsons Best Episodes, Top 10 Ranked!
So now, let's dive into the 10 amazing web series of 2020.
#1 The Retreat
Click here: https://www.youtube.com/watch?v=04wnIuF72wc&ab_channel=BlackOakTV 
Directed by: Ashley Miles, Angele Cooper, Ricki Lynée | Written by: Ricki Lynée and Ashely Miles | Production Company: Black Oak TV
Starring: Andrea Edgerson, Ricki Lynée, Ivanna Noble, Donna R. Walton
Genre: Mystery
When a celebrity's dark secret is exposed during an all-Black women's artist retreat, Pamela, Dana, and Bea are bribed into signing a non-disclosure agreement. One year later, when Pamela's book threatens to expose all and rumors start to circulate, it's every woman for herself in a tense plot that never slows its pace. 
As bingeable as any of Netflix's top content, once you start watching The Retreat, you won't be able to stop. The performances from the large cast are masterful, paired with outstanding writing and directing that not only understands the constraints of the web series medium but uses them to the show's advantage. Made entirely by a cast and crew of African American women, this unconventional murder mystery interweaves its narrative with insightful comments on the meaning of art and its place in society, arriving at an ending you will never see coming.
Related article: MUST WATCH – Hollywood Insider's CEO Pritan Ambroase's Love Letter to Black Lives Matter – VIDEO
Subscribe to Hollywood Insider's YouTube Channel, by clicking here. 
#2 1 For All
Click here: https://www.youtube.com/watch?v=6iosHnyUR3w&ab_channel=DeerstalkerPictures 
Written and Directed by: Elliot Ryan | Production Company: Deerstalker Pictures 
Starring: Laura Cagnacci, Kendal Drury, Alessia Medina, Thomas Taufan
Genre: Sketch Comedy
Follow the adventures of Evandra the half-elf fighter, Antirus the human bard, and Nixie the sorceress, who set out on various quests as their long-suffering Dungeon Master attempts to survive each game. Dungeons and Dragons has seen a resurgence in recent years with the release of the more accessible fifth edition of the famous tabletop game, and due in part to the inclusion of the game in such shows as Community, Stranger Things, and the hugely popular Critical Role. This Screen Australia-funded sketch show pokes fun at the most common tropes and trappings of this tabletop role-playing game. So whether you are the most seasoned of D&D players, or if you have ever attempted hosting a games night that went wildly off the rails, this is a series that can be enjoyed by all.
Related article: The Power of Positivity: Ikorodu Bois + Chris Hemsworth + Russo Brothers + Sam Hargrave
Limited Time Offer – FREE Subscription to Hollywood Insider
Click here to read more on Hollywood Insider's vision, values and mission statement here – Media has the responsibility to better our world – Hollywood Insider fully focuses on substance and meaningful entertainment, against gossip and scandal, by combining entertainment, education, and philanthropy. 
#3 Platonic
Click here: https://www.youtube.com/watch?v=QEAM4Tbqrsg&ab_channel=PLATONIC
Written and Directed by: Erin C. Buckley | Production Company: Active Verb
Starring: Summer Spiro, Ryan King
Genre: Romance, Drama
Relationships have always been complicated, but never more so in an age where we are faced with more romantic options than ever. Platonic follows Olive and Billy, high school friends who communicate only through voicemail, as they try to navigate the world of dating in their thirties. With only a loose narrative arc connecting the show, each episode sees Olive or Billy attempt to find a place in the ever-changing, confusing dating pool. Each episode draws you in with additional characters that seem essential at the moment only to be absent in the next episode, never to be mentioned again. The show appears less interested in a final destination than in the stops found along the way, interweaving explorations of polyamory, sexuality, and showing us how love really is rarely one size fits all.
Related article: Hollywood Insider's CEO Pritan Ambroase: "The Importance of Venice Film Festival as the Protector of Cinema"
Related article: The Masters of Cinema Archives: Hollywood Insider Pays Tribute to 'La Vie En Rose', Exclusive Interview with Director Olivier Dahan
#4 Salty Pirate
Click here: https://vimeo.com/ondemand/saltypirate?autoplay=1
Written and Directed by: Charles Haine
Starring: Michael Neil Palmer, Jean-Luc McMurty, Daniel Robert Sullivan
Genre: Comedy, Drama
Compelling dramedy and the art of typeface design aren't two concepts that, at first glance, appear to go hand in hand, but Charles Haine makes it work and then some. Something of a low budget Social Network told from Eduardo Saverin's point of view, Salty Pirate follows the journey of two millennial entrepreneurs setting out to be their own bosses and get rich quick, only to find that neither of those things come without a proverbial nose and grindstone. What is fun and exciting at first all too soon turns into a never-ending grind of no pay, no sleep, and a friendship broken beyond repair. The series also examines the fallout of overlooking qualified minority candidates in favour of the white male with a big mouth, perfectly wrapping up all its themes in a bow.
Related article: Top 10 Pixar Characters – Do Your Favorites Make the List?
Related article: Top 10 Disney Sidekicks (Including Pixar), Ranked – Did Your Favorites Make the List?
#5 Grey Nomads 
Click here: https://www.youtube.com/watch?v=nqoHz4kVp3g&ab_channel=carsales.com.au
Written and Directed by: Felix Williamson
Starring: Marshall Napier, Denise Roberts, Steve Bisley, Kerry Armstrong, Heather Mitchell, Nazeem Hussain
Genre: Comedy 
Grey Nomad: A retired person who spends their golden years travelling, most often in a camper van.
Meet Bev, Don, Ernie, Ella, Ingrid, and Roshan, three couples travelling around Australia in their various motorhomes. These pensioners are living up their retirement in style as they drive around Australia contemplating life, love, and what it means to spend your golden years wisely. The series invites you to laugh at the retirees' outdated views on race and sexuality, placing you firmly on the side of Sri Lankan Roshan as he uses the Australians' ignorance against them to yank on their chains over and over again.
 As with all good comedies, the humour is balanced with drama and heart, leaving the audience with a lesson learned about not wasting time, no matter your age or background.
Related article: Top 10 Best Gangster Movies, Ranked, from 'Scarface' to 'The Godfather'
Related article: Ranked: 10 Quentin Tarantino Movies – 'Jackie Brown', 'Kill Bill', 'Once Upon a Time in Hollywood' & More
#6 The Interns
Click here: https://www.youtube.com/watch?v=SG6zLrbAngk&ab_channel=Girliyapa
Directed by: Anant Singh Bhaatu | Written by:  Anant Singh Bhaatu, Chirag Ratna Singh, Khushbu Baid, Shreyasi Sharma
Starring: Ahsass Channa, Revathi Pillai, Rashmi Agdekar, Khushbu Baid
Production Company: Girliyapa Originals
Genre: Comedy 
This series is made for anyone who has ever worked an unpaid internship, a crummy entry-level job or has had to deal with an uncaring and demanding boss. The Interns follows Lilly, Viveka, and Ana as they try to rise in the ranks of a prominent media company under a boss that refuses to listen to their ideas or bother to learn their names.  The three girls also take on struggles with their work-life balance, juggling their careers with relationships and family obligations, a common issue in the millennial generation. Complimenting these relatable obstacles is a healthy dose of comedy (the skit on feminism in the third episode is especially good) guaranteed to give you a good chuckle. "Hail internship!"
Related article: Top 10 Comedy Central Shows – Ranked!
Related article: 10 Times The Simpsons Predictions Came True – Chilling Facts
#7 Hello, Stranger
Click here: https://www.youtube.com/watch?v=YasPlmnnMpQ&ab_channel=GirliyapaGirliyapaVerified
Directed by: Peterson Vargas | Head Writer: Patrick R. Valenica | Production Company: Black Sheep
Starring: Tony Labrusca, JC Alcantara
Genre: Romance, Comedy
When the pandemic struck in early 2020 and businesses, school and homes shut their doors to the outside world, filmmakers grappled with the new limitations for creating content. The video chat format was an obvious go-to in the style of Searching (2018) or Unfriended (2014), even as creators were met the challenges of making a quality show in record time in order for the format and subject matter to feel timely. Hello, Stranger succeeds on both accounts. When a Skype quiz night hosted by a group of university friends is crashed by popular varsity basketball player Xavier, self-proclaimed nerd Mico strikes up an unlikely relationship with him that soon grows into more than friendship.
The on-screen format compliments the story rather than distracting from it. While you root for the love story at the series's heart, the show is also filled with plenty of relatable moments for all of us living through COVID-19, including forgetting to wear pants on your video calls, explaining Skype to your elderly relatives for the umpteenth time, and technology never managing to fulfill that need for human contact.
Related article: 2020: An Outstanding Year For LGBTQ Representation Against All Odds
Related article: 2021 Oscars Predictions: Actresses, Actors, Directors And Films To Watch For In The Unprecedented Race
#8 Ding Dong I'm Gay
Click here: https://www.youtube.com/watch?v=AMU8mQsl2Pk&ab_channel=DingDongI%27mGay
Directed by: Joshua Longhurt, Sarah Bishop | Written by: Tim Spencer, Zoe Norton Lodge   | Production Company: Wintergarden Pictures
Starring: Tim Spencer, Brayden Dalmazzone, Rupert Raineri
Genre: Comedy
The title says it all for this LGTBQI+ web series that isn't for the faint of heart. Written by and starring Tim Spencer and funded by Screen Australia and Screen NSW, Ding Dong I'm Gay takes a naked and unabashed look at the good, the bad, and the ugly of Sydney's gay scene. The episodes tackle everything from online hook-ups, to exclusive clubs, to the etiquette of borrowing from your cousin's sex toy collection. While all this is good fun, underneath the absurdist tone and outlandish skits is a fair bit of educational material pertaining to gay sex and lifestyle. To say the show is completely unapologetic about this take would be an understatement and then some.
The series is complemented by two music videos, Instaboy and It's Tops to Bottom, which are just as (if not more so) hilarious as the episodes themselves.
Related article: Three Reasons Why Regina King's Directorial Debut 'One Night In Miami' Is A Must See
Related article: Must-Watch: 'Sylvie's Love' Is The Very Soul Of Music
#9 Operation MBBS
Click here: https://www.youtube.com/watch?v=aK-wgYKdBVE&t=101s&ab_channel=DiceMedia
Directed by: Amrit Raj Gupta  | Written by: Ayesha Nair, Puneet Batra, Pravin Yadav | Production Company: Dice Media
Starring: Ayush Mehra, Anshul Chauhan, Sarah Hashmi
Genre: Comedy, Drama
Operation MBBS focuses on a group of 'freshers' attempting to survive medical school, and it's clear from the first episode that all of them might not make it. From haughty seniors to strict teachers to rotting cadavers, this series will appeal to anyone who remembers the days of their first year of university; your first time as a proper adult, and yet you had never felt more like a child in your life.
The episodes are longer than the usual web series format, each running approximately thirty minutes, making this feel more like a standard sitcom than others on this list. The longer run time allows the show to explore a wide range of characters in greater detail, and you'll find yourself hooked from beginning to end wanting to see each of their journeys conclude through this trying time. As they say on the show, "MBBS demands blood", and it's clear that each character is going to have to give a pint or two to get through this.
Related article: 2021 Movie Releases: Your Film Guide For The Year | Live Updates
Related article: Tom Hanks' Soulful 'News Of The World' Arrives With Perfect Timing To Provide Healing
#10 Girl, Interpreted 
Click here: https://www.youtube.com/watch?v=Ae-gjEi2ALA&t=185s&ab_channel=Girl%2CInterpreted
Written and Directed by: Grace Feng Fang Juan
Starring: Jenny Zhou
Genre: Comedy
This series about a Chinese interpreter is based on writer and director Grace Feng Fang Juan's real-life experiences working as a translator in Sydney. Each episode is more side-splitting than the last as Lillian, played by Jenny Zhou, straddles two different cultures in an attempt to bring understanding to both sides. Each skit places you firmly in Lillian's shoes as you cringe, panic and laugh along with her as she tries to explain modern art, talk a man clutching a cactus off of a rooftop, and explain to an elderly gentleman what a medical rectal examination entails. 
While we will never be lost for content, with Netflix, Disney+, and other major streaming platforms pumping out more content every day than we can ever find the time to watch, sometimes it's worth stepping outside our go-to places for entertainment and seeing what other voices have to say. 
By Cat Sole
Click here to read Hollywood Insider's CEO Pritan Ambroase's love letter to Black Lives Matter, in which he tackles more than just police reform, press freedom and more – click here.
An excerpt from the love letter: Hollywood Insider's CEO/editor-in-chief Pritan Ambroase affirms, "Hollywood Insider fully supports the much-needed Black Lives Matter movement. We are actively, physically and digitally a part of this global movement. We will continue reporting on this major issue of police brutality and legal murders of Black people to hold the system accountable. We will continue reporting on this major issue with kindness and respect to all Black people, as each and every one of them are seen and heard. Just a reminder, that the Black Lives Matter movement is about more than just police brutality and extends into banking, housing, education, medical, infrastructure, etc. We have the space and time for all your stories. We believe in peaceful/non-violent protests and I would like to request the rest of media to focus on 95% of the protests that are peaceful and working effectively with positive changes happening daily. Media has a responsibility to better the world and Hollywood Insider will continue to do so."
More Interesting Stories From Hollywood Insider
– Want GUARANTEED SUCCESS? Remove these ten words from your vocabulary| Transform your life INSTANTLY
– Compilation: All James Bond 007 Opening Sequences From 1962 Sean Connery to Daniel Craig
– Do you know the hidden messages in 'Call Me By Your Name'? Find out behind the scenes facts in the full commentary and In-depth analysis of the cinematic masterpiece
– A Tribute To The Academy Awards: All Best Actor/Actress Speeches From The Beginning Of Oscars 1929-2019 | From Rami Malek, Leonardo DiCaprio To Denzel Washington, Halle Berry & Beyond | From Olivia Colman, Meryl Streep To Bette Davis & Beyond
– In the 32nd Year Of His Career, Keanu Reeves' Face Continues To Reign After Launching Movies Earning Over $4.3 Billion In Total – "John Wick", "Toy Story 4", "Matrix", And Many More
web series, web series, web series, web series, web series, web series, web series, web series, web series, web series, web series, web series, web series, web series, web series, web series, web series, web series, web series, web series, web series, web series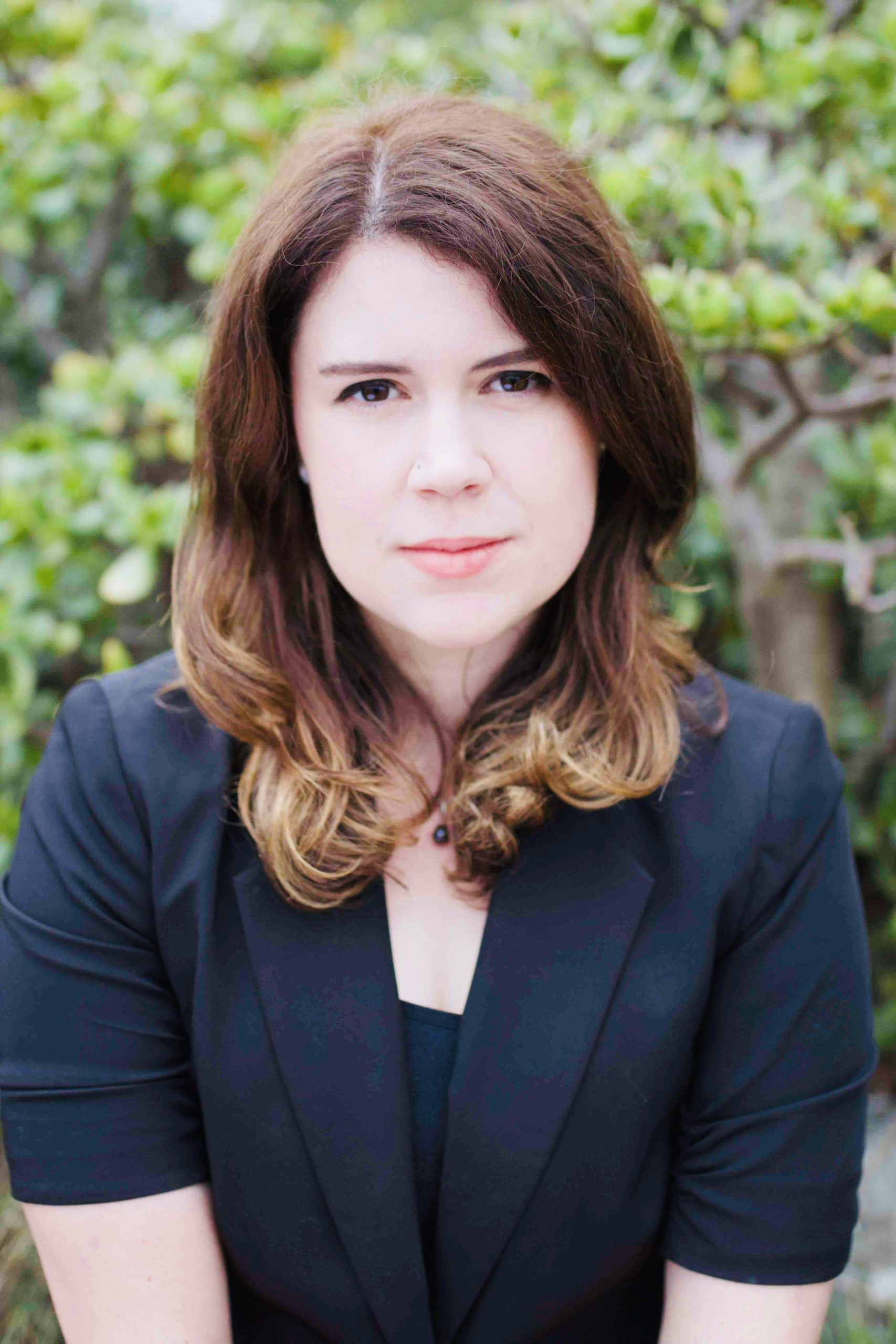 Cat Sole is a Kiwi screenwriter and script consultant based in Sydney. In a culture that is often more interested in tearing down content in searching for every minute flaw, Cat's goals are in line with the
Hollywood Insider's
to examine why quality content works and how both filmmakers and critics alike can learn from the best the industry has to offer. This philosophy is reflected in all of Cat's endeavors.