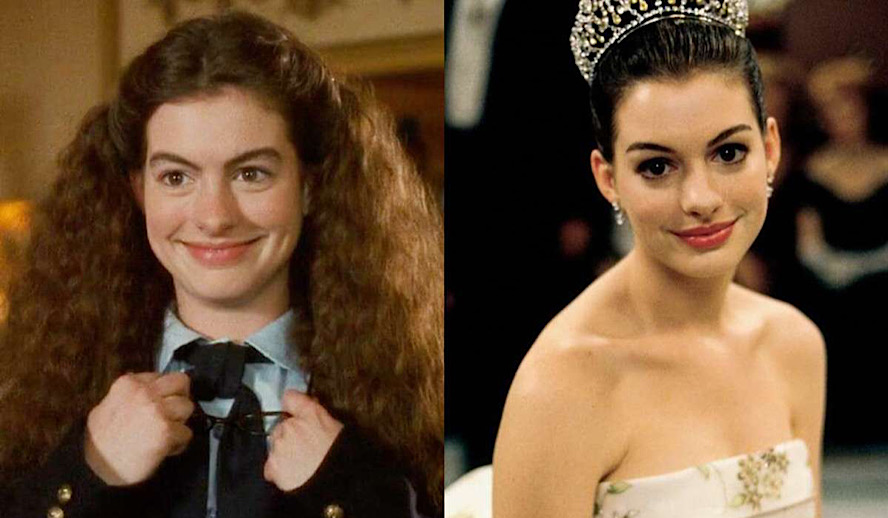 Photo: Makeover Movies
A Quick Summary: The Trope Basics – Makeover Movies
Picture this: a girl, plain, with glasses and frizzy hair. She's too worried about her academics, or her hobbies, to focus on her appearance. But she wants something: a guy, or to fit-in, or to win some arbitrary contest, maybe even a bet. Then, a glamorous influence comes along to show her or him – but mostly, her – the glory of conventional attractiveness. From 'Clueless' to 'The Princess Diaries', this trope has been utilized for ages to illustrate not only outer transformation, but inner.
Related article: EXCLUSIVE: 'Dune' Full Commentary, Reactions, Making Of – Timothee Chalamet, Zendaya, Oscar Isaac
Related article: 'No Time to Die' Full Commentary, Behind the Scenes & Reactions, Daniel Craig, Rami Malek, Bond
Related article: 'No Time to Die' Royal Premiere & Reactions – Daniel Craig, Rami Malek, Léa Seydoux & More
Before the frumpy new kid or girl-next-door can ascend to worthy status, she has to go from basic to beautiful. Gone are the days of glasses, ponytails, and comfortable clothing, and here comes a rich future of glitz, glam, and fashion that will meet the expectations of whatever peers they are hoping to impress. While the makeover transcends gendered film genres, from chick flicks to bro-movies, it's most common in the female 'teen dramedy' genre, one that's carved a spot in modern culture as containing some of the more hilarious and quotable movies – period.
Also, The Makeover often takes the form of a montage, but it can also extend over the course of a film as a character is slowly molded into a new and improved version of their former, frumpy self. Maybe the makeover lasts a minute, maybe it lasts an hour, either way, it lasts a lifetime in the minds of impressionable film audiences; nevertheless, I decided to organize these examples into two groups: montage and gradual stories.
The Reference: 'She's All That' (1999)
When it comes to the makeover sequence, maybe the most referenced is 'She's All That', living on in infamy including the much-parodied image of Laney Boggs (see Janey Briggs) played by Rachael Leigh Cook. When the popular beau, Zack, played by Freddie Prinze Jr., makes a bet that he can turn any unattractive peer into their high school prom queen, his friend chooses Laney Boggs, an artsy outcast. 
Related article: MUST WATCH – The Hollywood Insider's CEO Pritan Ambroase's Love Letter to Black Lives Matter – VIDEO
Subscribe to The Hollywood Insider's YouTube Channel, by clicking here.
Eventually, Zack enlists his sister to help Laney get ready for a party; what ensues is the prototypical makeover reveal. With her hair loose, her (already conventionally attractive) face stripped of her big, square glasses, and her overalls traded for a true red dress, Laney is the image of natural beauty. Though this makeover instills her with the confidence to pursue their blossoming relationship, her transformation ultimately holds the crux of this dramatic narrative, with her 'newfound' beauty and confidence feeling tainted by the corruption of his intent. Regardless, as you will see is common with this trope, Laney is ultimately bettered by the effects of her new look, with this shifting appearance synonymous with the balancing of her sense of self.
Montage Examples:
'Jawbreaker' (1999)
Starring Rose McGowan, Rebecca Gayheart, Julie Benz, and the ever-memorable supporting character Judy Greer, 'Jawbreaker' is one of the more heartless examples.
When Fern, social outcast and admirer of the most popular girl clique in her high school, accidentally witnesses the botched cover-up of Liz Purr's accidental murder at the hands of her best friends, they decide to integrate her into their ranks of teenage reverence through a complete makeover. With their sleek and colorful influence, Fern becomes Vylette, effectively replacing the empty space left by their dead bestie.
Related article: Why Queen Elizabeth II Is One Of The Greatest Monarchs | Her Majesty Queen Elizabeth II of United Queendom of Great Britain & Northern Ireland (Video Insight)
Limited Time Offer – FREE Subscription to The Hollywood Insider
Click here to read more on The Hollywood Insider's vision, values and mission statement here – Media has the responsibility to better our world – The Hollywood Insider fully focuses on substance and meaningful entertainment, against gossip and scandal, by combining entertainment, education, and philanthropy.
Like other victims of this trope, 'Vylette' becomes intoxicated by her growing power, utilizing her knowledge of their crime to manipulate those around her. Unfortunately, one can only be so powerful against the queen bee – in this case, McGowan's Courtney Shayne – in trying to usurp her reign. When Vylette's identity is revealed and she is, once again, deduced to plain Fern Mayo, this fall from grace is enough to deescalate her from the heights of high school popularity, and return her to instead an improved but balanced Fern Mayo.
'Clueless' (1995) 
One of the first makeover film scenes that I remember was from 'Clueless', in which the adorable and frumpy Tai – played by Brittany Murphy – is transformed by fashionista Cher (Alicia Silverstone) into a concoction of her original urban charm and their new, L.A. designer style. Though this imbues her with the confidence to integrate into a new clique, as her physicality changes from sloppy street to sleek like Cher, so does her personality.
In contrast to the other examples, save for 'Jawbreaker' maybe, 'Clueless' is more focused on the character that encourages the makeover rather than the person who receives it, with Tai mostly evaluated through the eyes of Cher. Cher is, at first, proud of her effect, but when Tai starts to reflect on her worst traits, and even worse, surpass her influence, things start to fall apart. Eventually, Tai finds a healthy medium that embraces her roots and reimagines the feminine confidence exuded by Cher. In the realm of makeovers, this is a pretty standard ending.
Related article: The Hollywood Insider's CEO Pritan Ambroase: "The Importance of Venice Film Festival as the Protector of Cinema"
Related article: The Masters of Cinema Archives: The Hollywood Insider Pays Tribute to 'La Vie En Rose', Exclusive Interview with Director Olivier Dahan
Related article: – Want GUARANTEED SUCCESS? Remove these ten words from your vocabulary| Transform your life INSTANTLY
'The Princess Diaries' (2001)
In 'The Princess Diaries', the plain but studious Mia learns at the age of 15 that she is the princess of a small country called Genovia. Suddenly thrust into royal responsibilities, Mia is expected to not only look but talk like a princess after a lifetime of social pariah-hood in her high school.
This film includes one of the more pleasing makeover montages, in which the already naturally beautiful Anne Hathaway is plucked and straightened (at the direction of her grandmother and Queen of Genovia, played by Julie Andrews) into the very best version herself. Tinged with awkward charm, her beauty feels necessary for her royal position, but it does defy every standard and expectation established by her up to that point. Instead of focusing on her typical dorky priorities, Mia must contend with the new boundaries of her transformation, both physical and psychological, as she embarks on the duties of a princess. Eventually, Mia learns to balance her original interests as a teenage girl and embrace her position as the princess of Genovia, with the makeover eventually seeming like a small component of her brand new life.
Gradual Examples:
'Mean Girls' (2004)
In the 2004 cult hit, 'Mean Girls', The Makeover is integrated over the course of the movie rather than through the iconic sequence displayed in 'Clueless' and 'The Princess Diaries'. As Cady, a new student formerly homeschooled in Africa, further ingrains herself into 'The Plastics', her appearance shifts from homely to hottie in the matter of one public school year. Trading in jeans and oversized shirts, Cady (Lindsay Lohan) starts donning not only the baby tees and mini skirts of her social group, but their affinity for passive aggression and sugar-coated manipulation.
Related article: 'Halloween Kills' Full Commentary & Reactions, Behind the Scenes – Jamie Lee Curtis & More
Related article: The Hollywood Insider's CEO Pritan Ambroase: "The Importance of Venice Film Festival as the Protector of Cinema"
So what begins with a vengeful, ulterior motive turns into a lifestyle as the line between strategy and reality blurs for Cady, who is intoxicated by the power and popularity of the Plastics, who are played immaculately by Rachel McAdams, Lacey Chabert, and Amanda Seyfried. I have to say, this is one of my favorite examples of this troped-up narrative, using a now-immortalized but then fresh and slang-laden script to once again add contemporary character to the teen comedy.
'The House Bunny' (2008)
'The House Bunny' entails a group-wide makeover scene, in which former Playboy Bunny, Shelley (Anna Faris) advises a low-tier sorority on an L.A. campus, Zeta Alpha Zeta. In an effort to increase their standing on campus, she teaches ladies played by actresses like Emma Stone and Kat Dennings how to present like a Bunny, introducing them to water bras and lipgloss. When their new priorities cause them to lose sight of what matters and turn into everything that they hate, the Zeta sisters find an equilibrium between the ingenuity of the nerd girl and the sex appeal of the Playboy Bunny.
In the end, the redemption of The Makeover lies in the metaphor, which is as clichéd as the execution itself: appearances aren't everything, and you should never let the external change who you truly are. For Cady in 'Mean Girls', for Tai in 'Clueless' and even for the original reference of Laney in 'She's All That', this theme runs true, with their respective arcs ending with a comfortable, confident sense of themselves after a whirlwind of conceit, validation, and manipulation. We all find ourselves here, wishing that along with attaining the perfect hair, makeup, and wardrobe, that our problems will be fantastically dissolved, that wearing the veil of conventional attractiveness is as synonymous with happiness as we might hope; though pretty privilege is strong, these films show that the beauty of authenticity will always be the heavyweight champ.
By Grace Smith 
Click here to read The Hollywood Insider's CEO Pritan Ambroase's love letter to Black Lives Matter, in which he tackles more than just police reform, press freedom and more – click here.
An excerpt from the love letter: The Hollywood Insider's CEO/editor-in-chief Pritan Ambroase affirms, "The Hollywood Insider fully supports the much-needed Black Lives Matter movement. We are actively, physically and digitally a part of this global movement. We will continue reporting on this major issue of police brutality and legal murders of Black people to hold the system accountable. We will continue reporting on this major issue with kindness and respect to all Black people, as each and every one of them are seen and heard.
Just a reminder, that the Black Lives Matter movement is about more than just police brutality and extends into banking, housing, education, medical, infrastructure, etc. We have the space and time for all your stories. We believe in peaceful/non-violent protests and I would like to request the rest of media to focus on 95% of the protests that are peaceful and working effectively with positive changes happening daily. Media has a responsibility to better the world and The Hollywood Insider will continue to do so."
Ways to support Black Lives Matter Movement to end systemic racism
More Interesting Stories From The Hollywood Insider
– Want GUARANTEED SUCCESS? Remove these ten words from your vocabulary| Transform your life INSTANTLY
– Compilation: All James Bond 007 Opening Sequences From 1962 Sean Connery to Daniel Craig
– Do you know the hidden messages in 'Call Me By Your Name'? Find out behind the scenes facts in the full commentary and In-depth analysis of the cinematic masterpiece
– A Tribute To The Academy Awards: All Best Actor/Actress Speeches From The Beginning Of Oscars 1929-2019 | From Rami Malek, Leonardo DiCaprio To Denzel Washington, Halle Berry & Beyond | From Olivia Colman, Meryl Streep To Bette Davis & Beyond
– In the 32nd Year Of His Career, Keanu Reeves' Face Continues To Reign After Launching Movies Earning Over $4.3 Billion In Total – "John Wick", "Toy Story 4", "Matrix", And Many More
Makeover movies, Makeover movies, Makeover movies, Makeover movies, Makeover movies, Makeover movies, Makeover movies, Makeover movies, Makeover movies, Makeover movies, Makeover movies, Makeover movies, Makeover movies, Makeover movies, Makeover movies, Makeover movies, Makeover movies, Makeover movies, Makeover movies, Makeover movies, Makeover movies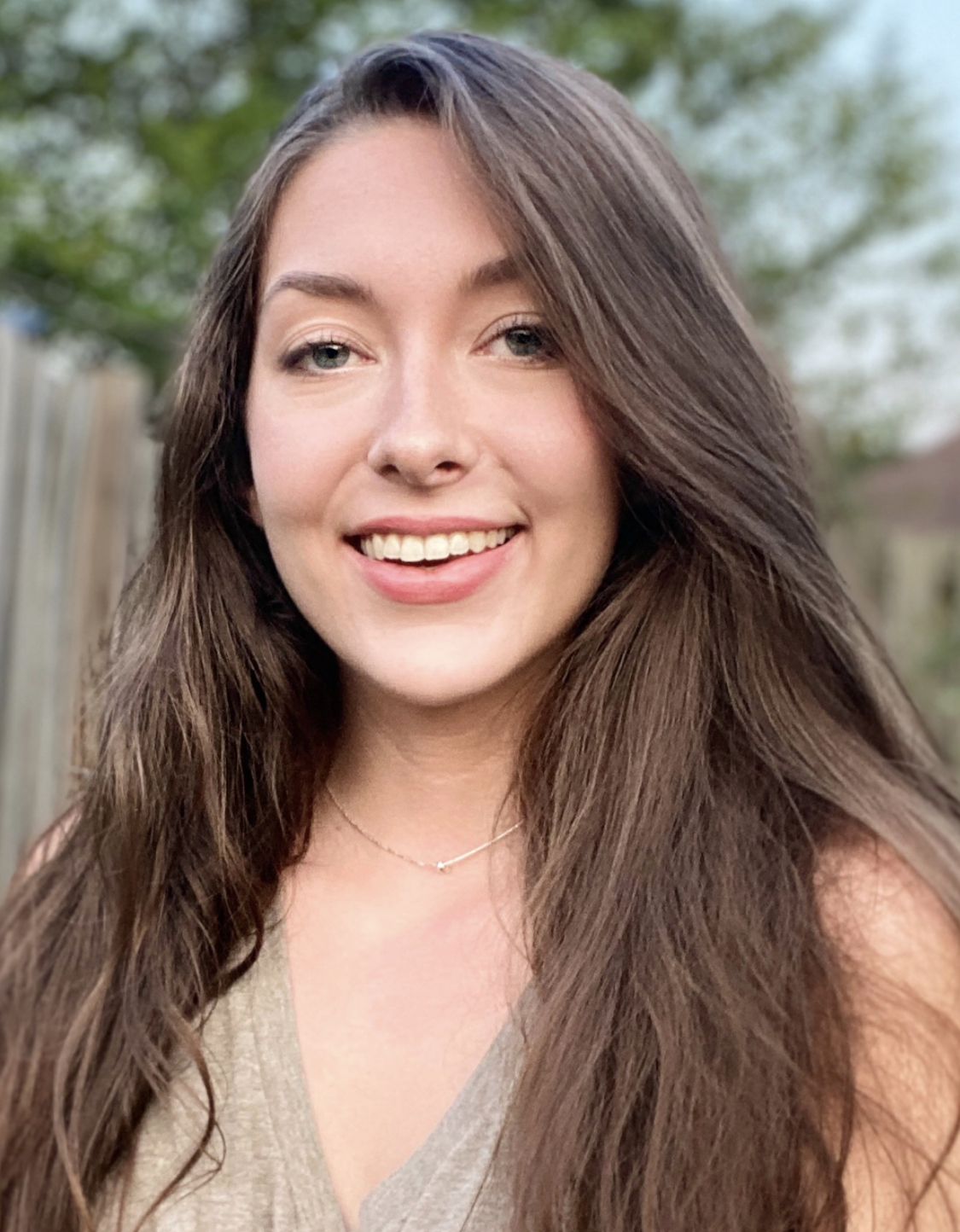 Grace Smith is a film critic and writer with 21 years of formative film exposure under her belt – and a focused interest in horror, surrealism, and substantial Cinema. Grace is passionate about The Hollywood Insider's mission towards thoughtful and innovative media that expands audience perspectives towards entertainment. As a young writer and film-lover, Grace hopes to inspire readers towards not only broadening their horizons when it comes to cinematic media, but also raising their expectations.