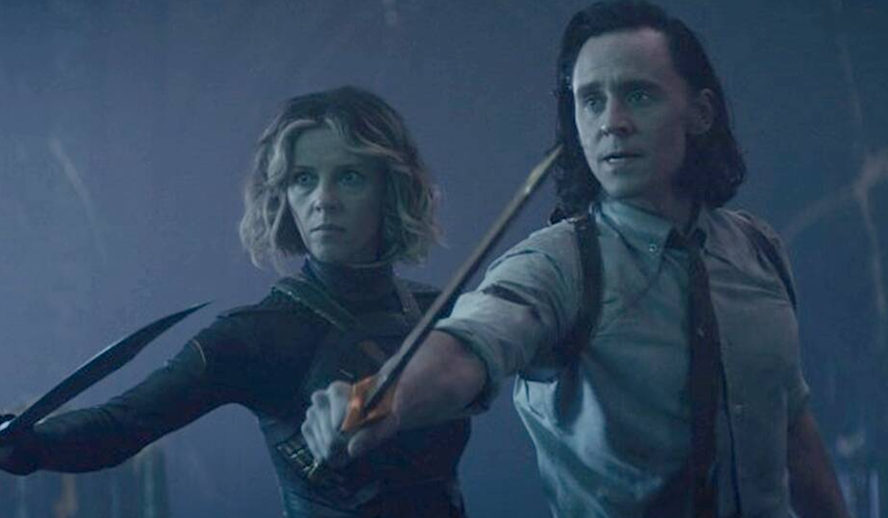 Photo: Loki Episode 6/Disney+
After a near-two year drought, Marvel has made 2021 a year to remember for all of its loyal fans around the world. In January, 'WandaVision' took the entire world by storm, offering a wickedly enthralling mystery steeped in the iconography of half a century of sitcoms. March saw the arrival of 'The Falcon and the Winter Soldier', transporting the unlikely duo on a bombastic international mission to save the world while simultaneously confronting issues like systemic racism and the apprehensions many Americans maintain within the stars and stripes. 
Related article: 'In the Heights' – Behind the Scenes and Full Commentary/Reactions from Cast & Crew
Related article: A Tribute to Cannes Film Festival: A Celebration of Cinema, Glamour, and Humanity | Statement From The Hollywood Insider's CEO Pritan Ambroase
Loki Episode 6
The Summer proved even more rewarding, the extraordinarily long-awaited espionage thriller 'Black Widow' finally making its way into theaters and offering audiences much-needed closure on their favorite double-crossing super spy. And of course, one would be remiss without mentioning what may just be Marvel's most ambitious swing yet, the time-jumping space-bending adventure starring everyone's favorite trickster, 'Loki'. 
 *(Although it may go without saying, this review will feature minor spoilers for the show as well as the prior events of the MCU writ large. May all uninitiated be warned.)*
 Created by head writer Michael Waldron and helmed by 'Sex Education' (2019-2020) director Kate Herron, the series picked up with Tom Hiddleston's God of Mischief right after he disappears with the Tesseract during the events of 'Avengers: Endgame' (2019). Breaking from his supposedly set destiny, he is immediately arrested by the mysteriously omniscient agents of the Time Variance Authority, an organization that exists outside of time and space that exists as militarised enforcers of order for the universe's sacred timeline. 
It is there Loki meets Owen Wilson's quick-witted TVA agent Mobius M. Mobius who tasks the god with assisting on a case involving a particularly resourceful variant of himself. The pair form a tepid partnership that soon begets a sincere friendship, banding together to hunt down the variant which turns out to be Sophia Di Martino's cunning enchantress Sylvie. 
Switching allegiances, Loki joins Sylvie on a quest to bring down the TVA and take on whatever force has been manipulating time for their own devious purpose. They come to blows with Gugu Mbatha-Raw's nefarious Judge Renslayer while teaming up with Mobius and alternate versions of themselves such as Richard E. Grant's "Classic Loki", eventually landing them on the doorstep of a mysterious castle that lies beyond the end of time.
 'For All Time. Always'  
From a technical standpoint, the episode ranks alongside the best of the MCU, capitalizing on the breathtaking CGI animation and gorgeous cinematography of the series' previous entries to glorious effect. As far as payoffs go, the episode is sure to satisfy many viewers left somewhat unfulfilled by the lackluster finale's of 'WandaVision' and 'The Falcon and the Winter Soldier', addressing several emphatic fan theories head-on and progressing the entire franchise in a bold new direction.
Related article: MUST WATCH – The Hollywood Insider's CEO Pritan Ambroase's Love Letter to Black Lives Matter – VIDEO
Subscribe to The Hollywood Insider's YouTube Channel, by clicking here.
Even though Marvel Studios President Kevin Feige has repeatedly claimed that MCU-watchers do not have to keep up-to-date with the streaming shows to understand the movies, the final episode of 'Loki' distinguishes it as the first Marvel television outing to feel like essential-viewing. Amongst its numerous twists and revelations, the episode manages to squeeze in vital character progressions and thought-provoking ruminations largely absent in the wrap-ups of its Disney+ contemporaries. Altogether, the finale proved a powerful reward for avid fans of its clandestine protagonist as well as one of the most thoroughly accomplished Marvel productions in many years. 
 *(A reiteration of spoilers for episode 6 beyond this point)*
Picking up where episode 5 left off, the sixth-and-final installment of 'Loki' Season 1 opens with a nostalgic mesh of sound-bites from across all ten years of the MCU playing over the green-tinted logo. Right off the bat, the audience is made aware that this episode holds larger ramifications for not just its own characters but that of the greater Marvel universe at large. Loki and Sylvie enter the castle only to find themselves greeted by none other than Tara Strong's Miss Minutes, offering them the chance to have their lifelong dreams of ultimate power and familial belonging fulfilled. 
The pair decide to write their own destinies instead, pushing their way deeper into the labyrinth and finally come face to face with the being responsible for all of their anguish revealed to be named He Who Remains. The entity is revealed to be portrayed by 'The Last Black Man in San Francisco' (2019) and 'Da 5 Bloods' (2020) actor Jonathan Majors, both a shocking reveal and much-anticipated pay-off for many eagle-eyed viewers who had been catching clues of his arrival throughout the series. Majors was previously revealed in September of 2020 to have been cast as the time-traveling supervillain Kang the Conqueror in the upcoming 'Ant-Man and the Wasp: Quantumania' (2023), his appearance in 'Loki' kept impressively under wraps. 
While never explicitly referring to himself as Kang, Majors' He Who Remains is quick to point out that there are far more vengeful variants of himself out in the multiverse bent on total domination. The character claims to have invented the TVA as a means to stave off another multiversal war, sacrificing universal free-will for the sake of general protection against legions of hostile realities, offering the pair the opportunity to kill him and risk unleashing chaos across the cosmos or take his place as guardians of their timeline. Sylvie refuses but has her attempts to kill Majors thwarted by Loki who insists he may be telling the truth and the pair begin to clash with each other.
Related article: Why Queen Elizabeth II Is One Of The Greatest Monarchs | Her Majesty Queen Elizabeth II of United Queendom of Great Britain & Northern Ireland (Video Insight)
Limited Time Offer – FREE Subscription to The Hollywood Insider
Click here to read more on The Hollywood Insider's vision, values and mission statement here – Media has the responsibility to better our world – The Hollywood Insider fully focuses on substance and meaningful entertainment, against gossip and scandal, by combining entertainment, education, and philanthropy.
After sharing a sudden kiss Sylvie betrays Loki one last time, sending him back to the TVA and plunging a dagger into He Who Remains who chuckles "See you soon". The audience watches as the central timeline fractures beyond recognition into a sprawling web of branch realities and Loki hurriedly rushes to tell Mobius that they were wrong. Once he finally reaches his friend, both Loki and the audience are shocked to realize that the agent does not recognize him, the God of Mischief looking over the balcony to see the likeness of He Who Remains (or more likely Kang the Conqueror) watching over them. 
 A Journey Unlike Anything in Marvel's History
When 'Avengers: Endgame' was released, it was billed as the official bookend to the "Infinity Saga"; a collection of 23 films across 11 years. With so momentously forceful a conclusion, many were left questioning how the studio or its characters could possibly move forward without treading in its own wake. But as they have proven time and time again, it is never safe to bet against Disney, and as such the goliath seems to be returning bigger and better than ever. Par for the course with Marvel's inaugural run of Disney+ programming, 'Loki' feels distinctly different from anything else the studio has done before.  Looking beyond the fact that the show represents the MCU's first villain-centric endeavor (although his status as such quickly deteriorates as the show progresses), 'Loki' serves as a grandiose expansion upon the notions of time travel and alternate realities only briefly touched upon in the universe to that point.
Part of what instantly endears the first episode is the absurdist set-up the show runs with; an organization existing beyond reality steeped in a macabre 1970s-office building aesthetic that travels across all of existence to prune variant timelines deemed dangerous by a collection of supposedly all-knowing space lizards called the Time Keepers. That sure is a long way from the rich guy who built himself a nifty suit of armor in 'Iron Man' (2008). But 'Loki' is consistently earnest in its ambitions, never demanding its audiences to ignore the insanity of its premise (a tiara-clad alligator bites off Tom Hiddleston's hand for Pete's sake) and instead just asking them to allow themselves to be strung along on a wild ride. Fans of 'Thor: Ragnarok' (2017) can rest assured that the show never takes itself too seriously nor sheds the prototypical Marvel humor, but those less enthused by Taika Waititi's satirical take on the mythos will be relieved to find the characters fully realized and the stakes never undermined. 
Related article: The Hollywood Insider's CEO Pritan Ambroase: "The Importance of Venice Film Festival as the Protector of Cinema"
Related article: The Masters of Cinema Archives: The Hollywood Insider Pays Tribute to 'La Vie En Rose', Exclusive Interview with Director Olivier Dahan
Related article: – Want GUARANTEED SUCCESS? Remove these ten words from your vocabulary| Transform your life INSTANTLY
The cinematography by Autumn Durald Arkapaw and score by Natalie Holt are some of the best in the MCU to date, but what ultimately makes 'Loki' so memorable is its pitch-perfect cast. With only one known character going in, the fact that the series was able to immediately foster a relationship between the audience and the newcomers is a remarkable feat unto itself. Credit here must be given to the impressive collection of performers assembled within the series. Hiddleston and Wilson serve as one of the universe's most hilariously unlikely partners and their keen banter across the first two episodes is truly essential to the show's success.
Di Martino serves as a bolt of lightning to the series' established order, matching wits with the God of Mischief and sticking out to fans around the world in the same way Randall Park and Kat Dennings' Jimmy Woo and Darcy Lewis had in 'WandaVision' and Daniel Brühl's Baron Zemo did in 'The Falcon and the Winter Soldier'. Richard E. Grant and Jonathan Majors both run away with their respective episodes, but at the end of the day, the success of 'Loki' is a lasting testament to the wicked indelibility that Tom Hiddleston has painstakingly poured into his character over the years. Like his on-screen persona, Hiddleston has undergone quite the wild journey during his time in the Marvel universe, but he can now rest assured that he has officially realized his glorious purpose in the role that made him a star.
 A Bright Future For Loki (Or is it a Bright Past?)
Just because 'Loki' has officially come to a close doesn't mean fans will be starved for more marvelous mischief as it was confirmed via a clever post-credits scene that the series will be the first on Disney+ to be renewed for a second season. This may seem like a logical move due to the massive cliffhanger ending of the final episode but it is nonetheless an exciting commitment from Marvel to the story and its characters. Hiddleston's Loki is additionally rumored to appear in the massive crossover event 'Doctor Strange in the Multiverse of Madness' directed by Sam Raimi and starring Benedict Cumberbatch and Elizabeth Olsen releasing March 25, 2022. And if all of that isn't enough multiversal time shenanigan for audiences, the saga is rumored to fact heavily in the upcoming film and television releases 'What If..,?' (2021), 'Spider-Man: No Way Home' (2021), and 'Ant-Man and the Wasp: Quantumania'. 
Cast: Tom Hiddleston, Sophia Di Martino, Owen Wilson, Gugu Mbatha-Raw, Jonathan Majors, Richard E. Grant, Wunmi Mosaku, Tara Strong
Cinematographer: Autumn Durald Arkapaw | Editor: Paul Zucker, Calum Ross, Emma McCleave | Score: Natalie Holt
Director: Kate Herron | Writer: Michael Waldron | Producers: Kevin Feige, Louis D'Esposito, Victoria Alonso, Stephen Broussard, Tom Hiddleston, Kate Herron, Michael Waldron
Click here to read The Hollywood Insider's CEO Pritan Ambroase's love letter to Black Lives Matter, in which he tackles more than just police reform, press freedom and more – click here.
An excerpt from the love letter: The Hollywood Insider's CEO/editor-in-chief Pritan Ambroase affirms, "The Hollywood Insider fully supports the much-needed Black Lives Matter movement. We are actively, physically and digitally a part of this global movement. We will continue reporting on this major issue of police brutality and legal murders of Black people to hold the system accountable. We will continue reporting on this major issue with kindness and respect to all Black people, as each and every one of them are seen and heard.
Just a reminder, that the Black Lives Matter movement is about more than just police brutality and extends into banking, housing, education, medical, infrastructure, etc. We have the space and time for all your stories. We believe in peaceful/non-violent protests and I would like to request the rest of media to focus on 95% of the protests that are peaceful and working effectively with positive changes happening daily. Media has a responsibility to better the world and The Hollywood Insider will continue to do so."
Ways to support Black Lives Matter Movement to end systemic racism
More Interesting Stories From The Hollywood Insider
– Want GUARANTEED SUCCESS? Remove these ten words from your vocabulary| Transform your life INSTANTLY
– Compilation: All James Bond 007 Opening Sequences From 1962 Sean Connery to Daniel Craig
– Do you know the hidden messages in 'Call Me By Your Name'? Find out behind the scenes facts in the full commentary and In-depth analysis of the cinematic masterpiece
– A Tribute To The Academy Awards: All Best Actor/Actress Speeches From The Beginning Of Oscars 1929-2019 | From Rami Malek, Leonardo DiCaprio To Denzel Washington, Halle Berry & Beyond | From Olivia Colman, Meryl Streep To Bette Davis & Beyond
– In the 32nd Year Of His Career, Keanu Reeves' Face Continues To Reign After Launching Movies Earning Over $4.3 Billion In Total – "John Wick", "Toy Story 4", "Matrix", And Many More
Loki episode 6, Loki episode 6, Loki episode 6, Loki episode 6, Loki episode 6, Loki episode 6, Loki episode 6, Loki episode 6, Loki episode 6, Loki episode 6, Loki episode 6, Loki episode 6, Loki episode 6, Loki episode 6, Loki episode 6, Loki episode 6, Loki episode 6, Loki episode 6, Loki episode 6, Loki episode 6, Loki episode 6, Loki episode 6, Loki episode 6, Loki episode 6, Loki episode 6, Loki episode 6, Loki episode 6, Loki episode 6, Loki episode 6, Loki episode 6, Loki episode 6, Loki episode 6, Loki episode 6, Loki episode 6, Loki episode 6, Loki episode 6, Loki episode 6, Loki episode 6, Loki episode 6, Loki episode 6, Loki episode 6, Loki episode 6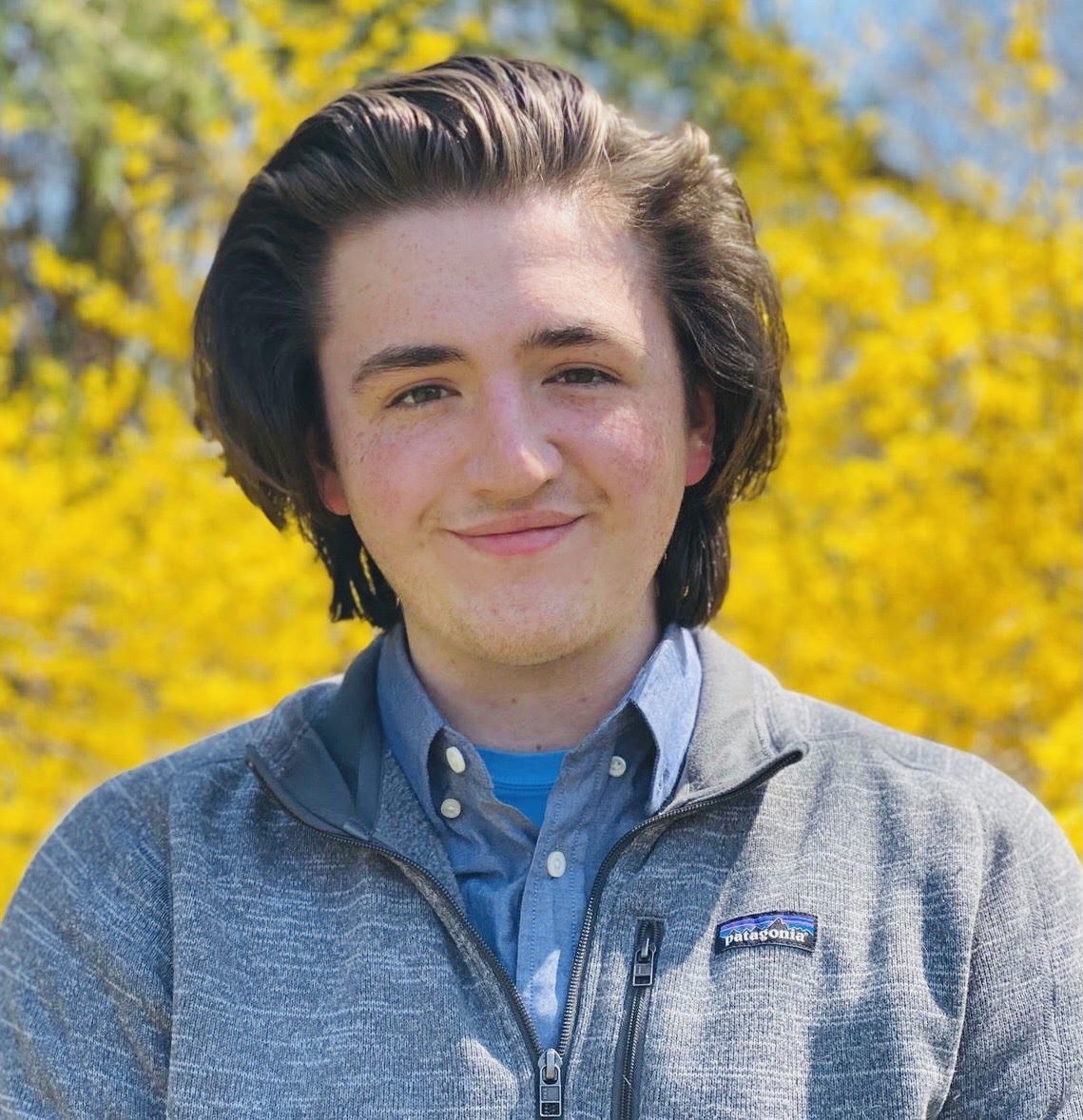 Andrew Valianti is a writer and an aspiring producer-director, and all-around film lover. While writing both features and reviews for the Hollywood Insider, Andrew has focused on the intersection of cinema and politics as they relate to empowering diverse stories and viewpoints. Through both study and practice, Andrew has seen first hand the many ways in which film and media can have a positive and meaningful impact on everyday lives. His personal views align with the Hollywood Insider, as he views journalism as a means to empower and mobilize positive change rather than spread gossip or negativity. He believes that art ignites action and has sought to pursue stories that further this goal.