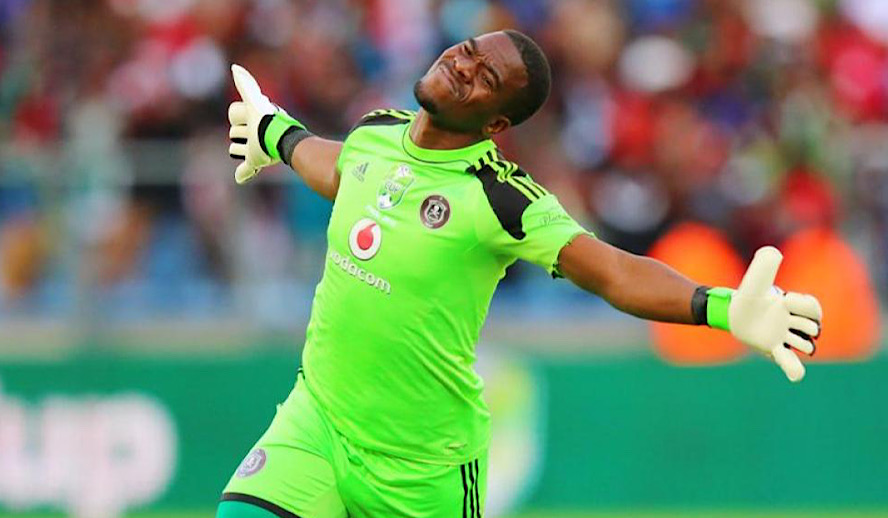 Photo: 'Senzo: Murder of a Soccer Star'
The tragic murder of rising soccer star, Senzo Meyiwa, sent shockwaves throughout the entire country of South Africa in 2014. Meyiwa was the captain and goalkeeper for South Africa's National Team and the Orlando Pirates FC, a professional football club that participates in the Premier Soccer League. This league is the top-tiered system of soccer that operates within South Africa. Senzo Meyiwa was beloved by the entire country and his death was mourned by not just the fans of his professional football club, but the whole of the nation alike. Meyiwa was born from modest means and inspired the entire country through his determination and love for football, as well as his genuine and kindhearted spirit.
He truly was a generous and kind man, and he valued his family above all else, making it his mission to take care of them both physically and financially. His death spurned enormous public backlash and investigations into everyone that was close to him, as well as specifically those who were publicly "determined" to have personal "motives" for his murder. Eight years later, four of the accused accomplices allegedly involved in Meyiwa's murder will stand trial this month, on April 11, 2022, and Senzo's loved ones, family, friends, and the country of South Africa await the results of this case to see if justice will finally be served to those responsible for the brutal and remorseless murder of this national hero.     
Related article: OSCAR-NOMINATED – EXCLUSIVE: 'Dune' Full Commentary, Reactions, Making Of – Timothee Chalamet, Zendaya, Oscar Isaac
Related article: OSCAR-NOMINATED – 'House of Gucci' Full Commentary & Behind the Scenes – Lady Gaga, Adam Driver, Jared Leto, Al Pacino
Related article: OSCAR-NOMINATED – 'Belfast' Full Commentary & BTS – Jamie Dornan, Caitriona Balfe, Judi Dench
Related article: OSCAR-NOMINATED – 'West Side Story' Full Commentary – Rita Moreno, Steven Spielberg, Rachel Zegler
Related article: OSCAR-NOMINATED – 'No Time to Die' Full Commentary, Behind the Scenes & Reactions, Daniel Craig, Rami Malek, Bond
'Senzo: Murder of a Soccer Star': Eight Years into The Investigation This Case Remains Unsolved
It has taken eight long years but finally, there is a new trial that stands to take place this month, in precisely three days on the 11th of April. Part of the reason why this case has taken so long to find the suspected guilty parties is that after Senzo was murdered, a neighbor paid people to clean the house where this violent and senseless crime was committed. Her reasoning for this was that Senzo, as well as his girlfriend, friends, and their family, had been drinking and the neighbor apparently thought that this would dishonor his memory if the public found out that he was heavily intoxicated that day. The neighbor also reported to the police that she did not want anyone to see Senzo Meyiwa's blood so she ordered that it be cleaned from the home as well. By the time police were able to seal off the home from public access, the entire crime scene had been trampled, tampered with, and completely scrubbed, leaving no reliable chain of evidence or clues that the authorities could use to determine what really happened that night.
Related article: The Hollywood Insider's CEO Pritan Ambroase: "The Importance of Venice Film Festival as the Protector of Cinema"
Related article: The Masters of Cinema Archives: The Hollywood Insider Pays Tribute to 'La Vie En Rose', Exclusive Interview with Director Olivier Dahan
Related article: – Want GUARANTEED SUCCESS? Remove these ten words from your vocabulary| Transform your life INSTANTLY
This neighbor was not charged with any crime relating to the obstruction of justice or preventing the capture or investigation into apprehending the criminals guilty of Meyiwa's murder. The sad fact of this case is that much of it has dealt with conflicting claims and a lack of cooperation by the witnesses that were there the night of Senzo's murder and who were subject to the "robbery gone wrong." Many of the witnesses there only tell a single side of the story, but as the documentary, 'Senzo: Murder of a Soccer Star' unfolds, a more complete picture of the hidden secrets and dynamics between Senzo, and who was in the house at the time of his death, is slowly revealed. The documentary effectively leads the audience from one suspect to another, causing the viewer to doubt each person's motive as well as questioning who could be capable of just a heartless crime?
Related article: All Best Actor/Actress Speeches From The Beginning Of Oscars 1929-2019 | Hollywood Insider
Related article: EVOLUTION: Every Henry Cavill Role From 2001 to 2021, All Performances Exceptionally Poignant
Related article: EVOLUTION: Every Chris Evans Role From 1997 to 2020, All Performances Exceptionally Poignant
Related article: 'In the Heights' Full Commentary & Behind the Scenes +  Reactions – Lin Manuel Miranda, John M. Chu
Murdered with Six Witnesses, And Still The Guilty Parties Remain Free 
 The most shocking part about the fact that it has taken more than eight years to finally bring a guilty party to trial concerning the murder of Senzo Meyiwa is not that there were six other witnesses to the events of what happened that night, but rather that no one there will actually admit to having seen Senzo get shot. When the two alleged robbers walked into the home of Senzo's girlfriend's mother's home that night, they were said to have demanded everyone's cell phones and any money that they had with them. Instead of complying with the men pointing guns at them, the occupants chose to attempt to force the robbers out physically. That is when they were said to have heard a gunshot and each person fled in an opposite direction, hiding for safety in the separate rooms of the house. Senzo's girlfriend, Kelly, says that after she hid in a bedroom Senzo burst through the door and she saw that he was bleeding from a bullet wound in the chest.
Related article: Why Queen Elizabeth II Is One Of The Greatest Monarchs | Her Majesty Queen Elizabeth II of United Queendom of Great Britain & Northern Ireland (Video Insight)
Limited Time Offer – FREE Subscription to The Hollywood Insider
Click here to read more on The Hollywood Insider's vision, values and mission statement here – Media has the responsibility to better our world – The Hollywood Insider fully focuses on substance and meaningful entertainment, against gossip and scandal, by combining entertainment, education, and philanthropy.
The documentary functionally captures the confusion and frantic events of that night, by reviewing them as well as replaying them from the various perspectives of each person in the home. One crucial aspect that remains elusive is the fact that Senzo's infant child is reported to have witnessed the entire crime and yet his mother, Kelly, would not allow police to question the child, due to her claiming that it would be "traumatic." There are many instances and aspects of the stories of what happened that night by the six witnesses that all conveniently remove them from any particular details that could lead to the apprehension of the violent offenders. The documentary tasks itself with examining the story and motivations of each person there the night of Senzo's death, and by framing the public's perception of who was involved with this soccer legend's murder after it had transpired.          
Related article: MUST WATCH – The Hollywood Insider's CEO Pritan Ambroase's Love Letter to Black Lives Matter – VIDEO
Subscribe to The Hollywood Insider's YouTube Channel, by clicking here.
Related article: #metoo Revolution: Powerful Questions That Need Answers
Related article: FACT-CHECKED Series: Timothee Chalamet and 32 Facts about The Young Superstar
The Real Trial Resumes This Month in April Coinciding with The Release of This Documentary
With the actual trial of the accused drawing closer by the day, this documentary acts as critical insight into the entirety of the case of Senzo Meyiwa's murder for those who were unfamiliar with this unsolved case. The saddest part of Senzo's tragic death is the loss that is felt not only by Meyiwa's close family, and infant children, but by the entire community of South Africa. At Meyiwa's funeral, an entire soccer stadium, as well as the streets leading to it, were lined with fans and people who hoped to pay their respects and show the loss felt by this society. Senzo Meyiwa was a cultural icon to the people of South Africa, not just because of his humble beginnings and the great heights he boasted at the peak of his professional career, but because of the man he was known to be.
That being, an enthusiastic champion, whose attitude was as great as his work ethic. He was determined to manifest his dreams. At the beginning of the documentary he spoke, in a video recording, about how in his journey to even attempt as a young boy to be selected for the South Africa youth's national football training club, his neighborhood came together and donated money which allowed him to even be able to try out for the team. He truly was a man of the people and when he was murdered it was a loss that was felt through the entire nation of South Africa. That is why even after eight long years, the search for answers has not stopped. The country of South Africa is committed to finding justice for Senzo, and it is inspiring to see that his legacy will live on through all the fans and people that refuse to settle for anything less!  
Directors: Sara Blecher 
Cast: Donald Glover, Brian Tyree Henry, LaKeith Stanfield, Zazie Beetz, Khris Davis, RJ Walker, Harold House Moore, Matthew Barnes, Myra Lucretia Taylor, Cranston Johnson, Griffin Freeman, Derrick Haywood, Brandon Hirsch, Diane Sellers
Producers: Neil Brandt, Lauren Clifford-Holmes, Laura Colucci, Thandi Davids, Jafta Mamabolo, Tendeka Matatu
Sound: Kyle Gerhardt
By Thomas Jacobs
Click here to read The Hollywood Insider's CEO Pritan Ambroase's love letter to Cinema, TV and Media. An excerpt from the love letter: The Hollywood Insider's CEO/editor-in-chief Pritan Ambroase affirms, "We have the space and time for all your stories, no matter who/what/where you are. Media/Cinema/TV have a responsibility to better the world and The Hollywood Insider will continue to do so. Talent, diversity and authenticity matter in Cinema/TV, media and storytelling. In fact, I reckon that we should announce "talent-diversity-authenticity-storytelling-Cinema-Oscars-Academy-Awards" as synonyms of each other. We show respect to talent and stories regardless of their skin color, race, gender, sexuality, religion, nationality, etc., thus allowing authenticity into this system just by something as simple as accepting and showing respect to the human species' factual diversity. We become greater just by respecting and appreciating talent in all its shapes, sizes, and forms. Award winners, which includes nominees, must be chosen on the greatness of their talent ALONE.
I am sure I am speaking for a multitude of Cinema lovers all over the world when I speak of the following sentiments that this medium of art has blessed me with. Cinema taught me about our world, at times in English and at times through the beautiful one-inch bar of subtitles. I learned from the stories in the global movies that we are all alike across all borders. Remember that one of the best symbols of many great civilizations and their prosperity has been the art they have left behind. This art can be in the form of paintings, sculptures, architecture, writings, inventions, etc. For our modern society, Cinema happens to be one of them. Cinema is more than just a form of entertainment, it is an integral part of society. I love the world uniting, be it for Cinema, TV. media, art, fashion, sport, etc. Please keep this going full speed."
More Interesting Stories From The Hollywood Insider
– Want GUARANTEED SUCCESS? Remove these ten words from your vocabulary| Transform your life INSTANTLY
– A Tribute to Martin Scorsese: A Complete Analysis of the Life and Career of the Man Who Lives and Breathes Cinema 
– Do you know the hidden messages in 'Call Me By Your Name'? Find out behind the scenes facts in the full commentary and In-depth analysis of the cinematic masterpiece
– A Tribute To The Academy Awards: All Best Actor/Actress Speeches From The Beginning Of Oscars 1929-2019 | From Rami Malek, Leonardo DiCaprio To Denzel Washington, Halle Berry & Beyond | From Olivia Colman, Meryl Streep To Bette Davis & Beyond
– In the 32nd Year Of His Career, Keanu Reeves' Face Continues To Reign After Launching Movies Earning Over $4.3 Billion In Total – "John Wick", "Toy Story 4", "Matrix", And Many More
senzo, senzo, senzo, senzo, senzo, senzo, senzo, senzo, senzo, senzo, senzo, senzo, senzo, senzo, senzo, senzo, senzo, senzo, senzo, senzo, senzo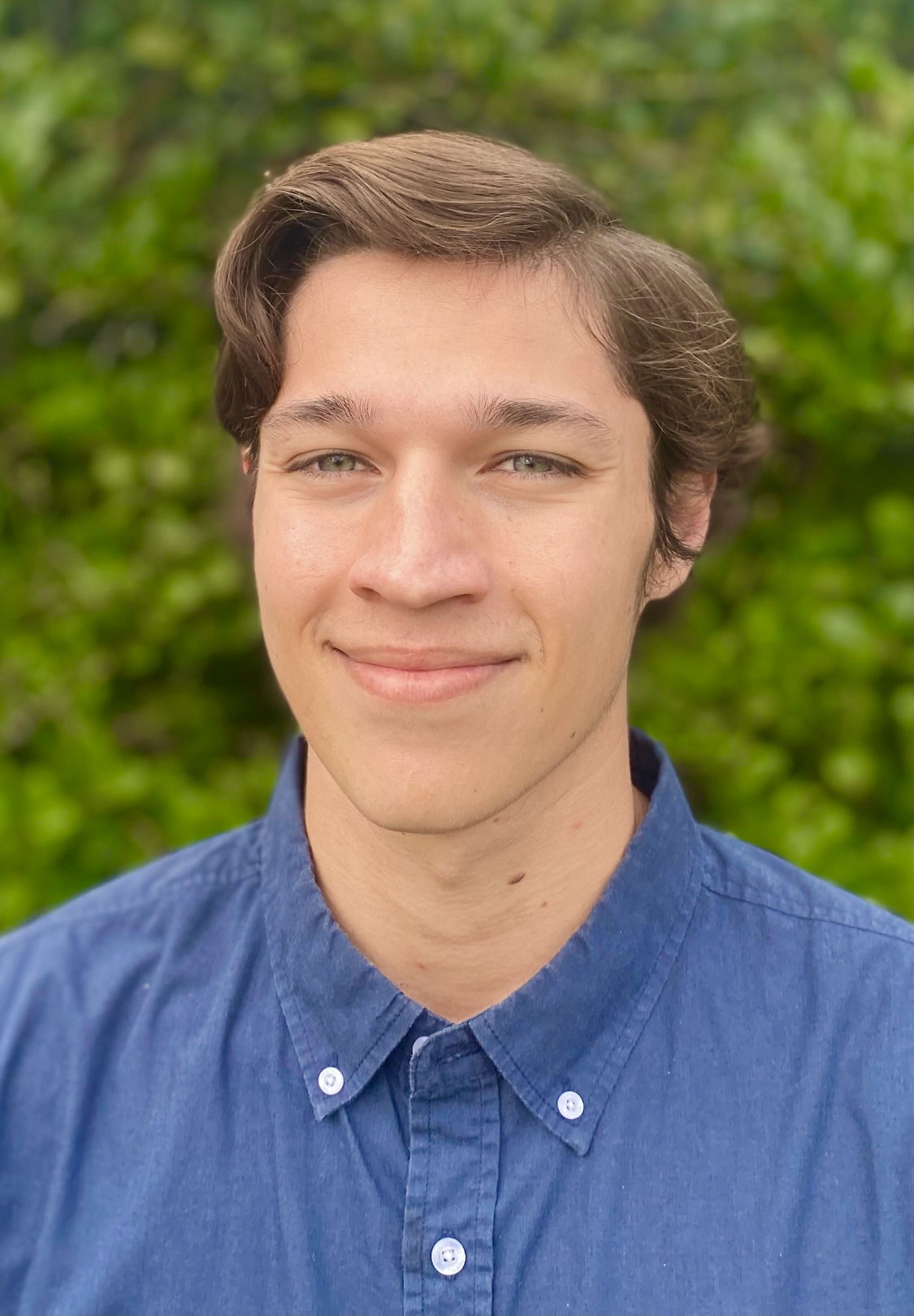 Thomas Jacobs is an avid writer, Cinema aficionado, and filmmaker. He graduated with Dean's Honors from the University of California, Santa Cruz with a major in Film and Digital Media. His passion is directly tied to the appreciation and creation of film and television, and this fact is reflected in his intent to be a writer for the acclaimed entertainment journal, The Hollywood Insider. His beliefs mirror the core goals and mission statement of The Hollywood Insider by sharing an admiration for quality entertainment as well as bolstering a sense of positivity and equality among all humans. Thomas believes that Cinema is an advantageous promoter of civil and social empowerment, and he shares a mutual societal view with  The Hollywood Insider, that people should not be judged by the color of their skin, but the content of their character.