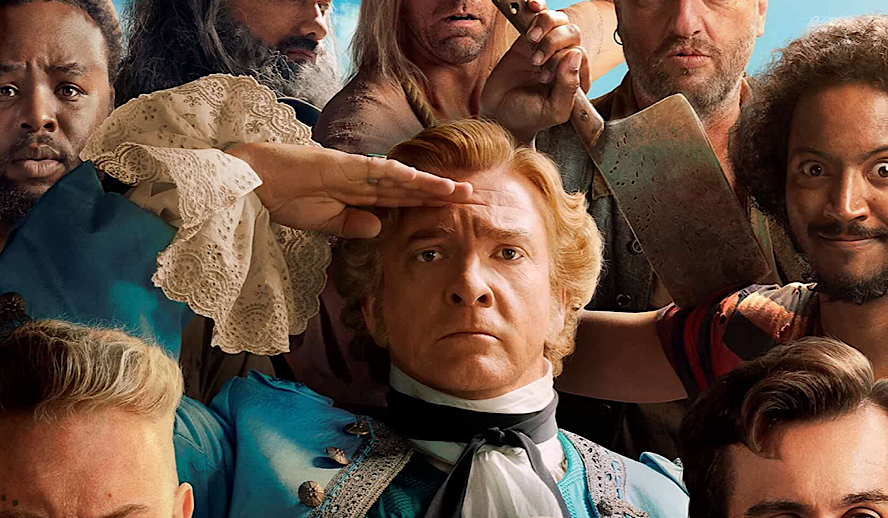 Photo: 'Our Flag Means Death'
Ineptitude That Plays
After hilariously stealing essentially every scene featuring his character Murray in 'Flight of the Conchords', Rhys Darby is back in rare form as Captain Stede Bonnet in 'Our Flag Means Death', HBO's brand new comedy streaming now. As Murray, Darby functioned as the main authority figure as the manager for Bret McKenzie and Jemaine Clement's bandmate characters. In 'Our Flag Means Death', he is back in control of the situation, this time playing a pirate captain who has absolutely no business being a pirate captain. He is fantastic in the role of incompetent leader, leaning in to a lot of the skills he showed off previously as Murray and here again as Stede. 
Related article: OSCAR-NOMINATED – EXCLUSIVE: 'Dune' Full Commentary, Reactions, Making Of – Timothee Chalamet, Zendaya, Oscar Isaac
Related article: OSCAR-NOMINATED – 'House of Gucci' Full Commentary & Behind the Scenes – Lady Gaga, Adam Driver, Jared Leto, Al Pacino
Related article: OSCAR-NOMINATED – 'Belfast' Full Commentary & BTS – Jamie Dornan, Caitriona Balfe, Judi Dench
Related article: OSCAR-NOMINATED – 'West Side Story' Full Commentary – Rita Moreno, Steven Spielberg, Rachel Zegler
Related article: OSCAR-NOMINATED – 'No Time to Die' Full Commentary, Behind the Scenes & Reactions, Daniel Craig, Rami Malek, Bond
As Bonnet, Darby is at his best leaning into a completely over-the-top hyper-unaware character. Bonnet is a fun and mostly likable character, giving up his comfortable aristocratic life and trading it in to try and cut his teeth leading a pirate crew on the open seas. He tries to endear himself to his crew and those around him by using his high-status life experiences that ultimately fall completely useless to his hardened crew. 
The success of the show really hinges entirely on the character of Bonnet being both believable and comedically ridiculous at the same time. The show is loosely based on a real-life person who did this exact same thing of walking away from their life of comfort and tried to make it as a pirate which is mind-blowing as the premise feels almost too absurd to be made up. With the main role of Bonnet requiring someone capable of making the unimaginable believable, Darby is perfect in the part. He can easily float between the flamboyant and oblivious nature of the character, while also showing a real human beneath the surface. 
Related article: Why Queen Elizabeth II Is One Of The Greatest Monarchs | Her Majesty Queen Elizabeth II of United Queendom of Great Britain & Northern Ireland (Video Insight)
Limited Time Offer – FREE Subscription to The Hollywood Insider
Click here to read more on The Hollywood Insider's vision, values and mission statement here – Media has the responsibility to better our world – The Hollywood Insider fully focuses on substance and meaningful entertainment, against gossip and scandal, by combining entertainment, education, and philanthropy.
'Our Flag Means Death'
Some of the best storytelling and character development for Bonnet comes in the form of Darby's monologuing to his assistant Lucius, played by Nathan Foad. Darby gives solid exposition in relaying the events of how he ended up becoming a pirate captain and going over the day-to-day events of the crew. As only Darby can, he delivers his description of the crew's daily life and the opportunities he provides for them in a hilarious voiceover that plays over footage of the crew enjoying the creature comforts he has provided them. He inadvertently establishes the drastic divide between his difference in class and lifestyle from the crews, essentially setting up how obliviously unaware he is of the crew's actual mindset at the time. 
Related article: All Best Actor/Actress Speeches From The Beginning Of Oscars 1929-2019 | Hollywood Insider
Related article: EVOLUTION: Every Henry Cavill Role From 2001 to 2021, All Performances Exceptionally Poignant
Related article: EVOLUTION: Every Chris Evans Role From 1997 to 2020, All Performances Exceptionally Poignant
Related article: 'In the Heights' Full Commentary & Behind the Scenes +  Reactions – Lin Manuel Miranda, John M. Chu
Human Motivation: Elevating the Idea
On its surface, the show would totally work as a goofy somewhat parody of this person's real life. Although with all of Taika Waitit's work, who serves as a director and producer of the series, there is much more emotion that lies beneath. The idea of someone with money deciding to become a pirate is a hilarious concept in its own right, but Stede Bonnet's motivation for doing it is what is at the central core of what both the character and the show are about. This is what stands out so perfectly in the dichotomy of who Stede wants to be and who he actually is right now. He thinks he is providing for and giving his crew a great life, which to his credit he is, but his crew wants much more than what he is giving them. He sees pirating as a mindset, while the crew wants to live the actual pirate lifestyle. They are far more interested in stealing and fighting than reading books and playing tennis. 
A nice theme is established through flashbacks and Stede's personal opening up that shows he is doing this to try and prove to other people he is someone of mettle. Everyone at every step of his life has taken his kindness for weakness, and after finally reaching a personal breaking point he has decided to take his life into his own hands and show he is tough and strong and all of the things they have always accused him of not being. His mental anguish and breakdowns allow the show to open up the character while also masterfully playing the scenes for comedy. There is a great amount of depth to the show and its characters, that helps unlock the comedy from within, chief among them through our protagonist in Stede. He makes himself, like David Brent or Michael Scott, an endearing goof. He is incapable of seeing the ways in which he is alienating the crew, and only wants to be accepted and beloved by them on his own terms. 
Related article: The Hollywood Insider's CEO Pritan Ambroase: "The Importance of Venice Film Festival as the Protector of Cinema"
Related article: The Masters of Cinema Archives: The Hollywood Insider Pays Tribute to 'La Vie En Rose', Exclusive Interview with Director Olivier Dahan
Related article: – Want GUARANTEED SUCCESS? Remove these ten words from your vocabulary| Transform your life INSTANTLY
Related article: #metoo Revolution: Powerful Questions That Need Answers
Related article: FACT-CHECKED Series: Timothee Chalamet and 32 Facts about The Young Superstar
A Format That Seems to Have Cracked the Code
While David Jenkins is credited as the creator and writer of the first episode, it is very difficult not to see Taika Waititi's influence all over this project. The show follows the similar theme and format of all of Waititi's best projects like 'Reservation Dogs', 'Jojo Rabbit', 'Hunt for the Wilderpeople' and 'What We Do in the Shadows'. He has created almost his own sub-genre of comedy, in which he develops very complicated characters with a lot of emotional baggage that is somehow played for comedy. 
It really is an impressive feat, and why I personally feel these works resonate so easily with an audience. 'Our Flag Means Death' is the next in this line of entries that defies traditional genre labeling. It is in essence a comedy, but it also feels like so much more than what we are accustomed to getting from the genre. Waititi and his frequent collaborators have really changed the game and upped the expectations on what we should come to understand what a comedy is and can be. The quality of both television and filmmaking in the comedy genre has been greatly changed and improved through their masterful works. 
Related article: MUST WATCH – The Hollywood Insider's CEO Pritan Ambroase's Love Letter to Black Lives Matter – VIDEO
Subscribe to The Hollywood Insider's YouTube Channel, by clicking here.
A Ship Needs a Crew as a Cast Needs Support
As every pirate ship needs a captain and a crew, so too does a successful show need a supporting ensemble cast. One of the major highlights of 'Our Flag Means Death' is its awesome supporting cast that make up the crew under Stede Bonnet. 
A very diverse and varied group of pirates are at the employ of Darby's captain Bonnet. With each crew member comes a different background and feelings about the captain. Some are fed up with his lack of leadership skills and pirate experience, while others are appreciative of his warm demeanor and the fact that they don't really ever need to do much actual pirating as he pays them a weekly salary and provides them with great benefits aboard the ship. The crew and their unique relationships with Bonnet form the backbone and heart of a really awesome show.
'Our Flag Means Death' is a hilarious and compelling new comedy with its first three episodes now streaming on HBO Max that you will certainly not want to miss. 
Cast: Rhys Darby, Taika Waititi, Nat Faxon, Fred Armisen | Cinematography: Mike Berlucchi and Cynthia Pusheck | Editors: Christian Kinnard and Gina Sansom | Director: Taika Waititi | Producers: Todd King, Taika Waititi, David Jenkins, Dan Halsted and Garret Basch 
By Mark Raymond
Click here to read The Hollywood Insider's CEO Pritan Ambroase's love letter to Cinema, TV and Media. An excerpt from the love letter: The Hollywood Insider's CEO/editor-in-chief Pritan Ambroase affirms, "We have the space and time for all your stories, no matter who/what/where you are. Media/Cinema/TV have a responsibility to better the world and The Hollywood Insider will continue to do so. Talent, diversity and authenticity matter in Cinema/TV, media and storytelling. In fact, I reckon that we should announce "talent-diversity-authenticity-storytelling-Cinema-Oscars-Academy-Awards" as synonyms of each other. We show respect to talent and stories regardless of their skin color, race, gender, sexuality, religion, nationality, etc., thus allowing authenticity into this system just by something as simple as accepting and showing respect to the human species' factual diversity. We become greater just by respecting and appreciating talent in all its shapes, sizes, and forms. Award winners, which includes nominees, must be chosen on the greatness of their talent ALONE.
I am sure I am speaking for a multitude of Cinema lovers all over the world when I speak of the following sentiments that this medium of art has blessed me with. Cinema taught me about our world, at times in English and at times through the beautiful one-inch bar of subtitles. I learned from the stories in the global movies that we are all alike across all borders. Remember that one of the best symbols of many great civilizations and their prosperity has been the art they have left behind. This art can be in the form of paintings, sculptures, architecture, writings, inventions, etc. For our modern society, Cinema happens to be one of them. Cinema is more than just a form of entertainment, it is an integral part of society. I love the world uniting, be it for Cinema, TV. media, art, fashion, sport, etc. Please keep this going full speed."
More Interesting Stories From The Hollywood Insider
– Want GUARANTEED SUCCESS? Remove these ten words from your vocabulary| Transform your life INSTANTLY
– A Tribute to Martin Scorsese: A Complete Analysis of the Life and Career of the Man Who Lives and Breathes Cinema 
– Do you know the hidden messages in 'Call Me By Your Name'? Find out behind the scenes facts in the full commentary and In-depth analysis of the cinematic masterpiece
– A Tribute To The Academy Awards: All Best Actor/Actress Speeches From The Beginning Of Oscars 1929-2019 | From Rami Malek, Leonardo DiCaprio To Denzel Washington, Halle Berry & Beyond | From Olivia Colman, Meryl Streep To Bette Davis & Beyond
– In the 32nd Year Of His Career, Keanu Reeves' Face Continues To Reign After Launching Movies Earning Over $4.3 Billion In Total – "John Wick", "Toy Story 4", "Matrix", And Many More
our flag means death, our flag means death, our flag means death, our flag means death, our flag means death, our flag means death, our flag means death, our flag means death, our flag means death, our flag means death, our flag means death, our flag means death, our flag means death, our flag means death, our flag means death, our flag means death, our flag means death, our flag means death, our flag means death, our flag means death, our flag means death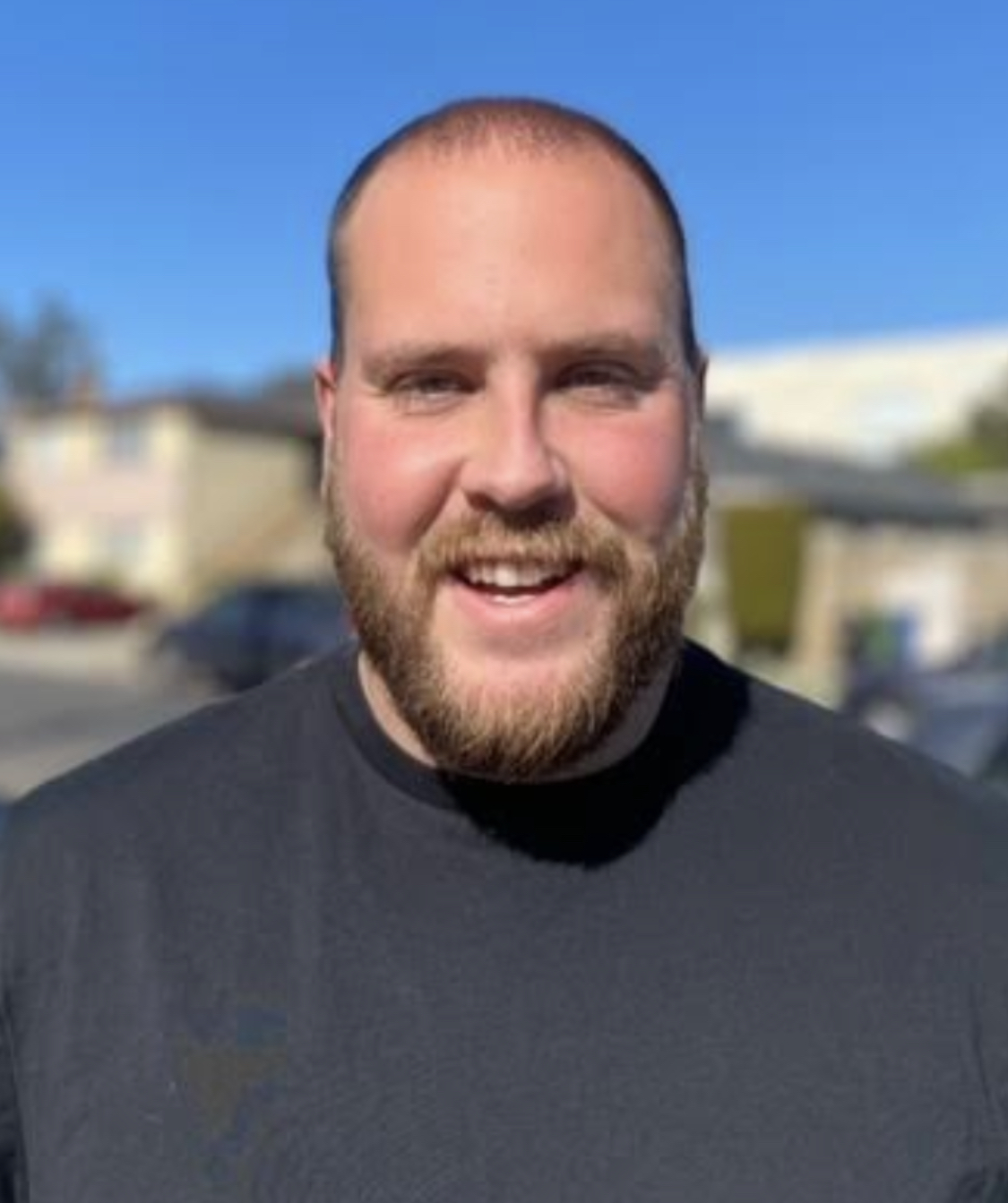 Mark Raymond is a writer and screenwriter who believes himself to be the only person desiring to work in film who originated in New York and currently resides in Los Angeles. Mark was inspired to write from a young age and has always desired to connect and uplift others through his work, as those that motivated him did for him. Mark feels very strongly that the world could use a lot more positivity and optimism, and is therefore very aligned to the mission of The Hollywood Insider to not spread hate or gossip, but instead to build each other up and shine a positive light on anyone bold enough to put their heart and soul into a piece of art. In his writing, Mark aims to use his signature wit to highlight the severity of the more serious and pressing issues of our time, to shine a beacon of light through the darkness. A devoted ally to all, he seeks to inspire and use his platform to give a voice to the voiceless and let his readers know that while everything may not be great right now, one day it can and will be.