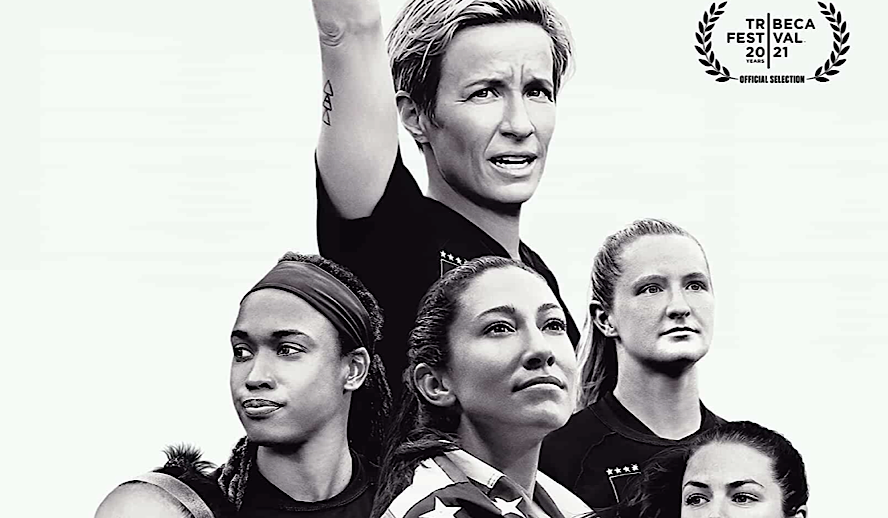 Photo: 'LFG'/HBO Max
1.2 billion people watched in 2019 as the United States Women's National Team won the Women's World Cup in France. The world also watched as the crowd burst out upon the win in a chant of "Equal pay!" instead of the usual "USA!". There's a reason for that and it's none other than the pay parity fight that has become synonymous with US Women's Soccer. The entire world has been vested in this ongoing legal battle between the United States Soccer Federation and the United States Women's National Team and the new HBO Max documentary 'LFG' documents that battle and why this is bigger than just the USWNT's salaries. 
Related article: 'In the Heights' – Behind the Scenes and Full Commentary/Reactions from Cast & Crew
The Background
To understand what's going on with the lawsuit one needs to understand what has happened leading up to the filing of the suit in 2019. This fight actually began in 1999 when the USWNT won the World Cup for the second time and started pointing out publicly how they were paid significantly less than the United States Men's National Team who have never won a World Cup (their best placement in the history of the FIFA World Cup has been third place in 1930). Even before 2019, the USWNT has been saying that they are having to put in significantly more work, play more games, and win more to make the money the USMNT receives even when they lose, don't qualify for the World Cup, and don't qualify for the Olympics. 
'LFG' And Documenting What Will Be A Landmark Legal Battle
'LFG'- the abbreviation for the USWNT's rally cry "let's f*****g go!"- specifically documents the perspectives of current players Jessica McDonald, Kelly O'Hara, Becky Sauerbrunn, Christen Press, Sam Mewis, and Megan Rapinoe, and former player and soccer analyst Julie Foudy, all of whom are a part of the USWNT lawsuit for equal pay. The documentary shows the timeline of the players deciding to file the lawsuit, actually beginning their legal battle and beyond. 
Related article: MUST WATCH – The Hollywood Insider's CEO Pritan Ambroase's Love Letter to Black Lives Matter – VIDEO
Subscribe to The Hollywood Insider's YouTube Channel, by clicking here.
The overarching theme of the documentary and to this legal battle is how historic this lawsuit is. This is the first time a sports team has filed a lawsuit against their employers and the first time a women's athletic team has filed a suit for equal pay. The players told some stories of theirs as to why they want to keep this fight going. Jessica McDonald said that in the first several years she played for US Women's Soccer professionally, she still had to work in an Amazon warehouse to even get close to a living wage since soccer only paid her $15,000 a year and how during that time she had friends who waited tables and made more than she did as a professional athlete. The women on the team were tired of seeing their male counterparts have to do less work for the money they make while the USWNT has to compete in more tournaments and win more titles to still get a fraction of what the USMNT makes.
In the United States, women make about 82 cents for every dollar a man makes. The reason this USWNT lawsuit is so important beyond the world of soccer is that it will determine whether gender discrimination in wages is legal or not; this case will set the precedent for women's rights and equal pay cases for years going forward and be an example around the world for women's rights. 'LFG' shows how it's not just in the United States that people are rallying around the USWNT and supporting their suit but rather female athletes around the world and people outside of sports are all pushing for this case to be ruled in favor of women getting equal pay.
In one of the behind-the-scenes clips in the documentary, a 'Good Morning America' anchor is heard telling Rapinoe and Press, "Thank you, on behalf of all of us who don't get paid equally to our male counterparts. Thank you." We all need them to win this fight more than we realize so that this country can truly progress.
Related article: Why Queen Elizabeth II Is One Of The Greatest Monarchs | Her Majesty Queen Elizabeth II of United Queendom of Great Britain & Northern Ireland (Video Insight)
Click here to read more on The Hollywood Insider's vision, values and mission statement here – Media has the responsibility to better our world – The Hollywood Insider fully focuses on substance and meaningful entertainment, against gossip and scandal, by combining entertainment, education, and philanthropy.
I will be honest, I am not a huge sports fan and have never really followed soccer very closely (or, quite frankly, at all). However, when I first read about the filing of the lawsuit on International Women's Day in 2019 (the day the suit was filed), I decided it was time to start paying attention to this sport and this team. Following them is more than just wanting them to win on the field, wanting them to win in the courts is something that needs to happen so that women can finally be seen as equal to men without having to fight; it will be something that just happens all the time because that will be the norm and the precedent. 
So many women work just as hard, if not harder than men, to progress in their field and get shafted in favor of a man based on our society's gender bias. When we work as hard as we do we deserve to get the recognition that is supposed to come with that work. The USWNT should be able to hear the chants of "USA! USA!" when they inevitably win their next big tournament because they earned it and are being compensated as such; they shouldn't have to keep hearing chants of "Equal pay! Equal pay!" because they will have equal pay because they not only deserve it but have more than earned it with their stellar track record, unlike the USMNT. If anything, the women's team should be getting paid more than the men's team, but that's a topic for another day.
Related article: The Hollywood Insider's CEO Pritan Ambroase: "The Importance of Venice Film Festival as the Protector of Cinema"
Related article: The Masters of Cinema Archives: The Hollywood Insider Pays Tribute to 'La Vie En Rose', Exclusive Interview with Director Olivier Dahan
Related article: – Want GUARANTEED SUCCESS? Remove these ten words from your vocabulary| Transform your life INSTANTLY
As was shown in 'LFG', the initial trial was ruled in favor of the USSF, saying that women can file complaints about workplace inequalities but not gender pay inequity. They plan to take their fight to the 9th Circuit Court here in the near future because, as Rapinoe said, "We will accept nothing less than equal pay." 
The USWNT fight has women in the United States both hopeful and ready to go to bat for themselves in their own versions of this fight because, as Foudy pointed out, "I don't think things change, historically, until people get angry enough and motivated enough to rise up and say 'uh-uh, no more.'" Watching 'LFG' has me even more ready to fight this fight than before and to see these women prove their point again as to why they deserve equal compensation as they compete in the 2021 Tokyo Olympics (which, in case you're curious, the USMNT didn't qualify for… for the fourth Olympics in a row). 
'LFG' is streaming now on HBO Max.
Directed by: Andrea Nix Fine, Sean Fine
Produced by: Andrea Nix Fine, Sean Fine, Abby Greensfelder
Cinematography by: Sean Fine
Edited by: Jeff Consiglio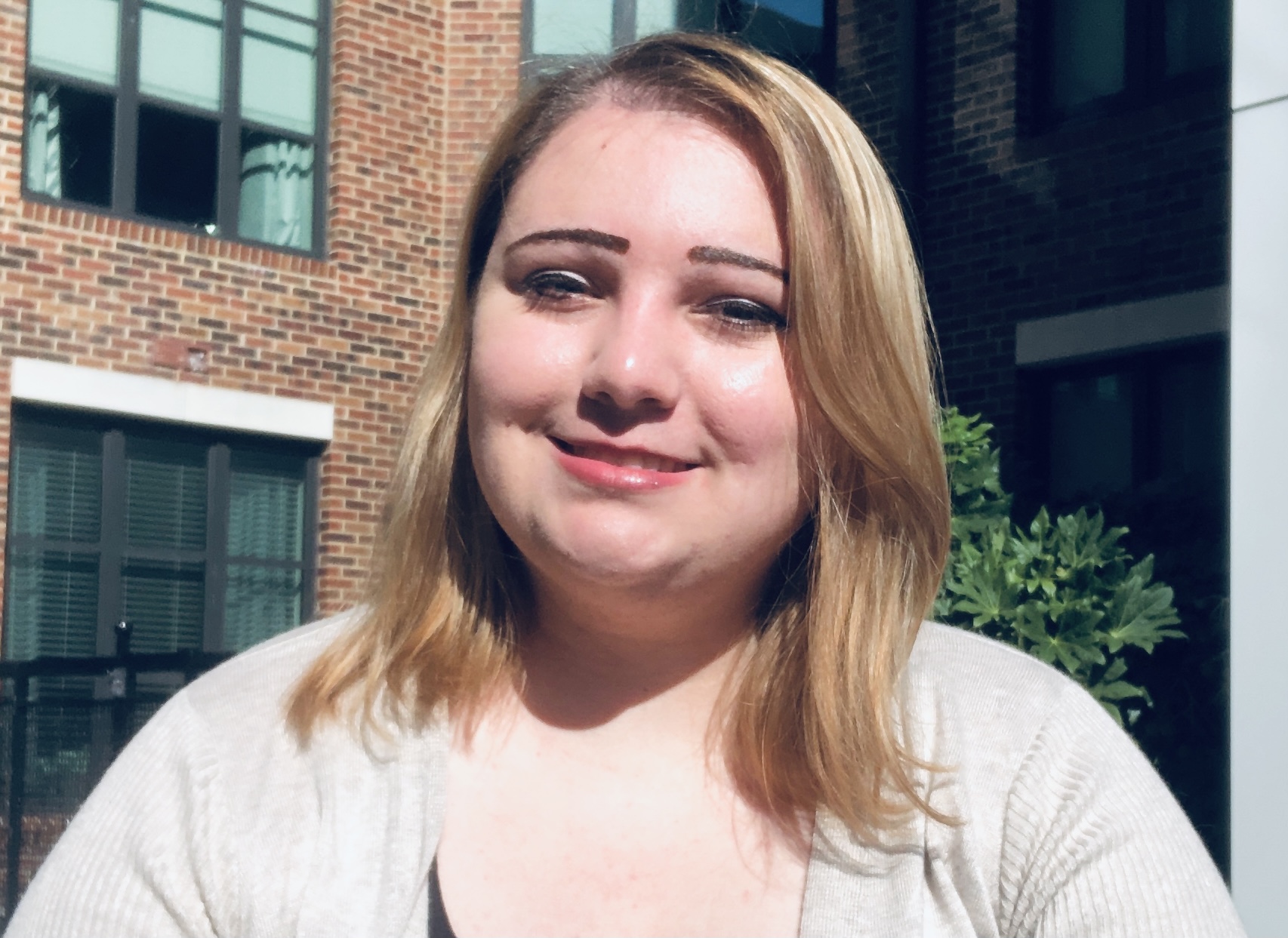 Caroline Schneider has  always had a fascination with television and film. She revels in analyzing and writing about her favorite television shows and movies while looking for the greater meaning within Cinema. Finding the elements that really make people think about deeper messages and trends – which is exactly what Hollywood Insider continues to do.