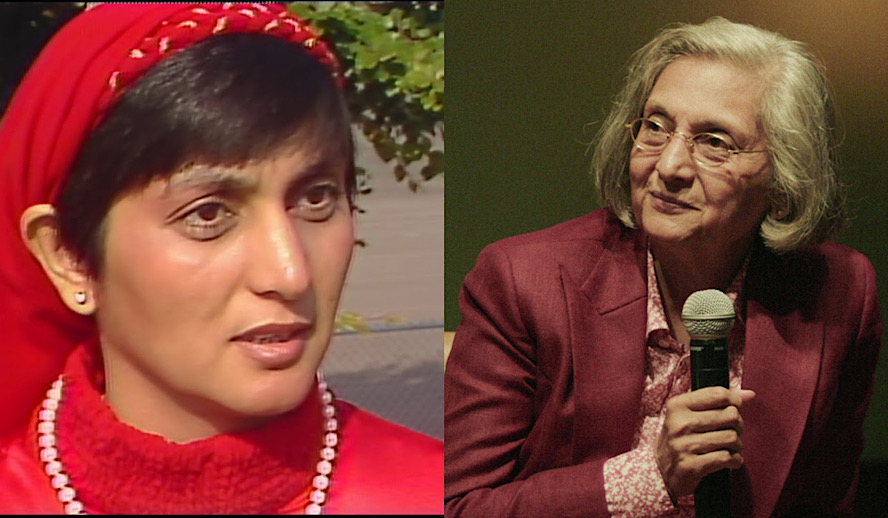 Photo: 'Searching For Sheela'/Netflix
Little Made Of Lots
Netflix's newest documentary, 'Searching For Sheela', follows Ma Anand Sheela, former secretary to Bhagwan Shree Rajneesh, founder of the Rajneesh movement in India, who was sentenced to twenty years in United States prison after the 1984 Rajneeshee bioterror attack as she returns to India for the first time in decades for an interview tour.
This documentary comes off the heels of the 2018 true-crime docuseries, 'Wild Wild Country', which depicts and recaps the Bhagwan Shree Rajneesh, Ma Anand Sheela, and the Rajneesh movement as well as the 1984 Rajneeshee bioterror attack. Prior to watching the documentary, I was unfamiliar with the source material and had not seen 'Wild Wild Country' which made for me being not the most informed viewer of 'Searching For Sheela' so be sure to read my review from that lens and perspective. 
Related article: MUST WATCH – Hollywood Insider's CEO Pritan Ambroase's Love Letter to Black Lives Matter – VIDEO
Subscribe to Hollywood Insider's YouTube Channel, by clicking here. 
While I haven't seen it myself, I would recommend watching 'Wild Wild Country' prior to 'Searching for Sheela'. The documentary is not in the vein of a 'Tiger King: Murder, Mayhem and Madness' or a 'Citizenfour', the Edward Snowden documentary that was later adapted by Oliver Stone in 'Snowden' starring Joseph Gordon-Levitt, Shailene Woodley, Zachary Quinto, and LaKeith Stanfield, where all the information and context are gone into within the runtime of the documentary or docuseries. 'Searching For Sheela' dives headfirst into the life, both current and past, of Ma Anand Sheela even if it is mostly just surface level.
What Worked
The strength of the documentary is certainly the titular woman herself, Ma Anand Sheela. Sheela is exceptionally charismatic for a woman convicted of attempted murder. The film had me fascinated with her as a human being. As Sheela explains how she and Bhagwan Shree Rajneesh marketed "enlightenment", I found myself captivated by her words. The filmmakers make attempts to both maintain the mystique and myth of the outspoken feminist icon while also humanizing her, showing her nostalgic and emotional sides.
There is a sequence in which Sheela makes her way through her childhood home for the first time in decades that is very effective and real – that is the moment the search for Sheela is over – it is at that moment she is seated on her father's swing that we see the real Sheela and the first moment ANYONE has seen her cry or breakdown. That is the ONE powerful moment in the documentary. 
Technically the documentary is very sound. The cinematography of India is breathtaking — the culture and scenery are on full display in the documentary and that was very visually interesting. The editing is tight and seamless — the use of old news footage is used exceptionally well to create visual juxtapositions and expressing themes through images. 
Related article: The Power of Positivity: Ikorodu Bois + Chris Hemsworth + Russo Brothers + Sam Hargrave
Limited Time Offer – FREE Subscription to Hollywood Insider
Click here to read more on Hollywood Insider's vision, values and mission statement here – Media has the responsibility to better our world – Hollywood Insider fully focuses on substance and meaningful entertainment, against gossip and scandal, by combining entertainment, education, and philanthropy. 
The interviews Sheela gives are engaging and wrapped me in. I often felt like the audience member being intrigued by the mystery surrounding her involvement with the events of 1984. Upon returning to India, the film does a good job of establishing tension and stakes as Sheela's homecoming may not be welcomed after so many years away. There is a very interesting discussion brought up in the film regarding how the media paints narratives on various people rather than giving quality and accurate information.
While I can't speak to if that is true to how Sheela was portrayed in the media as I would need to do more research, I will say that was a very relevant discussion point that the film proposed that I enjoyed exploring. There is also a commentary about how even after serving her time, Sheela still feels like she is being punished for her conviction as people continue to ask her about it. It brings up a very interesting conversation as to how criminals are treated after having served their time. After all, she did serve her time, she did repent and now she is living a respectful life – second chances matter. 
Related article: The Complete List of 2021 Oscar Nominations – Celebrations, Surprises & Snubs | The Show Must Go On
Related article: April Movies Release Schedule: The Most Accurate List of Every Movie Coming Out in April – Live Updates
What Could Have Been Better
To start off, there were many problematic elements to this documentary. It was far too glitzy and glamorous for a documentary on a subject such as Sheela. Glitz and glamour are a trademark of Karan Johar, who happens to be the producer of this documentary. Johar is well-known in Bollywood as one of their most talented directors. On the flip side, Johar is also known in Bollywood as a gossip-monger who hosts a talk show named 'Koffee with Karan' – whose objective is to CREATE further gossip and scandal that dominates headlines due to the skewed toxic questions presented by the host to retrieve desired toxic answers from the guests.
Within the first few minutes of the show, you see Johar on his phone as his secretary holds his portable charger, an image that serves no purpose in this documentary, other than to show how powerful Johar is and his title is shown as film director and TV personality. In recent years, he has become more known for his TV persona rather than his directing. Towards the beginning of the documentary, Johar is seen introducing himself to Sheela as the host of 'Koffee with Karan' and he describes it as "meant to be mildly scandalous", Keywords – "meant to be". Sheela responds to him by jibing, "I have bigger scandals than show business people', to which Johar gleefully agrees, "They're all kindergarten scandals compared to your life." Enough said.
I would've liked the filmmakers to go deeper into the mindset of Sheela because in the present form of the documentary she is fairly oversimplified. From my understanding of Sheela and the events she was a part of, there is a very complex story to be told there. This is a woman who clearly is a very intelligent, strong woman yet she feels oversimplified and victimized throughout. Diving in deeper with Sheela and pushing her to speak more on the events would have made the documentary much more captivating. While it may be told in the docuseries, just from 'Searching For Sheela' all you are given is the declaration that Sheela did not commit the crimes she was convicted of. The filmmakers clearly chose to side with the documentary, showing Sheela in a very sympathetic light which had me feeling a little uneasy. 
Related article: Hollywood Insider's CEO Pritan Ambroase: "The Importance of Venice Film Festival as the Protector of Cinema"
Related article: The Masters of Cinema Archives: Hollywood Insider Pays Tribute to 'La Vie En Rose', Exclusive Interview with Director Olivier Dahan
While I am not informed enough to make an accurate verdict on whether she is truly guilty of the crimes she was accused of, part of me felt similarly to watching Zac Efron's sympathetic Ted Bundy in 'Extremely Wicked, Shockingly Evil and Vile', also starring Lily Collins, John Malkovich, and Haley Joel Osment, where I felt like I was being told to sympathize with someone who had committed terrible crimes. It all just felt slightly problematic to me.
The music at times felt out of place to me and tonally inconsistent throughout. There were points where there was a cheerful, light piano that just didn't seem to fit with the subject material. The documentary comes in just under an hour in run-time, yet does feel like it struggles with pacing in the middle. There is a repetition of events and similar ideas for a thirty-minute portion that began to feel monotonous. Adding some variety to the events could have helped freshen up the pace.
There were times when the documentary was staged for marketing by including names of designers dressing Sheela for the documentary. This is not the type of documentary where you market fashion brands or even include them. 
'Searching for Sheela' – The Verdict
While 'Searching For Sheela' did instantly hook me into the source material and had me doing research as soon as the credits rolled, the film does not have much to offer behind an hour-long check-in on Sheela. When it could've gone further in-depth to her as a person, the film lets up and feels to gloss over aspects of Sheela. The film clearly has a side it wants to take, but I struggled to understand what the filmmakers had to say beyond that they believed and supported Sheela. Perhaps that was the point and I am just uneducated on the subject, but from an outside perspective as someone unfamiliar with the source material and previous Netflix projects covering it, I cannot recommend the documentary despite the incredibly intriguing subject: Ma Anand Sheela. 
Where To Watch
Stream 'Searching For Sheela' on Netflix today. Also stream 'Wild Wild Country' on Netflix to learn more about the subject matter. 
Director Barry Levinson is currently producing a film adaptation of Sheela's life, 'Sheela', starring Priyanka Chopra, currently in pre-production.
Director: Shakun Batra
Editor: Nitesh Bhatia | Producers: Karan Johar, Apoorva Mehta, Sakun Batra | Composer: Benedict Taylor, Naren Chandavarkar
By Sean Aversa
Click here to read Hollywood Insider's CEO Pritan Ambroase's love letter to Black Lives Matter, in which he tackles more than just police reform, press freedom and more – click here.
An excerpt from the love letter: Hollywood Insider's CEO/editor-in-chief Pritan Ambroase affirms, "Hollywood Insider fully supports the much-needed Black Lives Matter movement. We are actively, physically and digitally a part of this global movement. We will continue reporting on this major issue of police brutality and legal murders of Black people to hold the system accountable. We will continue reporting on this major issue with kindness and respect to all Black people, as each and every one of them are seen and heard. Just a reminder, that the Black Lives Matter movement is about more than just police brutality and extends into banking, housing, education, medical, infrastructure, etc. We have the space and time for all your stories. We believe in peaceful/non-violent protests and I would like to request the rest of media to focus on 95% of the protests that are peaceful and working effectively with positive changes happening daily. Media has a responsibility to better the world and Hollywood Insider will continue to do so."
Ways to support Black Lives Matter Movement to end systemic racism
– Do you know the hidden messages in 'Call Me By Your Name'? Find out behind the scenes facts in the full commentary and In-depth analysis of the cinematic masterpiece
– A Tribute To The Academy Awards: All Best Actor/Actress Speeches From The Beginning Of Oscars 1929-2019 | From Rami Malek, Leonardo DiCaprio To Denzel Washington, Halle Berry & Beyond | From Olivia Colman, Meryl Streep To Bette Davis & Beyond
– In the 32nd Year Of His Career, Keanu Reeves' Face Continues To Reign After Launching Movies Earning Over $4.3 Billion In Total – "John Wick", "Toy Story 4", "Matrix", And Many More
searching for sheela, searching for sheela, searching for sheela, searching for sheela, searching for sheela, searching for sheela, searching for sheela, searching for sheela, searching for sheela, searching for sheela, searching for sheela, searching for sheela, searching for sheela, searching for sheela, searching for sheela, searching for sheela, searching for sheela, searching for sheela, searching for sheela, searching for sheela, searching for sheela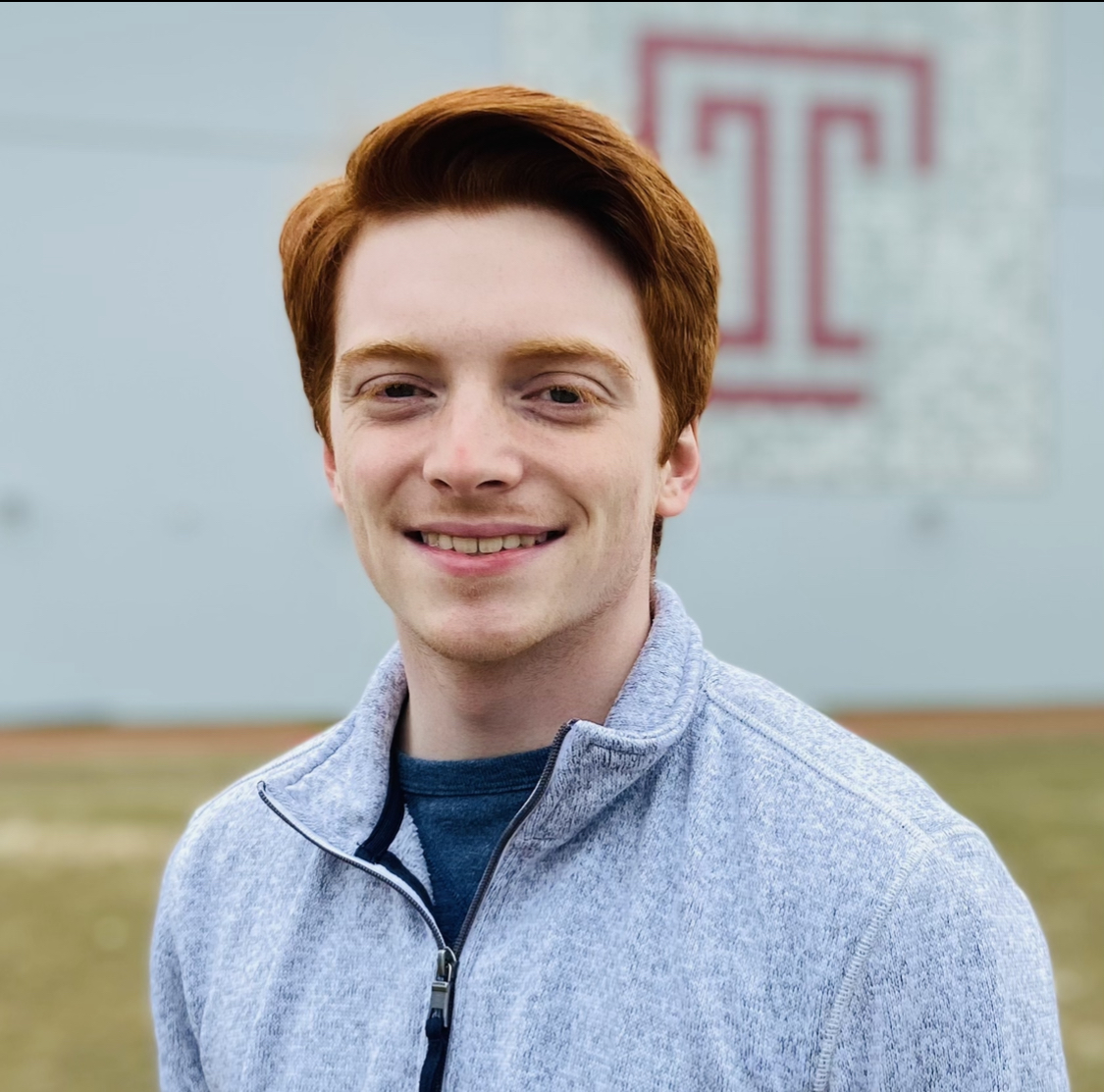 Sean Aversa is a writer for Hollywood Insider, writing film reviews and features. Knowing from a very early age his passion for the big screen, Sean quickly gravitated towards film writing. He is excited for the opportunity to write about films and filmmakers that share his passion for cinematic storytelling. His favorite films to watch, discuss, and write about are those that are striving to find creative and innovative ways to tell stories.