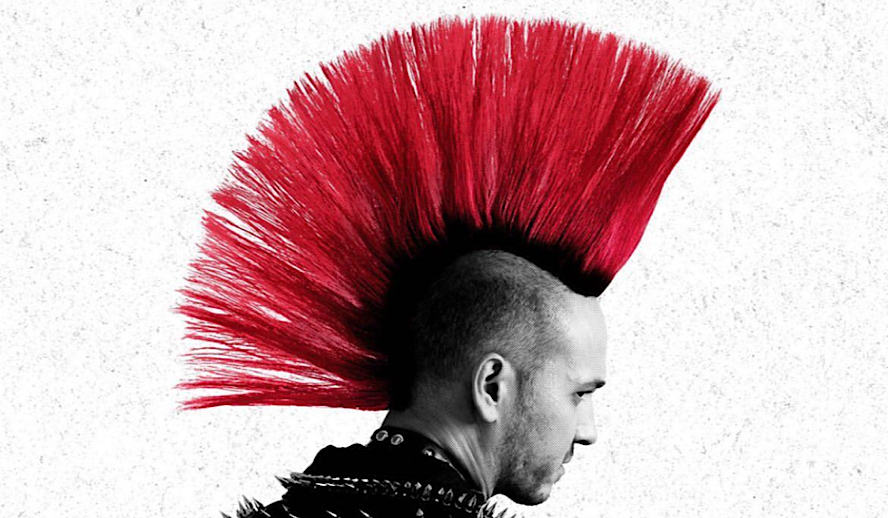 Photo: 'Uysallar' or 'Wild Abandon'
'Wild Abandon,' from its very first scene portrays a man, Oktay, at his wit's end. Oktay is pictured fleeing from an airport, when a worldly intervention prevents him from boarding the plane that he is waiting for. The mysterious reason why Oktay was so panicked and hastily flees the airport, like someone is chasing him, is slowly revealed through the first episode. Though as the audience watches, one thing that becomes readily apparent is how unhappy Oktay is with his life and the people around him. His wife is equally unhappy, constantly attempting to bring up her issues with Oktay but he is too far removed, mentally, busy in his own world worrying about his own problems to see that she is just as depressed as him.
Related article: OSCAR-NOMINATED – EXCLUSIVE: 'Dune' Full Commentary, Reactions, Making Of – Timothee Chalamet, Zendaya, Oscar Isaac
Related article: OSCAR-NOMINATED – 'House of Gucci' Full Commentary & Behind the Scenes – Lady Gaga, Adam Driver, Jared Leto, Al Pacino
Related article: OSCAR-NOMINATED – 'Belfast' Full Commentary & BTS – Jamie Dornan, Caitriona Balfe, Judi Dench
Related article: OSCAR-NOMINATED – 'West Side Story' Full Commentary – Rita Moreno, Steven Spielberg, Rachel Zegler
Related article: OSCAR-NOMINATED – 'No Time to Die' Full Commentary, Behind the Scenes & Reactions, Daniel Craig, Rami Malek, Bond
Even their children are deeply troubled. The son, who is seventeen, treats Oktay with malice and shows no respect for his parents. Their daughter, who is ten years old, is equally defiant, though she still reflects a childhood innocence and clearly loves her mother and father. The struggle for Oktay lies beyond his familial troubles. His problems lie with his own individual unhappiness with his work and the position he has in life. 'Wild Abandon,' does an excellent job of showing a Turkish man, who has completely lost his dream in life, and desires nothing more than to find happiness by shedding his skin and attempting to live another life.
'Wild Abandon': A Series That Delves into The Pressures of An Individual's Culture
'Wild Abandon,' is essentially about the issues of societal expectations, constraints, and pressures. Oktay, the main character as well as his wife Nil are both unhappy with the place that society has determined for them in life. Nil, is a stay-at-home mom that feels like she gave up a part of her life by never returning to work after her first child was born. Oktay, while being a successful architect does not feel any personal connection or satisfaction with his job or the people he is forced to serve in his position. Both characters because of their individual unhappiness have grown apart and no longer display any sort of affection towards each other. Oktay is just as blind to his wife's unhappiness, as she is to his. Though they both feel stuck in their lives, neither will admit it and they seem intent on sticking together to hold onto the family and life that they have created for themselves.
Related article: All Best Actor/Actress Speeches From The Beginning Of Oscars 1929-2019 | Hollywood Insider
Related article: EVOLUTION: Every Henry Cavill Role From 2001 to 2021, All Performances Exceptionally Poignant
Related article: EVOLUTION: Every Chris Evans Role From 1997 to 2020, All Performances Exceptionally Poignant
Related article: 'In the Heights' Full Commentary & Behind the Scenes +  Reactions – Lin Manuel Miranda, John M. Chu
A large part of Oktay's dissatisfaction with life is portrayed through his tumultuous relationship with his father. When Oktay's father is brought into the picture, their bond is viewed as one-sided and is ultimately controlled by his domineering Dad. His father demands everything from Oktay, and Oktay obliges, obeying every word from his parent. Oktay's obedience is ultimately the greatest source of his regret, as he doesn't live life on his own whims but rather for those of his father. The expectations of society seem to affect everyone in Oktay's life, not just him and his wife.
That appears to be part of the reason why their children are so defiant. Their kids see firsthand the unhappiness their parents have with their lives and they are intent on not allowing it to happen to them. The dilemma of societal constraints is not just one that affects the nation of Turkey, but rather every place on Earth. This is the main reason why Oktay, and his wife desire so greatly to live as if they were not themselves. In their own shoes, they feel the demands of society, but in a world where they can be someone else, they feel completely and entirely free.      
'Uysallar': A Series about Doing What Makes You Happy
'Wild Abandon,' reflects the desperate need for change. Oktay and Nil both carry the visage of people who are tired of holding up the facade that they are satisfied with their lives. Oktay's call for change comes in the form of going back to his childhood love for "punk," and by adopting a look that breaks from any traditional norm in Turkey. Oktay in his costume, a spiked leather jacket, black combat boots, and a red spiked mohawk finally feels alive again. In his outfit, his face is finally free from boredom and sadness, and he appears to carry a sense of weightlessness and relief.
Related article: Why Queen Elizabeth II Is One Of The Greatest Monarchs | Her Majesty Queen Elizabeth II of United Queendom of Great Britain & Northern Ireland (Video Insight)
Limited Time Offer – FREE Subscription to The Hollywood Insider
Click here to read more on The Hollywood Insider's vision, values and mission statement here – Media has the responsibility to better our world – The Hollywood Insider fully focuses on substance and meaningful entertainment, against gossip and scandal, by combining entertainment, education, and philanthropy.
Related article: #metoo Revolution: Powerful Questions That Need Answers
Related article: FACT-CHECKED Series: Timothee Chalamet and 32 Facts about The Young Superstar
Nil, who attempts to secure a job in the working world is rejected because of her age, but through a series of events and a chance encounter she makes friends and develops a flirtatious relationship with another man. Nil is happy finally finding a voice, being noticed and heard by people, instead of being reduced to staying home with a husband who no longer pays her any attention. The sadness of this story is portrayed through the family's dynamic and how Oktay and Nil project their dissatisfaction and unhappiness with their lives onto their children.
When their children are disobedient they do little to understand why their kids act this way, and quickly return to thinking about themselves and their own needs. Though Oktay and Nil are presented as incredibly selfish at times, their motivations are understandable as they have their entire lives trying to please others. Their unhappiness and depression is a result of this and now for the first time in their lives, as depicted in the series, they are finally pursuing their own joy. By abandoning the rules and laws that society has placed upon them, these characters ultimately find freedom and happiness, doing what they please rather than living by the opinions of others.   
Ties in The Horrors and True Inequalities of Real Life 
'Wild Abandon,' takes place in Istanbul, a major city in Turkey. Throughout the series, the plot is formed around the societal disagreement over a heavy cloud of pollution that has begun to blanket the city. In the show, news reports and media-based discussions are held covering the fog and its true nature. They debate whether it is really just water vapor, or if like the scientists seen on the news channels say, toxic pollution. This fog is cleverly symbolic of not just climate change and the true extent of its current and future effects on the world, but rather the contrast of views within society as a whole.
Related article: The Hollywood Insider's CEO Pritan Ambroase: "The Importance of Venice Film Festival as the Protector of Cinema"
Related article: The Masters of Cinema Archives: The Hollywood Insider Pays Tribute to 'La Vie En Rose', Exclusive Interview with Director Olivier Dahan
Related article: – Want GUARANTEED SUCCESS? Remove these ten words from your vocabulary| Transform your life INSTANTLY
Related article: MUST WATCH – The Hollywood Insider's CEO Pritan Ambroase's Love Letter to Black Lives Matter – VIDEO
Subscribe to The Hollywood Insider's YouTube Channel, by clicking here.
It is fascinating that a country in Turkey reflects the same ongoing issues as America. The show in this way relates greatly beyond its relation to targeting a specific group of people. Instead, it transcends location and region, mimicking the realities found in everyday life for all humans on Earth. In another part of 'Wild Abandon,' Nil, makes friends with a woman named Yagmur. After becoming fast friends, Yagmur invites Nil to a work convention so that they can party. At the convention, Yagmur notices a man and she becomes terrified. She quickly asks Nil to hide with her from the man. Yagmur, after Nil's insistence, reveals that the man is her boss and that he has sexually assaulted her. When Nil asks why she hasn't told anyone, Yagmur insinuates that this is the price for being a woman and wanting the same freedom to work and promote at her job.
The words of Yagmur sadly carry a weight of truth behind them. In this world, people have been held victim to the mercy of those that wield power and influence over them. With these storylines, 'Wild Abandon,' extends its connection to the viewer by emulating the inequalities and injustices of life. By doing this the show effectively portrays a profound and unsettling vision of the parts of life that are extremely sensitive and difficult for society to discuss. As in life as it is seen in 'Wild Abandon,' while these dark aspects of life are traumatizing, the only way to initiate change is by pushing them into the light for all to see.     
Director: Onur Saylak
Cast: Haluk Bilginer, Songül Öden, Serkan Altunorak, Öner Erkan, Ugur Yücel, Ibrahim Selim, Nezaket Erden, Biljana Jovanovska, Nilay Yeral, Umut Yesildag
Producers: Cem Ozkan, Kerem Çatay
Cinematographer: Feza Çaldiran
Writer: Hakan Gunday
Editor: Ali Aga
By Thomas Jacobs
Click here to read The Hollywood Insider's CEO Pritan Ambroase's love letter to Cinema, TV and Media. An excerpt from the love letter: The Hollywood Insider's CEO/editor-in-chief Pritan Ambroase affirms, "We have the space and time for all your stories, no matter who/what/where you are. Media/Cinema/TV have a responsibility to better the world and The Hollywood Insider will continue to do so. Talent, diversity and authenticity matter in Cinema/TV, media and storytelling. In fact, I reckon that we should announce "talent-diversity-authenticity-storytelling-Cinema-Oscars-Academy-Awards" as synonyms of each other. We show respect to talent and stories regardless of their skin color, race, gender, sexuality, religion, nationality, etc., thus allowing authenticity into this system just by something as simple as accepting and showing respect to the human species' factual diversity. We become greater just by respecting and appreciating talent in all its shapes, sizes, and forms. Award winners, which includes nominees, must be chosen on the greatness of their talent ALONE.
I am sure I am speaking for a multitude of Cinema lovers all over the world when I speak of the following sentiments that this medium of art has blessed me with. Cinema taught me about our world, at times in English and at times through the beautiful one-inch bar of subtitles. I learned from the stories in the global movies that we are all alike across all borders. Remember that one of the best symbols of many great civilizations and their prosperity has been the art they have left behind. This art can be in the form of paintings, sculptures, architecture, writings, inventions, etc. For our modern society, Cinema happens to be one of them. Cinema is more than just a form of entertainment, it is an integral part of society. I love the world uniting, be it for Cinema, TV. media, art, fashion, sport, etc. Please keep this going full speed."
More Interesting Stories From The Hollywood Insider
– Want GUARANTEED SUCCESS? Remove these ten words from your vocabulary| Transform your life INSTANTLY
– A Tribute to Martin Scorsese: A Complete Analysis of the Life and Career of the Man Who Lives and Breathes Cinema 
– Do you know the hidden messages in 'Call Me By Your Name'? Find out behind the scenes facts in the full commentary and In-depth analysis of the cinematic masterpiece
– A Tribute To The Academy Awards: All Best Actor/Actress Speeches From The Beginning Of Oscars 1929-2019 | From Rami Malek, Leonardo DiCaprio To Denzel Washington, Halle Berry & Beyond | From Olivia Colman, Meryl Streep To Bette Davis & Beyond
– In the 32nd Year Of His Career, Keanu Reeves' Face Continues To Reign After Launching Movies Earning Over $4.3 Billion In Total – "John Wick", "Toy Story 4", "Matrix", And Many More
Uysallar, Uysallar, Uysallar, Uysallar, Uysallar, Uysallar, Uysallar, Uysallar, Uysallar, Uysallar, Uysallar, Uysallar, Uysallar, Uysallar, Uysallar, Uysallar, Uysallar, Uysallar, Uysallar, Uysallar, Uysallar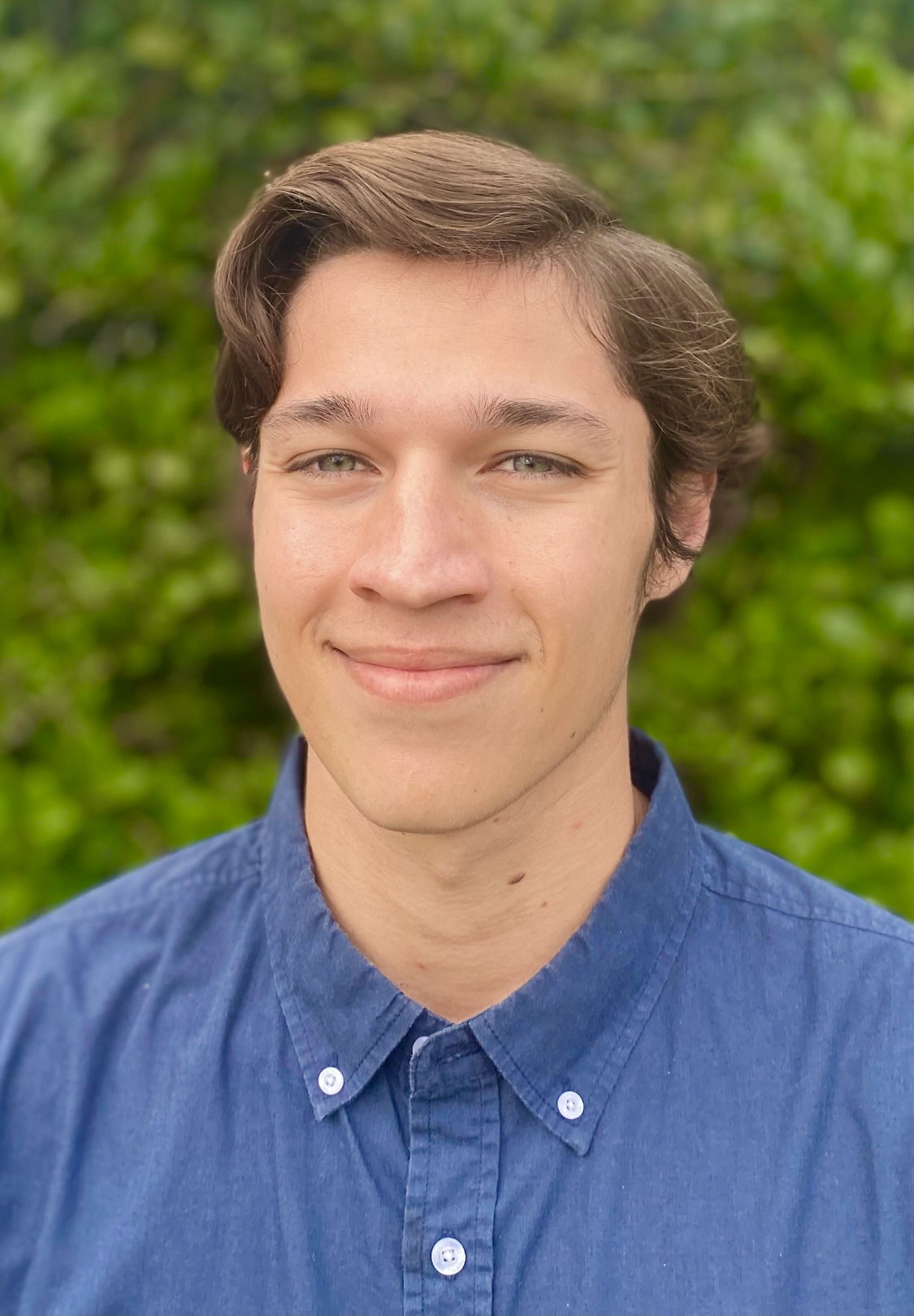 Thomas Jacobs is an avid writer, Cinema aficionado, and filmmaker. He graduated with Dean's Honors from the University of California, Santa Cruz with a major in Film and Digital Media. His passion is directly tied to the appreciation and creation of film and television, and this fact is reflected in his intent to be a writer for the acclaimed entertainment journal, The Hollywood Insider. His beliefs mirror the core goals and mission statement of The Hollywood Insider by sharing an admiration for quality entertainment as well as bolstering a sense of positivity and equality among all humans. Thomas believes that Cinema is an advantageous promoter of civil and social empowerment, and he shares a mutual societal view with  The Hollywood Insider, that people should not be judged by the color of their skin, but the content of their character.