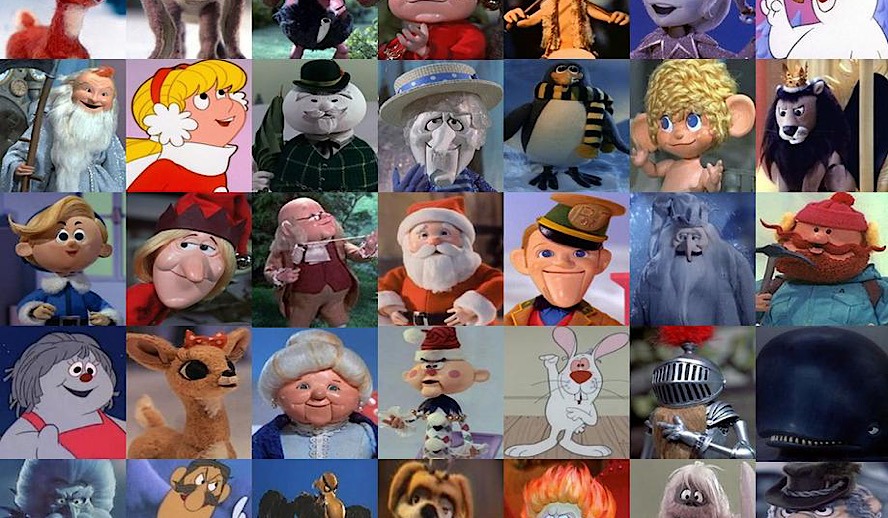 Photo: Rankin-Bass
We can glean some comfort in the fact that, according to the CDC, suicides don't actually spike around Christmastime–they're at their yearly low. Whether or not you adhere to its Christian traditions, Christmas is a time of family, love, and goodwill that has a powerful effect on people–even soldiers in 1914 formed an impromptu truce and played football together on no man's land. At the very least, you hopefully get the day off work to spend time with your family and friends, which is always something to be thankful for.
Many of us didn't get to celebrate the holiday season in typical fashion without running the risk of spreading COVID-19 to our loved ones. Maybe you tried to recapture that Christmas feeling by heating up a cup of cocoa and turning on the TV, where you might have tuned in to a couple of Christmas classics, 'Rudolph the Red-Nosed Reindeer' and 'Frosty the Snowman', which have incredibly been airing annually for over 50 years. In this feature, I want to pay tribute to the company that's responsible for giving us these iconic Christmas figures and more–Rankin-Bass.
Related article: The Ultimate List of Family Friendly Movies For All Ages Without Awkward Sex Scenes
Related article: Must-Watch – 'Soul': Pixar Proves the Power of the Human Spirit in Newest Original Film
Television in the '60s
It's no coincidence that the most beloved and enduring Christmas TV specials, including 'A Charlie Brown Christmas', 'How the Grinch Stole Christmas!', and 'Rudolph the Red-Nosed Reindeer,' were products of the '60s.
It's around this time that television had really hit the masses. The introduction of videotape in 1957 allowed for a greater diversity of programming, and color was becoming commonplace. By 1960, 90% of households had a television set. In fact, it's the dispersal of TV throughout rural America that led to the popularity and ubiquity of Western shows like 'Gunsmoke' and 'Bonanza'.
At the same time, animation was making the move from the big screen. During the Golden Age of Animation, companies like Disney and Warner Bros. produced high-budget animated shorts that screened in theaters–broadcasters aired them in the '50s and found that they were well-received on TV. Soon, production companies emerged with the express purpose of producing animation for television. One of the most recognizable examples of the era is Hanna-Barbera, which produced 'The Flintstones', 'Scooby-Doo', and 'The Jetsons', among others.
Related article: MUST WATCH – Hollywood Insider's CEO Pritan Ambroase's Love Letter to Black Lives Matter – VIDEO
Subscribe to Hollywood Insider's YouTube Channel, by clicking here. 
A similar phenomenon was occurring in Japan, where Toei Animation, which would later be known for anime like 'Dragon Ball', 'Sailor Moon', and 'One Piece', began producing TV animation. Osamu Tezuka, who would become known as "the Father of Manga," founded Mushi Productions as competition to Toei, most iconically producing 'Astro Boy'.
Rise of Rankin-Bass
In 1960, amidst this climate of television aggrandizement, Arthur Rankin, Jr. and Jules Bass met in New York City and founded Videocraft International–eventually, they would rebrand themselves as Rankin-Bass.
They developed a relationship with NBC, for whom they produced their first animated television series, 'The New Adventures of Pinocchio'. Directed, written, and produced by Rankin and Bass, it featured the animation technique that would become their trademark–stop-motion. 
Related article: The Power of Positivity: Ikorodu Bois + Chris Hemsworth + Russo Brothers + Sam Hargrave
Limited Time Offer – FREE Subscription to Hollywood Insider
Click here to read more on Hollywood Insider's vision, values and mission statement here – Media has the responsibility to better our world – Hollywood Insider fully focuses on substance and meaningful entertainment, against gossip and scandal, by combining entertainment, education, and philanthropy. 
According to Maury Laws, who would serve as their musical director for about twenty years starting with 'Rudolph', young Rankin had been enamored with 'King Kong', which famously utilized stop-motion to bring Kong to life. By the time of Videocraft International, pioneers like Art Clokey, who would create 'Gumby', had already established the possibilities of stop-motion on television.
Rankin-Bass enlisted the help of Tadahito Mochinaga, a Japanese puppet animator who had previously fled Japan during World War II. After returning to Japan and working as an animation director, he worked with Rankin-Bass to create their trademark puppet animation process known as "Animagic." 
The final piece of the puzzle was Romeo Muller, a screenwriter who met Rankin and Bass in 1963 and subsequently wrote the screenplay for their first NBC television special, 'Return to Oz'. Its success prompted NBC to hire Rankin-Bass for what would become the most successful Christmas special of all time – 'Rudolph the Red-Nosed Reindeer.' All of the animations was filmed in Tokyo at MOM Productions under the supervision of Mochinaga. It continues to air annually, making it the longest continuously running Christmas TV special.
Related article: Hollywood Insider's CEO Pritan Ambroase: "The Importance of Venice Film Festival as the Protector of Cinema"
Related article: The Masters of Cinema Archives: Hollywood Insider Pays Tribute to 'La Vie En Rose', Exclusive Interview with Director Olivier Dahan
The Creation of a New Christmas Canon
'Rudolph' is now a Christmas icon, but at the time of Rankin-Bass it was new to the scene. Many of our Christmas traditions are far older–Santa Claus, for instance, has roots in St. Nicholas, a 4th-century bishop. Queen Victoria wrote in her diary about lit, decorated Christmas trees surrounded by presents in the early 19th century, which was also when Charles Dickens wrote 'A Christmas Carol.' Tchaikovsky's 'Nutcracker' is based on a story from 1816.
Rudolph, on the other hand, was invented by a copywriter named Robert Lewis May in 1939–the department store Montgomery Ward gave him the assignment to write a story to accompany coloring books that they gave away on Christmas. It was popular, but 'Rudolph' didn't hit the mainstream until May's brother-in-law Johnny Marks adapted the story into the song of the same name in 1949–Gene Autry's recording actually hit No. 1 on the Billboard pop singles chart.
However, it was really Rankin-Bass's TV special that cemented Rudolph's legacy in our modern Christmas canon. The song was a tremendous hit, but the lyrics alone don't really contain a fleshed-out story. Muller devised a narrative around the lyrics, which differed from that of the original poem, and that's what we all remember. 
Related article: The Masters of Cinema Archives: Hollywood Insider Pays Tribute to 'La Vie En Rose', Exclusive Interview with Director Olivier Dahan
Related article: The Masters of Cinema Archives: Hollywood Insider Pays Tribute to 'Dil Se', Exclusive Interview with Director Mani Ratnam
The same can be said for 'Frosty the Snowman' (of which the 2D animation was handled by the aforementioned Mushi Productions), which Rankin-Bass produced 5 years later in 1969. The original song on which it's based, first recorded by Autry, was written in 1950 by Walter "Jack" Rollins and Steve Nelson purely to capitalize on the success of Autry's recording of 'Rudolph' in 1949. 
It never hit the top of the charts like 'Rudolph' did, and it wasn't even technically a Christmas song, never mentioning the holiday–the Rankin-Bass adaptation changed the final lyrics from "I'll be back again someday" to "I'll be back on Christmas Day." Again, however, Muller wrote a fleshed-out narrative-based this time purely on lyrics, and although there had been a book adaptation and a three-minute animated short film, both produced in 1950, the Rankin-Bass rendition is the version that we all remember (though you might also remember Michael Keaton's odd foray as the titular snowman in the 1998 'Jack Frost'). 
The magnitude of the Rankin-Bass Christmas specials lies in the fact that they actually created stories and characters that are integral to our modern Christmas traditions–how many others can say the same? No one involved in 'Rudolph's' production knew what they had on their hands–if they did, they might have preserved the puppets instead of giving them to a secretary. 
Related article: A Tribute to Nicole Kidman Roles: Tracking the Master Actor's Most Powerful Transformations
Related article: 'Coming 2 America': Everything We Know About Eddie Murphy's Anticipated Sequel 30 Years Later
Their Other, Odd Creations and Eventual Demise
Rankin-Bass produced many other iconic Christmas specials, eventually nabbing some impressive star power. 'Santa Claus Is Comin' to Town', for instance, features Fred Astaire, one of the most famous Hollywood dancers of all time, as the narrator. It also features Mickey Rooney, formerly the biggest star in the world, as Kris Kringle. 
However, many of their later works were hit-or-miss, some of them being downright strange. For instance, their final stop-motion Christmas story 'The Life and Adventures of Santa Claus' is an adaptation of an L. Frank Baum story places Santa Claus in a 'Lord of the Rings'-esque high fantasy setting. 
Speaking of 'Lord of the Rings,' some of their more famous non-holiday works include feature-length adaptations of 'The Hobbit' and 'The Return of the King', which are notable for being animated by Topcraft, a precursor to Studio Ghibli. Again, however, they're rather odd–watching them makes you understand why many were initially skeptical of Peter Jackson's live-action 'Lord of the Rings' Trilogy. 
Related article: Shondaland and Netflix Team Up for Juicy Regal Drama, 'Bridgerton' 
Related article: Roberto Benigni in 'Pinocchio': Matteo Garrone's Daring New Interpretation of a Fairytale Classic
The most iconic of their non-holiday animations is 'ThunderCats', which I can't help but find charming for their humorously uncreative character names–Lion-O, Lynx-O, Cheetara. Nevertheless, despite their best efforts and continued output, Rankin-Bass would never achieve the same success they attained with their earlier Christmas specials and closed doors in 1987.
Rankin and Bass continued to occasionally collaborate, creating a new Christmas special as late as 2001 called 'Santa, Baby!' that was focused on representing Black characters. However, it's their original, stop-motion creations that not only remained in our childhood memories but inserted themselves into the Christmas zeitgeist in a way that few managed to do.
'Rudolph' and 'Frosty' still air on CBS every Christmas season, as well as Disney's Freeform channel.
By Daniel Choi
Click here to read Hollywood Insider's CEO Pritan Ambroase's love letter to Black Lives Matter, in which he tackles more than just police reform, press freedom and more – click here.
An excerpt from the love letter: Hollywood Insider's CEO/editor-in-chief Pritan Ambroase affirms, "Hollywood Insider fully supports the much-needed Black Lives Matter movement. We are actively, physically and digitally a part of this global movement. We will continue reporting on this major issue of police brutality and legal murders of Black people to hold the system accountable. We will continue reporting on this major issue with kindness and respect to all Black people, as each and every one of them are seen and heard. Just a reminder, that the Black Lives Matter movement is about more than just police brutality and extends into banking, housing, education, medical, infrastructure, etc. We have the space and time for all your stories. We believe in peaceful/non-violent protests and I would like to request the rest of media to focus on 95% of the protests that are peaceful and working effectively with positive changes happening daily. Media has a responsibility to better the world and Hollywood Insider will continue to do so."
More Interesting Stories From Hollywood Insider
– Want GUARANTEED SUCCESS? Remove these ten words from your vocabulary| Transform your life INSTANTLY
– Compilation: All James Bond 007 Opening Sequences From 1962 Sean Connery to Daniel Craig
– Do you know the hidden messages in 'Call Me By Your Name'? Find out behind the scenes facts in the full commentary and In-depth analysis of the cinematic masterpiece
– A Tribute To The Academy Awards: All Best Actor/Actress Speeches From The Beginning Of Oscars 1929-2019 | From Rami Malek, Leonardo DiCaprio To Denzel Washington, Halle Berry & Beyond | From Olivia Colman, Meryl Streep To Bette Davis & Beyond
– In the 32nd Year Of His Career, Keanu Reeves' Face Continues To Reign After Launching Movies Earning Over $4.3 Billion In Total – "John Wick", "Toy Story 4", "Matrix", And Many More
Rankin-Bass, Rankin-Bass, Rankin-Bass, Rankin-Bass, Rankin-Bass, Rankin-Bass, Rankin-Bass, Rankin-Bass, Rankin-Bass, Rankin-Bass, Rankin-Bass, Rankin-Bass, Rankin-Bass, Rankin-Bass, Rankin-Bass, Rankin-Bass, Rankin-Bass, Rankin-Bass, Rankin-Bass, Rankin-Bass, Rankin-Bass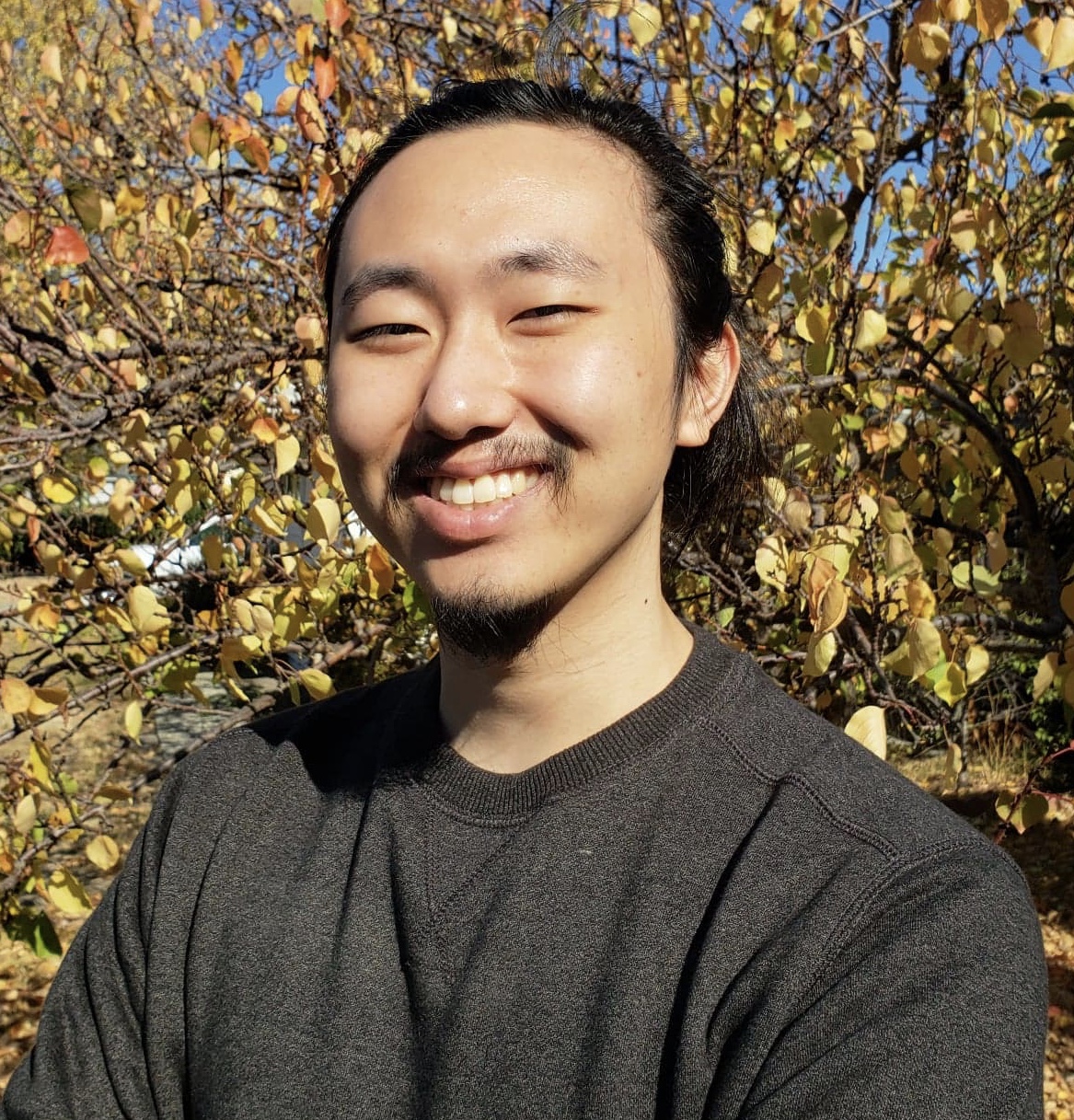 Daniel Choi is a writer who's currently pursuing a BA in Film & Television from New York University. With a background in amateur film production, Daniel is fascinated by how artists' cultural backgrounds inform their work, subconsciously or not, and how that work is then perceived by different audiences across time and space. He joined Hollywood Insider to promote its mission statement of substantive entertainment journalism, and hopes to enrich readers' understandings of cinema through insightful analysis.