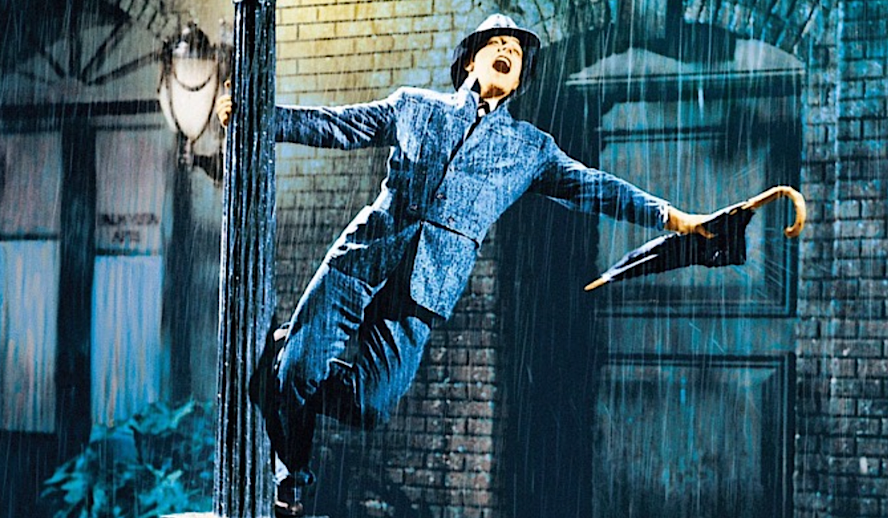 Video Version of this Article
Photo/Video: 'Singing in the Rain'/Loews Inc./Hollywood Insider YouTube Channel
MGM Musicals: The musical-movie genre harkens back to the Golden Age of Hollywood, even the new ones always direct us to those that came before, those iconic films that impacted generation after generation, and without them, Hollywood likely wouldn't be what it is today. 
Within the musical-movie era, there was a single studio that put out a dizzy rate of musicals in a two-decade span that still holds up today. That studio was MGM. And within the studio, a producer and lyricist, Arthur Freed, rose to prominence, acting as the Kevin Feige of the musical age akin to the Marvel age we live in now. 
And while I could go on for ages listing hidden gems and the many musicals all worth your time, I'll shorten it to five impactful musicals that if somehow missed, you should mark a week on your calendar and show everyone within your six-foot radius these fun, timeless flicks. 
Related article: 8 Glass-Ceiling Breaking Female Pioneers in Cinema from Old Hollywood to Now
Related article: FACT-CHECKED Series: Rock Hudson & 32 Facts on Gay Hollywood Leading Man
Iconic MGM Musicals:
The Wizard of Oz
Arguably the greatest movie musical ever made, this technicolor masterpiece is a landmark in cinema. From its fantastical set pieces, catchy tunes, a relatable lead in Dorothy, a role that turned Judy Garland into a Hollywood superstar, Wizard of Oz is a classic good versus evil that is sophisticated enough for adults and cheeky in all the ways to keep young kids singing along, even if the Wicked Witch of the West freaks them out for a hot second (let's be honest: she's not a nice sight for six-year-olds). 
Though the books preceded the film, Oz had such an impact and an inviting world, from revisionist books, tv appearances, to films and the greatest creation since Oz itself: Wicked (which will finally get a film adaptation in 2021), it spawned a full-on franchise that has lasted decades and shows no signs of slowing down. 
How you should watch:
If you can only watch one musical on the list,
Oz
is your best bet for both craft and historical relevance. Everyone needs to see this ASAP. 
Related article: MUST WATCH – Hollywood Insider's CEO Pritan Ambroase's Love Letter to Black Lives Matter – VIDEO
Subscribe to Hollywood Insider's YouTube Channel, by clicking here. 
Meet Me in St. Louis
This is peak Judy Garland. St. Louis brought with it multiple hits that are covered over and over again: "The Trolley Song," "The Boy Next Door," and "Have Yourself A Merry Little Christmas." (Bet you didn't know this film is to thank for such a Holiday classic eh?)
The songs mentioned above are so popular, I knew them before I had actually seen the film, but don't let them overshadow a very American story, and I mean that in the best possible way. Focusing on a family and not one character, a single year puts them through various challenges for each member, all getting a chance to shine and come together even stronger by the end of it. 
How you should watch:
No surprise, of all the choices here, this is best viewed with the family. 
Related article: The Power of Positivity: Ikorodu Bois + Chris Hemsworth + Russo Brothers + Sam Hargrave
Limited Time Offer – FREE Subscription to Hollywood Insider – Click here to read more on Hollywood Insider's vision, values and mission statement here – Media has the responsibility to better our world – Hollywood Insider fully focuses on substance and meaningful entertainment, against gossip and scandal, by combining entertainment, education, and philanthropy. 
An American In Paris
Gene Kelly was the boss during this era. Plain and simple. And this Best Picture-winning film isn't even his best (don't worry, that's next). 
After a practice run in On the Town, a film centered on the fun city streets of New York, Kelly mastered the fun and magical atmosphere cities seemed to hold in the 50s, but instead followed Kelly to Paris. The film blew minds thanks to stunning set design (they couldn't actually shoot in Paris) and dance ballads that led to six Oscars and proved to many this was a true genre that would inevitably survive the decades. 
How you should watch:

AAIP
may drag at moments but makes up for mesmerizing choreography and a finale for the age. Young ones may be bored but teens and young adults will certainly enjoy it. 
Related article: The Masters of Cinema Archives: Hollywood Insider Pays Tribute to 'La Vie En Rose', Exclusive Interview with Director Olivier Dahan
Related article: A Tribute to Brad Pitt: His Greatest Roles & Transformations – The Winner's Journey
Singing In The Rain
From a pure film-musical combo standpoint, this classic may be the strongest overall, coming only second to Oz in terms of legacy. The comedic chemistry between Gene Kelly and Donald O'Connor is genuine gold, the image of Debbie Reynolds bursting out of a giant celebration cake is as vivid as when I first saw it years ago, and the titular song is literally perfect and works in almost any genre it's adapted to. 
Singing In The Rain is Kelly at his best here in a story about a major moment in the film industry when The Jazz Singer came and changed everything about filmmaking. 
How you should watch
: if you love films equally as much as musicals, this is the one for you. It is a classic in every sense of the word and needs to be absorbed by all, similarly to
Oz
. 
Related article: The Rise of Matthew McConaughey: A Tribute to the Powerful Thespian & Superstar Leading Man
Related article: 'The Undoing': A Bold Side of Nicole Kidman in HBO's Newest Suspense Drama
Gigi
Maybe the least well-known musical masterpiece, Gigi marked the beginning of a decline in movie-musical popularity after twenty years of unbridled success. Gigi had much more adult themes and risqué subject matter than audiences were used to seeing in their musicals. Critically acclaimed, Gigi tackles a story surrounding fame, mistresses, and a complicated relationship (putting it lightly) that sets itself apart from the musicals of the era in many ways. 
How you should watch:
Gigi
may need a more required taste but could be fulfilling thanks to a change of pace story and stellar performances from its leads
Leslie Caron
and
Louis Jourdan
who add great depth. It's a masterpiece that may not always be for everyone, but I'd still recommend it no matter.
And there you have it: five great MGM movie-musicals that I believe everyone should watch at least once in their lives. I've given you the good news, now it's on you to check them off your bucket lists one at a time. And why should you? Because who doesn't love a good musical, that's why. 
MGM musicals, MGM musicals, MGM musicals, MGM musicals, MGM musicals, MGM musicals, MGM musicals, MGM musicals, MGM musicals, MGM musicals, MGM musicals, MGM musicals, MGM musicals, MGM musicals, MGM musicals, MGM musicals, MGM musicals, MGM musicals, MGM musicals, MGM musicals, MGM musicals, MGM musicals, MGM musicals, MGM musicals, MGM musicals, MGM musicals, MGM musicals, MGM musicals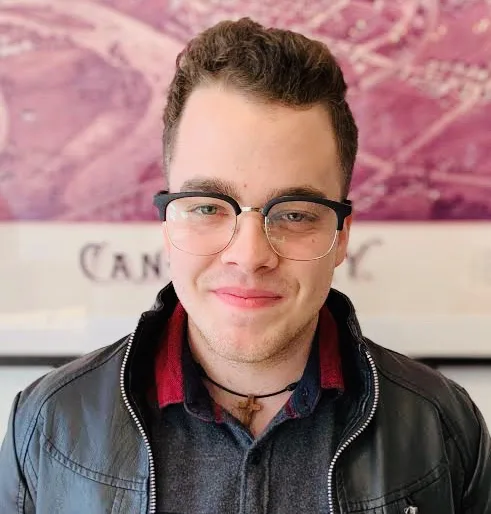 Merrick Sinclair is a film journalist with a passion for cinema, Hollywood and filmmaking since a young age. Merrick focuses on reviews and features here at Hollywood Insider, and takes careful thought as to the impact cinema has on culture and what that means for us. Whether they be old or new, blockbuster or independent, Merrick understands the role movies have on society and how each individual has their own unique experience with movies. Merrick hopes to unpack his observations with clarity for readers while allowing them to walk away with their own opinions on any given topic.