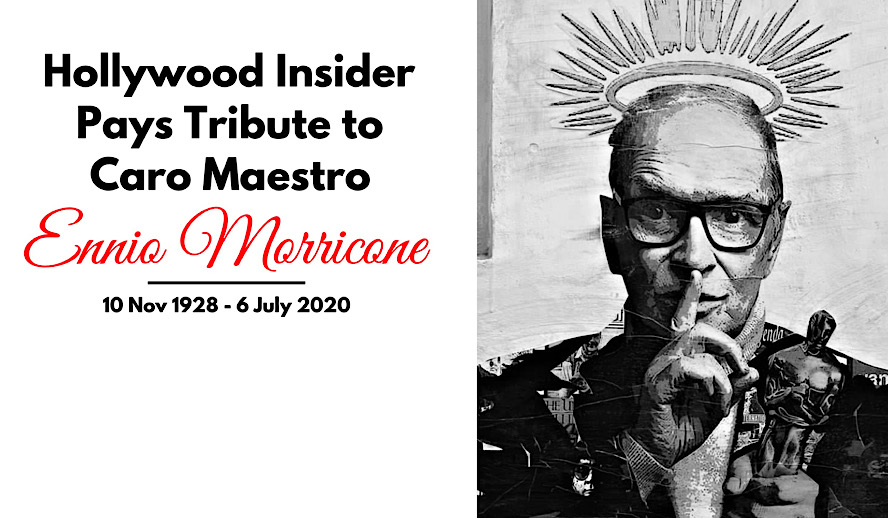 Photo: Ennio Morricone Tribute/Credit for Art: Insta @harrygrebdesign
Few musicians have managed to reach the epic heights of Italian composer, orchestrator and conductor Ennio Morricone. A legend of Italian, English and French cinema, Morricone is perhaps most well-known for composing the musical score to the 1966 Sergio Leone western The Good, the Bad and the Ugly. However, this is just one staple in the long and immensely successful career that Morricone cultivated over several decades. 
The legend Ennio Morricone passed away on July 6th, 2020, at 91 years old after living a victorious and long life. According to The New York Times, Morricone had been admitted to a hospital in Rome the week prior to his death after suffering a fall and fracturing his femur. His death is suspected to be a result of complications from that fall. While his death is tragic, it leaves in its wake a renewed love for Morricone's numerous iconic film scores, which have touched the hearts and imaginations of film audiences for more than forty years. 
Related article: A Tribute To The Academy Awards: All Best Actor/Actress Speeches From The Beginning Of Oscars 1929-2019 | From Rami Malek, Leonardo DiCaprio To Marlon Brando & Beyond | From Olivia Colman, Meryl Streep To Bette Davis & Beyond
Ennio Morricone Biography – Child Prodigy Completed Four-Year Program in 6 months at 12 Years old
According to a translated biography, Morricone was born in Rome on November 10th, 1928, and he received musical training from an early age. His father, Mario Morricone, was a musician, and he taught his son Sergio to read music from an early age. In 1940, at age 12, Sergio Morricone enrolled in a four-year program at the National Academy of St Cecilia. However, he completed the program within six months, under the tutelage of Italian composer Goffredo Petrassi. After obtaining a Diploma in Instrumentation for Band Arrangement from the academy, he concluded his studies in 1954, at the Conservatory of Saint Cecilia, by earning a Diploma in Composition. 
According to the book Ennio Morricone's The Good, the Bad and the Ugly: A Film Score Guide, Ennio Morricone's career in film began with him writing and arranging music for films as a ghostwriter, with the scores being drafted by already well-known composers. He sometimes operated under pseudonyms, such as "Dan Savio" or "Leo Nichols", rather than using his real name. Morricone was then credited as the conductor for the score to the 1959 Italian drama film Death of a Friend, which he also composed alongside Mario Mascembene. That same year he then composed the score to Italian director Luciano Salce's theatre show Il Lieto Fine, which marked the first of many collaborations between the two artists.
Related article: Hollywood Insider's CEO Pritan Ambroase's Love Letter to Black Lives Matter
Ennio Morricone's debut as a film score composer was the 1961 war comedy The Fascist, directed by Luciano Salce. The film strives to mock fascism, while also calling attention to Italy's dark past before and during World War II. Morricone had been born into Benito Mussolini's fascist Italy in 1928, so he was intimately familiar with the inner workings of such a system. His score for the film feels authentic to a fascist system, but is also lively and upbeat in order to emphasize the film's satirical nature. Morricone went on to score many more of Salce's films, such as Crazy Desire, El Greco and How I Learned to Love Women. 
Hollywood Insider's CEO & editor-in-chief Pritan Ambroase penned a heartfelt eulogy for the maestro Ennio Morricone, "Caro Maestro Ennio Morricone, le mie più sentite condoglianze. Risposo in pace! Grazie per aver reso il cinema un paradiso migliore. Your music is your love letter to humanity, love and cinema. This is my love letter to you. You will live on forever in your beautifully majestic tunes. I have always felt at home in your musical compositions. I was 7 years old when I was introduced to 'Cinema Paradiso' which transformed my being and made its home in my heart. Young Salvatore remains a powerful character in my mental milieu and inspiration source with his gentleness and wonder. I will always love, respect and admire you caro Maestro! La vita è bella! – With love, Pritan Ambroase Fan, Follower & Student!"
Subscribe to Hollywood Insider's YouTube Channel, by clicking here. 
Ambroase continues, "Where would Cinema be without its musical scores? Nowhere. Before there were the talkies, it was visuals accompanied by music that was CINEMA. Before there was a moving image, musical scores had been enthralling and stirring us for generations. So if music scores maketh Cinema, then caro maestro Ennio Morricone maketh music scores which is the reason Cinema is the transformative experience it is. The genius Ennio was NOT just a composer for movies, he was one of the founders/leaders/magicians who made cinema into the magnetic Cinema. Many legendary tunes are the creations of Maestro Morricone. 'The Good, the Bad and the Ugly', 'Cinema Paradiso', 'Once Upon A Time in America', 'The Untouchables', 'Malena', etc. would not be Cinematic masterpieces without Ennio Morricone, his talent and his heart. Hollywood Insider, myself and Hollywood, the industry itself, will forever miss a giant part of its magic, this phenomenon we call Cinema and the movie-watching experience."
Sergio Leone and Ennio Morricone were school friends and their first film launched the CLINT EASTWOOD into a movie star
However, it wasn't until 1964 that Ennio Morricone's most famous and most prolific collaboration would begin. That year, former schoolmate and upcoming director Sergio Leone reached out to Morricone and asked him to score a film he was working on. That film, titled A Fistful of Dollars, is widely regarded as the first internationally successful "Spaghetti Western" film. The film was shot in Italy, by Italian filmmakers, but was able to flawlessly capture the look and feel of the American Wild West. It also propelled the film's star, American actor Clint Eastwood, from a relatively small-time television actor into one of the most recognizable faces in entertainment. 
Related article: A Tribute To Freddie Mercury – A Hero That Dared To Be Himself
Limited Time Offer – FREE Subscription to Hollywood Insider, independent media network for substance and meaningful entertainment that is free of gossip and scandal, factual news on culture, click here
Morricone's score for A Fistful of Dollars was incredibly unique and unconventional. The film's low budget didn't allow him to use a full orchestra, as would be conventional at the time. So, Morricone's score is composed of gunshots, whip cracks, whistles, murchungas, trumpets and the newly invented electric guitar. The sounds fit perfectly with the Wild West setting, creating a tangible atmosphere and immersing the viewer into Leone's world. These unique sounds are also used to punctuate specific events, such as a burst of action or a comedic beat. 
Ennio Morricone and Sergio Leone continued to work together on Leone's following five films, all Westerns like A Fistful of Dollars. Perhaps the most famous result of this collaboration, for both the director and composer, is 1966's The Good, the Bad and the Ugly. The film features three conflicting main characters portrayed by Clint Eastwood, Lee Van Cleef, and Eli Wallach, whose collective quest for gold takes them across the deadly Wild West. Leone's cinematography perfectly captures his actors' masterful performances, and emphasizes the meticulously constructed sets. The film is funny and action-packed, but also takes its time and allows viewers to become immersed in the characters' struggles and conflicts. 
Related Article: Want GUARANTEED SUCCESS? Remove these ten NORMAL & CRUEL words | Transform your life INSTANTLY
Ennio Morricone's score for the film, however, is perhaps its most notable quality. The main theme of the film, simply titled "The Good, the Bad and the Ugly (main title)," perfectly fits with the film's tone and themes. A short drum-beat introduction raises tension, and then the sounds of a flute and vocal chanting bring to mind the calls of a coyote. The main theme also incorporates small parts of other songs, in order to encapsulate the whole film's sound. "The Ecstacy of Gold," another song from the soundtrack, is probably the most recognizable song Ennio Morricone has ever composed. The slow build-up at the beginning, combined with its haunting vocal melodies, gives the film's climax a very unique and somber feeling. The song is iconic, being used in commercials, films and in the performances of other musicians due to its intensity and beauty. 
Related article: Oscars Diversity Guarantee: What the Academy Awards' New Rules Mean?
Related article: Remembering Heath Ledger – A Tribute to the Legendary Superstar
After his successful collaboration with Sergio Leone, Morricone became more popular in America, though it took him some years to find real success composing Hollywood films. He eventually composed acclaimed films such as Roland Joffé's The Mission, Brian De Palma's The Untouchables and Mission to Mars and Adrian Lyne's Lolita. He also composed soundtracks for several horror films, such as John Boorman's Exorcist II and John Carpenter's The Thing. 
In recent years, Ennio Morricone began a collaboration with director Quentin Tarantino. Throughout his films, such as Kill Bill and Inglourious Basterds, Tarantino made use of old songs composed by Morricone. Then, in 2012, Morricone composed a single song, titled "Ancora Qui," for use in Tarantino's Western film Django Unchained as a tribute to his most famous projects. Finally, in 2016, Ennio Morricone composed the full score for Tarantino's second Western, The Hateful Eight. The score won an Academy Award for Best Original Score, marking the film as Morricone's first Academy Award win. At 87 years old, Morricone was the oldest person to win an Oscar.
Related article: Will the Diversity in Victory of Last Year's Oscars 2019 – 91st Academy Award Winners Ever Be Repeated?
Related article: FACT-CHECKED Series: Rock Hudson & 32 Facts on Gay Hollywood Leading Man
Morricone's score for The Hateful Eight references not only his past work on Western films, but also horror films as well. The film's plot, involving a group of people trapped inside by a blizzard with an unknown killer among them, is similar to Morricone's previous project The Thing. The score for The Hateful Eight, therefore, resembles the moody tension-building songs featured in that film. 
The death of Ennio Morricone is a great loss for the entire film industry. For more than sixty years Morricone's music has accompanied and enhanced some of history's most iconic films. From The Good, the Bad and the Ugly to The Hateful Eight, the sound of Western films has been forever changed by Morricone's influence.  
Click here to read Hollywood Insider's CEO Pritan Ambroase's love letter to Black Lives Matter, in which he tackles more than just police reform, press freedom and more – click here.
An excerpt from the love letter: Hollywood Insider's CEO/editor-in-chief Pritan Ambroase affirms, "Hollywood Insider fully supports the much-needed Black Lives Matter movement. We are actively, physically and digitally a part of this global movement. We will continue reporting on this major issue of police brutality and legal murders of Black people to hold the system accountable. We will continue reporting on this major issue with kindness and respect to all Black people, as each and every one of them are seen and heard. Just a reminder, that the Black Lives Matter movement is about more than just police brutality and extends into banking, housing, education, medical, infrastructure, etc. We have the space and time for all your stories. We believe in peaceful/non-violent protests and I would like to request the rest of media to focus on 95% of the protests that are peaceful and working effectively with positive changes happening daily. Media has a responsibility to better the world and Hollywood Insider will continue to do so."
Vote with a conscience – Register to Vote – Your vote saves lives and ends systemic racism
Ways to support Black Lives Matter Movement to end systemic racism
– Do you know the hidden messages in 'Call Me By Your Name'? Find out behind the scenes facts in the full commentary and In-depth analysis of the cinematic masterpiece
– A Tribute To The Academy Awards: All Best Actor/Actress Speeches From The Beginning Of Oscars 1929-2019 | From Rami Malek, Leonardo DiCaprio To Denzel Washington, Halle Berry & Beyond | From Olivia Colman, Meryl Streep To Bette Davis & Beyond
– In the 32nd Year Of His Career, Keanu Reeves' Face Continues To Reign After Launching Movies Earning Over $4.3 Billion In Total – "John Wick", "Toy Story 4", "Matrix", And Many More
Ennio Morricone, Ennio Morricone, Ennio Morricone, Ennio Morricone, Ennio Morricone, Ennio Morricone, Ennio Morricone, Ennio Morricone, Ennio Morricone, Ennio Morricone, Ennio Morricone, Ennio Morricone, Ennio Morricone, Ennio Morricone, Ennio Morricone, Ennio Morricone, Ennio Morricone, Ennio Morricone, Ennio Morricone, Ennio Morricone, Ennio Morricone, Ennio Morricone, Ennio Morricone, Ennio Morricone, Ennio Morricone, Ennio Morricone, Ennio Morricone, Ennio Morricone, Ennio Morricone, Ennio Morricone,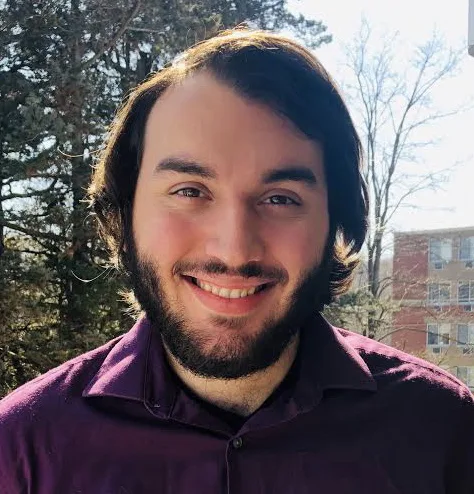 Thomas McNulty believes in thorough research and ethical journalism with a keen awareness of Hollywood trends and news. Thomas likes to look at the bigger picture of where the industry is heading with all forms of entertainment, including movies, TV shows, books, video games and live entertainment that are forms of art and should be treated as such. By drawing connections between these various pieces of entertainment, we are able to come closer to understanding society as a whole. Thomas believes in writing for a publication that promotes ethics and morality and that is why he has chosen Hollywood Insider as the right platform to advocate for positive entertainment.