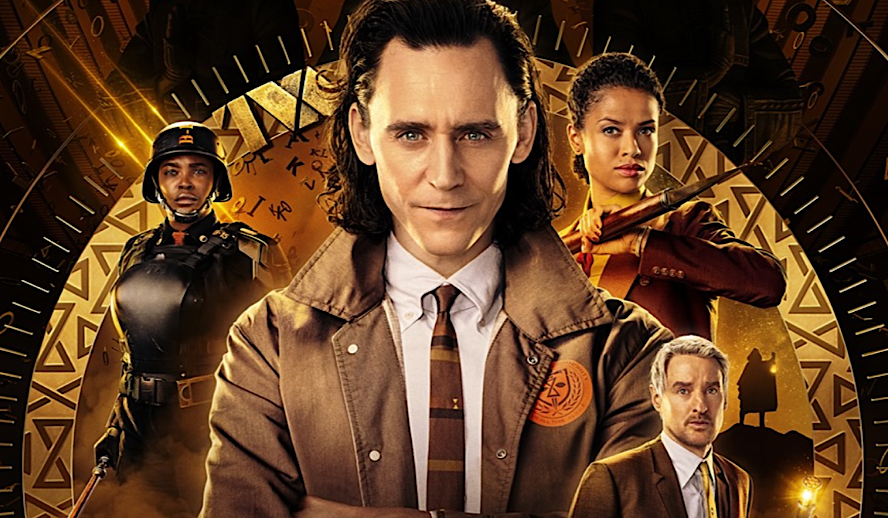 Photo: 'Loki'/Disney+
Marvel Studios' new initiative is to take full advantage of the Disney + streaming site and make canon television shows that are in line with and further the MCU in order to increase the consistency of their content. This means that they are giving their fans new material almost every month out of the year. Gone are the days where we would have to wait two full years just to find out what happens next for a character we like. The creation of the many worlds and now timelines of the Marvel Cinematic Universe is truly something at which to marvel. Their latest venture has come out only a month after the completion of 'The Falcon and the Winter Soldier.' This is their third mini-series, or as they meant it, a feature film that has been broken up into episode long segments.
Related article: A Tribute to Cannes Film Festival: A Celebration of Cinema, Glamour, and Humanity | Statement From Hollywood Insider's CEO Pritan Ambroase
Related article: The Reason Behind the Success of Marvel and 'Iron Man'? Answer is the Blue Ocean Strategy
The show follows the MCU's most beloved villain turned anti-hero, the God of Mischief himself, who is technically dead in the main timeline we've come to love, the one and only Loki. The aptly named 'Loki' series will have a six-episode run and therefore span over six weeks, meaning the finale will be released on July 14th, half a week after the first Marvel feature to come out in two years, 'Black Widow.' As of June 9th, 2021, only the first episode of 'Loki' has been released. This is a review of its pilot episode, 'Glorious Purpose,' which will include a short synopsis of the plot they are setting up and what they have addressed already, as well as some theories and MCU easter eggs.
From the Tesseract to Time Jail
One of the biggest questions as the credits rolled after 'Avengers: Endgame' was, where did Loki go? In the preceding film 'Avengers: Infinity War,' Loki completed his long-running character arc when he sacrificed his life for his half brother, Thor, trying to pull one more trick on the mad titan Thanos, which only lead to him snapping Loki's neck, killing him off in the first ten minutes of the movie. In Endgame, we were reintroduced to Loki, seeing him in 2012 as the Avengers' time heist took them back to New York City during the battle that brought them together. The film gave us a new angle at the capturing of Loki, and showed us what happened after the iconic scene of them all standing around him, having won the fight.
Then it continued to show the transferral of Loki to the Asgardian prison that we would later see him in during 'Thor: The Dark World.' Although, this time, the Avengers, aiming to steal the tesseract and extract the infinity stone from it, fumbled the mystical relic as it ended up at Loki's feet. Somehow with no one else noticing what happened, Loki simply picked it up and used its power to travel anywhere in space, to disappear without a trace. This is where the 'Loki' series begins, immediately answering our questions.
Related article: MUST WATCH – Hollywood Insider's CEO Pritan Ambroase's Love Letter to Black Lives Matter – VIDEO
Subscribe to Hollywood Insider's YouTube Channel, by clicking here.
We open on the battle of New York, from 'Avengers' in 2012, but with the scenes and viewpoints of 'Avengers: Endgame,' where these moments were revisited. Giving us a recap, and some extra shots focused on Loki's reactions to what is going on, we are brought back to the point where Loki grabs the tesseract and disappears, and we find out where he went: Mongolia. Approached by some locals, Loki quickly begins his patented speech about being burdened with glorious purpose but is quickly interrupted by men and women fully armed with protective suits and weapons, who do not hesitate to alter the speed of time to capture Loki and bring them with him.
These agents, called Minute-Men, are from the Time Variance Authority, or the TVA, an organization that is predicated on keeping a constant timeline for humanity and limiting the existence of branch timelines and those who start them, in this case, Loki, who they refer to as variants. Loki quickly finds out that he will be standing trial for the branching timeline he created, and that even through the unsettling quirkiness of the TVA, with their 50's era sci-fi aesthetic, cartoon waiting programs, and deli-style "take a number," system, these agents do not mess around; and they are not afraid to play judge, jury, and executioner. 
Reactions and Predictions 
Taking a villainous character and making him a protagonist is not an easy task, but Loki is unique in the sense that we have seen what he is capable of, in terms of being a semi-selfless team player. Although, we are going to have to watch that arc take place again, because we are starting with a version of him at the apex of his power-hungry evil. Although, given the six-episode run of the show, this growth should happen fairly quickly. Even by the end of the first episode, as Owen Wilson's character, Mobius M. Mobius shows him what his true timeline will look like, how he will kill his mother and die at the hands of Thanos, you can see something change in him. 
Related article: Why Queen Elizabeth II Is One Of The Greatest Monarchs | Her Majesty Queen Elizabeth II of United Queendom of Great Britain & Northern Ireland (Video Insight)
Click here to read more on Hollywood Insider's vision, values and mission statement here – Media has the responsibility to better our world – Hollywood Insider fully focuses on substance and meaningful entertainment, against gossip and scandal, by combining entertainment, education, and philanthropy.
In one scene when Loki is trying to escape the facility, he opens a drawer full of relics that is filled to the brim with fun easter eggs: from many different versions of infinity stones, to the tesseract, an original Honus Wagner baseball card, a holy cross, what looks to be an original arc reactor, a poker chip that could be from 'Iron Man,' and so much more; it further shows that these highly sought-after materials don't hold any value in the TVA facility. In addition, during the scene where Loki is being initiated into the citadel, and he is forced to verify every word he has ever uttered, as he drops from the floor above him, we see a startled cat jump back.
It is safe to assume that whatever cat we see in the MCU from now on, is not a cat, but actually a Flerken, an alien being that can hold dimensions inside of and swallow anything into them. With the inclusion of a variant Skrull seen in the frame as Loki is first brought in, that counts as two references to 'Captain Marvel' in just the pilot. The timekeepers are the three entities that founded the TVA, on which all of their rules are based, although, the series could be setting up one of these three, or the idea of what they made, to be the true antagonists of the series. I expect a lot of twists and turns throughout the six episodes; from what I have learned from the last two Marvel shows, whoever you think the characters are in the first episode, they probably won't be by the end.
Specifically, the episode seemed to be setting up a big bad with the Loki variant that Mobius M. Mobius is trying to bring on our version of Loki to track down. In fact, the episode ends with this variant leading a team of Minute-Men to Oklahoma only to kill them and steal one of their devices that resets time in a certain place. For starters, I do not think this person will end up being the main bad of the story. But, I do have a hunch on who it is. This is Sophia Di Martino's character, known as Lady Loki, and there are a few hints throughout the episode that support this claim.
Related article: Hollywood Insider's CEO Pritan Ambroase: "The Importance of Venice Film Festival as the Protector of Cinema"
Related article: The Masters of Cinema Archives: Hollywood Insider Pays Tribute to 'La Vie En Rose', Exclusive Interview with Director Olivier Dahan
Related article: – Want GUARANTEED SUCCESS? Remove these ten words from your vocabulary| Transform your life INSTANTLY
In the French Catholic Church when we first meet Mobius, whose main goal is to catch this variant, he is framed beside what looks to be a Joan of Arc glass window; this could be a method of foreshadowing the twist to come, linking the story of Joan of Arc with Lady Loki's. Shortly after this, Loki's file was handed to Mobius and for a brief moment you can see the details that it contains, and under the section of sex, it lists Loki's as "fluid,' alluding to the fact that variants of him consist of other genders. We should be meeting this unknown character soon enough, and I am excited to see how Loki plays off another version of himself.
A Review and Closing Thoughts of Loki – Glorious Purpose
I am so very thankful to Taika Waititi for recognizing the range from the title actors of 'Thor: Ragnarok' and taking full advantage of the comedic and dramatic talents of Chris Hemsworth as Thor and Tom Hiddleston as Loki. Thankfully, even though 'Loki' features the character as of 'Avengers' in the timeline, a character still cooking in terms of his growth and development, we see my personal favorite version of Loki, one who is able and willing to dole out laughs, tears, and gasps alike. 
One of my biggest criticisms of 'The Falcon and the Winter Soldier' (TFATWS) was its bland and minimalistic production design. Marvel has spoiled me and the rest of their billions of audience members with new worlds and bright astral planes, entirely new worlds in space, even different dimensions, and I felt short-changed with TFATWS as I felt that it could have given more in that department. Judging by the first episode, I can already tell that 'Loki' was handled with care.
Related article: Sebastian Stan: Star Of Indie Films, Marvel Blockbusters, And Everything In Between | The Winner's Journey
Related article: Everything We Know About the Marvel Phase 4 – Disney+ & Return to Cinema | After 'WandaVision', What's Next?
From the shots in the church with the stained glass windows juxtaposed with the candles as the main sources of light to the entire creation of the TVA citadel, each frame was purposefully crafted, and that is special. Even Loki, when he first really saw the entirety of the TVA, questioned the use of magic for something that incredibly vast and otherworldly to be created. I cannot wait to explore the way the creators of this series will show me their world.
As for the main two foundational keys to any television show, the acting, and the storyline, both fared incredibly well at first impression. Owen Wilson acted as a glue to ground the show very well, Gugu Mbatha-Raw who played the judge was striking, and the actress said that the show will act as an origin story for her as well, so I can't wait to find out more about her. Eugene Cordero who played the desk guy doled out some great laughs, Wunmi Mosaku who is the main agent for the TVA was captivating in her role, and of course, Tom HIddleston is brilliant, as always, as Loki.
The casting has been spot on so far, and we will only learn more about the characters and what each actor will bring to them. We don't know much about the storyline yet, in typical MCU Television fashion, there will be twists and turns and cliffhangers every step of the way, and I am happy to be along for the ride. This series seems different from the others, and may already be my favorite of the Disney + three. I hope you join me in tuning in to the following episodes that will be coming out every Wednesday.
Cast: Tom Hiddleston, Owen Wilson, Gugu Mbatha-Raw, Wunmi Mosaku
Cinematography: Autumn Durald | Production Designer: Kasra Farahani
Director: Kate Heron | Writer: Michael Waldron 
Click here to read Hollywood Insider's CEO Pritan Ambroase's love letter to Black Lives Matter, in which he tackles more than just police reform, press freedom and more – click here.
An excerpt from the love letter: Hollywood Insider's CEO/editor-in-chief Pritan Ambroase affirms, "Hollywood Insider fully supports the much-needed Black Lives Matter movement. We are actively, physically and digitally a part of this global movement. We will continue reporting on this major issue of police brutality and legal murders of Black people to hold the system accountable. We will continue reporting on this major issue with kindness and respect to all Black people, as each and every one of them are seen and heard.
Just a reminder, that the Black Lives Matter movement is about more than just police brutality and extends into banking, housing, education, medical, infrastructure, etc. We have the space and time for all your stories. We believe in peaceful/non-violent protests and I would like to request the rest of media to focus on 95% of the protests that are peaceful and working effectively with positive changes happening daily. Media has a responsibility to better the world and Hollywood Insider will continue to do so."
Ways to support Black Lives Matter Movement to end systemic racism
More Interesting Stories From Hollywood Insider
– Want GUARANTEED SUCCESS? Remove these ten words from your vocabulary| Transform your life INSTANTLY
– Compilation: All James Bond 007 Opening Sequences From 1962 Sean Connery to Daniel Craig
– Do you know the hidden messages in 'Call Me By Your Name'? Find out behind the scenes facts in the full commentary and In-depth analysis of the cinematic masterpiece
– A Tribute To The Academy Awards: All Best Actor/Actress Speeches From The Beginning Of Oscars 1929-2019 | From Rami Malek, Leonardo DiCaprio To Denzel Washington, Halle Berry & Beyond | From Olivia Colman, Meryl Streep To Bette Davis & Beyond
– In the 32nd Year Of His Career, Keanu Reeves' Face Continues To Reign After Launching Movies Earning Over $4.3 Billion In Total – "John Wick", "Toy Story 4", "Matrix", And Many More
loki, loki, loki, loki, loki, loki, loki, loki, loki, loki, loki, loki, loki, loki, loki, loki, loki, loki, loki, loki, loki, loki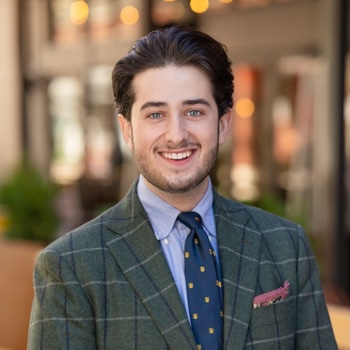 Samuel James Parven is an avid fan of all things entertainment and pop culture, who shines in reviewing the hidden gems of Hollywood. Samuel is fascinated by the direct correlation between media and culture. If art imitates life and vice versa, Samuel focuses on highlighting the ways that the entertainment industry and their consumers alike can improve our interpersonal world through the content with which we engage. With the aligned values of Hollywood Insider to focus on positivity and growth, Samuel is a passionate writer hoping to pen his takes on how to add more substance and inclusivity to the industry we love so much.