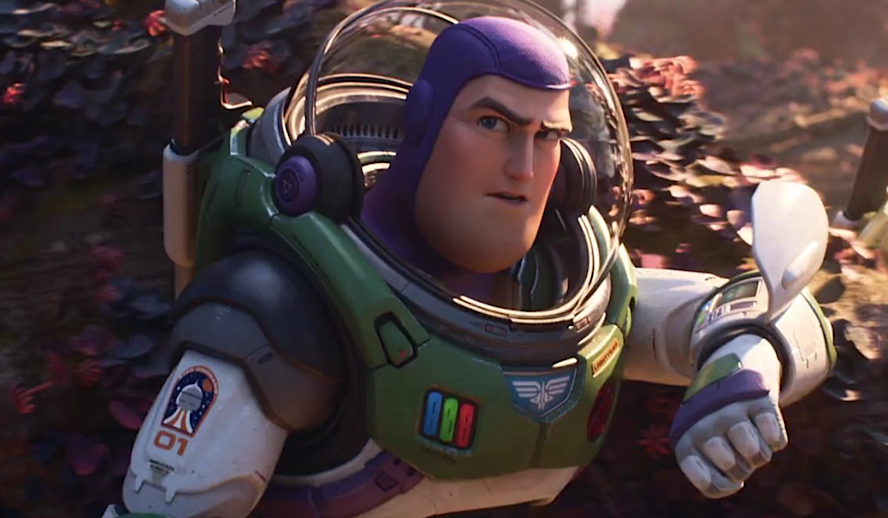 Photo: 'Lightyear'
 A Brief Overview
"To infinity and beyond" are the iconic words of our favorite space ranger. 'Lightyear' is a look into the backstory of 'Toy Story's' Buzz Lightyear. The film was directed by Angus MacLane, who has taken part in several other Pixar films such as 'Finding Dory' and 'The Incredibles'. It is essentially the film that Andy watched that caused him to fall in love with Buzz. 'Lightyear' is an enjoyable watch for the family as it allows us to reminisce about our favorite group of toys. This new version of Buzz is oftentimes straining as his inability to communicate with a team is frustrating, but his development as a character leads us to understand who he was as Andy's toy. 
Related video: Full Commentary – Cast & Crew Spills Secrets on Making of 'Elvis' | In-Depth Scoop | Austin Butler
Related video: Full Rendezvous At the Premiere of 'Elvis' with Reactions from Stars | Austin Butler, Baz Luhrmann
Related video: Come Behind The Scenes of 'Elvis' | Austin Butler, Tom Hanks and Baz Luhrmann
Related Video: Full Commentary on 'Top Gun: Maverick': Tom Cruise, Val Kilmer, Jennifer Connelly, Miles Teller
Related video: 'Top Gun: Maverick' Full Premiere Reactions: Tom Cruise, Val Kilmer, Jennifer Connelly, Miles Teller
Related video: EVOLUTION: Every Tom Cruise Role From 1981 to 2021, All Performances Exceptionally Poignant
A Classic Origin Story 
The movie opens up with Buzz Lightyear (played by Chris Evans) and his commanding officer, Alisha Hawthorne (played by Uzo Aduba) exploring new terrain on a foreign planet. They are both part of the Galactic Rangers of Star Command which is an organization devoted to exploring all aspects of deep space. Throughout their journey, Buzz captures the same mannerisms we have come to know and love. We see him recite notes in his mission log in which Alisha teases him of.
He then goes on to discuss his dislike for newbies on the force as he doesn't find it necessary for him to team up with anyone — which is an evident trait that we are aware of from his introduction in the first 'Toy Story'. This mindset of his refusal to work with others led him to cause an accident (not necessarily fatal) which endangered him and a group of people as they are forced to stay on this threatening planet. Not to point fingers, but Buzz was the one to blame for this incident. Due to this, the group of rangers are forced to temporarily make life on the planet until they find the needed materials to take them back home. 
Rather than fighting off violent aliens, Buzz tries to fight off the large wave of guilt that he has put on himself. He understands that he was at fault and he tries to constantly right his own wrongs. A good majority of the film consists of Buzz trying to solve their problem as he figures out ways to get them back home. He attempts to fly into space while circling the sun to land back at the base in hopes of figuring out a strategy that will take them to their home planet. Yet with every attempt, he makes to go into space, Buzz misses years of his life because of how quickly he moves through the speed of light. Alisha becomes a telling sign of the time he misses.
Related article: A Tribute to Johnny Depp: The Actor and Musician Who Defined Range
Related video: EVOLUTION: Every Johnny Depp Role From 1984 to 2020, All Performances Exceptionally Poignant
Related article: A Tribute to the Hero & President Volodymyr Zelenskyy: Comedian/Actor, Ukraine's President and Heroic Leader
Related video: Full Commentary from Cast & Crew on 'Lightyear' | Making of & Reactions
Related video: Rendezvous at the World Premiere of 'Lightyear' | Chris Evans, Keke Palmer, Taika Waititi
Related Video: OSCAR-NOMINATED – EXCLUSIVE: 'Dune' Full Commentary, Reactions, Making Of – Timothee Chalamet, Zendaya, Oscar Isaac
Related Video: OSCAR-NOMINATED – 'House of Gucci' Full Commentary & Behind the Scenes – Lady Gaga, Adam Driver, Jared Leto, Al Pacino
Each time he comes back from space, Alisha reaches new stages within her life that indicate how much Buzz misses. From being engaged, to having a child, and up until her death, Buzz misses out on more than 20 years of real-life experiences. It is a harsh reality that Buzz doesn't recognize until he meets Alisha's granddaughter, Izzy Hawthorne (played by Keke Palmer). Izzy introduces him to her team of Galactic Rangers: Mo Morrison (played by Taika Waititi) and Darby Steele (played by Dale Soules), who are all comically inexperienced. The group tests Buzz's ability to work as a team and forces them to realize how beneficial it is to work together. As Buzz teams up with the Galactic Rangers and a robotic cat named Sox (played by Peter Sohn), they help each other in figuring out how to defeat villains like Zurg (voiced by James Brolin) and unexpected challenges along the way. 
'Lightyear' – An LGBTQ Kiss 
LGBTQ+ representation is a rare thing in Disney and Pixar films. They have a long history of refusing to portray LGBTQ+ characters. 'Lightyear' made noise as it included a same-sex kiss in the first 30 minutes of the movie. This was met with some resistance, especially from inside the studio. Recently, an Oklahoma theater posted a notice warning viewers of the same-sex kiss in 'Lightyear'. The sign said, "we will do all we can to fast-forward through that scene, but it might not be exact". The theater was met with outrage as the sign was completely insulting and bigoted. Not too long ago, Disney was criticized for their take on Florida's "Don't Say Gay" bill. It was a bill that limits the discussion of LGBTQ+ communities within the school system.  It bans education on sexual orientation and gender identity. The Walt Disney Co. took the heat for staying silent and not taking a public position in regards to the bill. Making no public comment is as loud as making a statement. The quick kiss in 'Lightyear' was almost Disney's way of trying to save face for such backlash. If a 2-second kiss leaves certain viewers outraged, then we as a society will never make progress. 
Related article: EVOLUTION: Every Henry Cavill Role From 2001 to 2021, All Performances Exceptionally Poignant
Related article: EVOLUTION: Every Chris Evans Role From 1997 to 2020, All Performances Exceptionally Poignant
Related article: #metoo Revolution: Powerful Questions That Need Answers
Related article: FACT-CHECKED Series: Timothee Chalamet and 32 Facts about The Young Superstar
Related article: MUST WATCH – The Hollywood Insider's CEO Pritan Ambroase's Love Letter to Black Lives Matter – VIDEO
Subscribe to The Hollywood Insider's YouTube Channel, by clicking here.
Related article: All Best Actor/Actress Speeches From The Beginning Of Oscars 1929-2019 | Hollywood Insider
Is Lightyear Worth the Watch? 
'Lightyear' as a stand-alone story is enjoyable. It understands the restraints of the character's origin story in which they try to go above and beyond with. The thrills of action are enticing to watch as the scenes with the exploration of space are exciting. What drives the film home is the perspective of nostalgia that has the audience grappling onto. Although there is no distinct call back to the original 'Toy Story' characters, the remembrance of Andy and the nod to Buzz's personality is a heartwarming element of the film. There are elements that could be further explored such as Buzz's relationship with Alisha as the film quickly made it clear that it is a Buzz-focused movie.
The film can sometimes be uninspiring as the audience can have difficulty empathizing with some aspects of his character. Chris Evans' voice acting can sometimes be straining but redeems himself with his delivery of quick comedic one-liners. The film's message of working with a team is wholesome and heartwarming which makes it a valuable lesson for parents to teach their kids. 'Lightyear' is available to watch in theaters. 
Cast: Chris Evans, Keke Palmer, Peter Sohn, Taika Waititi, Dale Soules, James Brolin, Uzo Aduba 
Writers: Angus Maclane, Jason Headley, Matthew Aldrich | Producers: Pete Docter, Andrew Stanton, Galyn Susman, Michael Warch | Music: Michael Giacchino 
By Anica Muñoz
Click here to read The Hollywood Insider's CEO Pritan Ambroase's love letter to Cinema, TV and Media. An excerpt from the love letter: The Hollywood Insider's CEO/editor-in-chief Pritan Ambroase affirms, "We have the space and time for all your stories, no matter who/what/where you are. Media/Cinema/TV have a responsibility to better the world and The Hollywood Insider will continue to do so. Talent, diversity and authenticity matter in Cinema/TV, media and storytelling. In fact, I reckon that we should announce "talent-diversity-authenticity-storytelling-Cinema-Oscars-Academy-Awards" as synonyms of each other. We show respect to talent and stories regardless of their skin color, race, gender, sexuality, religion, nationality, etc., thus allowing authenticity into this system just by something as simple as accepting and showing respect to the human species' factual diversity. We become greater just by respecting and appreciating talent in all its shapes, sizes, and forms. Award winners, which includes nominees, must be chosen on the greatness of their talent ALONE.
I am sure I am speaking for a multitude of Cinema lovers all over the world when I speak of the following sentiments that this medium of art has blessed me with. Cinema taught me about our world, at times in English and at times through the beautiful one-inch bar of subtitles. I learned from the stories in the global movies that we are all alike across all borders. Remember that one of the best symbols of many great civilizations and their prosperity has been the art they have left behind. This art can be in the form of paintings, sculptures, architecture, writings, inventions, etc. For our modern society, Cinema happens to be one of them. Cinema is more than just a form of entertainment, it is an integral part of society. I love the world uniting, be it for Cinema, TV. media, art, fashion, sport, etc. Please keep this going full speed."
More Interesting Stories From The Hollywood Insider
– Want GUARANTEED SUCCESS? Remove these ten words from your vocabulary| Transform your life INSTANTLY
– A Tribute to Martin Scorsese: A Complete Analysis of the Life and Career of the Man Who Lives and Breathes Cinema 
– Do you know the hidden messages in 'Call Me By Your Name'? Find out behind the scenes facts in the full commentary and In-depth analysis of the cinematic masterpiece
– A Tribute To The Academy Awards: All Best Actor/Actress Speeches From The Beginning Of Oscars 1929-2019 | From Rami Malek, Leonardo DiCaprio To Denzel Washington, Halle Berry & Beyond | From Olivia Colman, Meryl Streep To Bette Davis & Beyond
– In the 32nd Year Of His Career, Keanu Reeves' Face Continues To Reign After Launching Movies Earning Over $4.3 Billion In Total – "John Wick", "Toy Story 4", "Matrix", And Many More
lightyear, lightyear, lightyear, lightyear, lightyear, lightyear, lightyear, lightyear, lightyear, lightyear, lightyear, lightyear, lightyear, lightyear, lightyear, lightyear, lightyear, lightyear, lightyear, lightyear, lightyear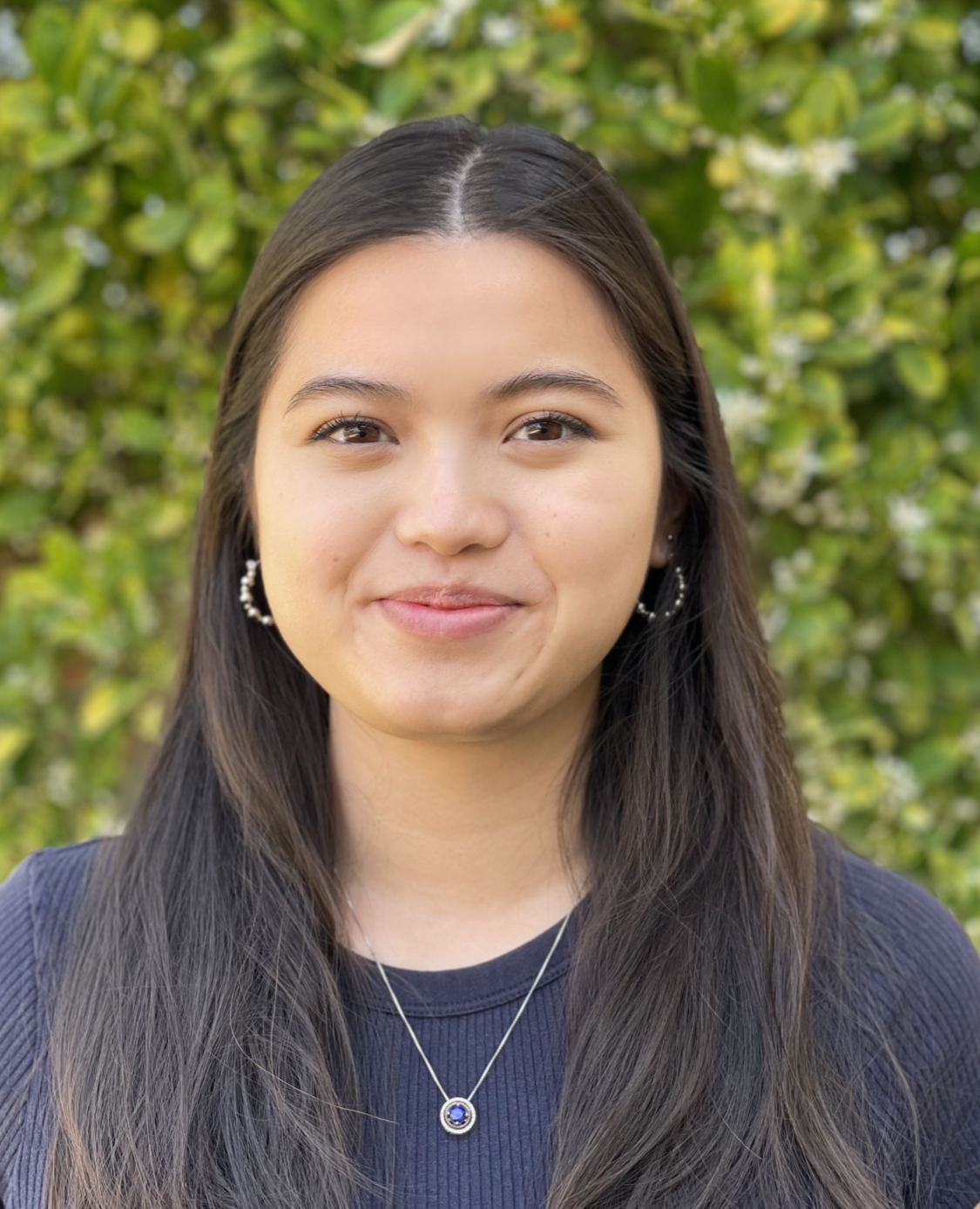 Anica Muñoz is a writer and an aspiring film producer with a passion for media and entertainment. She strongly considers storytelling to be a powerful tool that bridges the divide between communities. Anica enjoys films that showcase a diversity of voices and brings forth empowerment for a wide group of individuals.  From her writing, she believes in creating a positive impact with her analysis and reviews of films by exploring the power of human connection within these stories. Her perspective towards consuming entertainment is driven by compassion which aligns itself with the mission of The Hollywood Insider. Anica hopes to share her enthusiasm and love for cinema with others through her work.