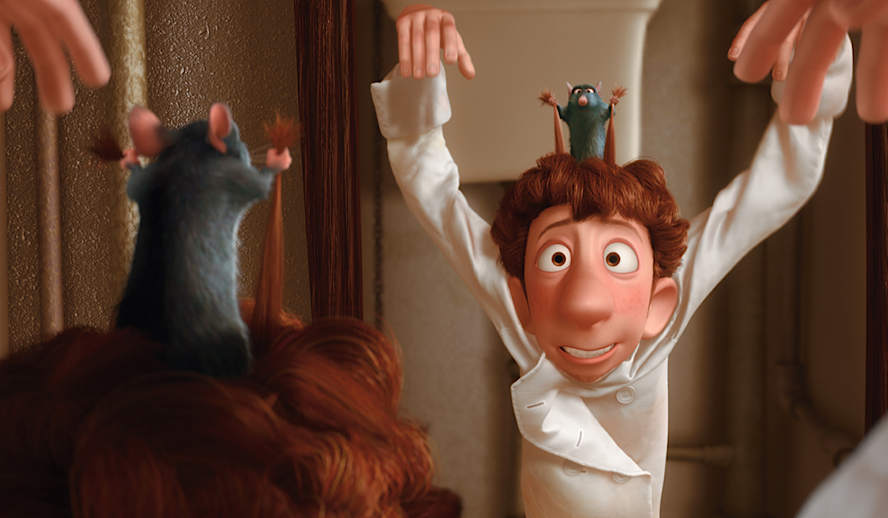 Photo: 'Ratatouille'
The Different Flavors of French Cuisine
"Not everyone can be a great artist, but a great artist comes from anywhere" the notorious Anton Ego (voiced by Peter O'Toole) states in a very despicable tone. A story-driven by criticism, artistry, and passion, 'Ratatouille' turns 15 years old this year. The film came out in 2007 and was Pixar's eighth movie. Directed by Brad Bird and Jan Pinkava, 'Ratatouille' became one of many Pixar's successful stories as it won a best-animated feature at the Oscars. The story became a staple in popular culture today with the movie being referenced in many box office hits such as the recent 'Everything Everywhere All At Once' where they alluded to the animated film in the movie. As absurd a story about a rat controlling a clumsy human can be, there is more beyond the surface level with its portrayal of an artist's commitment to their art. 
Related Video: Full Commentary on 'Top Gun: Maverick': Tom Cruise, Val Kilmer, Jennifer Connelly, Miles Teller
Related video: 'Top Gun: Maverick' Full Premiere Reactions: Tom Cruise, Val Kilmer, Jennifer Connelly, Miles Teller
Related video: EVOLUTION: Every Tom Cruise Role From 1981 to 2021, All Performances Exceptionally Poignant
Related article: A Tribute to Johnny Depp: The Actor and Musician Who Defined Range
Related video: EVOLUTION: Every Johnny Depp Role From 1984 to 2020, All Performances Exceptionally Poignant
Related article: A Tribute to the Hero & President Volodymyr Zelenskyy: Comedian/Actor, Ukraine's President and Heroic Leader
The Story of the Little Chef: A Look Back on 'Ratatouille' 
The known protagonist of the story, Remy (voiced by Patton Oswalt), is the leading rat of the film as his passion for cooking gets him in all sorts of trouble. His story begins in a countryside cottage where the rest of his colony resides. There he discovers his sense of smell and taste by entering the kitchen and tasting all sorts of foods and ingredients. During his time there, Remy meets his muse of the kindred spirit, Auguste Gusteau (voiced by Brad Garrett). This then introduces the audience to Remy's passion: cooking. After the colony has been exposed by an old woman with a shotgun, due to Remy's clumsiness with the help of his clueless brother, Emile (voiced by Peter Sohn), Remy is separated from the rest of his family. With the spirit of Gusteau guiding him, a figment of Remy's imagination, Remy finds himself in Paris — where he is met with his destiny. 
Related video: Full Premiere Reactions 'Doctor Strange in the Multiverse of Madness': Benedict Cumberbatch & Team
Related Video: OSCAR-NOMINATED – EXCLUSIVE: 'Dune' Full Commentary, Reactions, Making Of – Timothee Chalamet, Zendaya, Oscar Isaac
Related Video: OSCAR-NOMINATED – 'House of Gucci' Full Commentary & Behind the Scenes – Lady Gaga, Adam Driver, Jared Leto, Al Pacino
We are then introduced to Linguini (voiced by Lou Romano), an awkward klutz who is unknowingly Gusteau's rightful heir. Linguini is able to initially get a job at the restaurant as a janitor with the help of Gusteau's old sous chef, Chef Skinner (voiced by Ian Holm). When Linguini accidentally ruins the restaurant's soup special, Remy uses the opportunity to utilize his skill by correcting the mistakes done by Linguini. Remy's talents shine as he created something delicious and is praised by the rest of the staff. Of course, Linguini takes the credit because if Remy was ever discovered, it would be the end for everyone involved. As newfound friends, the two form a team with one another. Remy would puppeteer Linguini by controlling his actions from pulling his hair. The story escalates as Linguini is discovered to be the true heir and the restaurant continues to reach fame due to Remy's skills. All this success and Remy still remains anonymous. 
Related article: EVOLUTION: Every Henry Cavill Role From 2001 to 2021, All Performances Exceptionally Poignant
Related article: EVOLUTION: Every Chris Evans Role From 1997 to 2020, All Performances Exceptionally Poignant
Related article: #metoo Revolution: Powerful Questions That Need Answers
Related article: FACT-CHECKED Series: Timothee Chalamet and 32 Facts about The Young Superstar
The Criticism of Anton Ego: The Subjective Perspective of Art in 'Ratatouille'
The catalyst of the story that causes the movie to shift is Anton Ego's character. Ego was a popular critic who wrote a shocking review in regards to Gusteau's restaurant. The review cost Gusteau's restaurant to falter which sent the notable chef into depression and then death. After years of smearing Gusteau's name, Ego comes back to criticize the restaurant once again. With Remy's identity revealed to the staff, which was not received well by many except Linguini's counterpart Colette (voiced by Janeane Garofalo), Remy is challenged to make a meal for Ego. With Remy's decision to serve Ego the French dish ratatouille, the meal flourishes Ego as the flavors of nostalgia sends him back to a beloved memory. Anton Ego's character is the story's recognition of the fear of receiving criticism as an artist and how to face it. These are elements of craftsmanship that we are always at the risk of experiencing. We have this preconceived notion that criticism holds a sense of power over our work but the film changes our perspective on that. Criticism could be of value if it is looked at in a form of respect and responsibility as an artist. Art is subjective and criticism can be harsh, but as long as both parties remain open-minded, then the view of art and criticism can successfully coexist. 
Related article: MUST WATCH – The Hollywood Insider's CEO Pritan Ambroase's Love Letter to Black Lives Matter – VIDEO
Subscribe to The Hollywood Insider's YouTube Channel, by clicking here.
Related article: All Best Actor/Actress Speeches From The Beginning Of Oscars 1929-2019 | Hollywood Insider
Related article: The Hollywood Insider's CEO Pritan Ambroase: "The Importance of Venice Film Festival as the Protector of Cinema"
Related article: The Masters of Cinema Archives: The Hollywood Insider Pays Tribute to 'La Vie En Rose', Exclusive Interview with Director Olivier Dahan
Related article: – Want GUARANTEED SUCCESS? Remove these ten words from your vocabulary| Transform your life INSTANTLY
A Love for Craft and Artistry: What 'Ratatouille' Taught Us About Passion 
Passion is the driving force that gives us reason to get up every morning. It is what guides us throughout our everyday life. If it is career choices or hobbies, passion is what creates us. Falling in love with a craft may be one of the best feelings to ever experience, but making your passion into a career? Even more surreal. There is nothing greater than seeing someone talk about something they love. That is what makes Remy a beloved Pixar character. His love for cooking and food is endearing to watch as his discoveries of flavor combinations such as Brie cheese and strawberries is explosive. His willingness to do whatever it takes to pursue this love for food is what grounds this movie in the themes of passion. The overall irony of the story is the fact Remy is a rat while having an innate desire to become a chef. The dichotomy between the two is evident but Remy continues to pursue this passion even if it means sacrificing his art in the face of anonymity (hiding behind a facade).
Related article: Why Queen Elizabeth II Is One Of The Greatest Monarchs | Her Majesty Queen Elizabeth II of United Queendom of Great Britain & Northern Ireland (Video Insight)
Limited Time Offer – FREE Subscription to The Hollywood Insider
Click here to read more on The Hollywood Insider's vision, values and mission statement here – Media has the responsibility to better our world – The Hollywood Insider fully focuses on substance and meaningful entertainment, against gossip and scandal, by combining entertainment, education, and philanthropy.
In addition to his own identity, his own family tries to stop him from following this path. Although Remy sees food as a form of art, his father sees it as a necessity for survival. His father tries to limit Remy's abilities by forcing him to do the most mundane tasks such as sniffing food if it has poison. Despite these immeasurable challenges and hardships, Remy still manages to pursue this path he is destined to follow. 15 years later, 'Ratatouille' has continued to show viewers the importance of staying true to who they are. As cliché as it may sound, where you come from or who you are shouldn't limit your abilities to pursue what you love. To follow the wise words of Chef Gusteau: "Anyone can cook but only the fearless can be great". Revisit 'Ratatouille' on Disney+. 
Cast: Patton Oswalt, Brad Garrett, Lou Romano, Ian Holm, Peter Sohn, Peter O'Toole, Janeane Garofalo | Directors: Brad Bird, Jan Pinkava | Writers: Brad Bird, Jan Pinkava, Jim Capobianco 
By Anica Muñoz
Click here to read The Hollywood Insider's CEO Pritan Ambroase's love letter to Cinema, TV and Media. An excerpt from the love letter: The Hollywood Insider's CEO/editor-in-chief Pritan Ambroase affirms, "We have the space and time for all your stories, no matter who/what/where you are. Media/Cinema/TV have a responsibility to better the world and The Hollywood Insider will continue to do so. Talent, diversity and authenticity matter in Cinema/TV, media and storytelling. In fact, I reckon that we should announce "talent-diversity-authenticity-storytelling-Cinema-Oscars-Academy-Awards" as synonyms of each other. We show respect to talent and stories regardless of their skin color, race, gender, sexuality, religion, nationality, etc., thus allowing authenticity into this system just by something as simple as accepting and showing respect to the human species' factual diversity. We become greater just by respecting and appreciating talent in all its shapes, sizes, and forms. Award winners, which includes nominees, must be chosen on the greatness of their talent ALONE.
I am sure I am speaking for a multitude of Cinema lovers all over the world when I speak of the following sentiments that this medium of art has blessed me with. Cinema taught me about our world, at times in English and at times through the beautiful one-inch bar of subtitles. I learned from the stories in the global movies that we are all alike across all borders. Remember that one of the best symbols of many great civilizations and their prosperity has been the art they have left behind. This art can be in the form of paintings, sculptures, architecture, writings, inventions, etc. For our modern society, Cinema happens to be one of them. Cinema is more than just a form of entertainment, it is an integral part of society. I love the world uniting, be it for Cinema, TV. media, art, fashion, sport, etc. Please keep this going full speed."
More Interesting Stories From The Hollywood Insider
– Want GUARANTEED SUCCESS? Remove these ten words from your vocabulary| Transform your life INSTANTLY
– A Tribute to Martin Scorsese: A Complete Analysis of the Life and Career of the Man Who Lives and Breathes Cinema 
– Do you know the hidden messages in 'Call Me By Your Name'? Find out behind the scenes facts in the full commentary and In-depth analysis of the cinematic masterpiece
– A Tribute To The Academy Awards: All Best Actor/Actress Speeches From The Beginning Of Oscars 1929-2019 | From Rami Malek, Leonardo DiCaprio To Denzel Washington, Halle Berry & Beyond | From Olivia Colman, Meryl Streep To Bette Davis & Beyond
– In the 32nd Year Of His Career, Keanu Reeves' Face Continues To Reign After Launching Movies Earning Over $4.3 Billion In Total – "John Wick", "Toy Story 4", "Matrix", And Many More
 ratatouille,  ratatouille,  ratatouille,  ratatouille,  ratatouille,  ratatouille,  ratatouille,  ratatouille,  ratatouille,  ratatouille,  ratatouille,  ratatouille,  ratatouille,  ratatouille,  ratatouille,  ratatouille,  ratatouille,  ratatouille,  ratatouille,  ratatouille,  ratatouille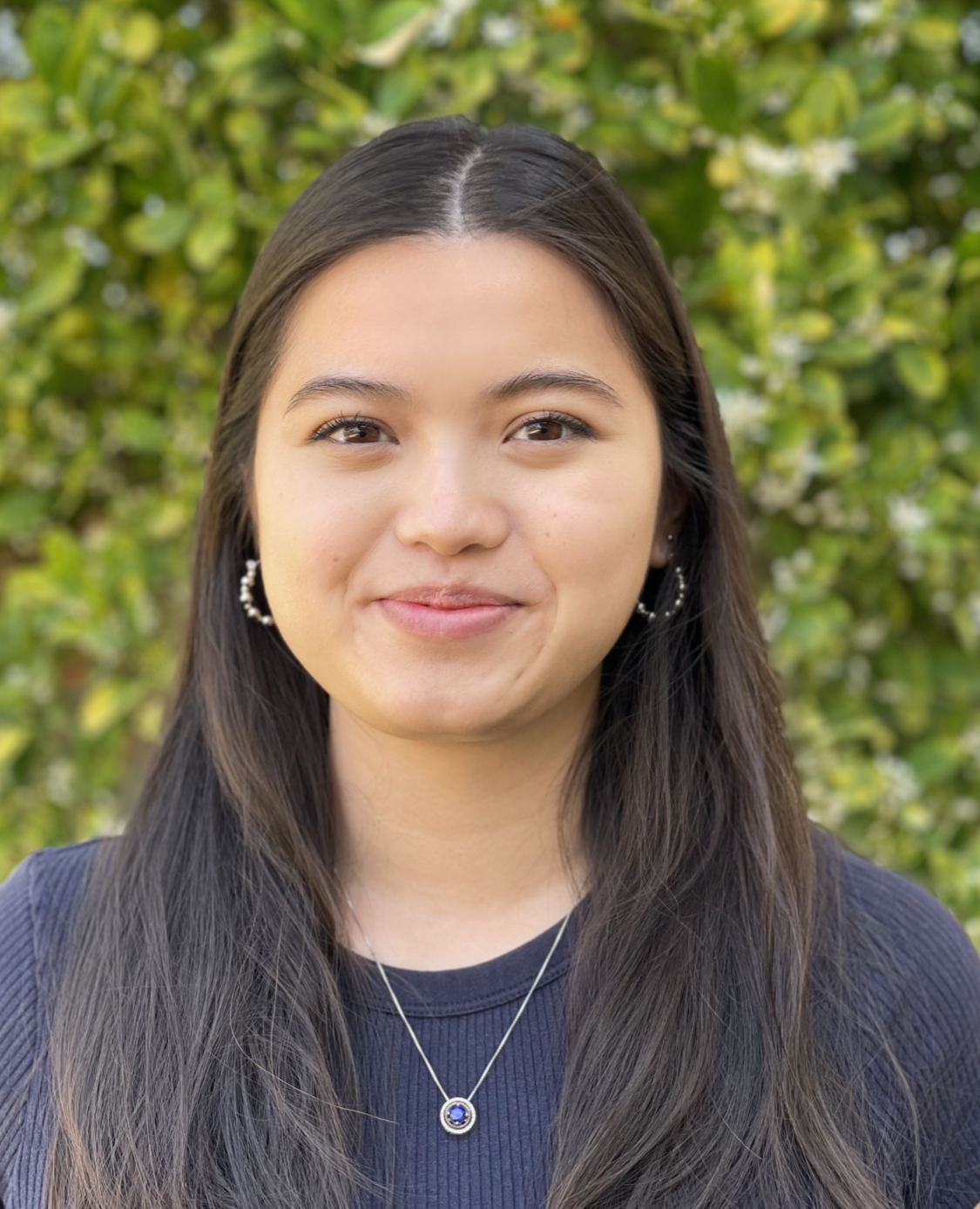 Anica Muñoz is a writer and an aspiring film producer with a passion for media and entertainment. She strongly considers storytelling to be a powerful tool that bridges the divide between communities. Anica enjoys films that showcase a diversity of voices and brings forth empowerment for a wide group of individuals.  From her writing, she believes in creating a positive impact with her analysis and reviews of films by exploring the power of human connection within these stories. Her perspective towards consuming entertainment is driven by compassion which aligns itself with the mission of The Hollywood Insider. Anica hopes to share her enthusiasm and love for cinema with others through her work.