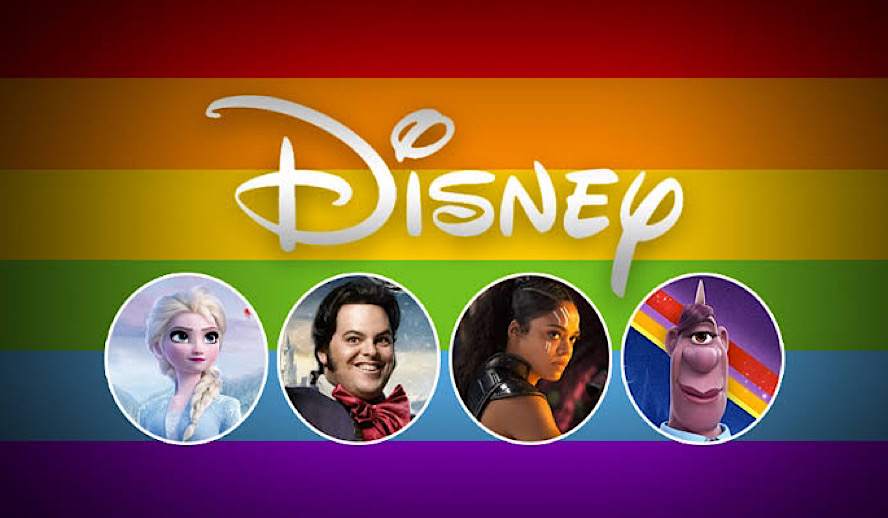 Photo: Performative Representation
Almost every month, different communities have the opportunity to educate, honor, and reclaim identities from often tumultuous pasts. In February there is Black History Month, May is Asian American and Pacific Islander Heritage Month, March is Women's History Month, etcetera. These months of celebration can be heavily commercialized to profit off those who recognize them. During Pride month in June, large corporations in America, or at least the ones that aren't outwardly bigoted, will slap a rainbow flag on nearly every product and call it a day. They can be seen everywhere: colorful rainbow displays in grocery stores, shirts with popular Gay Liberation slogans, even Burger King once had a "Proud Whopper". 
Related article: OSCAR-NOMINATED – EXCLUSIVE: 'Dune' Full Commentary, Reactions, Making Of – Timothee Chalamet, Zendaya, Oscar Isaac
Related article: OSCAR-NOMINATED – 'House of Gucci' Full Commentary & Behind the Scenes – Lady Gaga, Adam Driver, Jared Leto, Al Pacino
Related article: OSCAR-NOMINATED – 'Belfast' Full Commentary & BTS – Jamie Dornan, Caitriona Balfe, Judi Dench
Related article: OSCAR-NOMINATED – 'West Side Story' Full Commentary – Rita Moreno, Steven Spielberg, Rachel Zegler
Related article: OSCAR-NOMINATED – 'No Time to Die' Full Commentary, Behind the Scenes & Reactions, Daniel Craig, Rami Malek, Bond
Performative Representation
The phenomenon is called rainbow-washing, and it showcases just how closely allyship and profitable marketing are connected. Do these attempts at visibility actually benefit the LGBTQ+ community, or do they profit the store, who gained customers seeking to support an oppressed group? In a Wired article, Reporter Emma Grey Ellis said, "Corporations could be powerful allies using their privilege and deep pockets to put people who do real work for the LGBTQ+ community front and center. Co-opting a color scheme and a few hashtags is … not that."
The celebration of Pride began in 1970, the one-year anniversary of the Stonewall Riots in 1969. Since that time, June has been a month dedicated to celebrating LBTQIA+ individuals and their collective experiences, although initially, it was only for a day. Over time, the day grew into a month of parades, workshops, concerts in celebration around the world. It is also a time to mourn and remember lives that were lost due to hate crimes and HIV/AIDS. According to the Library of Congress, "The purpose of the commemorative month is to recognize the impact that lesbian, gay, bisexual and transgender individuals have had on history locally, nationally, and internationally."
Many companies do the bare minimum, performing as an ally while not actually doing anything of real substance. However, this is not necessarily the case for all. Skittles, for example, had a pride pack that removed the iconic rainbow coloring and made the candies, as well as the packaging, completely gray. One dollar from each pack sold was donated to GLAAD. Levi's Pride collection donated 100% of the collection's net proceed to OutRight Action International. In a Forbes article, WeArePrew founder Ed Watson said, "Pride should not be just a marketeer's moment in time, but a very real day-to-day philosophy embedded into the heart of the organization that evolves and grows." 
Related article: All Best Actor/Actress Speeches From The Beginning Of Oscars 1929-2019 | Hollywood Insider
Related article: EVOLUTION: Every Henry Cavill Role From 2001 to 2021, All Performances Exceptionally Poignant
Related article: EVOLUTION: Every Chris Evans Role From 1997 to 2020, All Performances Exceptionally Poignant
Related article: 'In the Heights' Full Commentary & Behind the Scenes +  Reactions – Lin Manuel Miranda, John M. Chu
In Entertainment: Plastic Representation
In the entertainment world, streaming networks like Netflix, Amazon Prime, and Hulu, have sections dedicated to LGBTQ+ voices pinned to the top of their site during the month of June. While the stories that are included in these sections are often rich and full of relevant representation, they somehow disappear into the mix once July rolls around. Though some corporations work to benefit the community during months of recognition, not nearly enough actually put their money where their rainbow is. It also leaves months that aren't as easily profitable, like Disability Pride Month in July, almost entirely forgotten.
In the same vein, as rainbow-washing is plastic representation, a phenomenon best explained by Kristen Warner in her famous essay In The Time of Plastic Representation. The essay is a worthwhile read, explaining the pitfalls of the "representation matters" movement. While representation on-screen is invaluable to people of marginalized groups, meaningful representation has to include more than that. Frequently, what happens is actors are tokenized; or used as props and symbols of anti-hate. But that does not mean that character is not patronizing, one-dimensional, or stereotypical. These characters can be harmful to the community and miseducate the public.
For example, Hattie McDaniel's portrayal of Mammy in 'Gone With The Wind' made her the first African American to win an Academy Award. On one hand, it was a historic milestone and a huge step forward, but on the other hand, McDaniel was not even allowed to sit at the same table with her costars. She had to walk a tightrope between appeasing white audiences, as well as white writers, producers, and directors, while still be a representative of the Black community. Warner asks the question how does an actor balance taking jobs that seem shallow while still attempting to create something more meaningful with those roles? 
Related article: #metoo Revolution: Powerful Questions That Need Answers
Related article: FACT-CHECKED Series: Timothee Chalamet and 32 Facts about The Young Superstar
When Is It Representation, and When Is It Plastic?
A poignant example of the dilemma for actors can be seen in the show 'Masters Of None'. Season one episode four titled 'Indians on TV' depicts an actor struggling with the limited roles of Indian characters who almost all have racist undertones. In the episode, the protagonist Dev (played by Aziz Ansari) and his friend both audition on a TV crime show for the part of "Unnamed Cab Driver". In the episode, Dev is asked to fake an Indian accent despite being from South Carolina. When discussing their experience, his friend shares that he doesn't mind leaning into stereotypical roles because he needs the work. He feels that he can spend the money he receives from the roles benefiting himself or the community. Dev feels differently, he is uncomfortable and does not want to be pigeonholed into that character in the future. He asks, "Why can't there be a Pradeep just once who's, like, an architect, or he design mittens, or does one of the jobs Bradley Cooper's characters do in movies?"
Related article: The Hollywood Insider's CEO Pritan Ambroase: "The Importance of Venice Film Festival as the Protector of Cinema"
Related article: The Masters of Cinema Archives: The Hollywood Insider Pays Tribute to 'La Vie En Rose', Exclusive Interview with Director Olivier Dahan
Related article: – Want GUARANTEED SUCCESS? Remove these ten words from your vocabulary| Transform your life INSTANTLY
An easy way to test if a character is a plastic is to take a character in a marginalized group and substitute them for a different one. Let's say switching a supporting character who is a Black woman for a gay Asian man. Does the story change? Does the character's arc change? If any person can play that character, then it is in the realm of plasticity. It is not enough to have a gay character, or a black character, or a disabled character; it is not enough to just hire diverse actors, but rather the stories themselves need to hold space for developing new and complex stories that focus on those people. This means that diversity needs to come from higher up, there needs to be represented within the levels of production and writing. 
Related article: MUST WATCH – The Hollywood Insider's CEO Pritan Ambroase's Love Letter to Black Lives Matter – VIDEO
Subscribe to The Hollywood Insider's YouTube Channel, by clicking here.
Disability Pride Month, Is There Still The Same Level Of Commitment?
There is not nearly the same level of commercialization around July's Disability Pride Month. In fact, before writing this essay, I did not even know July was honoring this community. While Disability Pride Month is not nationally recognized, it is still incredibly important to appreciate. "I want people to confront what creates ableism and why they don't like the word disabled because, in reality, there is nothing evil or wrong with being disabled," said Disability Rights Advocate Tiffany Yu in an interview with USA Today. July is a month for people with disabilities to focus on the love they have for themselves as well as confronting discrimination and injustices that have, and continue to happen. Boston was the first Disability Pride Day in 1990 following President George H.W. Bush signing the Americans with Disabilities Act (ADA). The ADA helps in five key areas: employment, state, and local government facilities and services, public accommodations, telecommunications, and transportation.
"The ADA not only protects people with disabilities from discrimination, but also allows them to fully participate in the workforce and their communities," said Services For the Underserved. In the following years, different states have participated in activities like parades, educational events, community celebrations, and as a prompt for furthering the discussion around disability issues. In 2015, the ADA's 25th birthday, New York City had its first official Disability Pride Month, declared by Mayor Bill de Blasio. Since then, other cities have gone on to make the celebration more formal, however, it is not nearly at the level of representation as other months celebrating marginalized groups. While the movement is younger than others like it, the basic idea of it is the same: to raise awareness, representation, and support disenfranchised communities. 
Related article: Why Queen Elizabeth II Is One Of The Greatest Monarchs | Her Majesty Queen Elizabeth II of United Queendom of Great Britain & Northern Ireland (Video Insight)
Limited Time Offer – FREE Subscription to The Hollywood Insider
Click here to read more on The Hollywood Insider's vision, values and mission statement here – Media has the responsibility to better our world – The Hollywood Insider fully focuses on substance and meaningful entertainment, against gossip and scandal, by combining entertainment, education, and philanthropy.
Is the reason that Disability Pride Month is not as widespread knowledge in part because it's not as profitable? It's not as easy as putting a rainbow on a shirt, it's a matter of hearing voices that aren't often told. There are few shows with characters who are differently-abled at the forefront, and they do not get their own subcategory on sites. While the CDC states that one in four adults have a disability, in 2018-2019 only 2.1% of characters on primetime TV actually had a disability according to GLAAD.
If networks are truly pushing for inclusivity and not just viewers, then having people at all levels of production is crucial. The awareness months are an opportunity to focus attention on groups that are often overshadowed, but maybe the most important thing you can do is give that same attention to them when it's not their time in the spotlight. Are these huge conglomerations still supporting LGBTQ+ organizations, creators, and employees? Are they still taking action against discrimination even when it's July instead of June? 
By Kylie Bolter
Click here to read The Hollywood Insider's CEO Pritan Ambroase's love letter to Cinema, TV and Media. An excerpt from the love letter: The Hollywood Insider's CEO/editor-in-chief Pritan Ambroase affirms, "We have the space and time for all your stories, no matter who/what/where you are. Media/Cinema/TV have a responsibility to better the world and The Hollywood Insider will continue to do so. Talent, diversity and authenticity matter in Cinema/TV, media and storytelling. In fact, I reckon that we should announce "talent-diversity-authenticity-storytelling-Cinema-Oscars-Academy-Awards" as synonyms of each other. We show respect to talent and stories regardless of their skin color, race, gender, sexuality, religion, nationality, etc., thus allowing authenticity into this system just by something as simple as accepting and showing respect to the human species' factual diversity. We become greater just by respecting and appreciating talent in all its shapes, sizes, and forms. Award winners, which includes nominees, must be chosen on the greatness of their talent ALONE.
I am sure I am speaking for a multitude of Cinema lovers all over the world when I speak of the following sentiments that this medium of art has blessed me with. Cinema taught me about our world, at times in English and at times through the beautiful one-inch bar of subtitles. I learned from the stories in the global movies that we are all alike across all borders. Remember that one of the best symbols of many great civilizations and their prosperity has been the art they have left behind. This art can be in the form of paintings, sculptures, architecture, writings, inventions, etc. For our modern society, Cinema happens to be one of them. Cinema is more than just a form of entertainment, it is an integral part of society. I love the world uniting, be it for Cinema, TV. media, art, fashion, sport, etc. Please keep this going full speed."
More Interesting Stories From The Hollywood Insider
– Want GUARANTEED SUCCESS? Remove these ten words from your vocabulary| Transform your life INSTANTLY
– A Tribute to Martin Scorsese: A Complete Analysis of the Life and Career of the Man Who Lives and Breathes Cinema 
– Do you know the hidden messages in 'Call Me By Your Name'? Find out behind the scenes facts in the full commentary and In-depth analysis of the cinematic masterpiece
– A Tribute To The Academy Awards: All Best Actor/Actress Speeches From The Beginning Of Oscars 1929-2019 | From Rami Malek, Leonardo DiCaprio To Denzel Washington, Halle Berry & Beyond | From Olivia Colman, Meryl Streep To Bette Davis & Beyond
– In the 32nd Year Of His Career, Keanu Reeves' Face Continues To Reign After Launching Movies Earning Over $4.3 Billion In Total – "John Wick", "Toy Story 4", "Matrix", And Many More
Performative Representation, Performative Representation, Performative Representation, Performative Representation, Performative Representation, Performative Representation, Performative Representation, Performative Representation, Performative Representation, Performative Representation, Performative Representation, Performative Representation, Performative Representation, Performative Representation, Performative Representation, Performative Representation, Performative Representation, Performative Representation, Performative Representation, Performative Representation, Performative Representation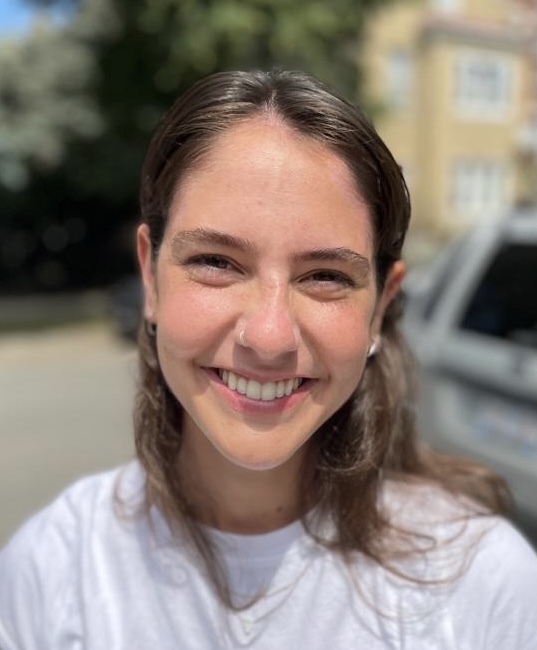 Kylie is a writer obsessed with entertainment, most notably in film and television. Her background in screenwriting tends to make her focus on dialogue and development of characters. Although she enjoys watching new material with a critical eye, she is very easily entertained and quick to laugh. 
The Hollywood Insider's
dedication to journalism without gossip is something that she values, along with their dedication to meaningful representation and substantial storytelling.  She enjoys finding the balance between relatability and artistry, no matter the format.