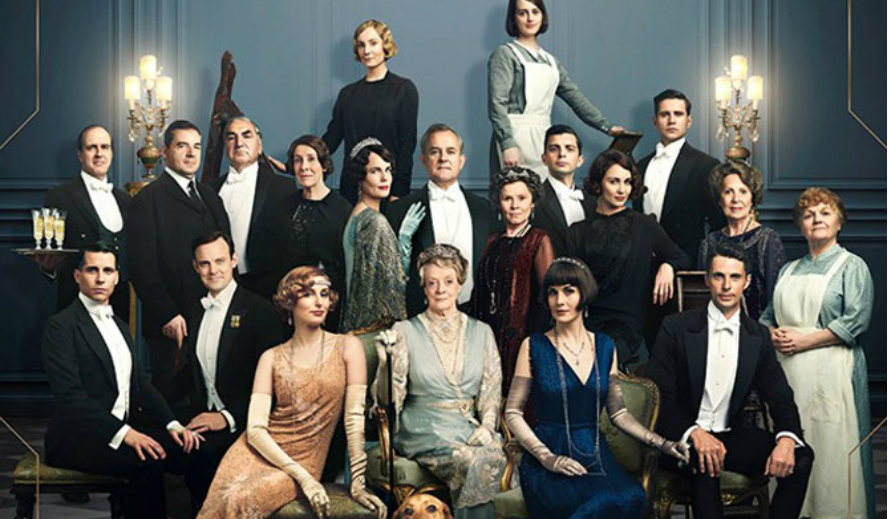 Photo: "Downton Abbey"/Focus Features
Revolutionary … is not quite the word we would use for this film. But that's not why we watch this gem of a spectacle famously known as Downton Abbey, is it? Snappy dialogue over cups of tea, great shots of the Highclere Castle, beautiful sets and costumes,  Dowager Countess Violet Crawley's (Dame Maggie Smith) withering one-liners and of course, our beloved upstairs and downstairs residents of the Abbey – those are our favorite things and, much like settling into bed in your pajamas and a steaming cuppa, those familiar comforts are exactly what we get in Michael Engler's Downton Abbey.  
Set in 1927, the story picks up two years after we left the Crawley family back in the Season 6 finale. We re-join our favourite household as they get sent into a frenzy by a certain mysterious letter with a royal seal. It appears King George V (Simon Jones) and Queen Mary (Geraldine James) will be making a stop at Downton Abbey on their Yorkshire tour! This immediately brings about much giddy excitement and nervousness, as the staff figures out how to prepare for the royal visit, while Lady Mary (Michelle Dockery) is tasked with much of arrangements and organization for the event. Of course, in true Downton Abbey fashion, that is just the skeleton of the storyline; there is much, much, more ongoing at the upstairs and downstairs of the Grantham estate.
Video: "Downton Abbey" Hollywood Insider YouTube Channel/Focus Features
Downton Abbey Is Pure Light-Hearted Escapism, Stays True To Its Place – To The Delight Of Their Long-Time Fans
The story is, by no means, a keep-you-at-the-edge-of-your-seat one. Nor is it filled with intense drama, blood, and guts, nudity, strong language – the hallmarks of most successful films now. Downton Abbey may, in fact, be subversive because of its conservatism and lack of explosions. That is what we love about it. The film is pure, light-hearted escapism, where the audience is safe in the director and writer's hands for 2 hours of cozy, comfortable, completely harmless fun. The characters have all already been through their tumultuous arcs, scandalous romances, dark secrets, and tragedies that Downton is so well-known for – now, these characters get to just enjoy their happy-ever-afters as they deserve to and we get to just be glad for them. As with many TV to cinema adaptations, it would have been very tempting to go big and up the ante, by taking them out of Downton and into Europe or the US and have them save the world possibly, but the deliberate choice of the writer, Julian Fellowes, to keep everything small and familiar (save for the more detailed sets, glamorous costumes and the swanky, sweeping, helicopter shots of the Abbey that are revealing of the upscaled budget) is a brave one. It keeps the heart of Downton Abbey; it knows its place and stays true to it – to the delight of their long-time fans!
Another reason we love Downton Abbey is, of course, the subplots and the abundance of them – and the film does not let us down in that department either. The film is another subplot extravaganza, giving all our favorite characters screen-time and offering constant delights, laughs and gasps along the way. Downton Abbey has always had a way of providing an array of different, complex characters without ever side-lining any of them – they are all given the respect of a full storyline and arc, meaning that audiences all get to form an attachment to at least one character that they identify with or simply enjoy watching. You have your favorite characters and the film does not fail in weaving all their stories together to give them to you. Dame Maggie Smith, in particular, is as sublime as ever as the Dowager Countess, with her always witty quips. In fact, the entire cast does a spectacular job slipping back into the shoes of their characters exactly as they left them 4 years ago, leaving the audience feeling as if they had never gone away. The film also brings in a few new faces who add a more interesting dynamic, with Imelda Staunton brilliantly playing Violet's cousin who is intent on doing away with pointless old traditions – to the Dowager's dismay, and Tuppence Middleton playing her charming maid.  
Video: "Downton Abbey"Hollywood Insider YouTube Channel/Focus Features
Maybe The World Needs Something With A Little Less Drama To Escape To, Right Now – And That Is Downton Abbey
Admittedly, it is not a perfect film, feeling at times a bit episodic in the pacing and writing still. It also felt a little too idealistic a view of the monarchy, only passingly referencing the ongoing upheaval of the class system in the background and of course, the only time the servants would rebel is not for themselves but for the honor of Downton Abbey. But it's what we expect of Downton Abbey – we all know and accept that it's a bit of a rosy, fairy-tale version of aristocratic England … and maybe that's OK. Maybe the world needs something with a little less drama to escape to, right now. 
Ultimately, the film does an incredible job giving long-term fans of the show exactly what they want by keeping it reassuringly predictable and satisfyingly close to the TV series. The film is not made for new audiences but the easily followed plotline with several comedic moments and clever exchanges sprinkled throughout and the stellar performance from the cast makes for a pleasant movie-going experience all the same. The chemistry of the cast and their passion for their roles bounces off the screen so well that even to first-time viewers, the actors' joy at being together again could be felt. It is two hours of gentle, inoffensive fun that captures the true essence of Downton Abbey. Furthermore, they have definitely left the doors open for a sequel… "I've been hearing rumors about another [movie] already," revealed Laura Carmichael (Edith Pelham, Marchioness of Hexham). "But we'll see how this one goes," Fellowes added. "We'll have to wait and see." So stay tuned!
You can catch up with Series 1-6 on Amazon Prime. The film is in cinemas now.
Actors: Maggie Smith, Hugh Bonneville, Elizabeth McGovern, Michelle Dockery, Laura Carmichael, Allen Leech, Imelda Staunton, Jim Carter, Joanne Froggart, Robert James-Collier, Phyllis Logan, Sophie McShera, Brendan Coyle, Penelope Wilton, Leslie Nicol, Michael Fox, Kevin Doyle, Matthew Goode, Tuppence Middleton, Raquel Cassidy, Kate Phillips, Geraldine James, Simon Jones.
Director: Michael Engler
Producer: Julian Fellowes, Mark Hubbard, Nigel Marchant, Gareth Neame, Brian Percival, Liz Trubridge
Writer: Julian Fellowes
Cinematographer: Ben Smithard
By Bhawana Siwa
More Interesting Stories From Hollywood Insider
– Why Queen Elizabeth II Is One Of The Greatest Monarchs | Her Majesty Queen Elizabeth II of United Queendom of Great Britain & Northern Ireland
– A Tribute To The Academy Awards: All Best Actor/Actress Speeches From The Beginning Of Oscars 1929-2019 | From Rami Malek, Leonardo DiCaprio To Marlon Brando & Beyond | From Olivia Colman, Meryl Streep To Bette Davis & Beyond
–  The No. 1 Show In USA – 'Elite' Is Faster, Edgier & Sexier In Season 2 – And Omar & Ander Also Known As #Omander Are Here To Steal The Title Of Most Famous/Sexiest Couple From Priyanka Chopra Jonas & Nick Jonas
–  FACT-CHECKED Series: Keanu Reeves – 12 Revelations About The Star Of 'Matrix', 'John Wick' & 'Toy Story 4′ – Did His Close Friend River Phoenix Predict Reeves' Super Stardom?
– In The 32nd Year Of His Career, Keanu Reeves' Face Continues To Reign After Launching Movies Earning Over $4.3 Billion In Total – "John Wick", "Toy Story 4", "Matrix", And Many More
– FACT-CHECKED Series: Zendaya And 15 Things You Might Not Know About The Star Of 'Euphoria', Tom Holland's Leading Lady In "Spider-Man: Far From Home' And Next Starring With Timothée Chalamet In 'Dune'
– Dame Judi Dench Urges All To Remember Forgotten Villages Of Nepal By Donating To Humans Of Our World's Nepal Campaign
– WATCH: Do People In America Choose Human Rights Or Religion? – Season 2 Of Hollywood Insider's Messages From America – Episode 1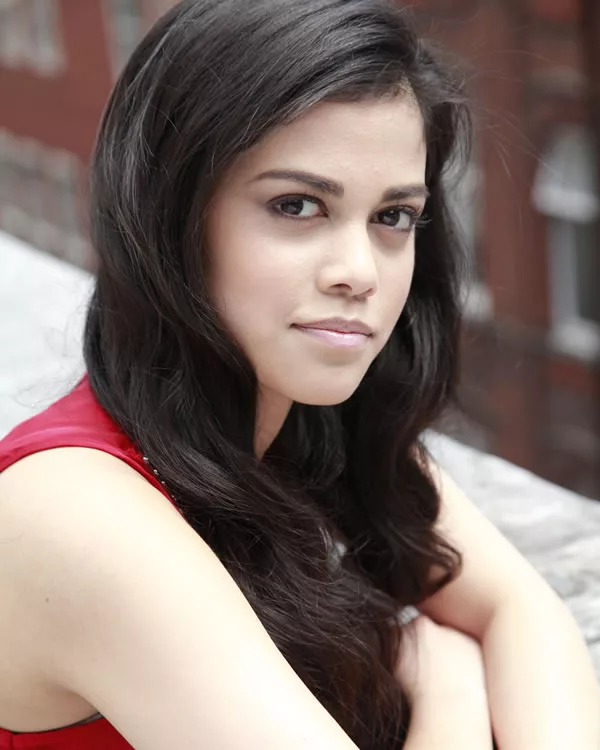 Bhawana Siwa is a writer for Hollywood Insider, writing film reviews and the occasional feature. Having grown up with a passion for finding beautiful stories, she aims to put her love of films and TV (and the hours she's spent watching them) to good use, aiding audiences to wade through the mass to find entertainment that is well-made, meaningful and that helps open their world up a little bit – exactly aligned with Hollywood Insider.