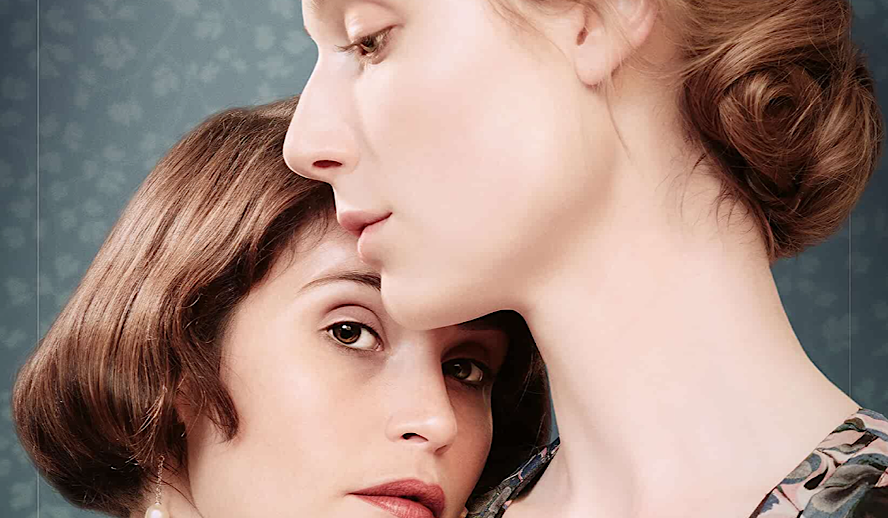 Photo: 'Vita & Virginia'/Thunderbird Releasing
Warning: this article contains spoilers for 'Vita & Virginia'.
The real-life relationship between writers Virginia Woolf and Vita Sackville-West is rendered a love letter to love in 'Vita & Virginia', which vividly presents how love ensnares us, enriches us, and devastates us. An arthouse biopic directed and co-written by Chanya Button, the film depicts only a sliver of both of these women's lives in the 1920s—yet it's an important one. Set in the intellectual and creative world of London's bohemian art scene, Button's film spans a condensed version of the period in which Sackville-West and Woolf met, became involved, and ended their affair.
Related article: 'God's Own Country': One of the Most Beautiful Love Stories Ever Told – A Gay Love Story That Wins
Related article: Did you see the hidden messages in 'Call Me By Your Name'? Find out behind the scenes facts in the full commentary and in-depth analysis of the cinematic masterpiece
'Vita & Virginia' is based on the 1992 play of the same name and is written by co-scriptwriter Eileen Atkins. Drawing inspiration from the real letters exchanged between Woolf and Sackville-West, this period drama skillfully infuses these two writers' intoxicating words with all the tender, wordless moments for which queer period films are known. 'Vita & Virginia' examines the way these two people were drawn to one another and embarked on a romance that inspired Woolf's celebrated novel Orlando: A Biography. Here we'll examine how the film portrays Sackville-West and Woolf's love as something that grows, as being known, and as being understood through writing.
'Vita & Virginia' (2018) – Summary
In 1920s London, Vita Sackville-West (Gemma Arterton), a successful writer and aristocratic socialite, is known in society for her strong will, sense of adventure, and numerous love affairs, particularly with women, much to the chagrin of her mother, Lady Sackville (Isabella Rossellini). Vita is drawn to the genius of the bohemian writer Virginia Woolf (Elizabeth Debicki) and sets her sights on Virginia as her next lover. Vita attends a costume party at the home of Clive (Gethin Anthony) and Vanessa Bell (Emerald Fennell), Virginia's brother-in-law and sister, where she meets Virginia. Immediately taken with how ethereal and well-spoken Virginia is, Vita returns home and tells her diplomat husband Harold Nicholson (Rupert Penry-Jones) that she adores Virginia. "I hear nothing but reports of her madness," Harold says. Vita replies, "Madness. What a convenient way to explain away her genius."
Related article: MUST WATCH – Hollywood Insider's CEO Pritan Ambroase's Love Letter to Black Lives Matter – VIDEO
Subscribe to Hollywood Insider's YouTube Channel, by clicking here. 
Vita invites Virginia to join her writer's club, but Virginia declines. In an effort to insert herself into Virginia's life, Vita promises her next book to the Hogarth Press, run by Virginia and her husband Leonard (Peter Ferdinando). Vita and Virginia's friendship deepens as they exchange letters and Vita spends more time with Virginia and the Bloomsbury Group, the creative and intellectual friend group that includes the Woolfs and the Bells. Vita invites Virginia to stay the night at her ancestral home Knole and explains that the estate means a great deal to her, but she cannot inherit it because she is a woman. After dinner at Knole, Vita tries to kiss Virginia, but Virginia stops her and makes a reference to the difficulty she has with physical intimacy. Virginia also discusses the issue with Vanessa and Vanessa's painter friend Duncan Grant (Adam Gillen).
Harold's diplomatic duties take him to Persia and he insists Vita accompany him. Before Vita leaves, she kisses Virginia fleetingly. The letters between Vita and Virginia express their deep longing for one another. After finishing a novel, Virginia suffers a decline in her mental health. Vita returns from Persia to help care for Virginia, and once Virginia is in brighter spirits, they consummate their relationship. When Virginia refuses to leave Leonard and run away with Vita, Vita lashes out by striking up an affair with another woman. Though heartbroken, Virginia is creatively inspired to write the fictional biography Orlando based on Vita and her life. Enamored with Virginia's rendering of her in the book, Vita suggests they go away together. They visit Vita's cherished Knole, and during her time there with Vita, Virginia realizes that Vita will never be able to love her completely, and they end their affair.
Related article: The Power of Positivity: Ikorodu Bois + Chris Hemsworth + Russo Brothers + Sam Hargrave
Limited Time Offer – FREE Subscription to Hollywood Insider
Click here to read more on Hollywood Insider's vision, values and mission statement here – Media has the responsibility to better our world – Hollywood Insider fully focuses on substance and meaningful entertainment, against gossip and scandal, by combining entertainment, education, and philanthropy. 
Something that Grows
In the beginning scene of the film, Virginia settles into her writing room and listens to Vita and Harold speaking on the radio about modern marriage. "Marriage is less a piece of furniture and more like a plant," Harold says. "A living organism in need of constant nurture." Vita adds, "It is not something we own, but something we grow." She goes on to say, "It does seem that men tend to regard themselves the plant, and women the soil. This is a poor state of affairs for both sexes." Vita values her independence as a woman and in her marriage, and throughout the film helps Virginia to grow. Vita bolsters Virginia's confidence in herself and brings out the physical side of her that Virginia struggles with.
There are a few incidences in the film that express Virginia's inner feelings of confusion or anxiety through the use of CGI plants growing in Virginia's environment. The first time the device is used is when Vita is leaving Virginia's house after offering to let the Woolfs publish her next book, and she asks Virginia to come traveling with her. Given Vita's reputation of traveling with her paramours, it's a flirtatious proposition. Vita adds, "You could look on it as copy. I believe you look on everything, on everyone, as copy." This notion of looking at experiences as copy for writing becomes a point of contention in their relationship, but Vita's first mention of it leaves Virginia speechless. Behind Virginia, a shadow of growing vines crops up on the hallway wall, and when Vita departs, red and green ivy quickly snakes up the lamppost on the stoop. Vita's forwardness and vivaciousness cause something to grow within Virginia, perhaps curiosity and admiration, perhaps the first stirrings of desire.
Related article: Hollywood Insider's CEO Pritan Ambroase: "The Importance of Venice Film Festival as the Protector of Cinema"
Related article: The Masters of Cinema Archives: Hollywood Insider Pays Tribute to 'La Vie En Rose', Exclusive Interview with Director Olivier Dahan
Falling in Love with Craft
Vita is first drawn to Virginia because she admires Virginia's literary genius. While Leonard is reading Mrs Dalloway, Virginia distracts herself by walking in the greenhouse at Kew Gardens. Vita finds her there and tells Virginia, "When I read your work, I don't know whether to be dejected or encouraged." Virginia asks, "What do you mean?" Vita replies, "Dejected, because I shall never be able to write like that, or encouraged, because somebody else can."
They stop in a corner filled with lush and colorful plants as Virginia explains, "It's all rhythm. Once you get that, you can't use the wrong words. A sight, an emotion, creates a wave in the mind long before you have the words to describe it. When writing, that is what you must recapture." She taps on Vita's chest, indicating where the feeling comes from that words will later capture. Throughout Virginia's description of writing, Vita watches her with studious seriousness. But when Virginia touches her, there is a haunting and breathless swell of music. Vita leans closer, enraptured by Virginia and her brilliant mind.
Related article: LGBTQ+ Representation in Film/TV: From The First Romantic Film in 1919 Based On A Gay Love Story To Where We Must Go
Related article: WATCH: "If Your Child Told You They Were Gay/Lesbian, What Would You Do?" – Prince William Confirms He Would Completely Accept His Gay Children – Hollywood Insider's 'Messages From America' – Episode 6
Being Known
After an employee at the press describes his frustrations about love, Leonard tells Virginia, "I often think romance is just not altogether knowing the other person. It's the not knowing that drives one mad." Throughout the film, Vita and Virginia are constantly trying to understand each other, even as they write and speak so openly about their feelings for one another. In an early letter to Vita, Virginia writes, "I can get the sensation of seeing you now and then… but then I find you going off. How little we know anyone. Only movements. Gestures. Nothing connected… continuous… profound."
While Virginia muses about not being able to truly know someone with solemnity and something like regret, Vita bends that elusiveness into flirtation. "Why have you such an art of keeping so much of yourself up your sleeve?" Vita writes. "I suspect even after 20 years there'd still be something to be unfolded. Some last layer not uncoiled. These snatched moments with you are exasperating. Meet me so we may have another." Virginia continues to turn the idea of truly knowing a lover over in her mind. After Vita and Virginia have sex for the first time, Vita asks, "Are you happy?" Virginia replies, "Yes. But do I know you better than before?" Virginia will continue to try and better understand Vita through writing Orlando about her.
Related article: Kristen Stewart's 'Happiest Season' is A Major Win with Central LGBTQ Couple in a Christmas Movie
Related article: Must-Watch – 'Uncle Frank' Review: Beautifully Cracks the World Open and Shows Us Precisely Who We Are at Our Core
"She makes me feel as if language is miserably insufficient."
When Virginia is talking with Duncan at the Bells' house, he asks Virginia if Vita makes her want to write or to live. Virginia answers, "Both. But how to make sense of her, Duncan?" He asks what she means. "All her fragments," Virginia says. "She makes me feel as if language is miserably insufficient. Broken."
In another conversation at the Bells' house, Duncan asks if Virginia has been to bed with Vita yet. To everyone's surprise, Virginia says she has. "I've never experienced anything so perfectly… indescribably physical," Virginia says. Consistently, Vita resists description to Virginia, who constantly seeks to describe her and understand her. Further, this unknowability recalls Leonard's line that "It's the not knowing that drives one mad." This suggests that it's not possible to completely know someone with whom you're in a relationship, that trying to understand them is fruitless, and that Vita resists being fully able to love or be loved by Virginia because Virginia seeks so doggedly to understand her when she may not be able to.
Virginia spends nearly the whole movie being unable to "make sense of" Vita, telling her, "I should like to untwine and twist again the very odd, incongruous strands in you." Even committing Vita to the page as Orlando doesn't fully crystallize her understanding of Vita. Only at the very end of the film is Virginia able to articulate the essence of their relationship and the kind of love Vita is capable of having for her.
Related article: The Quiet, Yet Raw Emotional Atmosphere of 'Ammonite' with Kate Winslet & Saoirse Ronan as Lovers
Related article: 2020: An Outstanding Year for LGBTQ Representation Against All Odds
Self-Reflection
Mirrors as a motif can mean many things, such as vanity or duplicitousness. In a conversation with Virginia, Harold mentions using mirrors as a vehicle for revealing the truth. He thanks Virginia for the kind review she gave of his book, a biography. "It was quite an achievement, Harold," Virginia says. "You wrote your characters as if they were at once real and imaginary." Harold replies, "Biographies can enlarge our understanding of who people really are by hanging up mirrors in odd corners." Virginia wonders aloud how Vita will be rendered by her own biographer, and Harold says he thinks it depends on how Virginia's own chapter with Vita ends. This foreshadows Virginia writing a biography of Vita, albeit a fictional one.
The scene in which Vita and Virginia's first kiss is depicted is in the reflection of a mirror. They stand framed in a medium shot in front of the mirror, and when Vita leans up to kiss Virginia, the camera focuses on the reflection of them just behind, while they are obscured in the foreground. When Vita leaves, Virginia turns to watch her go, in reality and in reflection. Virginia is doubled, perhaps to highlight the spark of desire that this moment has ignited in her, as well as to reflect that though this moment on film is fictionalized, Vita and Virginia were real people with real feelings for each other.
The Present Tense
The present moment is central to Vita and Virginia's love story for a few reasons. The first is that Virginia's insightful and poetic description of the present moment, which comes after the costume party early in the film, captivates Vita and further compels her to pursue Virginia. Lingering at the party with only the Bells, Woolfs, and Duncan, Vita is enraptured by Virginia describing the feeling of the moment as everyone watches Vanessa and Duncan dancing together slowly.
Related article: The Real Hero: Wentworth Miller – First Hollywood Leading Man to Accept Only Gay Roles
Related article: Must-Watch: 'Holding The Man' Is The Epitome Of Tear-Jerker Romance – True Love Story!
"The touch of a hand gives the sense that one is sinking through the center of the earth," Virginia says, watching the dancers intently. "The moment becomes harder… stained by the desire to be loved… to be held close by another shape." She holds Duncan's hand to the small of Vanessa's back and continues, "Can you feel it running molten down your spine and up your limbs? Can you see what's inside this moment? Can you feel it?" When she flops back on the couch, Virginia casually concludes, "If we don't live quietly inside the moment… what would be one's gain in dying? No. Stay this moment. No one ever says that enough." Vita smiles fondly at Virginia, and it's clear she's smitten.
After finishing To the Lighthouse, Virginia's mental and physical health worsens. She describes with frustration her confusion in reading Vita's letters about her travels abroad. "What is in Vita's past is all in my future but in reading it, in consuming it… suddenly it's all over. She's no longer coasting in Baluchistan. She's riding in a cab in Baghdad. She's asleep. She's dead. The present tense has become meaningless." The difficulty in reconciling Vita's past and present experiences contributes to Virginia's inability to understand aspects of her.
Fictionalizing Reality
Though Vita and Virginia's relationship cooled after Vita began an affair with another woman and during the time that Virginia was writing Orlando, it appears things could change once Vita finishes reading it. She tells Virginia, "I have fallen in love with your vision of me." Virginia asks, "I've lived in you so long that now I see you, I wonder do you exist, or have I made you up?" Vita replies, "I feel terribly real right now. You have found me again. I won't be loved only in a fictitious world." Then she suggests they go away together, and Virginia agrees. It seems their relationship is rekindling at Knole until Virginia finds that Vita has left a copy of Orlando and an intimate note for the other woman. Virginia realizes Vita cannot love just one person wholly.
Related article: Why The Year 2017 Cinema Was The Best In The Decade
Related article: Pride Month: Hollywood Insider Pays Tribute To LGBTQ Films 1918-Now
Virginia tells Vita she doesn't love her the same way anymore. In writing Orlando, Virginia "tunneled into" Vita, finally committing her to the page, fictionalizing her as a way to understand her. "A million candles burn in you, Vita," Virginia says. "You're an exploding star refracting light across the universe." She places her hand on Vita's chest and explains, "But it means you are incapable of shining your light on one thing, on one person alone. And not… in the end… on me." Though fiction and reality seem to blend in Orlando, and during the process of Virginia's writing of it and Vita's reading of it, only after some time passes following Virginia's completion of the novel does the truth of their relationship finally become clear to Virginia.
Conclusion
Vita Sackville-West's son described Orlando as "the longest and most charming love-letter in literature." An apt description, as what better expression of love could there be between two writers? Though the film 'Vita & Virginia' covers only a portion of Sackville-West and Woolf's lives, it reverently and charmingly depicts their love for each other in its many shades. Writers of love stories should take note of the craft executed in 'Vita & Virginia'. The ideas that love is something we grow, that it's deeply connected to being seen and being known, will resonate with you long after the credits roll.
 Stream 'Vita & Virginia' on Hulu now.
Click here to read Hollywood Insider's CEO Pritan Ambroase's love letter to Black Lives Matter, in which he tackles more than just police reform, press freedom and more – click here.
An excerpt from the love letter: Hollywood Insider's CEO/editor-in-chief Pritan Ambroase affirms, "Hollywood Insider fully supports the much-needed Black Lives Matter movement. We are actively, physically and digitally a part of this global movement. We will continue reporting on this major issue of police brutality and legal murders of Black people to hold the system accountable. We will continue reporting on this major issue with kindness and respect to all Black people, as each and every one of them are seen and heard. Just a reminder, that the Black Lives Matter movement is about more than just police brutality and extends into banking, housing, education, medical, infrastructure, etc. We have the space and time for all your stories. We believe in peaceful/non-violent protests and I would like to request the rest of media to focus on 95% of the protests that are peaceful and working effectively with positive changes happening daily. Media has a responsibility to better the world and Hollywood Insider will continue to do so."
More Interesting Stories From Hollywood Insider
– Want GUARANTEED SUCCESS? Remove these ten words from your vocabulary| Transform your life INSTANTLY
– Compilation: All James Bond 007 Opening Sequences From 1962 Sean Connery to Daniel Craig
– Do you know the hidden messages in 'Call Me By Your Name'? Find out behind the scenes facts in the full commentary and In-depth analysis of the cinematic masterpiece
– A Tribute To The Academy Awards: All Best Actor/Actress Speeches From The Beginning Of Oscars 1929-2019 | From Rami Malek, Leonardo DiCaprio To Denzel Washington, Halle Berry & Beyond | From Olivia Colman, Meryl Streep To Bette Davis & Beyond
– In the 32nd Year Of His Career, Keanu Reeves' Face Continues To Reign After Launching Movies Earning Over $4.3 Billion In Total – "John Wick", "Toy Story 4", "Matrix", And Many More
vita & virginia, vita & virginia, vita & virginia, vita & virginia, vita & virginia, vita & virginia, vita & virginia, vita & virginia, vita & virginia, vita & virginia, vita & virginia, vita & virginia, vita & virginia, vita & virginia, vita & virginia, vita & virginia, vita & virginia, vita & virginia, vita & virginia, vita & virginia, vita & virginia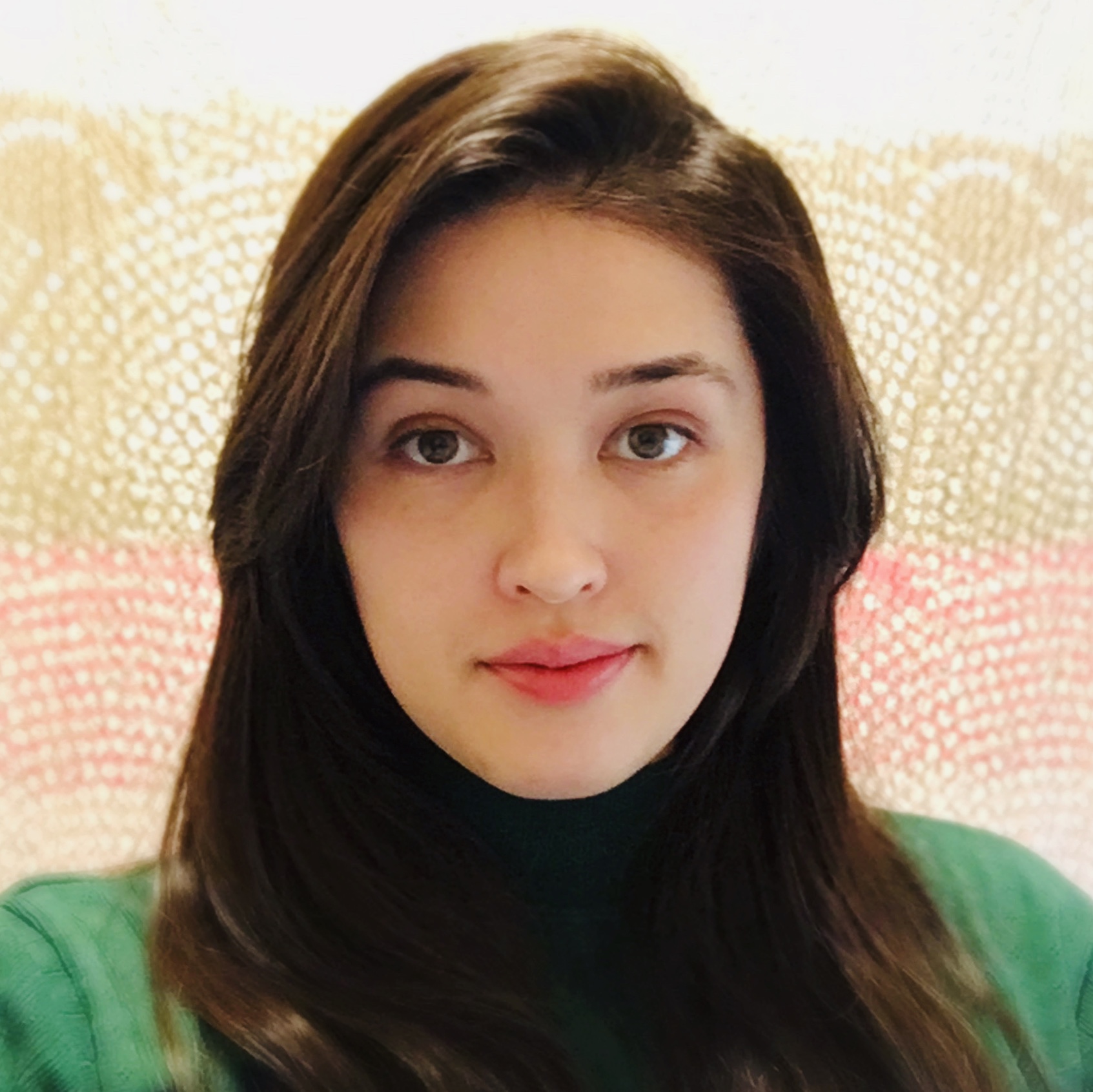 Claire L. Wong is a writer from the San Francisco Bay Area who strives to advance intelligent analysis, diversity, and compassionate storytelling in her work. She especially likes writing about science fiction, action, AAPI, and LGBTQ+ stories. She believes that visual storytelling through film and television increases the practice of empathy, which aligns with Hollywood Insider's goal to use meaningful entertainment as a unifying tool. (she/her)