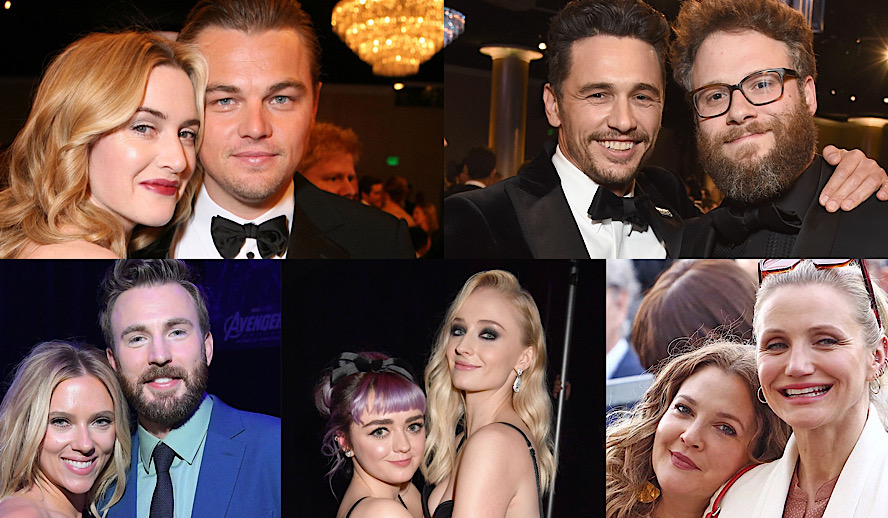 Video Version of this Article
Photo/Video: Real-Life Famous Best Friends/Hollywood Insider YouTube Channel
With on-screen best friend duos like Cher and Dionne from 'Clueless,' or Driss and Philippe from 'The Intouchables,' audiences adore friendships that remind them of their experiences filled with adventures, drama, romance, thrills, or action. These fictional characters are so close to our hearts that it crushes us to find out that those who played these characters are, in fact, not best friends in real life. This takes away from the on-screen magic of partnership and the act of always being there for each other; however, in filmmaking, some actors and actresses continue this friendship for years upon years. There is a warmth that sparks within us when we see on-screen characters together in real life, enjoying each other's company and being there for each other no matter what. 
Related article: The Complete List of 2021 Oscar Nominations – Celebrations, Surprises & Snubs | The Show Must Go On
Related article: April Movies Release Schedule: The Most Accurate List of Every Movie Coming Out in April – Live Updates
The Real-Life Famous Best Friends
#1 Kate Winslet and Leonardo DiCaprio: "You jump, I jump, remember?"
For twenty-three years and counting, the beloved Jack Dawson and Rose DeWitt Bukater duo have been inseparable. Kate Winslet and Leonardo DiCaprio met on the set for James Cameron's 1997 award-winning 'Titanic,' based on the real-life event of the RMS Titanic sinking in 1912. As said by DiCaprio in an interview with Entertainment Tonight for 'Titanic' about co-star Winslet, "She's such a terrific person in general that our chemistry sort of just naturally happened, I think on-screen. We just like each other as people. — As far as doing the love scene, though, we laughed about it a lot."
Still to this day, Winslet remarks about how the two of them recall lines from 'Titanic.' In an interview with Glamour, she reveals that the duo has not forgotten their past work together but instead celebrate it with tiny remarks and inside jokes. "We're very, very close and sometimes we do quote the odd 'Titanic' line back and forth to each other, because only we can, and we find it really funny."
In 2008, the duo worked with each other again for Sam Mendes' 'Revolutionary Road,' where Winslet and DiCaprio portray a couple in the mid-1950s who are battling with personal problems while raising their two children. In an interview with ET for 'Revolutionary Road,' DiCaprio speaks about how the two had been looking for other opportunities to work together. "We'd actively been looking for projects to do together because I feel like she's just the best actress of her generation." With a shift in relationship dynamics instead of 'Titanic,' the pair challenges each other enough to bring out pure, impactful, compelling, and emotional acting. 
Related article: MUST WATCH – Hollywood Insider's CEO Pritan Ambroase's Love Letter to Black Lives Matter – VIDEO
Subscribe to Hollywood Insider's YouTube Channel, by clicking here. 
Unlike other friendship duos on this list, Winslet and DiCaprio keep their friendship on the down-low as most of their sightings are at award shows. One of the most compelling moments between the two occurred at the 2016 Oscars when DiCaprio won his first academy award for Best Actor for his lead role in Alejandro G. Iñárritu's 'The Revenant.' While DiCaprio gives his thoughtful acceptance speech about climate change, Winslet watches in awe of her longtime friend. The emotion and decades of friendship are all evident on Winslet's face as she stares in awe of her former co-star. 
While the world does not get casual Instagram posts of Jack and Rose, it is heartwarming to see that a real-life form of Rose is living a beautiful life alongside a best friend version of Jack. 
#2 Sophie Turner and Maisie Williams: #mophie
When Sophie Turner was thirteen, and Maisie Williams was twelve, the two met each other on the set of the widely acclaimed 'Game of Thrones.' Playing Stark sisters, the two became inseparable for eight years of filming, quickly becoming real-life sisters of their own. In an interview with Rolling Stone, Turner and Williams had this to say about each other: "I get why they do chemistry reads, because when it's right, it's so right. Like, we're best friends. And they could see that all those years ago, and it must have been real magic watching these two girls have the best time together," says Williams.
"We're a nightmare to work with — If you're working with your best friend, you will never get any work done, ever. Anytime we tried to be serious about anything, it's just the hardest thing in the world. I think they really regretted putting us in scenes together. It was difficult," says Turner. It is apparent throughout any interview or social media interaction that this duo absolutely and completely loves the other. Having grown up together under the same circumstances of the media constantly breathing down their necks, the two were lucky enough to have someone to lean on who is going through the same thing. 
Related article: The Power of Positivity: Ikorodu Bois + Chris Hemsworth + Russo Brothers + Sam Hargrave
Limited Time Offer – FREE Subscription to Hollywood Insider
Click here to read more on Hollywood Insider's vision, values and mission statement here – Media has the responsibility to better our world – Hollywood Insider fully focuses on substance and meaningful entertainment, against gossip and scandal, by combining entertainment, education, and philanthropy. 
In a Vogue Paris video, Turner enthusiastically speaks upon Williams and their deep relationship as lifelong friends. "My best friend Maisie, she and I have a very intense friendship, a friendship that I haven't had with any of my other girlfriends before." Social media has even gone as far as to make a name for the duo, "Mophie," because it is without a doubt, the two are inseparable. Their relationship is more than a friendship and is much more a sisterhood between two people who found each other in the strangest of circumstances. 
On 'The Tonight Show Starring Jimmy Fallon', Williams reveals her happiness having found someone like her in a life moment of weakness. "Ms. Sophie Turner. My best friend, indeed. It's been so nice having someone of a similar age — and gender — to go through this crazy life together, because it is really strange growing up in front of the public. To have someone in the darkest times that you can call, that knows exactly what you're going through…just keeps you sane."
#3 Drew Barrymore and Cameron Diaz: "We're like more than best friends, she's my sister."
Martial arts, tech skills, and sex appeal; Drew Barrymore and Cameron Diaz have it all.  They have continued their female-empowering friendship even after the 2000 release of McG's 'Charlie's Angels.' For over thirty years, this duo has surpassed Hollywood drama and remains wholesome, empowering, thriving, and endearing friendship. In an interview with Entertainment Tonight, Barrymore speaks upon her former co-star and their bond beyond friendship more so as sisters. "We're like more than best friends, she's my sister — We have much more of that kind of relationship, we're very honest with each other. We push each other. And we've had the majority of our lives spent side by side, really going through what real life is, which is an everyday high and low and we just have each other's backs."
Related article: Hollywood Insider's CEO Pritan Ambroase: "The Importance of Venice Film Festival as the Protector of Cinema"
Related article: The Masters of Cinema Archives: Hollywood Insider Pays Tribute to 'La Vie En Rose', Exclusive Interview with Director Olivier Dahan
The duo's mission in life is very similar as they promote self-love and female empowerment across their social media. With bare faces and real smiles, the two are not shy to show self-love and expression. As said by Barrymore in an Instagram selfie alongside Diaz, "#sisters. getting out of your house with your girlfriend. And being a whole person, with your sister. Remember to spend a moment with the ones you love in your busy life. She has made me feel beyond beautiful. Always has. Always will. #thankgodforyourfriends. They rejuvenate and confirm everything." 
Drew Barrymore has admitted that her nickname for Diaz is "Auntie Poo Poo," but the reason as to why has remained a secret between the two. It is heartwarming to see that the two have cutesy inside jokes with each other even when they might be classified as "too old" for those young friendship behaviors. In an interview with Andy Cohen, Diaz kindly speaks upon her relationship with soul sister Barrymore. "We've been in this industry for a really long time together and that's a feat — To have people that you've known for that long–those are real relationships–it's real friendships, we've gone through a lot in life together." Through all that the media throws at the famous duo, they have stuck together and grown up against all odds. 
#4 Michelle Williams and Busy Philipps: "We're not gonna break up."
Michelle Williams and Busy Philipps met in the 90s on the set of 1998-2003s teen drama, 'Dawson's Creek,' and have been best friends since. As a quiet and reserved person, Michelle Williams prefers to keep her private life, private. So, when Heath Ledger, the father of her daughter, passed away from a drug overdose, anyone would need someone to lean on for support during such a difficult time. As said by Philipps for The Cut, where she speaks about the loss of Ledger and supporting her best friend, "I've never talked about it. I've never shared it, because I'm hyper-protective of [Williams] and her daughter. But I also think…I think it's okay. Everyone's allowed to have their own feelings about something that happens — certain people in the public feel protective." 
Related article: Does Attraction Have A Racial Preference?: Hollywood's History of Telling Us Who is Sexy
Related article: An Analysis | Best Picture Nominations for Oscars 2021: An Unexpectedly Diverse View of the Year in Review
While Williams chooses to stay reserved, the two are consistently seen together at award shows or out and about in the town enjoying each other's company. In an interview with Entertainment Weekly, Williams had this to say about meeting co-star and best friend Philipps for the first time. "When I met her, she was the coolest girl I had ever seen — She had a nose ring. She wore her hair in braids. She wore overalls. And she had this attitude like, 'I know who I am and don't cross my line.' I just thought, 'I want to be this person when I grow up.' She was my first real friend I ever had." As a recurring theme, it seems that these powerful friendships are marked as the first real friendships that support each other under the media's frightening and intimidating eye. 
As said by Philipps regarding the internal emotional connection with Williams, "It was like, you know, how people say love at first sight? We had that thing — We had that friend connection. It was just an immediate: 'Of course, we're drinking wine and smoking cigarettes and getting in bar fights.' We just had an immediate love for each other that's continued over the years." With the public eye focused on the duo's friendship, some have come to speculate on whether there is more than a platonic relationship between Williams and Philipps.
In an interview for The Advocate, Philipps speaks upon the accusations of her relationship with Williams, "I get why people would say that about us — It does seem plausible — I believe sexuality is fluid, and women can have a deep love and affection for other women — My friendship with Michelle has stood the test of the time, and we've been together through many different versions of our lives. I love her as deeply as I love almost anyone. But we don't do it."
Related article: The Art of Deception Behind Martin Scorsese's 'Shutter Island' | An In-Depth Guide & Explanation
Related article: Master Spiritual Teacher Michael J Tamura: How To Heal Yourself? – 5 Step Self-Healing Path Back to YOURSELF
This famous duo has been through it all together and continuously supports each other against all odds. With truth, love, or a shoulder to lean on, Williams and Philipps is the prime example of friendship that anyone would be lucky enough to have. In an interview with Bravo's Personal Space, Philipps reveals that her relationship with Williams is all love and they are internally invested in one another. "You know people just love two famous people who find each other — At least ours, you know, we're not gonna like break up — So you can really invest in this relationship. We're not gonna break up."
#5 Chris Evans and Scarlett Johansson: #Romanogers
While you might know Chris Evans and Scarlett Johansson as Steve Rogers, AKA Captain America, and Natasha Romanoff, AKA Black Widow members of the Avengers, the two became best friends long before they teamed up to save the world. The two met each other on the set of Brian Robbins' 2004 teen heist comedy 'The Perfect Score.' From then on, the two would form a ten-year friendship and star side-by-side in a handful of films. 
In 2007, Evans and Johansson starred alongside each other for the second time in Shari Springer Berman and Robert Pulcini's romantic comedy 'The Nanny Diaries.' The romantic side between the two has remained platonic throughout the years, even if their fictional characters do otherwise. In an interview with Access Hollywood, Johansson had this to say about kissing co-star Evans, "Any excuse to get close to Chris Evans is delightful… At this point, we're old and jaded, so it's like, 'Bring him on!' No big deal. Pop in the Tic-Tacs. Get the cameras rolling."
Related article: Ross and Rachel VS Jim and Pam: Who's a Better Couple to Watch? | Sitcom Couples Showdown
Related article: A Tribute to Chris Evans: The Rise and Journey of America's Sweetheart and All-Round Good Human
As Captain America and Black Widow, the two starred alongside each other in numerous MCU films such as 'Captain America: The Winter Soldier,' 'Captain America: Civil War,' 'The Avengers,' 'Avengers: Age of Ultron,' 'Avengers: Infinity War,' and 'Avengers: Endgame.' In an interview with L.A. Times, Johansson shared her thoughts about working alongside her best friend, Evans. "We work well together, I think, and admire one another as actors, and we're used to being able to throw the ball back and forth because we've done that in the past in other films that we've done. We're also older actors now and more comfortable taking our time. You can wait for the emotion to come and let the moment happen." It's apparent that the two work incredibly well together, and they do not let the media nor their fictional characters' emotions get in the way of their friendship. 
With interview after interview together, the two-act like siblings who look after each other with continuous playful banter. In an interview with Ellen, Chris Evans surprises or, more specifically, scares Scarlett Johansson as she's speaking about how well she knows him from working with him for so long. There is an abundance of moments caught on camera between them as their sibling relationship flows out from the pair. 
#6 James Franco and Seth Rogen: "And he's just a great friend and makes good pie."
James Franco and Seth Rogen began their comedic empowered friendship on the 1999 teen comedy-drama show 'Freaks and Geeks.' Sadly, the show ended after the first season, but that did not stop them from sticking together. In 2007, the hilarious duo found each other again in Judd Apatow's 'Knocked Up' with Rogen in the lead role and Franco only making a cameo appearance. A year later, the pair would release one of, if not their best, duo film, 'Pineapple Express,' filled with romance, drugs, and guns. Other films including the comedic duo include 'The Green Hornet,' 'This Is the End,' 'The Interview,' 'The Sound and the Fury,' 'The Night Before,' 'Sausage Party,' and most recently 'The Disaster Artist.'
Related article: Does SEX Still Sell Like It Used To?: Nudity, Sex Scenes, Movies and Netflix
Related article: Seth Rogen: 32 Facts on the Comedy Superstar Who Continues to Be Unstoppably Hilarious
Together for two decades, Franco and Rogen's friendship extends beyond themselves and has taken a presence of an incredibly wholesome bond that follows itself into the film industry. One of their most popular parodies was their take on Kanye West's 'Bound 2.' The pair hold onto each other while riding a motorcycle in a comedic parody of West's version alongside Kim Kardashian. I could try to put into words just how legendary 'Bound 3,' Franco and Rogen's re-name for their parody, is, but it is probably better you see it for yourself. 
As said by Rogen for IndieWire speaking about working with Franco and how they have become better people having learned from one another, "The lesson that I learned was that the ideas that you think are personally great, especially the ones where your instinct is like, 'I shouldn't do that. Nobody wants to hear that. That could make me look bad. That could be too crazy.' Those are probably the best ideas. — Franco helped me learn that. And it's helped me be happier with my work, and myself in general. And he's just a great friend and makes good pie." While issues occur in each other's lives, the two are quick to support each other. Over the years, the two have learned from each other and have created comedy gold and continue to. 
Click here to read Hollywood Insider's CEO Pritan Ambroase's love letter to Black Lives Matter, in which he tackles more than just police reform, press freedom and more – click here.
An excerpt from the love letter: Hollywood Insider's CEO/editor-in-chief Pritan Ambroase affirms, "Hollywood Insider fully supports the much-needed Black Lives Matter movement. We are actively, physically and digitally a part of this global movement. We will continue reporting on this major issue of police brutality and legal murders of Black people to hold the system accountable. We will continue reporting on this major issue with kindness and respect to all Black people, as each and every one of them are seen and heard. Just a reminder, that the Black Lives Matter movement is about more than just police brutality and extends into banking, housing, education, medical, infrastructure, etc. We have the space and time for all your stories. We believe in peaceful/non-violent protests and I would like to request the rest of media to focus on 95% of the protests that are peaceful and working effectively with positive changes happening daily. Media has a responsibility to better the world and Hollywood Insider will continue to do so."
Ways to support Black Lives Matter Movement to end systemic racism
More Interesting Stories From Hollywood Insider
– Want GUARANTEED SUCCESS? Remove these ten words from your vocabulary| Transform your life INSTANTLY
– Compilation: All James Bond 007 Opening Sequences From 1962 Sean Connery to Daniel Craig
– Do you know the hidden messages in 'Call Me By Your Name'? Find out behind the scenes facts in the full commentary and In-depth analysis of the cinematic masterpiece
– A Tribute To The Academy Awards: All Best Actor/Actress Speeches From The Beginning Of Oscars 1929-2019 | From Rami Malek, Leonardo DiCaprio To Denzel Washington, Halle Berry & Beyond | From Olivia Colman, Meryl Streep To Bette Davis & Beyond
– In the 32nd Year Of His Career, Keanu Reeves' Face Continues To Reign After Launching Movi
famous best friends, famous best friends, famous best friends, famous best friends, famous best friends, famous best friends, famous best friends, famous best friends, famous best friends, famous best friends, famous best friends, famous best friends, famous best friends, famous best friends, famous best friends, famous best friends, famous best friends, famous best friends, famous best friends, famous best friends, famous best friends, famous best friends, famous best friends, famous best friends, famous best friends, famous best friends, famous best friends, famous best friends, famous best friends, famous best friends, famous best friends, famous best friends, famous best friends, famous best friends, famous best friends, famous best friends, famous best friends, famous best friends, famous best friends, famous best friends, famous best friends, famous best friends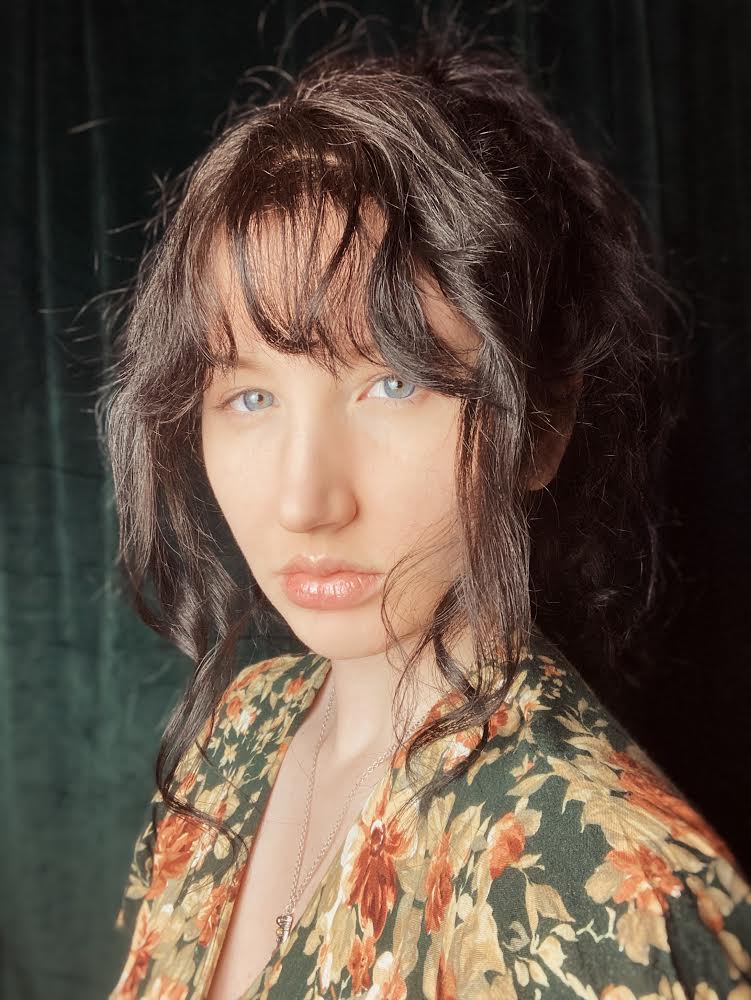 Isabella Brownlee is an experienced writer, video editor and filmmaker. She is currently a writer for Hollywood Insider, focusing on detailed and thought-provoking film reviews and articles discussing truth and impact in the film industry. Driven by self-awareness and unique perspectives, she takes utmost pride in providing others with emotionally impacted knowledge about the film industry. As a writer, her main goal is to connect with the audience and those who find themselves in the back of the bleachers unknown to anyone but beautifully aware of the world. In addition to her primary job functions, Isabella creates and edits videos/films personally and professionally. Aligning with Hollywood Insider's mission of sharing impactful and influential content, Isabella hopes to enrich her readers with positivity and truth.