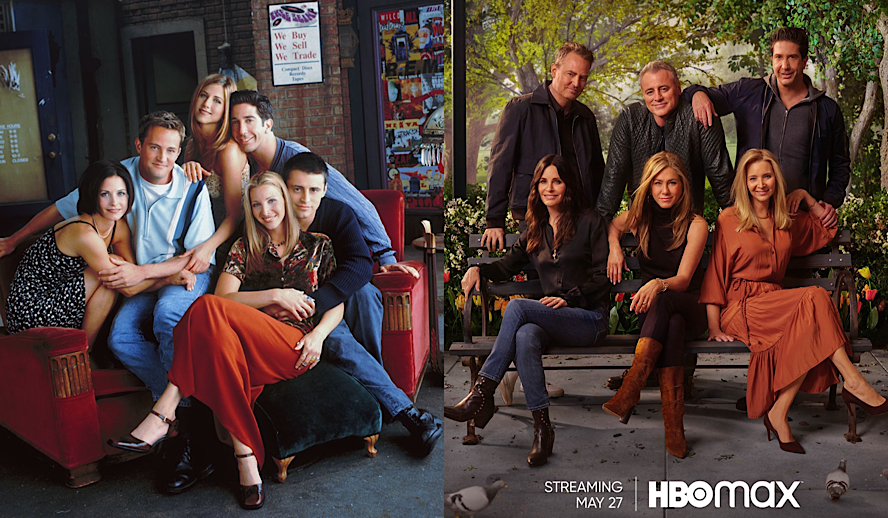 Photo: 'Friends: The Reunion'/HBO Max
"So no one told you life was gonna be this way."
This is the first line in the opening theme song for 'Friends' (the song being "I'll Be There For You" by The Rembrandts), and it perfectly summarizes the heartwarming reunion between the cast of one of television's most beloved sitcoms. 
'Friends: The Reunion', or alternatively titled 'The One Where They Get Back Together', is a celebration, one that commemorates the popularity surrounding this show and the love these actors all have for each other. After almost two decades since the end of the original show's run, all six main cast members are here; David Schwimmer, Lisa Kudrow, Matt LeBlanc, Jennifer Aniston, Courteney Cox and Matthew Perry all return for a trip down memory lane that re-lives some of the best moments in the show's history while giving an insight behind it as well.
Related article: Ross and Rachel VS Jim and Pam: Who's a Better Couple to Watch? | Sitcom Couples Showdown
Related article: 'Pam & Tommy': All the Hidden Details on Pamela Anderson + Tommy Lee Series with Lily James and Sebastian Stan
Schwimmer, Kudrow, LeBlanc, Aniston, Cox, and Perry played the characters of Ross, Phoebe, Joey, Rachel, Monica, and Chandler, and these titular friends made for hilarious television in a sitcom about a group of people surviving life in the Big Apple. Together, audiences worldwide watched these characters grow up out of their mid-20's and mature into the next stage of their lives, and they loved every second of it. 
Of sitcoms from the 1990s, there is ONLY one in particular that has had incredible staying power in the pop culture lexicon: 'Friends'. 'Friends' took the world by storm and made its six co-stars celebrities worldwide. The premise followed the lives of six friends as they navigated through their personal and professional lives in New York City – turning those six co-stars into real-life best friends. Starting in 1994 and running until 2004, 'Friends' has become a legendary show in television history, having now been watched by over 100 billion people worldwide and received a bevy of awards. After bowing out of gracing our screens every Thursday night 17 years ago, 2021 marked the first (and according to them, last) time the cast has ever sat down to do a formal reunion, coming in the form of the HBO Max special 'Friends: The Reunion'. 
Related article: MUST WATCH – Hollywood Insider's CEO Pritan Ambroase's Love Letter to Black Lives Matter – VIDEO
Subscribe to Hollywood Insider's YouTube Channel, by clicking here.
'Friends: The Reunion'
That's why it feels so rewarding to see these actors again, seventeen years after the end of the show's run. Even if it's just these actors being themselves rather than portraying their characters, it still feels as if we are seeing these friends that we know and love hanging out yet again. And honestly, it's for the better. Seeing Matt LeBlanc and Matthew Perry laugh through old memories on set, or David Schwimmer and Jennifer Aniston reminisce about their on-screen romance, it feels natural. It's obvious by their chemistry that they are all friends in real life; This special just feels like an excuse to get the gang back together again. These stars have clearly aged, but seeing them together on stage feels as if they never left.
'Friends: The Reunion' ends up being split between three different segments: one involving the main cast members re-exploring their old 'Friends' set, another showing multiple clips of interviews with the show's co-creators Marta Kauffman and David Crane, and a live section where the cast sits down for an interview in front of a live audience. Also presented are interviews with celebrities and other people worldwide who have been personally affected by the show and want to express their gratitude. Personally, this was a great touch to an already wholesome special. 
Related article: Why Queen Elizabeth II Is One Of The Greatest Monarchs | Her Majesty Queen Elizabeth II of United Queendom of Great Britain & Northern Ireland (Video Insight)
Click here to read more on Hollywood Insider's vision, values and mission statement here – Media has the responsibility to better our world – Hollywood Insider fully focuses on substance and meaningful entertainment, against gossip and scandal, by combining entertainment, education, and philanthropy.
While it was nice to see famous people express their gratitude to the show, it felt more impactful hearing from these strangers from different reaches of the world who all had stories about why certain scenes in 'Friends' were so impactful, or why certain episodes meant so much to them. It all hit deep, and really speaks about the volume 'Friends' has had to so many people from so many different places. Along with this comes table-reads of the main cast, as they reread iconic scenes from the show's history, and ones that fans will know instantly. It was a joy hearing Kudrow yell "My eyes!" yet again and hearing the cast laugh at their old bits. Plus, an intimate table read with Schwimmer and Aniston as Ross and Rachel are well worth the wait for any fan of the show.
A Trip Down Memory Lane
Watching the cast revisit their old set felt magical; It's like returning to your hometown years after you've left. Everything feels so nostalgic. The cast definitely felt so, as the camera watches them stare in wonder as they revisit a place where so many memories were made. After filming there for ten years and 236 episodes, that studio must feel like a second home to them. Here, the cast sits back and reflects on all the good times they had filming on this stage. Everybody looks excited to be back, and it's reflected by the natural way they talk to one another. Perry and LeBlanc go and sit in the famous recliners that their characters loved so dearly, while Aniston and Cox walk around the kitchen that Monica and Rachel spent every episode in.
Schwimmer brings everyone together to host a trivia game about facts from the show, similar to how his character Ross does in a certain fan-favorite episode. This segment feels the most real, as if the audience is just watching some friends have fun and hang out. There are even some sentimental moments that will make any fan teary-eyed, as the cast share what their bond means to each other. It's powerful stuff.
Related article: Hollywood Insider's CEO Pritan Ambroase: "The Importance of Venice Film Festival as the Protector of Cinema"
Related article: The Masters of Cinema Archives: Hollywood Insider Pays Tribute to 'La Vie En Rose', Exclusive Interview with Director Olivier Dahan
The interview segment was the most informal. Co-creators Kauffman and Crane have a lot to say about the show that skyrocketed them into fame and they tell it all here, something any true fan of the show will appreciate. They talk about everything, from casting issues with finding the right actors to inside information on different scenes in the show. Their interviews made this special feel more formal and insightful, something that the program needed. 
Here are all of the biggest revelations, best moments, and look at the overall impact of 'Friends'. 
Casting
Some of the most interesting revelations came in the form of discussing the casting process for 'Friends'. During individual interviews with the creators and executive producers of the show, David Crane, Marta Kaufman, and Kevin Bright, they revealed that in writing the show they had actually written the character of Ross for David Schwimmer, who they had met in an audition for a pilot the year before.
They also said they had to basically bribe Schwimmer, who had moved back to Chicago to do theater and sworn off doing television anymore, to take the role (as we all know, he ended up saying yes). Matt LeBlanc told the audience that what sealed him the role of Joey was when he came into his final audition after having injured his face during a wild night of partying leading up to the big day and telling this to the creators; they apparently found that his honesty and ridiculousness of that moment made him the perfect actor for Joey. 
Related article: Want GUARANTEED SUCCESS? Remove these ten words from your vocabulary| Transform your life INSTANTLY
Related article: A Tribute to Brad Pitt: His Greatest Roles & Transformations – The Winner's Journey
Related article: Julia Roberts: 32 Facts On Hollywood's Sweetheart with A Million Dollar Smile
One person in the cast had actually been picked for a different role until they sat down with the producers and convinced them otherwise: Courteney Cox. The producers had thought Cox would be great for Rachel but she saw herself as more of a Monica. Once she explained to the producers why she would make a better Monica, they ended up agreeing with her and ended their search for Monica and continued their search for Rachel. 
Two castings that almost were not possible were those of Jennifer Aniston as Rachel and Matthew Perry as Chandler. Both were signed onto different shows at the time and would not have been able to move forward with 'Friends' had their shows been picked up. Perry's other pilot ended up not moving past that stage, allowing him to sign onto 'Friends', but Aniston was six episodes into her other show before it got canceled and allowed her to focus fully on 'Friends'. The creator of the other show even told Aniston when she asked to leave it that, "['Friends'] won't make you a star, this show will make you a star." We all know how that one worked out in the end!
Behind-The-Scenes
The cast and creators also divulged some behind-the-scenes stories from shooting the show. One of the biggest discoveries was that pairing Monica and Chandler together was a fan-driven decision. Krane, Kaufman, and Bright said that they decided to keep exploring the relationship between the pair after they received such a rapturous reaction from the studio audience upon the discovery of their one-night stand in the season four finale. When Monica and Chandler's relationship continued to get that reaction into season five, the producers and writers decided it was time to solidify them as a couple on the show. 
Related article: 'La La Land' – Damien Chazelle's Love Letter to LA is a Magical Portrayal of Love and Life
Related article: These 6 Iconic Films Turn 10 This Year – From 'Thor', 'Crazy, Stupid, Love' to 'Bridesmaids'
Another reveal came from a discussion about the iconic episode "The One Where No One's Ready", the episode from season three that takes place entirely inside Monica's apartment as the gang is supposed to be preparing to go to an event where Ross is giving a speech, except for the fact that aside from Ross no one is actually ready. One plotline in the episode involved Joey and Chandler fighting over who got to sit in a particular chair in Monica's apartment. In one scene specifically, Joey and Chandler are sprinting to the chair and Joey jumps over the coffee table to land in the chair.
The cast talked about how on the fourth take of that scene, when Matt LeBlanc jumped over the coffee table, he fell and dislocated his shoulder on-camera. The episode was intended to be their shortest shoot and the lowest budget episode of the season and ended up taking the longest since they had to wait for LeBlanc's shoulder to heal before finishing the episode. They also had to write LeBlanc's sling into the show as well, with Joey getting hurt after jumping on his bed and falling off of it. 
One revelation that shocked everyone except for the main cast was discovering that Jennifer Aniston and David Schwimmer had huge crushes on each other during the first season. Schwimmer even said, "I mean, the first season, I had a major crush on Jen. At some point, we were crushing hard on each other. But it was like two ships passing, because one of us was always in a relationship and we never crossed that boundary. We respected that." 
None of us can deny the chemistry that Schwimmer and Aniston had, and Aniston said about those feelings, "We just channeled all of our adoration and love for each other into Ross and Rachel." 
Related article: 'La La Land' – Damien Chazelle's Love Letter to LA is a Magical Portrayal of Love and Life
Related article: Video | The Artist Evolves: All Henry Cavill Movies and Roles, 2001 to 2021 Filmography
The Best Moments 
The reunion, running at nearly two hours, was filled with fun moments outside of just having the cast talk and reflect. One great moment was a callback to "The One with the Embryos", when Rachel and Monica face off against Chandler and Joey in a trivia game where the prize was Monica's apartment. The whole cast gathered on the set of Monica's apartment (with an audience) to compete in a game set up just like the one from the episode but instead used trivia from all 10 seasons of the show. It brought back funny memories such as Joey's Hand Twin (guest star and Matthew Perry's former 'The Odd Couple' costar Thomas Lennon), the barbershop quartet who serenaded Rachel on behalf of Ross, Mr. Heckles, Tom Selleck returning as Richard, and the great question to which there is officially no answer: what is Chandler's job? 
There were a number of former cast members and recurring characters who made appearances throughout the special in addition to those who appeared in the trivia segment. In a segment where the audience was called on to ask questions unveiled that Elliot Gould and Christina Pickles, also known as Mr. and Mrs. Geller, were present and prepared to dote on their television children.
Maggie Wheeler, who played Chandler's on-again-off-again girlfriend Janice, came out to say hello during a discussion of which cast member had the loudest laugh and James Michael Tyler, who played Gunther, Central Perk's manager with the biggest crush on Rachel, zoomed in to the show to share his gratitude for his time on 'Friends'. There were also some individual interviews with guest stars such as Reese Witherspoon to discuss their time on the show and how much 'Friends' meant to them. 
Related article: Video | The Artist Evolves: All Leonardo DiCaprio Roles & Performances, 1980s to 2020 Filmography
Related article: Video: The Evolution Of Johnny Depp Filmography – All His Roles & Performances From 1984 to 2021
One of the funniest moments of the special was a runway fashion show of some of the most ridiculous looks cast members wore on the show, from Rachel's bridesmaid's dress to Spudnik and all of Chandler's clothes. Actual models came in to show off these looks to the cast and audience, with Cara Delevigne, Cindy Crawford, and Justin Bieber walking the runway. In another humorous moment, Lisa Kudrow performed Phoebe's hit song "Smelly Cat" with an assist from Lady Gaga and a full choir, but she ultimately decided, "I still think it's better when it's just me."
The best, and at times most emotional, moments were looks back at bloopers from the show, the cast walking through the old sets, and watching them reread iconic scenes from the show. Almost every member of the cast teared up when they laid their eyes on the set and cried the more time they spent walking through them. Watching them all relive and rewatch moments from the show just felt so special, and you could tell the cast felt the exact same way. Listening to them reread scenes from the show reminded us of how great all of them were together (especially Aniston and Schwimmer as Ross and Rachel) and just how funny the show was (Phoebe screaming "MY EYES!" repeatedly when seeing Monica and Chandler together for the first time will always be hysterical).
Related article: Six Famous Co-Stars Who Are Real-Life Famous Best Friends: Leonardo DiCaprio and Kate Winslet & More
Related article: Myers-Briggs Personality Goes Hollywood: Which Movie & TV Characters Are the Same As Your Personality Type? | The Complete Guide
Joy And Laughter All-Around
The final segment was the most energetic. Here, the 'Friends' cast sits down for a talk-show-style interview in front of a live audience (made up of "mostly union extras") hosted by 'The Late Late Show' host James Corden. The cast clearly had fun during this, laughing with each other about the different responses they each give and riffing off one another, as true friends do. Corden brings the same infectious fun he carries on his late-night talk show to this special, as he asks the six cast members fun questions along with other activities that are too fun to spoil here (hint: it involves costumes). Everyone here has a great time and some familiar faces even show up, one's that only true 'Friends' fans would remember and love. 
Overall, you get what you expect out of 'Friends: The Reunion'. If you've come expecting a reunion special based around looking back on the show's ten-year run, then your expectations are already set. If you are a fan of the show in any capacity, this special is absolutely worth a watch, for the interesting trivia and the fan service alone. And if you aren't a fan of the show but curious to see why this show about 20-somethings has so much praise, then this special just might be up your alley as well.
Related article: The Rebirth of 'West Side Story': The Blockbuster-Maker Steven Spielberg Making A Classic Bigger and Better
Related article: The Quiet Meteor That Is Timothée Chalamet: The Rise And Journey Of The Superstar And Heir To Leonardo Dicaprio's Throne
The Impact Of 'Friends'
In addition to being a reunion, 'Friends: The Reunion' also served as a retrospective special and one of the ways it did that was by showing short clips from fans all around the globe whose lives were impacted by watching 'Friends'. One fan said 'Friends' helped him through the roughest days when his dad was dying, some used it as a way to actually find their own friends in college, finding the "Monica to her Chandler", and one super fan even said 'Friends' helped him learn to speak English (spoiler alert: it is none other than a member of BTS). Malala Yousafzai and her best friend said that watching 'Friends' together made their friendship stronger. 
'Friends' has shaped so many of the sitcoms that have become beloved since its finale. 'How I Met Your Mother' and 'New Girl' especially draw so many elements that became sitcom tropes because 'Friends' introduced them into the sitcom lexicon. The idea of having an ensemble sitcom with no one, true lead was revolutionary and that effect has been felt and replicated ever since. 
While 'Friends' may have just been a sitcom, it has served a greater purpose than just that. When people feel down, stressed, and need a release, 'Friends' was there to make them laugh even in the toughest of times. When people have felt lonely, they could find company with Rachel, Ross, Monica, Chandler, Phoebe, and Joey. I know that whenever I need a pick-me-up I tend to turn to certain episodes of 'Friends' because I know they will make me laugh no matter what I am feeling. In the end, 'Friends' holds true to what its theme song promises: "I'll be there for you."
'Friends: The Reunion' is out now, streaming only on HBO Max.
Cast and Crew:
Cast: Jennifer Aniston, Courteney Cox, Lisa Kudrow, Matt LeBlanc, Matthew Perry, David Schwimmer
Director: Ben Winston
Producer(s): Kevin S. Bright, Marta Kauffman, David Crane, Jennifer Aniston, Courteney Cox, Lisa Kudrow, Matt LeBlanc, Matthew Perry, David Schwimmer
By Caroline Schneider and Ben Ross
Click here to read Hollywood Insider's CEO Pritan Ambroase's love letter to Black Lives Matter, in which he tackles more than just police reform, press freedom and more – click here.
An excerpt from the love letter: Hollywood Insider's CEO/editor-in-chief Pritan Ambroase affirms, "Hollywood Insider fully supports the much-needed Black Lives Matter movement. We are actively, physically and digitally a part of this global movement. We will continue reporting on this major issue of police brutality and legal murders of Black people to hold the system accountable. We will continue reporting on this major issue with kindness and respect to all Black people, as each and every one of them are seen and heard.
Just a reminder, that the Black Lives Matter movement is about more than just police brutality and extends into banking, housing, education, medical, infrastructure, etc. We have the space and time for all your stories. We believe in peaceful/non-violent protests and I would like to request the rest of media to focus on 95% of the protests that are peaceful and working effectively with positive changes happening daily. Media has a responsibility to better the world and Hollywood Insider will continue to do so."
Ways to support Black Lives Matter Movement to end systemic racism
More Interesting Stories From Hollywood Insider
– Want GUARANTEED SUCCESS? Remove these ten words from your vocabulary| Transform your life INSTANTLY
– Compilation: All James Bond 007 Opening Sequences From 1962 Sean Connery to Daniel Craig
– Do you know the hidden messages in 'Call Me By Your Name'? Find out behind the scenes facts in the full commentary and In-depth analysis of the cinematic masterpiece
– A Tribute To The Academy Awards: All Best Actor/Actress Speeches From The Beginning Of Oscars 1929-2019 | From Rami Malek, Leonardo DiCaprio To Denzel Washington, Halle Berry & Beyond | From Olivia Colman, Meryl Streep To Bette Davis & Beyond
– In the 32nd Year Of His Career, Keanu Reeves' Face Continues To Reign After Launching Movies Earning Over $4.3 Billion In Total – "John Wick", "Toy Story 4", "Matrix", And Many More
friends: the reunion, friends: the reunion, friends: the reunion, friends: the reunion, friends: the reunion, friends: the reunion, friends: the reunion, friends: the reunion, friends: the reunion, friends: the reunion, friends: the reunion, friends: the reunion, friends: the reunion, friends: the reunion, friends: the reunion, friends: the reunion, friends: the reunion, friends: the reunion, friends: the reunion, friends: the reunion, friends: the reunion, friends: the reunion, friends: the reunion, friends: the reunion, friends: the reunion, friends: the reunion, friends: the reunion, friends: the reunion, friends: the reunion, friends: the reunion, friends: the reunion, friends: the reunion, friends: the reunion, friends: the reunion, friends: the reunion, friends: the reunion, friends: the reunion, friends: the reunion, friends: the reunion, friends: the reunion, friends: the reunion, friends: the reunion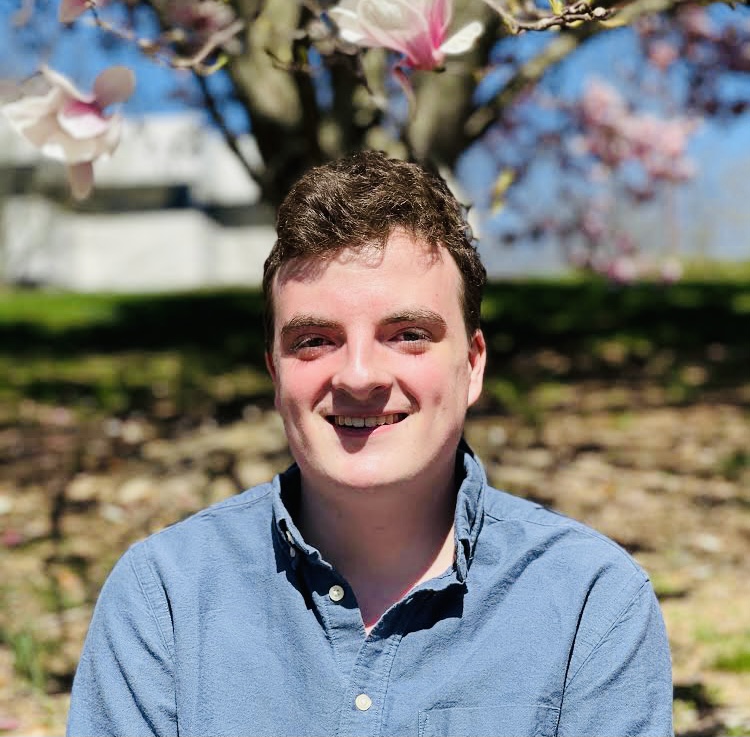 Ben Ross is a writer at Hollywood Insider. He loves watching films and finding the message behind the art. With a love for movies and television, his goal is to understand as much as he can about anything he watches, and engage with readers about different topics related to the industry. He aims to find work that sheds a light on issues not really talked about and showcase it, feeling that it is important to understand the truth. Together with his readers, he hopes to celebrate beautiful stories in film and explore topics that are worth discussing – a value that defines Hollywood Insider.