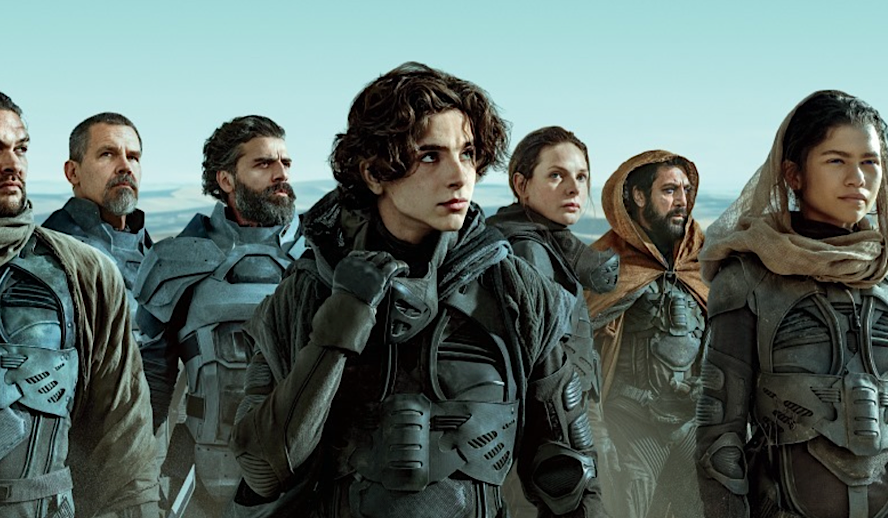 Photo: 'Dune'
The 2010s: A Great Decade for Science Fiction
There's a very old and very tired question that nevertheless raises its head among genre fans: What was the golden age of science fiction? It's a loaded question for several reasons, but for a movie-centric audience, it can be best answered with "now." The 2010s are not exactly "now," but they're practically yesterday for most of us — and the 2010s were a very good time for science fiction, whether it be in Cinema, TV, literature, or video games.
During this period, we saw a major resurgence in both 'Star Wars' and 'Star Trek', a revival of 'The Twilight Zone', a decade-defining anthology series with 'Black Mirror', original sci-fi epics by Christopher Nolan with 'Inception' and 'Interstellar', and the list just keeps going. We got two mega-bestsellers with Ready Player One by Ernest Cline (ditto its Spielberg-helmed movie adaptation) and The Martian by Andy Weir (with its own high-profile movie adaptation). Even the short fiction market, the most niche market in a niche genre, has not been this saturated with talented authors and thriving publications since at least the 1950s.
Related article: OSCAR-NOMINATED – EXCLUSIVE: 'Dune' Full Commentary, Reactions, Making Of – Timothee Chalamet, Zendaya, Oscar Isaac
Related article: OSCAR-NOMINATED – 'House of Gucci' Full Commentary & Behind the Scenes – Lady Gaga, Adam Driver, Jared Leto, Al Pacino
Related article: OSCAR-NOMINATED – 'Belfast' Full Commentary & BTS – Jamie Dornan, Caitriona Balfe, Judi Dench
Related article: OSCAR-NOMINATED – 'West Side Story' Full Commentary – Rita Moreno, Steven Spielberg, Rachel Zegler
Related article: OSCAR-NOMINATED – 'No Time to Die' Full Commentary, Behind the Scenes & Reactions, Daniel Craig, Rami Malek, Bond
The 2010s were great for original science fiction, but this decade might also be the first consistently good one for adaptations; whereas a good book-to-film or book-to-TV adaptation came across almost like a happy accident in previous eras, there seems to be a more concerted effort in recent years to translate sci-fi literature to the screen. We got 'The Expanse', a highly regarded TV rendering of the equally acclaimed novel series by James S. A. Corey (actually a pseudonym for Daniel Abraham and Tyler Corey Franck). There was even a Best Picture nominee with 'Arrival', adapted from a Ted Chiang novella titled Story of Your Life — but 'Arrival' is a story for a later time. Even with all these great movies and TV shows, some of which are adapted from earlier properties, there remained (until recently) a certain novel that refused to be translated successfully to the screen, big or small, for about half a century.
Novel Untranslatable: The Failed Adaptations of 'Dune'
Ever since its book publication in 1965, Frank Herbert's Dune has stood as one of the undeniable classics of the genre, and it was popular enough that the question of whether it would be adapted to film or TV was not if but when. Perhaps even more importantly, how would Dune be adapted? Forget special effects. Forget the budget. Dune is a massive (a good 500 pages, which was pretty long in those days) planet-spanning saga that lives and dies on its lore, rather than just on its plot. The story of Paul Atreides is steeped in ecology, political intrigue, warring factions, prophecies, conspiracies, and a world far bigger than any individual: Arrakis, otherwise known as Dune. Prior to the first part of Denis Villeneuve's film adaptation in 2021, there were several adaptations of Dune — all of them failures, for one reason or another.
Related article: All Best Actor/Actress Speeches From The Beginning Of Oscars 1929-2019 | Hollywood Insider
Related article: EVOLUTION: Every Henry Cavill Role From 2001 to 2021, All Performances Exceptionally Poignant
Related article: EVOLUTION: Every Chris Evans Role From 1997 to 2020, All Performances Exceptionally Poignant
Related article: 'In the Heights' Full Commentary & Behind the Scenes +  Reactions – Lin Manuel Miranda, John M. Chu
The first notable attempt at adapting Dune was arthouse director Alejandro Jodorowsky's aborted film version in the 1970s, which never got past the pre-production stage — a real shame considering that, had it been produced, it would've been completely bonkers. The making of Jodorowsky's film was so chaotic and well-documented that we got a documentary about the film's making in 2013, titled 'Jodorowsky's Dune.' Cut to 1984, and there was another film adaptation of Dune; this time it actually got released, distributed by Universal and directed by David Lynch.
(Yes, that David Lynch.) David Lynch's 'Dune' is an unfortunate travesty that, due partly to behind-the-scenes drama, hit theaters in a misshapen state, with the plot made nigh-incomprehensible (even for those who had read the novel, which is saying something), plus some miscalculated creative decisions that threatened to put Lynch's career on ice. Finally, there was a TV adaptation that aired in 2000, officially titled 'Frank Herbert's Dune'; this one was, for two decades, the most well-received adaptation, though it suffered from being too exposition-heavy, not to mention having to work with a TV-appropriate budget.
Related article: #metoo Revolution: Powerful Questions That Need Answers
Related article: FACT-CHECKED Series: Timothee Chalamet and 32 Facts about The Young Superstar
The Science Fiction of Denis Villeneuve: Destiny Times Three
This may sound hyperbolic, but I think Denis Villeneuve is the only currently working director who could have brought Dune (roughly the first half of it, anyway) to the big screen as gracefully as he did. We already have a tribute piece for Villeneuve on-site, but if given the chance, we would probably do it again; we love this man a great deal. Villeneuve burst onto the international stage in 2010 with 'Incendies', a masterful mystery-thriller that stands as good as any of its kind made in the past quarter-century. 'Prisoners' and 'Sicario', in 2013 and 2015 respectively, are equally excellent thrillers that (almost overnight, it seems) put Villeneuve on the same level as modern giants like David Fincher and Christopher Nolan. It has been with his three most recent features, however, that Villeneuve has solidified his status as one for the all-time greats — and all three of these movies are, right down to the bone marrow, science fiction.
'Arrival', on its own merits, is an astounding achievement in filmmaking, emotional resonance, thought-provoking themes, and as an adaptation of an already-great novella; it may very well be Villeneuve's finest hour to date. With a tightly robust screenplay by Eric Heisserer, adapted pretty faithfully from Ted Chiang's Story of Your Life, 'Arrival' streamlines the technical aspects of the source material without watering them down too much, making the novella's high concept translate well to a visual medium. The emotional core of the novella, through superb performances by Amy Adams and company, along with some intentionally deceptive editing, is only intensified for the movie, resulting in an experience that can bring people to tears. While not an adaptation exactly, but rather a sequel, 'Blade Runner 2049' (released only one year after 'Arrival') is a darker but no less human dive into questions about what it means to be alive, all while working well as a distant follow-up to 'Blade Runner.'
Related article: MUST WATCH – The Hollywood Insider's CEO Pritan Ambroase's Love Letter to Black Lives Matter – VIDEO
Subscribe to The Hollywood Insider's YouTube Channel, by clicking here.
What Makes 'Dune' So Different from Other Sci-Fi Movies?
Of course, we've been building up to discussing Villeneuve's most recent outing — a real make-or-break moment, both for Villeneuve's career and the potential to do Frank Herbert's legendary novel justice. 'Dune' (officially titled 'Dune: Part One') was set to hit theaters in 2020, but due to certain… complications… its release was pushed back a whole year; thankfully, the wait was worth it. This is not a mini-review of 'Dune' (we already have the "review" part taken care of), but rather my own experience with it as a card-carrying sci-fi fan, and as someone who likes the source material quite a bit.
On the one hand, it's easy to praise 'Dune' as a milestone in special effects (it's bound to sweep the technical categories at the Oscars), but in the long run, I think it stands tallest as an achievement in world-building. At 155 minutes long, this is a slow-paced movie, usually pensive, but basically never boring; the plot only advances as quickly as it has to, with a considerable amount of screentime dedicated to purely character- and environment-driven moments. Indeed, despite what we see in the film's marketing, it would be a mistake to think of 'Dune' as an "action" movie.
Arrakis can be caricatured as a place with sand, and more sand, but the mechanics of this world are pretty complex; Paul and the rest of the Atreides settlement are as likely to be halted by the harsh environment as political sabotage. I struggle to think of a movie, sci-fi or otherwise, that is as intrigued by the details of its own world as 'Dune' is — much to its benefit. Even with movies and TV shows that emphasize world-building, the lore tends to be tossed at the viewer in thick wads of so-called expositionese, with characters dishing out background information at each other like they're reciting textbook passages.
Related article: Why Queen Elizabeth II Is One Of The Greatest Monarchs | Her Majesty Queen Elizabeth II of United Queendom of Great Britain & Northern Ireland (Video Insight)
Limited Time Offer – FREE Subscription to The Hollywood Insider
Click here to read more on The Hollywood Insider's vision, values and mission statement here – Media has the responsibility to better our world – The Hollywood Insider fully focuses on substance and meaningful entertainment, against gossip and scandal, by combining entertainment, education, and philanthropy.
What makes 'Dune' so different from its closest contemporaries is that it is often content to grant the viewer breadcrumbs of exposition, usually passively, sometimes without any dialogue whatsoever. True, 'Dune' waters down the novel's intensely intricate world-building, but only to a minor extent; as a movie, and especially as an adaptation, it's a triumph.
'Dune', 'Rama', and the Future of Sci-Fi Adaptations
'Dune' proved financially successful enough that Warner Bros. greenlit 'Dune: Part Two' in October 2021, which is great news. Even more exciting news for me, though, came in December 2021 with the announcement that Villeneuve signed on to helm the long-awaited film adaptation of Arthur C. Clarke's classic novel, Rendezvous with Rama. A would-be adaptation of Rendezvous with Rama had been tortured in Development Hell for two decades, with Morgan Freeman as one of the producers looking to bring the novel to the big screen — and now it's finally happening. This does raise a question, though: What are the possibilities now? It used to be that a lot of classic sci-fi novels were too high-concept to be translated well into a visual medium. Think of the budget! And besides, there isn't enough of a market demand for good science fiction in Cinema — surely.
Related article: The Hollywood Insider's CEO Pritan Ambroase: "The Importance of Venice Film Festival as the Protector of Cinema"
Related article: The Masters of Cinema Archives: The Hollywood Insider Pays Tribute to 'La Vie En Rose', Exclusive Interview with Director Olivier Dahan
Related article: – Want GUARANTEED SUCCESS? Remove these ten words from your vocabulary| Transform your life INSTANTLY
There is a vast treasure trove of good sci-fi literature from the past 70 or 80 years that would work well in film or TV (with a few modernizing touches, of course), such as Ursula K. Le Guin's The Left Hand of Darkness, Alfred Bester's The Stars My Destination, Joe Haldeman's The Forever War, and many others. Flagging the success of 'Dune' as having opened the floodgates for new sci-fi adaptations might be a premature move, but I'm willing to stick to my assessment, especially with Villeneuve's 'Rendezvous with Rama' just around the corner. Of course, such an incoming golden age requires more than just big studio backing and eye-catching special effects; we need great filmmakers to take on such a task — not just Villeneuve and Nolan, but others in the industry who are willing to fulfill these visions. There is a chance that 'Dune' could be treated as an isolated incident ten years from now. Who is to say, though? The future is always closer than we think.
By Brian Collins
Click here to read The Hollywood Insider's CEO Pritan Ambroase's love letter to Cinema, TV and Media. An excerpt from the love letter: The Hollywood Insider's CEO/editor-in-chief Pritan Ambroase affirms, "We have the space and time for all your stories, no matter who/what/where you are. Media/Cinema/TV have a responsibility to better the world and The Hollywood Insider will continue to do so. Talent, diversity and authenticity matter in Cinema/TV, media and storytelling. In fact, I reckon that we should announce "talent-diversity-authenticity-storytelling-Cinema-Oscars-Academy-Awards" as synonyms of each other. We show respect to talent and stories regardless of their skin color, race, gender, sexuality, religion, nationality, etc., thus allowing authenticity into this system just by something as simple as accepting and showing respect to the human species' factual diversity. We become greater just by respecting and appreciating talent in all its shapes, sizes, and forms. Award winners, which includes nominees, must be chosen on the greatness of their talent ALONE.
I am sure I am speaking for a multitude of Cinema lovers all over the world when I speak of the following sentiments that this medium of art has blessed me with. Cinema taught me about our world, at times in English and at times through the beautiful one-inch bar of subtitles. I learned from the stories in the global movies that we are all alike across all borders. Remember that one of the best symbols of many great civilizations and their prosperity has been the art they have left behind. This art can be in the form of paintings, sculptures, architecture, writings, inventions, etc. For our modern society, Cinema happens to be one of them. Cinema is more than just a form of entertainment, it is an integral part of society. I love the world uniting, be it for Cinema, TV. media, art, fashion, sport, etc. Please keep this going full speed."
More Interesting Stories From The Hollywood Insider
– Want GUARANTEED SUCCESS? Remove these ten words from your vocabulary| Transform your life INSTANTLY
– A Tribute to Martin Scorsese: A Complete Analysis of the Life and Career of the Man Who Lives and Breathes Cinema 
– Do you know the hidden messages in 'Call Me By Your Name'? Find out behind the scenes facts in the full commentary and In-depth analysis of the cinematic masterpiece
– A Tribute To The Academy Awards: All Best Actor/Actress Speeches From The Beginning Of Oscars 1929-2019 | From Rami Malek, Leonardo DiCaprio To Denzel Washington, Halle Berry & Beyond | From Olivia Colman, Meryl Streep To Bette Davis & Beyond
– In the 32nd Year Of His Career, Keanu Reeves' Face Continues To Reign After Launching Movies Earning Over $4.3 Billion In Total – "John Wick", "Toy Story 4", "Matrix", And Many More
dune, dune, dune, dune, dune, dune, dune, dune, dune, dune, dune, dune, dune, dune, dune, dune, dune, dune, dune, dune, dune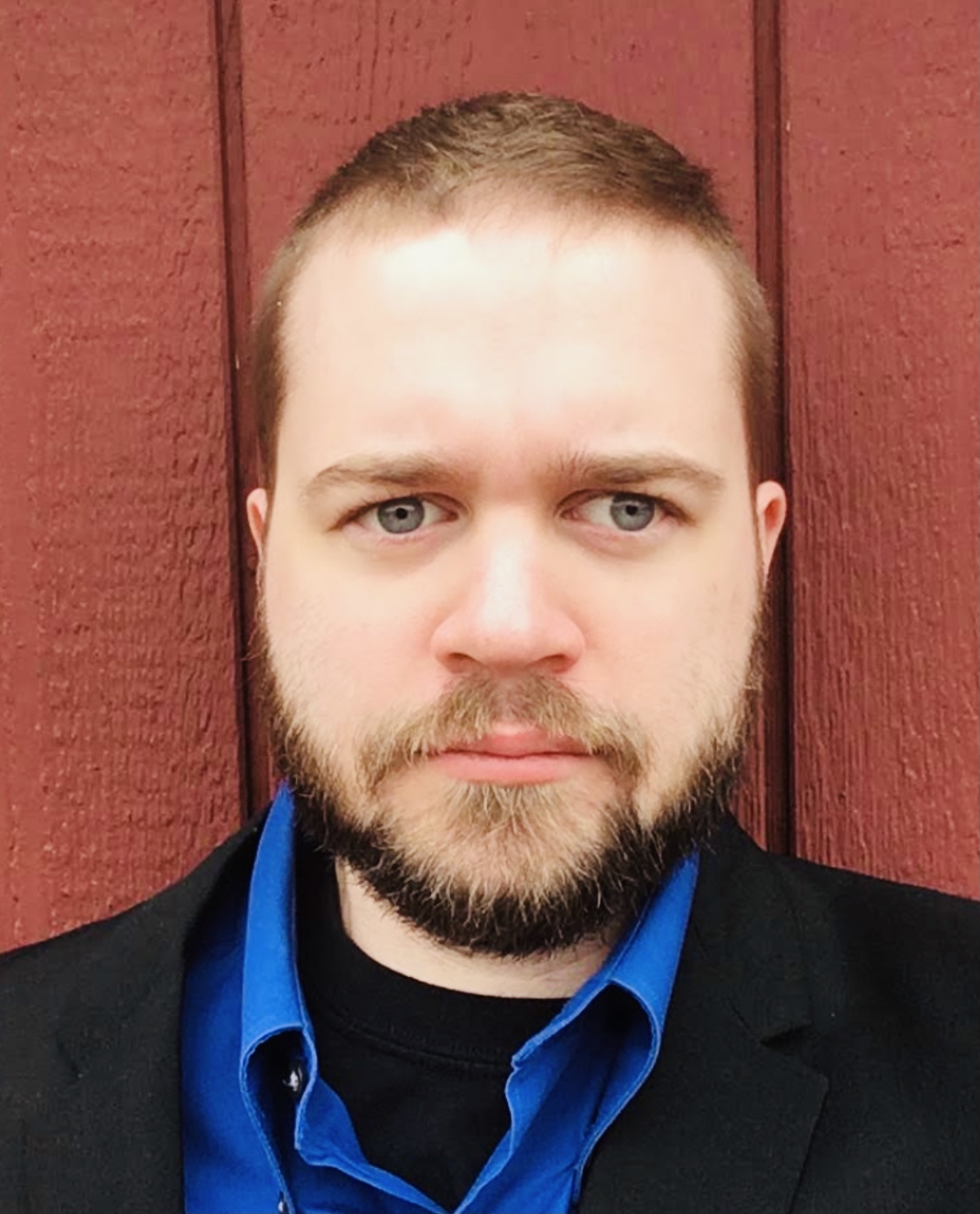 Brian Collins is a cinephile, an avid reader, and a writer at
The Hollywood Insider
.
Brian is a firm believer that great Cinema can come from any genre and from any country. While he has a fine time with dramas that garner attention come awards season, Brian likes to analyze and celebrate genre filmmaking, such as science fiction, fantasy, horror, westerns, etc. With
The Hollywood Insider
as support, Brian hopes to bring light to genre films, both American and abroad. He is also a contributor to the blog series
Young People Read Old SFF
.